San Francisco-based startup New Culture is launching its first product, dairy-identical vegan mozzarella, in 2023. The company has found a way to create casein—the proteins in cows' milk—using a precision fermentation process that allows it to make what it describes as "real cow cheese without the cow."
Casein proteins are considered essential to the traditional cheesemaking process because they create the milk curd that most dairy cheeses are made from. Casein gives dairy cheese its color, nutrients, and functionality (such as mozzarella's melt and stretch). To develop the process, New Culture co-founder Matt Gibson, who has a degree in genetics and microbiology, teamed up with synthetic biologist Inja Radman, along with a food scientist, a protein scientist, and a microbiologist.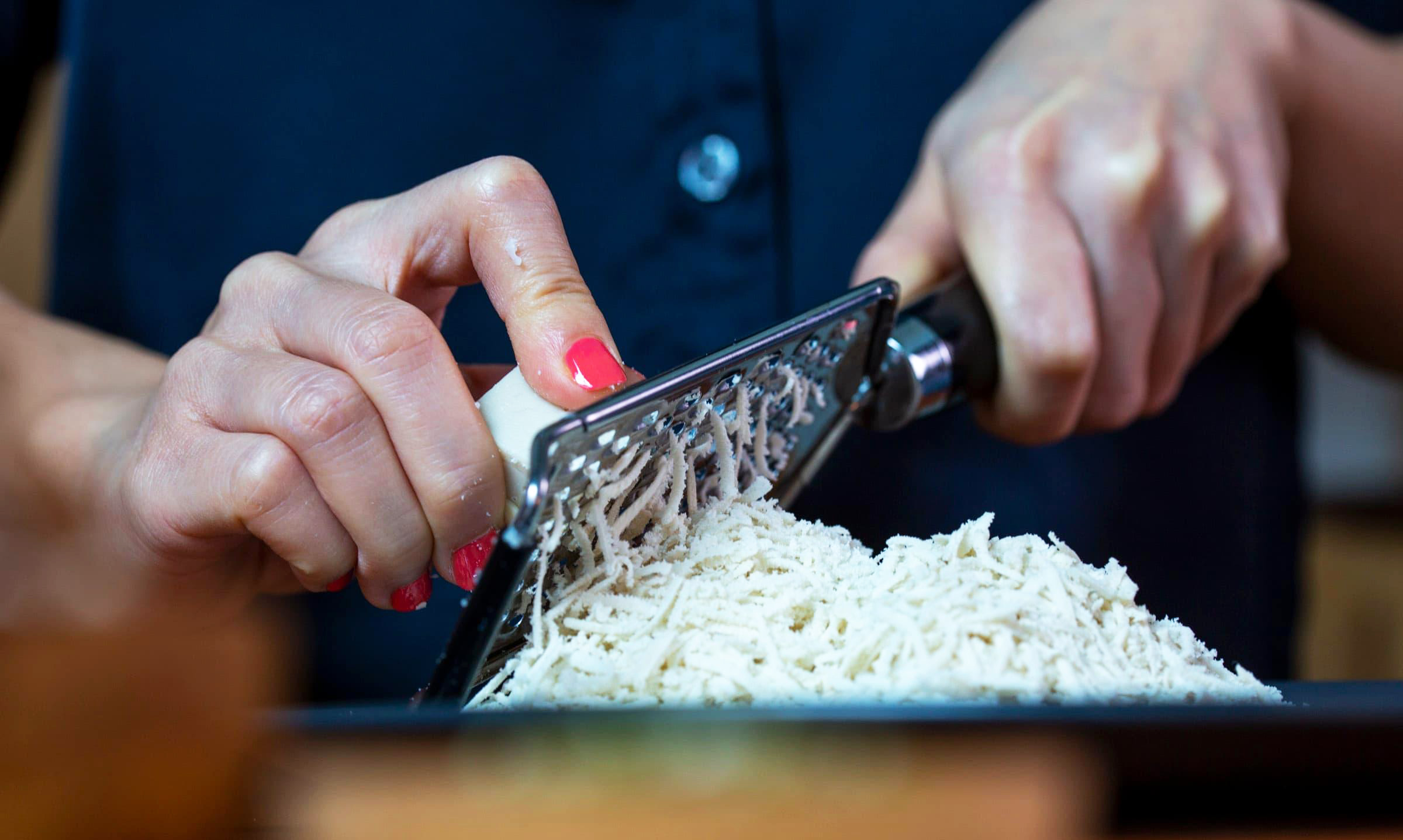 "Casein proteins are very difficult to make using precision fermentation, but we have made numerous breakthroughs over the last 18 months to produce substantial amounts of animal-free casein protein," Gibson told media outlet FoodNavigator USA. "This ability to make significant quantities of casein protein has enabled us to be the only company 100 percent focused on mozzarella, as mozzarella is so reliant on casein."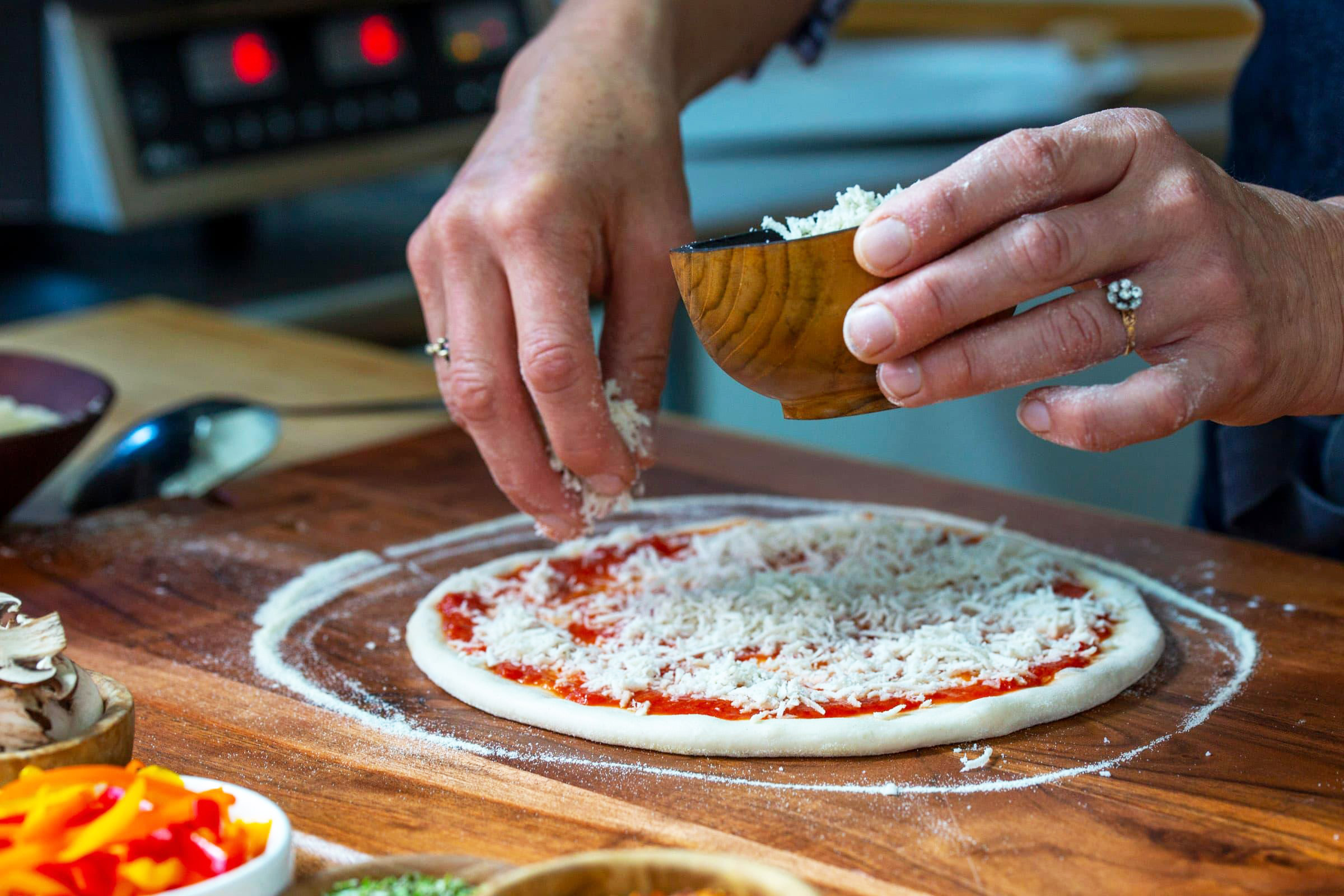 Turning animal-free casein into dairy-identical cheese
To create the animal-free casein, New Culture uses synthetic biology techniques to insert DNA sequences into microbes that effectively instruct them to express the target proteins (alpha caseins, kappa caseins, and beta caseins) after feeding on a sugar solution. These are formed into casein micelles, or clusters of casein proteins, just like animal-based casein. During the fermentation process, the company has been able to harness the power of microorganisms to turn one food source into another, such as milk into cheese. New Culture houses its microorganisms in fermentation tanks, feeds them sugar, and then collects the casein they produce to make cheese.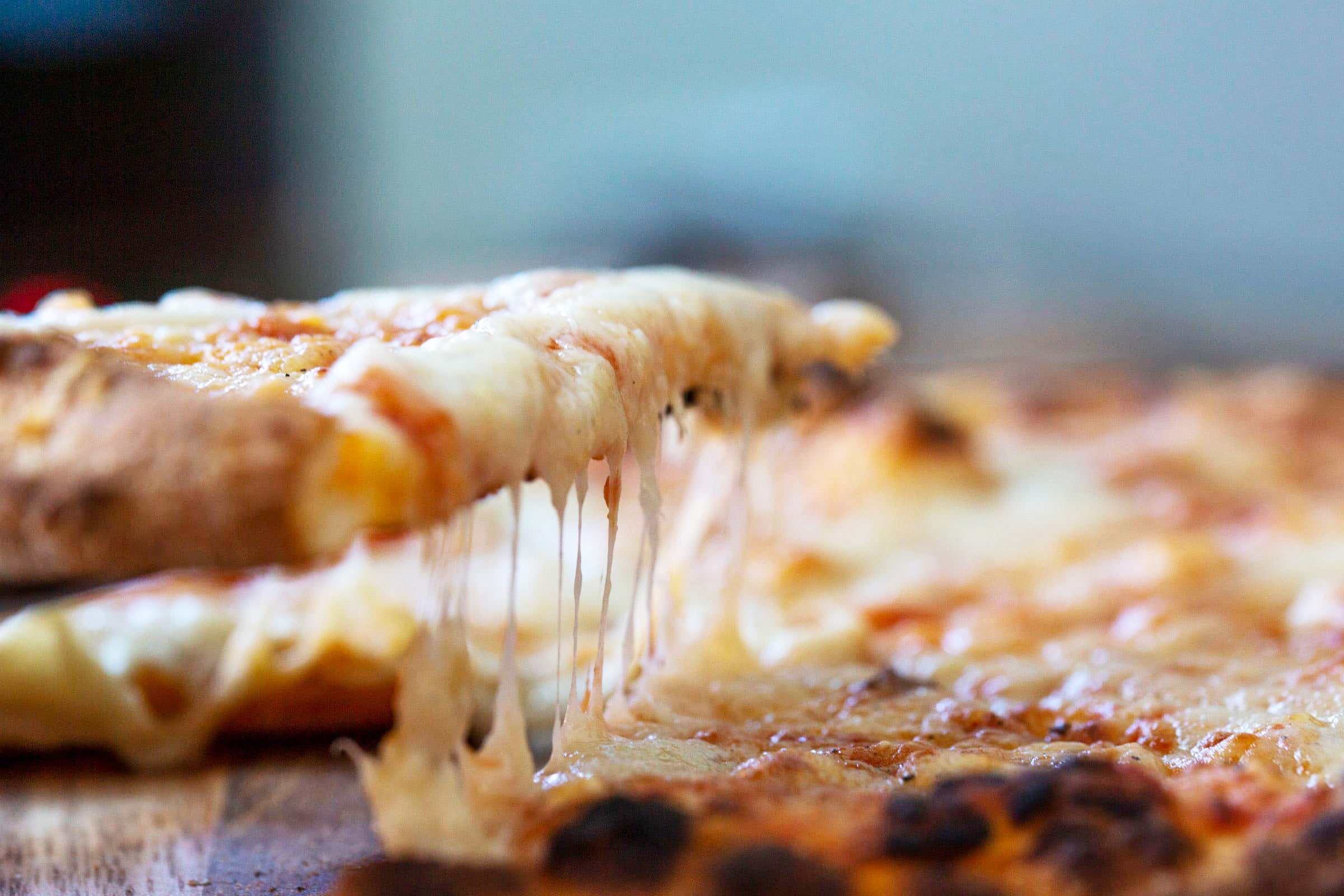 Its first mozzarella product is described as having "the same taste, texture, melt, and stretch as the cheese we all know and love." But it's also animal-free and planet-friendly. To make the mozzarella using the animal-free casein, New Culture blends the casein proteins with a few other ingredients such as water, fat, a touch of sugar, vitamins, and minerals. To give it dairy-like richness, the company uses plant-based fats such as coconut oil, sunflower oil, and canola oil.
New Culture has already kicked off a Series A investment round to help get its mozzarella ready for commercial launch. The startup plans to debut the product in select pizzerias in the San Francisco Bay Area in late 2023.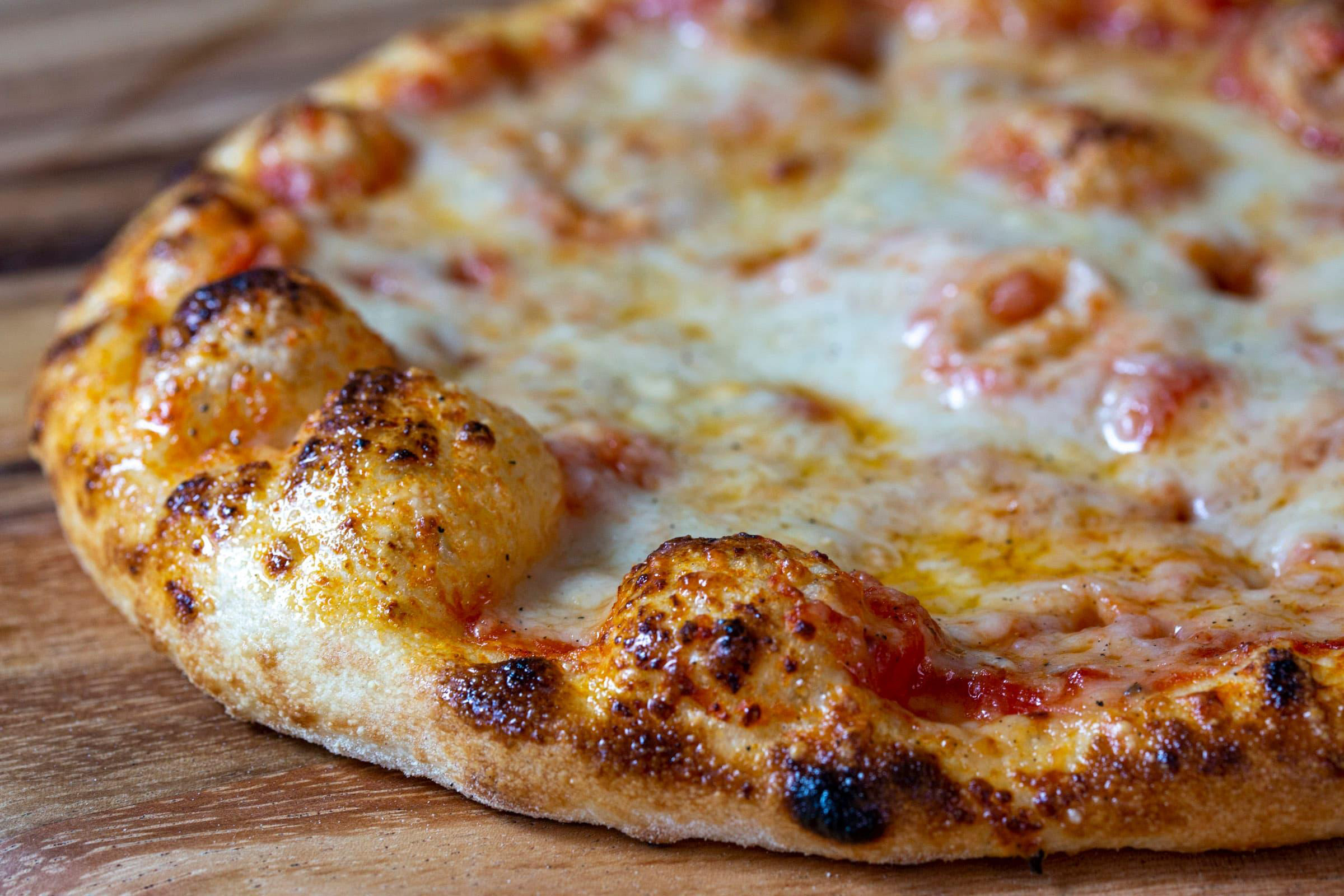 The animal-free dairy industry
In addition to New Culture, other companies have also figured out a similar way to make animal-free dairy components using fermentation. California-based Perfect Day creates dairy-identical whey proteins by inserting a cow's DNA sequence into microflora, which then undergoes an acellular fermentation process. The resulting "flora-based" proteins can be used as a base for milk, cheese, and ice cream.
To create the biggest impact, Perfect Day founders Ryan Pandya and Perumal Gandhi are partnering with existing companies that can use their innovative proteins to develop vegan versions of traditional dairy product lines. Perfect Day's animal-free whey protein is now used by several ice cream companies, including San Francisco-based Smitten Ice Cream shop, Swedish-style ice cream brand N!CK'S, and Graeter's Ice Cream.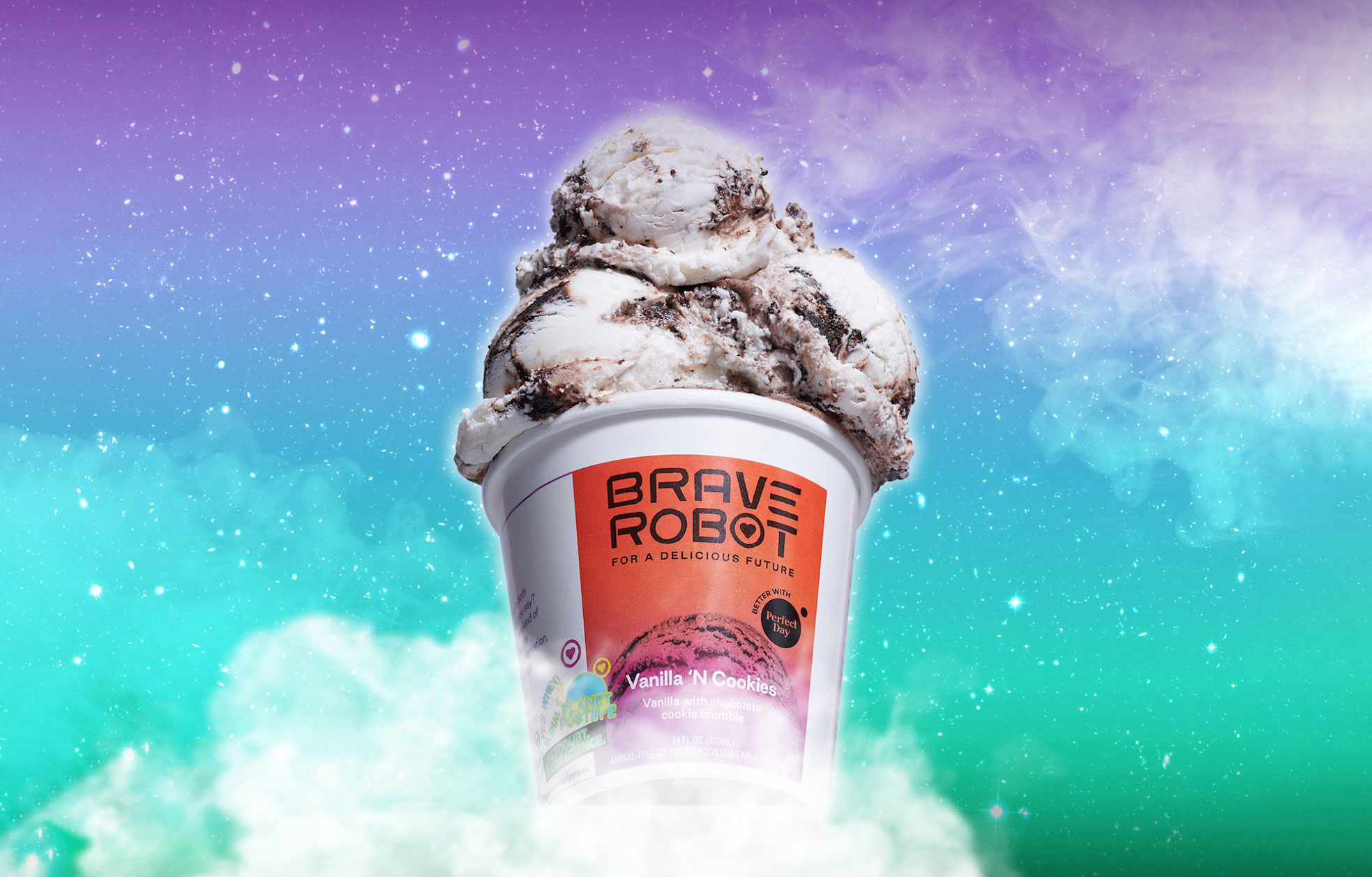 Perfect Day also teamed up with longtime dairy developer Paul Kollesoff to launch The Urgent Company, which will create its own product lines using the Perfect Day proteins. The Urgent Company's vegan ice cream line Brave Robot made a limited retail debut in July 2020 and has since expanded its pints—in flavors such as Blueberry Pie, PB N Fudge, and Raspberry White Truffle—to 5,000 retailers nationwide.
In Israel, startup Remilk uses microbial fermentation to create animal-free milk proteins for a base that is identical to dairy milk but free from animal-derived ingredients. Its commercial partners then create dairy-identical products such as yogurt, cheese, and cream. "Today's non-dairy alternatives address environmental and health concerns but universally fail to create authentic dairy-based products, like cheese. We're bridging this gap by making dairy products with dairy proteins, without needing a single cow," Remilk co-founder and CEO Aviv Wolff said. Last year, the startup raised $11.3 million to expand its production and distribution capabilities.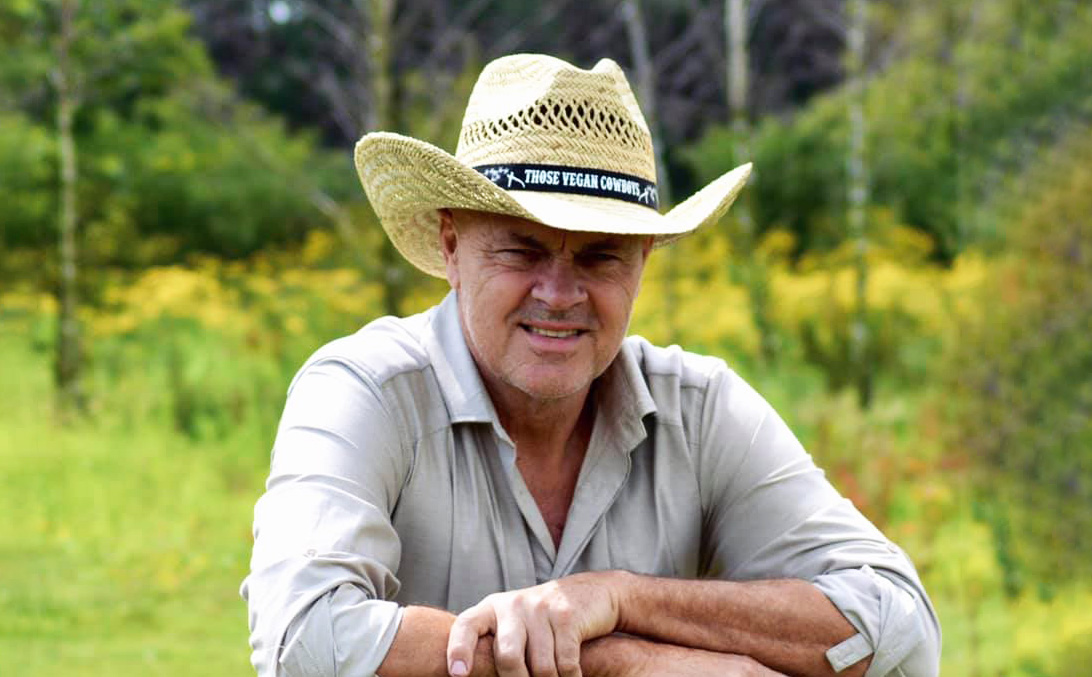 Over in Belgium, Those Vegan Cowboys was founded by Jaap Korteweg and Niko Koffeman—who sold their meat brand The Vegetarian Butcher to multinational conglomerate Unilever in 2018—with the mission of creating next-level vegan cheese by making animal-free casein through microbial fermentation. The startup recently partnered with Dutch dairy company Westland Cheese to launch vegan dairy brand WildWestLand with its first three products set to hit Dutch supermarkets this month.