California-based vegan bakery chain Cinnaholic will be nearly doubling in size following a franchise expansion this year. The bakery specializes in vegan cinnamon rolls that can be customized with nearly 20 different frosting flavors (think marshmallow, cake batter, and strawberry flavors) and dozens of additional topping options, from Oreo cookies to pie crumble. In addition to customized cinnamon rolls, stores also offer made-from-scratch brownies, cookies, and edible cookie dough.
The chain currently operates 56 locations across the United States and Canada. Since the beginning of 2021, Cinnaholic has penned 16 new agreements with franchisees and it currently has 60 new locations in development. The chain also plans to add 10 new production bakeries—which supply their stores—by the end of this year.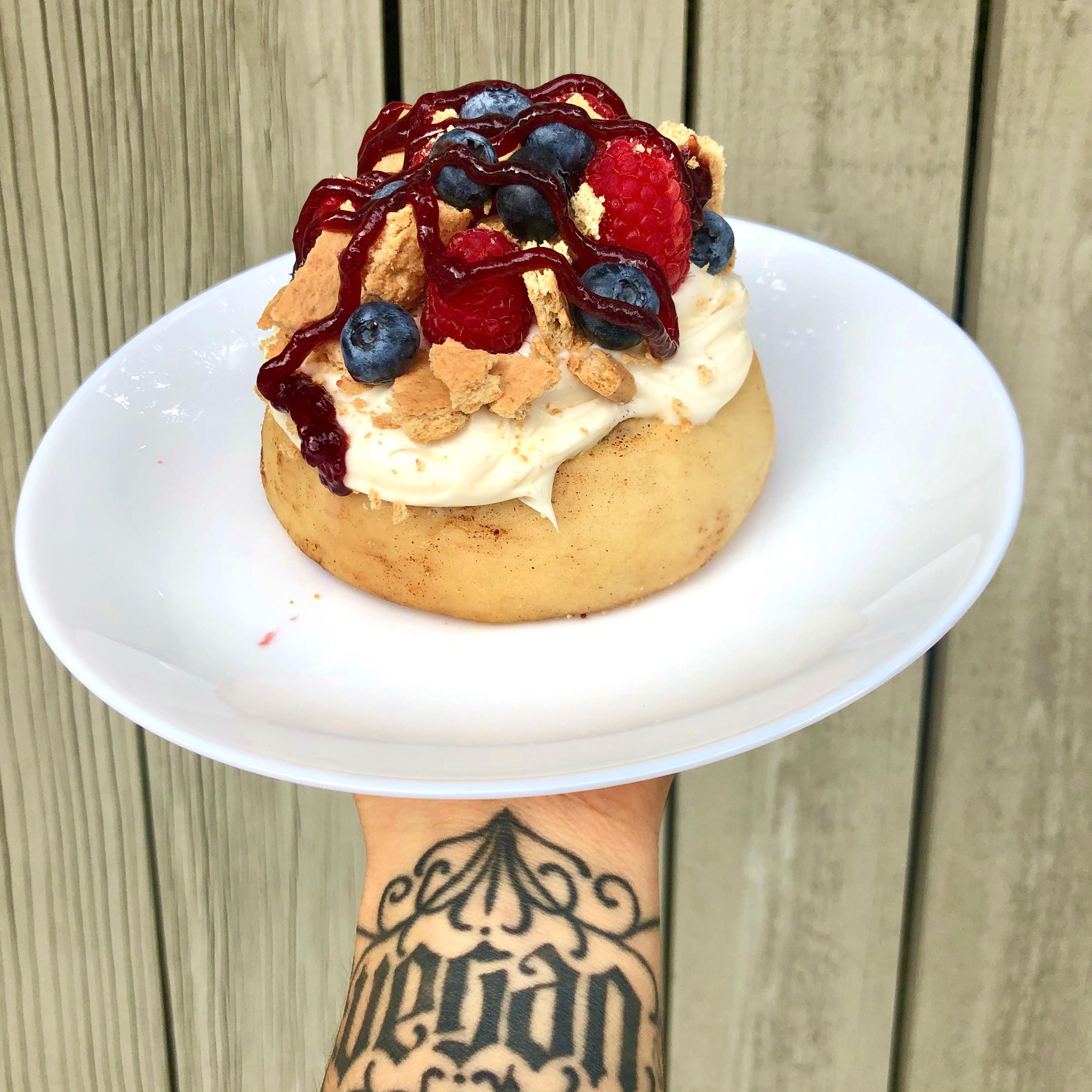 Cinnaholic is considered a highly sought-after franchise brand because of its low startup costs, manageable operations, corporate training as well as support for real estate, construction, operations, and marketing. Its brand has seen a 137-percent increase in year-over-year same-store sales with its three-pronged approach of online ordering, third-party delivery, and new innovative menu items, such as its cherry cheesecake roll and caramel apple pie roll.
"The pandemic still has its impacts on our locations with restrictions or store closings—but we have done an amazing job as a franchise system to rise to the challenge so that our fans are able to get the desserts that they've fallen in love with, and our franchisees remain successful," Cinnaholic President Spencer Reid told QSR Magazine. "As a result, many of our franchisees have had a great year thus far, and we look forward to the opportunities to come."
Cinnaholic is on a roll
The California-based chain was created by husband-and-wife team Shannon and Florian Radke, who opened its flagship location in Berkeley, CA in 2009 and began franchising in 2014 after appearing on the investment reality show Shark Tank. "When we had the Sharks try our product, we didn't tell them they were vegan," Florian told VegNews. "It wasn't until later in the pitch that we said there was a little secret about our rolls. Mark Cuban guessed cocaine, so I guess he found our rolls addictive."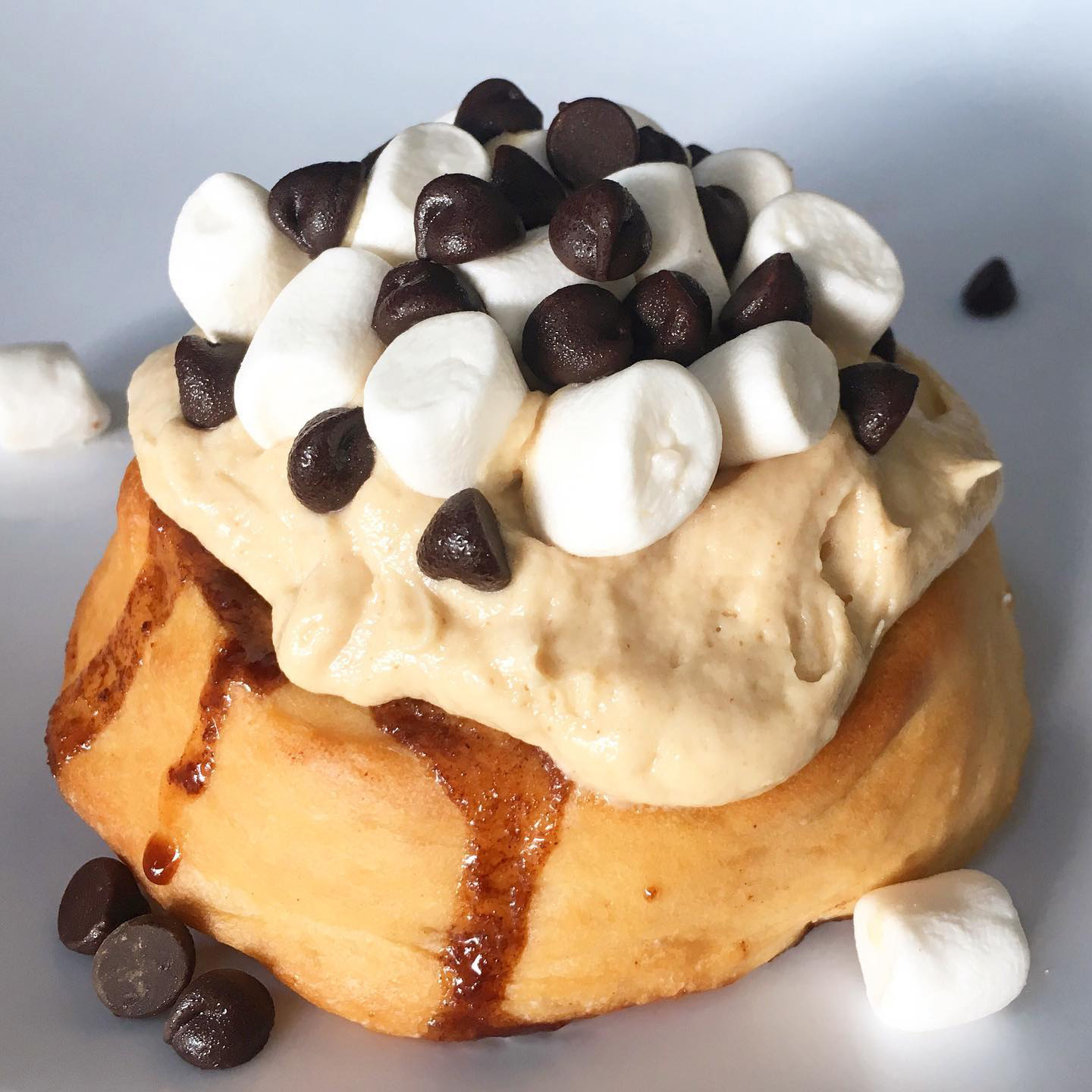 The couple ended up accepting a funding deal from Robert Herjavec, who offered them $200,000 for 40-percent equity with the caveat that the funding would be used to grow Cinnaholic's online business toward shipping nationwide. But after the episode aired and after much thought and discussion, the Radkes declined the deal and instead went in a different direction, which focused on expanding the storefronts.
Since the chain began franchising, it remained steadfast in its brick-and-mortar approach, expanding to cities across North America. Some of the upcoming Cinnaholic locations include stores in Austin, Frisco, Houston, Mansfield, and Murphy, TX, Evanston, IL, Scottsdale, AZ, Sea Girt, NJ, Tampa, FL, and Victoria, BC.