Shoe brand Crocs, Inc. will be completely vegan by the end of 2021. The brand committed to no longer including any animal products in its collections as part of a larger sustainability initiative to become a net zero company by 2030. While many Crocs styles are vegan and made from its synthetic Croslite material, the brand has used leather in some designs, an environmentally damaging animal-derived material. Currently, the carbon footprint of each pair of Classic Clogs is fairly low at 3.94 kg of CO2e and Crocs aims to reduce that number even further by developing a more eco-friendly version of its vegan Croslite material, 45 percent of which is currently recycled.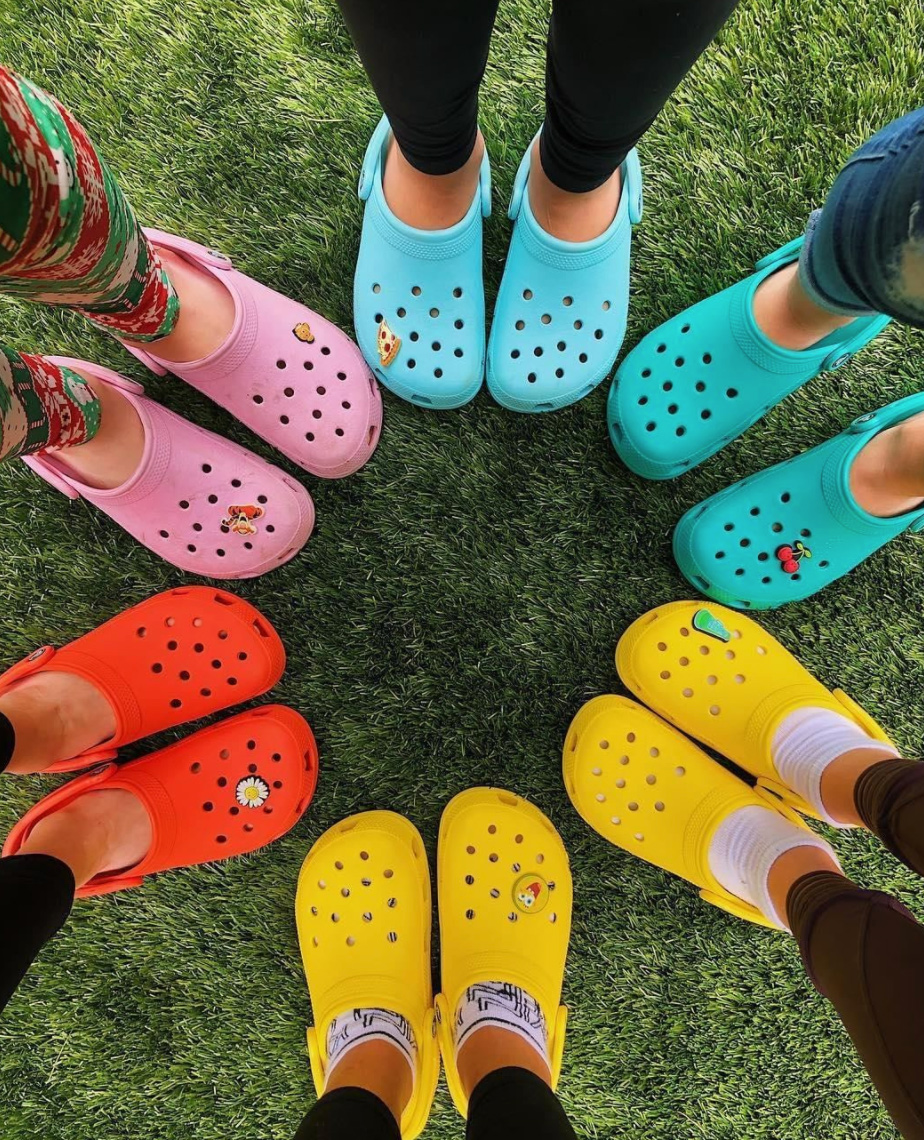 "Taking action to reduce our environmental footprint by implementing more sustainable practices across our entire business is the right thing to do for Crocs," Crocs CEO Andrew Rees said. "As a company, we are deeply committed to accountability and we're confident that we have the right team, the right innovations and the right partners to help us achieve our net zero ambitions by 2030."
In addition to going vegan, Crocs is implementing other initiatives to meet its 2030 net zero target. In 2020, 85 percent of Crocs were sold without boxes and the company is exploring other ways to reduce packaging. The brand is also working to keep its shoes out of landfills through donations, and repurposing and recycling programs, and is exploring transitioning to renewably sourced energy in its offices and distribution centers.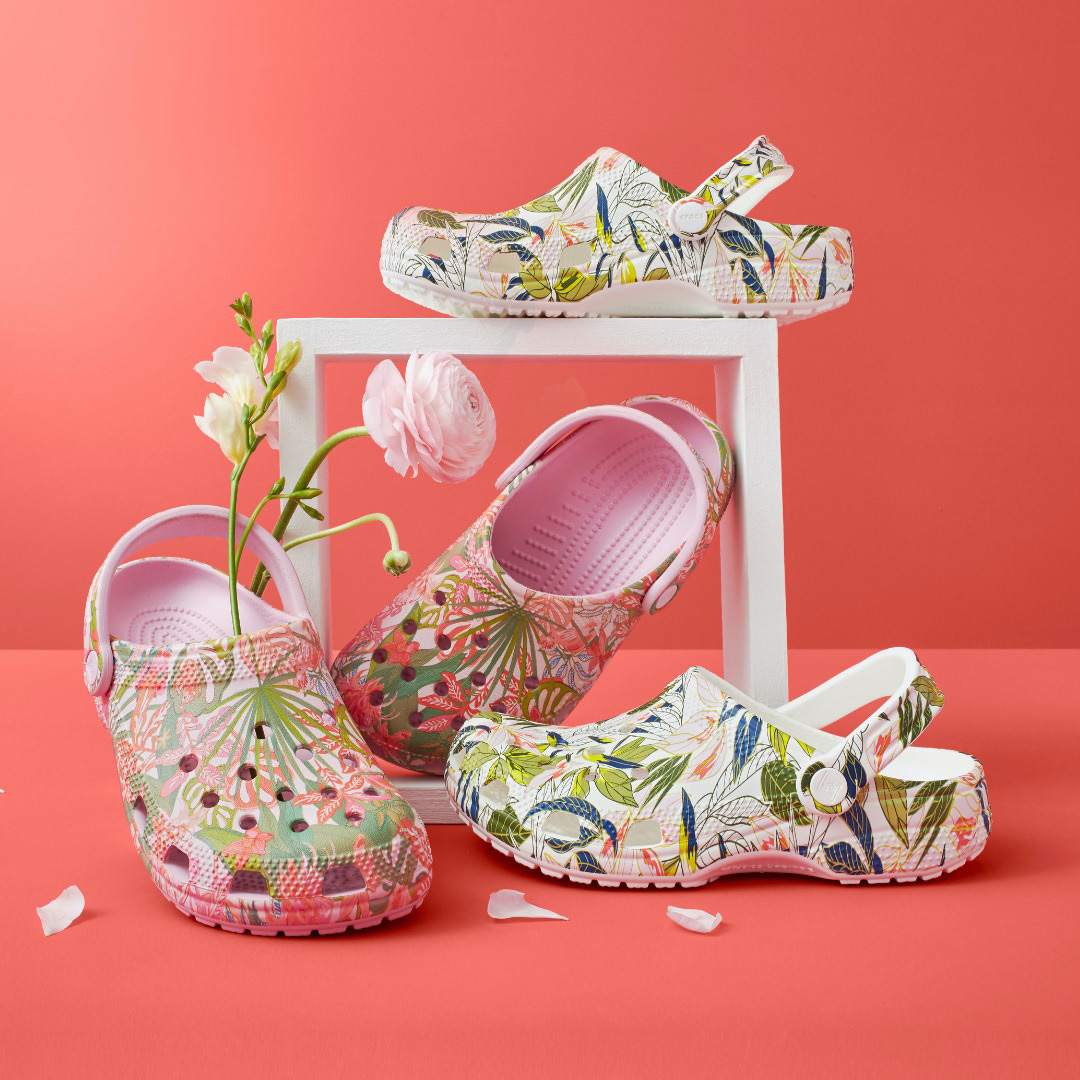 Shoe brands go vegan to fight climate crisis
While polyurethane-based vegan leathers are friendlier to animals than leather, the plastic materials are still harmful for the environment. For that reason, a variety of innovators have created vegan leather from plant-based materials, including pineapple leaves, apple skins, mushroom root systems, and cactus leaves. In addition to Crocs, a number of shoe brands have begun to explore more eco-friendly alternatives to both leather and plastic-based vegan leather.
Reebok has also been exploring plant-based materials for several years and in 2017, the brand released a shoe made with a cotton upper and a corn-base sole. Riding high on the plant-based trend, last year, Reebok released its Forever Floatride GROW sneakers made entirely from plants, including a midsole made from castor beans, a eucalyptus tree-based upper, and sole made from rubber trees, and a sockliner made from BLOOM—an algae-based material.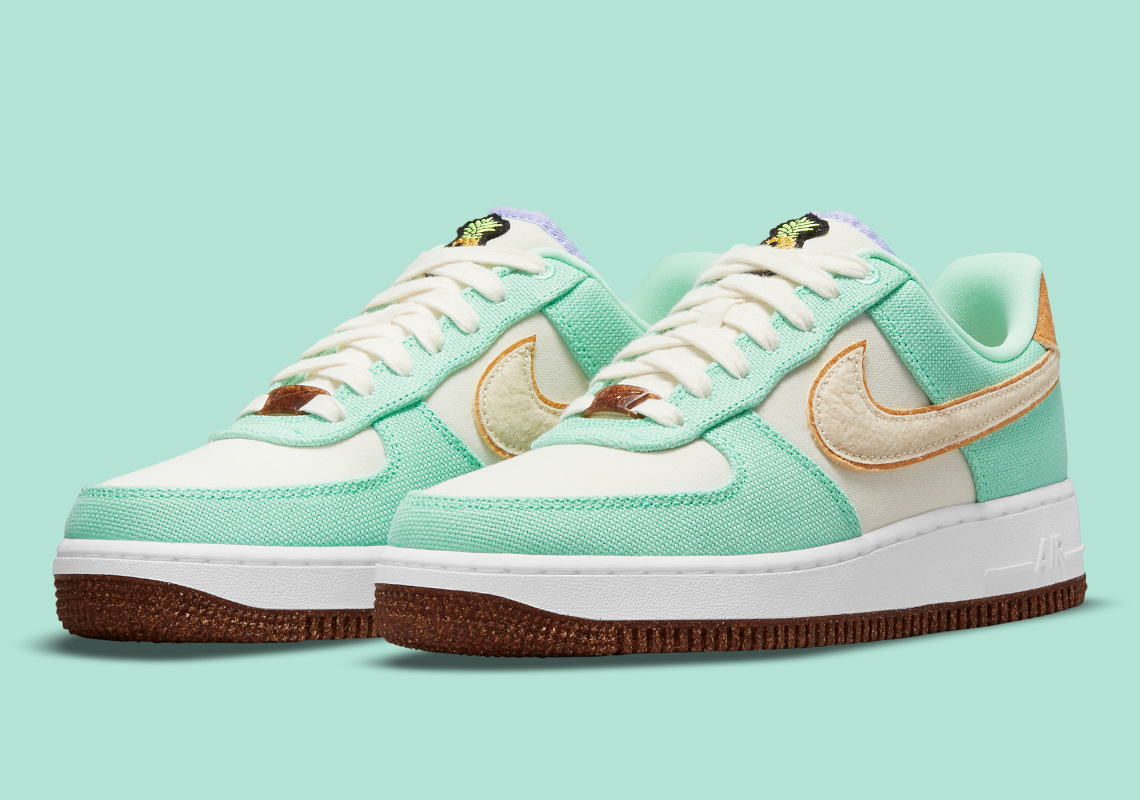 Footwear and apparel giant Nike is also experimenting with plant-based leathers in a big way. Last month, Nike gave its iconic Air Force 1 shoe style a vegan leather makeover with the help of Piñatex, a leather alternative made from pineapple leaves. For the new Air Force 1, Nike ditched its leather uppers in favor of canvas and used Piñatex to craft the iconic Nike swoosh and logo. The new style is part of Nike's Happy Pineapple summer collection which also features reimagined versions of Air Max 90, Air Max 95, and Air Zoom Type styles, all available in pastel colorways.
Game-changing vegan mushroom leather
In 2020, biotechnology startup Bolt Threads announced a partnership with fashion industry giants Adidas, Stella McCartney, Lululemon, and Kering—a luxury fashion group that manages the development of brands such as Gucci, Saint Laurent, Bottega Veneta, Balenciaga, Alexander McQueen, and more. The partnership (termed the "Mylo Consortium") gives the fashion brands exclusive access to Bolt Threads' Mylo—a material made from fast-growing mycelium (mushroom root systems) that Bolt Threads crafts into eco-friendly vegan leather. Mylo is environmentally superior to animal-derived leather in a variety of areas, including reduced greenhouse gas emissions, lowered water and land use, and, is made without animal cruelty.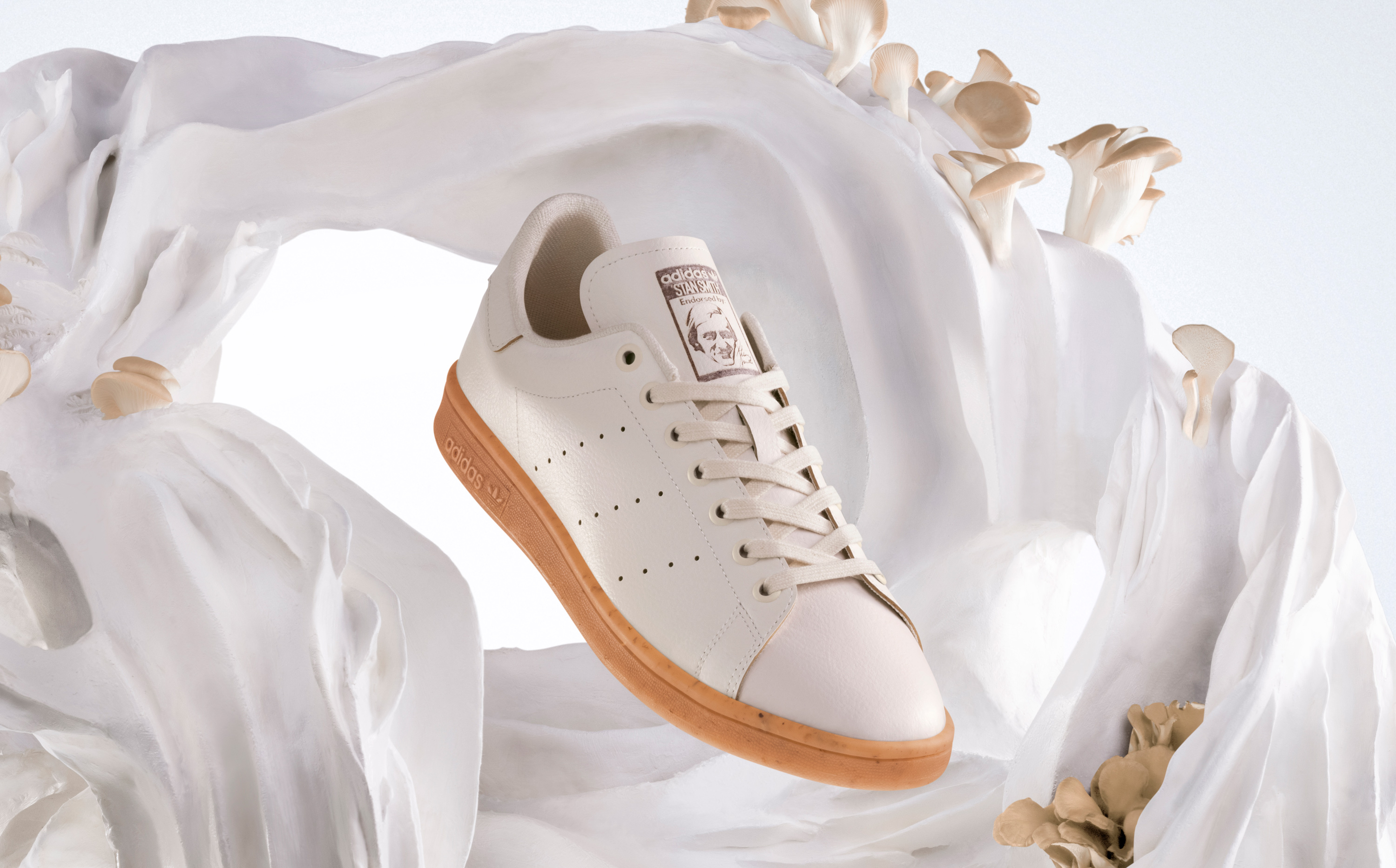 In April, Adidas showed off the possibilities of Mylo in a concept design of its iconic Stan Smith sneakers with an outer upper, perforated stripes, heel tab overlay, and premium branding all made with Mylo and the midsole of the shoe is made with natural rubber. Previously, the brand worked with designer Stella McCartney to create vegan leather versions of its Stan Smiths—which quickly became a favorite of royalty such as Meghan Markle and Madonna.