Vegan food technology company Nabati Foods has launched plant-based liquid egg Nabati Plant Eggz—made from an uncommon legume. The vegan egg replacer is made with lupin beans (a common snack legume in the Mediterranean) and pea protein, and unlike other vegan eggs on the market, it is soy-free and gluten-free. Nabati uses a proprietary process to make the vegan eggs and recently filed patents in Canada, the United States, and Australia, and intends to file in Europe and China, too. The liquid egg will soon be available at Canadian supermarket chain Sobeys in Quebec and Whole Foods Market in Ontario and British Columbia.
"Nabati is proud to be the first Canadian company to develop a plant-based egg alternative, perfect for scrambling or making omelettes with," Nabati CEO Ahmad Yehya said in a statement. "Our product uses lupin and pea protein to provide the right consistency, taste, and texture. It was important to us to create a formulation that was free of soy and gluten, which many people avoid in their diets. We are committed to creating healthy, plant-based alternatives that everyone can enjoy."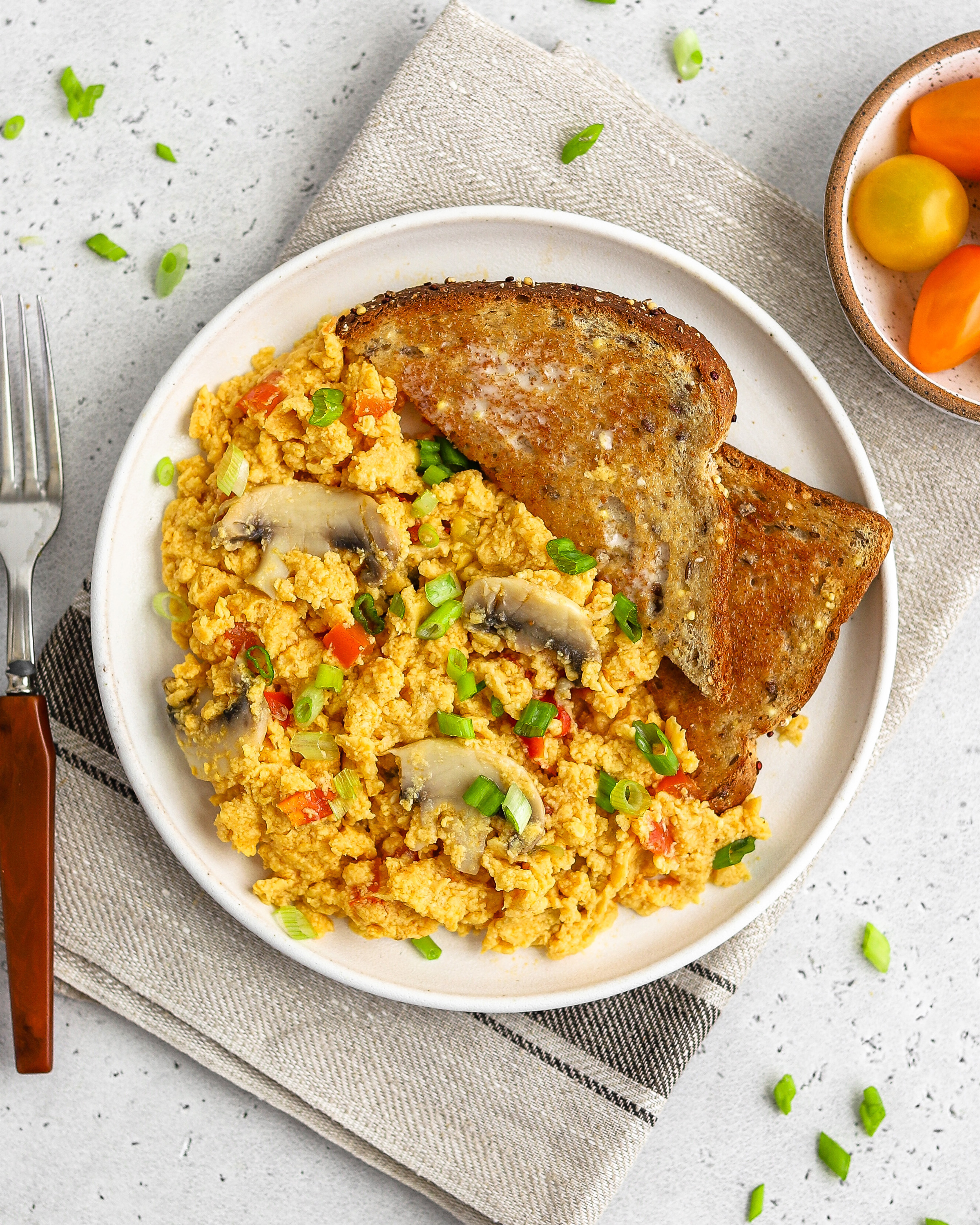 Nabati—which is arabic for plant-based—is a family-owned business that also offers vegan meats such as burgers, ground meat, chicken nuggets, and chicken strips; vegan cheese shreds; as well as vegan cheesecakes in flavors such as blueberry, peanut butter, chocolate, and tiramisu. The company's products are currently available in North America through grocery, food service, and industrial channels, but Nabati plans to expand distribution in Asia and Europe, creating additional potential markets for the Nabati Plant Eggz product—for which it is currently pursuing multiple patents.
"These patents will further enable Nabati Foods to build its global brand and enter new markets to capitalize on the growth of the plant-based sector globally," Yehya said. "The Nabati Plant Eggz patents will allow Nabati to protect our composition and process. It took considerable research and development to create this product, and we are very excited about what we have developed. This is just our latest innovation created to continue to help us drive the evolution of food for health-conscious consumers everywhere who are committed to building a more sustainable future."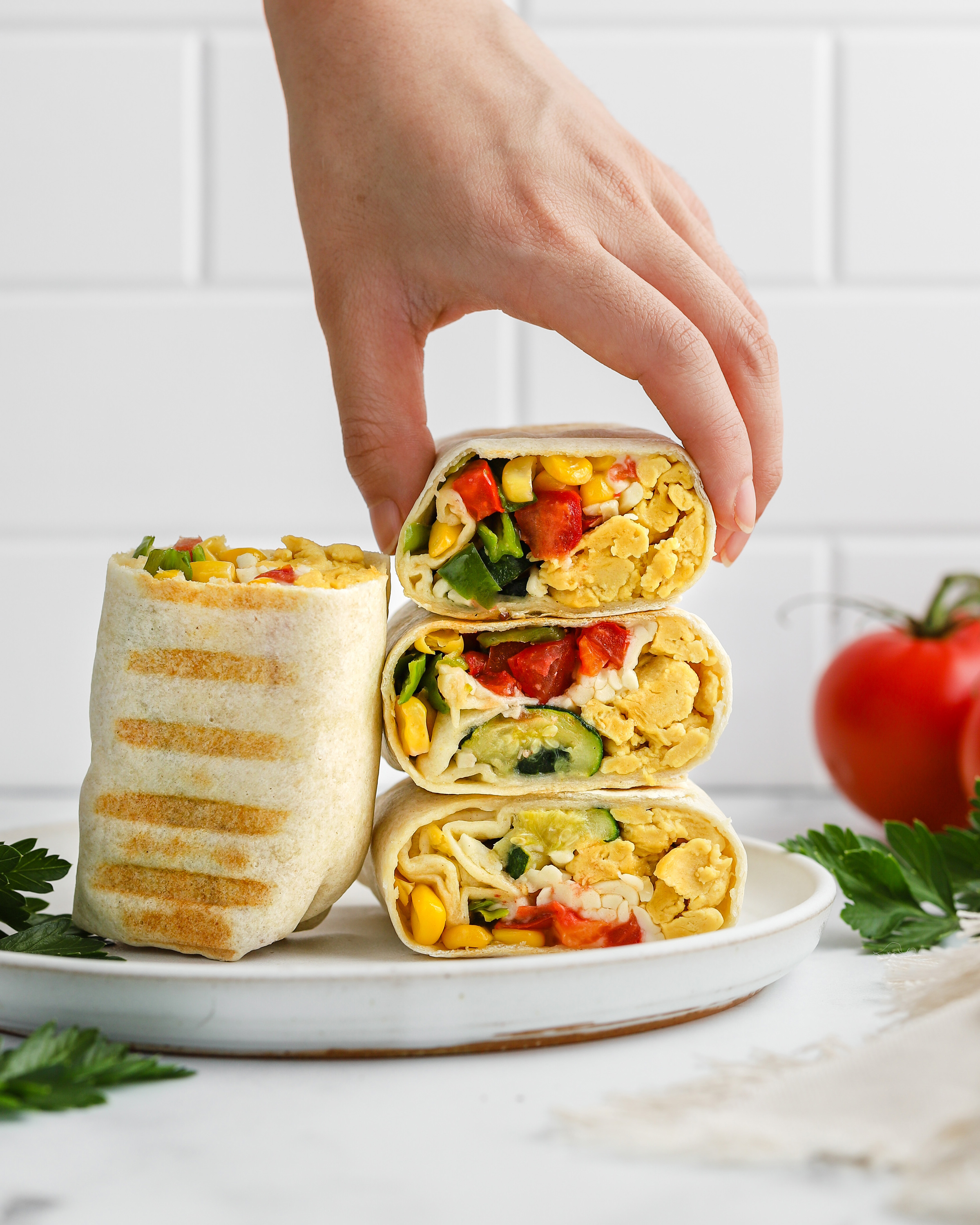 The global vegan egg market
The global plant-based egg market is anticipated to be worth an estimated $1.5 billion by 2026, according to market research company Expert Market Research. San Francisco-based food tech startup Eat Just currently dominates the liquid vegan egg market with its mung-bean-based JUST Egg, which launched in 2018. Since then, the company has sold the equivalent of 100 million eggs—a statistic that is based on the chicken-egg equivalency of JUST Egg scrambled eggs.
JUST Egg comes in a 12-ounce pourable format for scrambles, omelets, quiches, stir-fries and baking. In April 2020, the company also debuted a pre-baked folded format of JUST Egg, and this year, Eat Just launched a line of vegan JUST Egg Sous Vide bites at select grocery stores nationwide.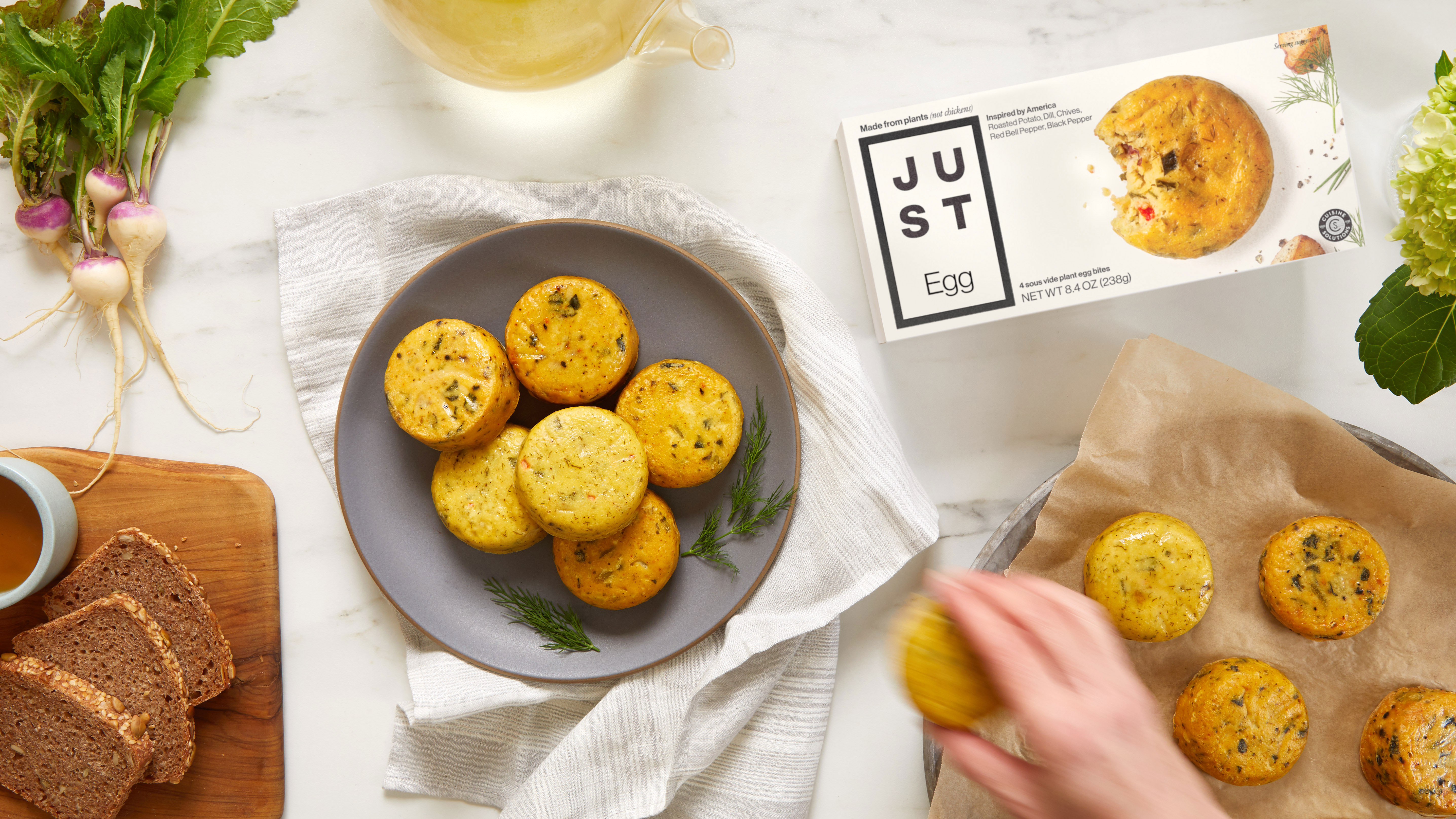 Outside of the retail sector, JUST Egg is gaining momentum on menus worldwide, including at fast-food chain Dicos in China which replaced chicken eggs with JUST Egg across several menu items in January. In Canada, fast-casual chain Copper Brand just added the vegan egg as part of four sandwiches on its breakfast menu. Stateside, the vegan egg was added to the menu of coffee chains Peet's Coffee and Philz, which both serve it in fully vegan breakfast sandwiches made with JUST Egg, plant-based meat, and non-dairy cheese.
In the United Kingdom, food tech startup Crackd launched its vegan liquid egg replacer The No-Egg Egg at M&S stores in December 2020. Though the brand began developing powdered vegan eggs in 2017, it has since moved to a liquid version, creating nearly 50 variations of the product before landing on a final formulation last year. The vegan egg is made from a pea protein base and uses a cold-pressing process that retains its nutrients such as vitamin B12.
For more about vegan eggs, read:
This Vegan Egg Cooks, Tastes, And Cracks Like A Chicken Egg
How To Bake Vegan: Guide To Egg, Milk, And Butter Substitutes
New Vegan Egg Makes Its Us Restaurant Debut In Alabama