In October 2020, Black-owned grocery store NoPigNeva ("no pig nevah") launched with the mission of providing customers with hard-to-find vegan groceries. The Boston-based business was created by Stephania Bernard and David Hue—Bernard went vegan five years ago after learning about the inherent animal cruelty of factory farming, and Hue followed shortly thereafter for health reasons. NoPigNeva gathers vegan products from companies big and small from across the country to help customers find plant-based alternatives for every food in a single place.
NoPigNeva's selection features unique finds such as corned beef by Honest Pastures; vegan pork gyoza by Hungry Planet; prepared Reuben sandwiches by Snackrilege; vegan drumsticks by All Vegetarian; and Baby Blue, an artisan cashew-based cheese made by Wendy's Nutty Cheese. Given that the company is located in Boston, NoPigNeva specializes in fish-free seafood such as vegan lobster made by May Wah (pictured), plant-based shrimp by All Vegetarian, and sashimi (in recently added tuna and salmon varities) by BeLeaf.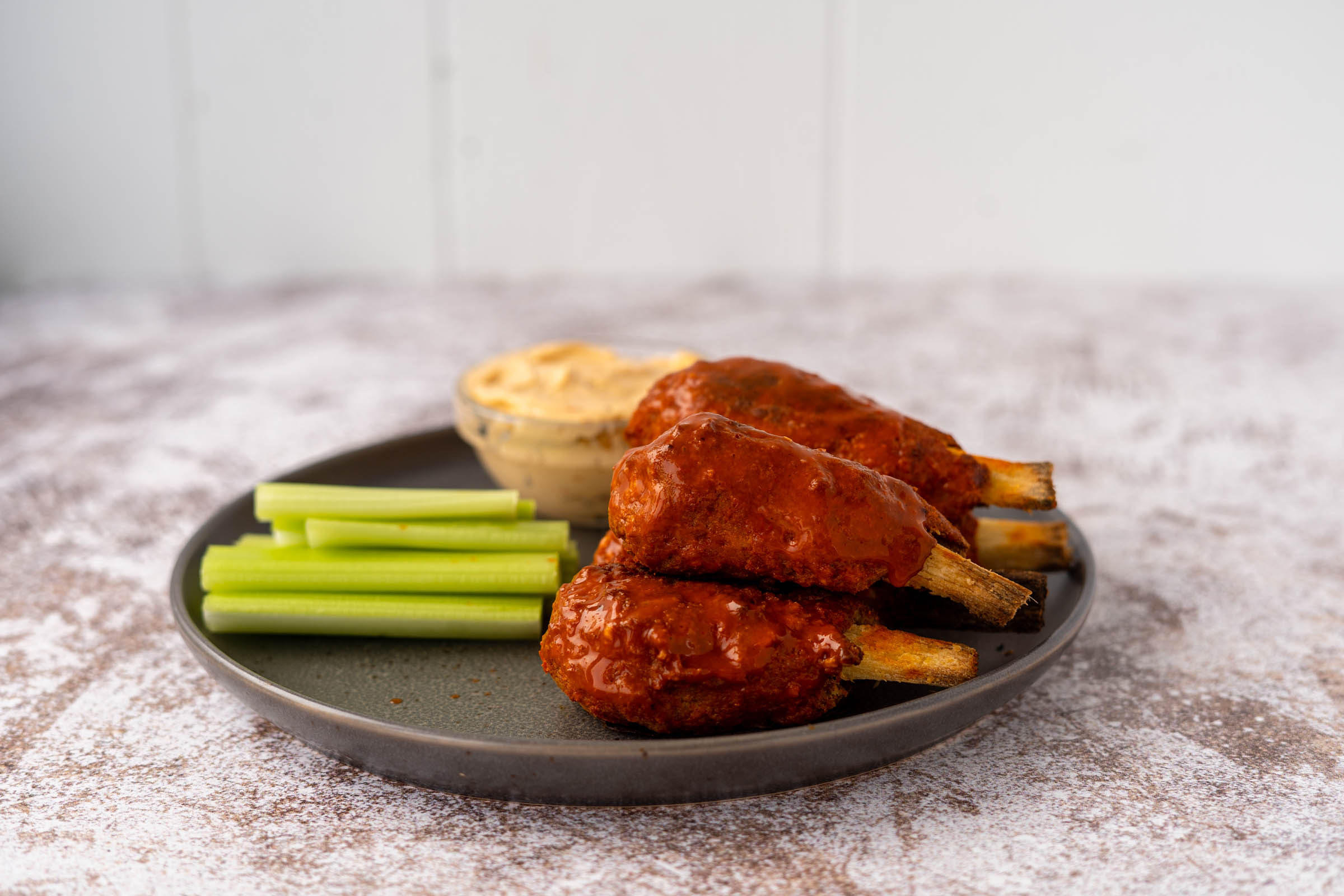 Making vegan groceries easier to find
Bernard founded NoPigNeva with the aim of making vegan food more accessible by providing a one-stop-shop solution to help shoppers find products to fit their needs. The store's large selection of vegan goods are grouped in easy-to-navigate categories such as dairy, meat, candy, snacks, and pantry. The online grocery store also has an entire vegan seafood section stocked with vegan tuna spreads by Jinka, vegan shrimp and salmon by May Wah, vegan crab cakes by Sophie's Kitchen, and konjac-based vegan scallops by the Plant Based Seafood Co. NoPigNeva also offers frozen prepared foods, including a selection of Oggi Foods pizzas made with Beyond Meat in regionally inspired Americana, Texan, and Siciliana flavors. The store also offers staples such as JUST Egg (in pourable and folded formats), Miyoko's Creamery cheeses, Impossible Burgers, Abe's Muffins, and many more.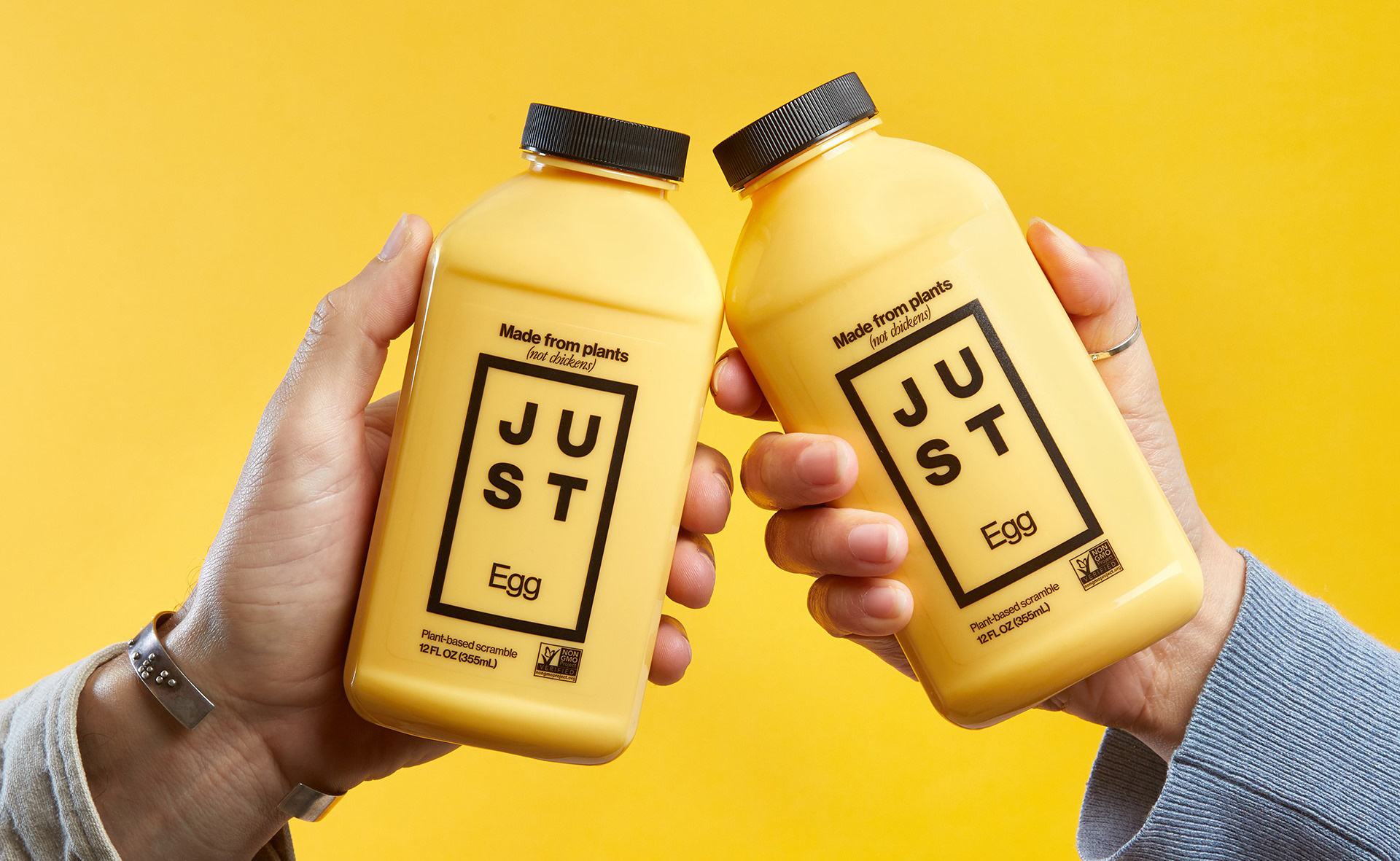 More items available through NoPigNeva that are hard to come by at the "big boy" grocery stores are Thrilling Foods' realistic Bakon Strips (which are flavored with a touch of maple and encrusted in peppercorns); Bartleby's Foods' seitan chicken nuggets; and Nummy Nibbles' vegan omelette mix (a chickpea-based egg replacer in Original, Chipotle, and Southwestern flavors).
"The inspiration for NoPigNeva came from my frustration with the limited vegan options from my local grocery store," Bernard told VegNews. "The pandemic really highlighted the fact that vegan options were not a priority to the big boys [grocery chains], so I decided to create a place where delicious, vegan food is the priority."
The store also serves as a hub for small vegan businesses whose products are not nationally distributed in traditional grocery stores. "Some of my favorite vegan foods are from small vegan companies who, for whatever reason, are not carried by all of the giant chains," Bernard said. "I want to highlight those brands, not only because they're delicious but also to support small businesses."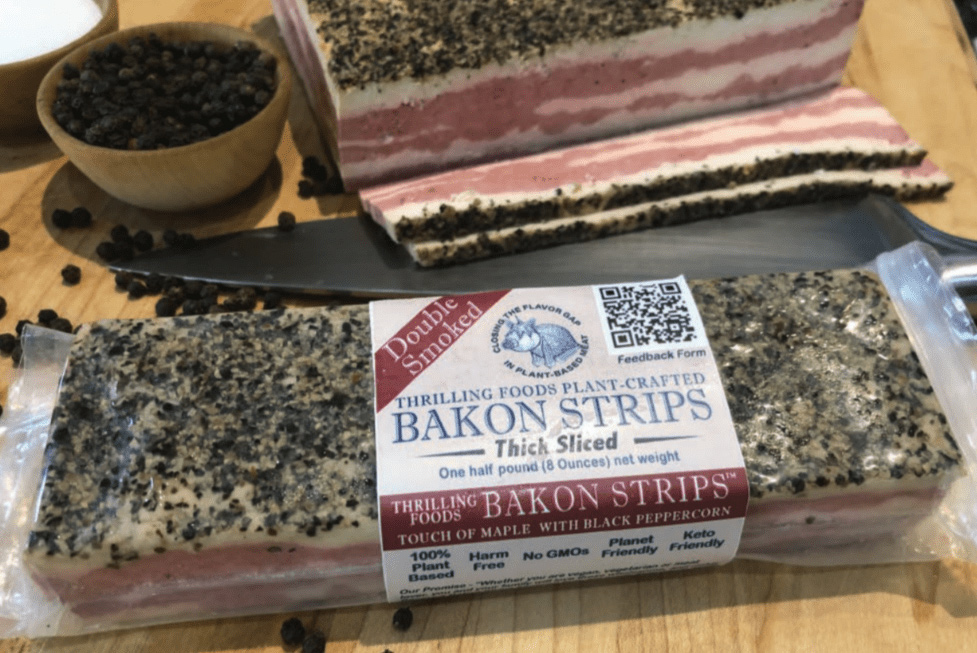 NoPigNeva operates like a typical ecommerce business but also offers two membership programs: a $9.99 Monthly Explorer (which gives customers a 10-percent discount on groceries) and a $99.99 Annual Blockbuster Membership (which offers a savings of $20 compared to the month-to-month membership, a 10-percent discount on all orders, a tote bag, and exclusive updates on new products). The shop currently ships items nationwide and hopes to expand to international delivery in the future.