Starbucks recently added a vegan meatball sandwich to 460 locations in Indonesia—the first time the international coffee chain has offered a fully vegan sandwich at its Indonesian locations. The new BBQ Plant-Based Meatballs Sandwich features non-GMO soy protein-based meatballs made by local brand Green Rebel (formerly Green Butcher). The sandwich also includes a vegan barbecue sauce made to appease Indonesian palettes. In addition to the new vegan sandwich, Starbucks Indonesia added the Plant-Based Chocolate Raspberry Cake as a dessert option.
This isn't the first time that Starbucks has added plant-based meat options to its menu in Indonesia. In February, Starbucks Indonesia also worked with Green Rebel (formerly Green Butcher)—which is owned by Helga Angelina Tjahjadi and Max Mandias, who also own Indonesia's largest plant-based restaurant chain Burgreens—to add vegan beef to its menu at 57 locations primarily in Jakarta and Bali. The plant-based beef was featured in three vegetarian menu items: Wellington Pocket, Sloppy Joe, and Focaccia Bread. After the limited test period, the three vegetarian menu items will now be served alongside the new vegan meatball sandwich at 460 locations across Indonesia.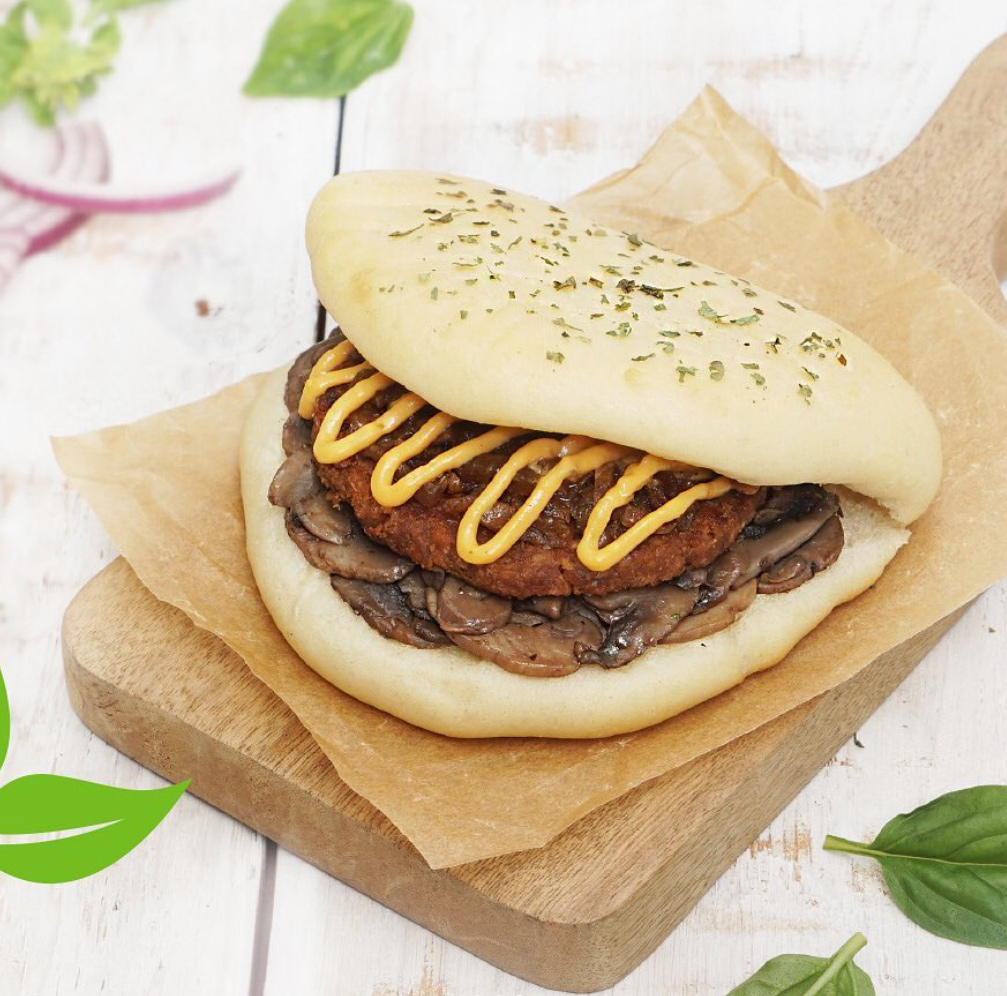 Vegan meat for all
In addition to Starbucks, Green Rebel also partnered with the two largest steakhouse chains in Indonesia to add its Beefless Steak—a whole-cut vegan steak—to menus at nearly 100 restaurants. The vegan steak is now available at 29 locations of steakhouse chain ABUBA Steak and more than 50 locations of Japanese-inspired steakhouse Pepper Lunch.
Green Rebel's vegan steak is available at a price point that is either equal or cheaper to its animal counterpart, which is part of the company's mission to make plant-based meat more accessible and affordable than animal products everywhere from high-end establishments to coffee shops such as Starbucks. "We don't want [vegan meat] to be only accessible in fine dining and vegan-only restaurants," Tjahjadi said. "We want people who frequently go to coffee shops and fast-casual chains empowered to make healthier and more sustainable choices."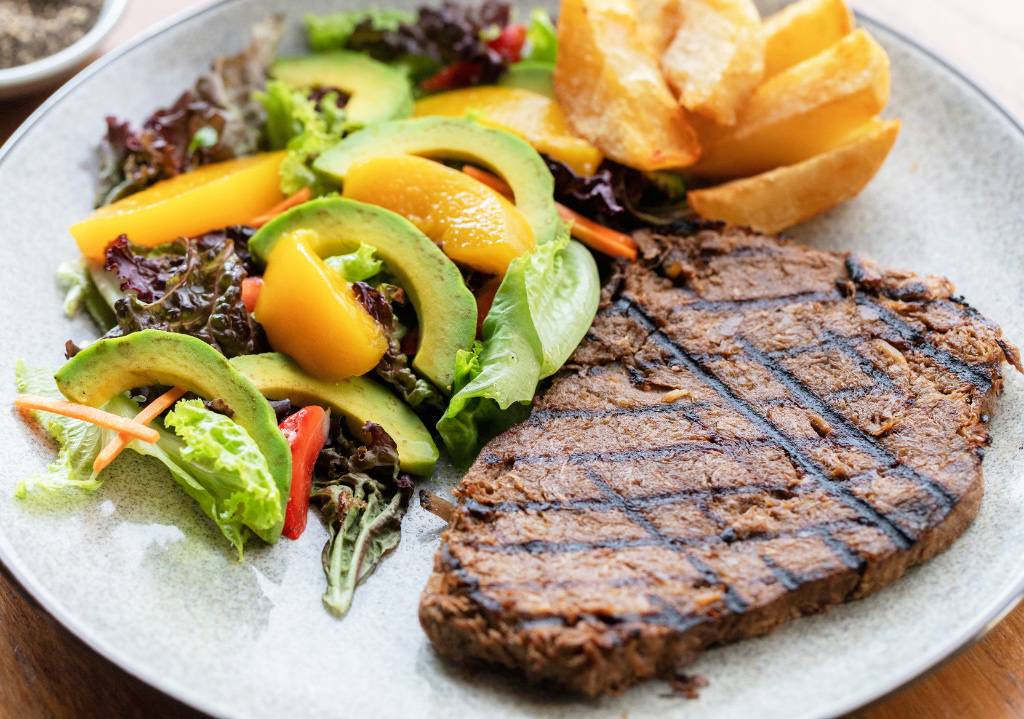 Vegan sandwiches at Starbucks
Starbucks locations in Indonesia aren't the only ones selling plant-based sandwiches. In honor of Veganuary last January, Starbucks locations in the United Kingdom added a selection of four fully vegan sandwiches (some made with Beyond Meat and vegan cheese). At more than 200 locations of Starbucks in the United Arab Emirates and Kuwait, customers can now order two meatless sandwiches made with Beyond Meat.
Stateside, Starbucks is also exploring plant-based sandwich options. In June 2020, the coffee giant added the Impossible Breakfast Sandwich, the first meatless sandwich to land on the national menu at Starbucks. This sandwich features a plant-based Impossible Sausage patty but is served with dairy-based cheese and animal-derived eggs. Since the Impossible Breakfast Sandwich is not made-to-order, it cannot be ordered vegan.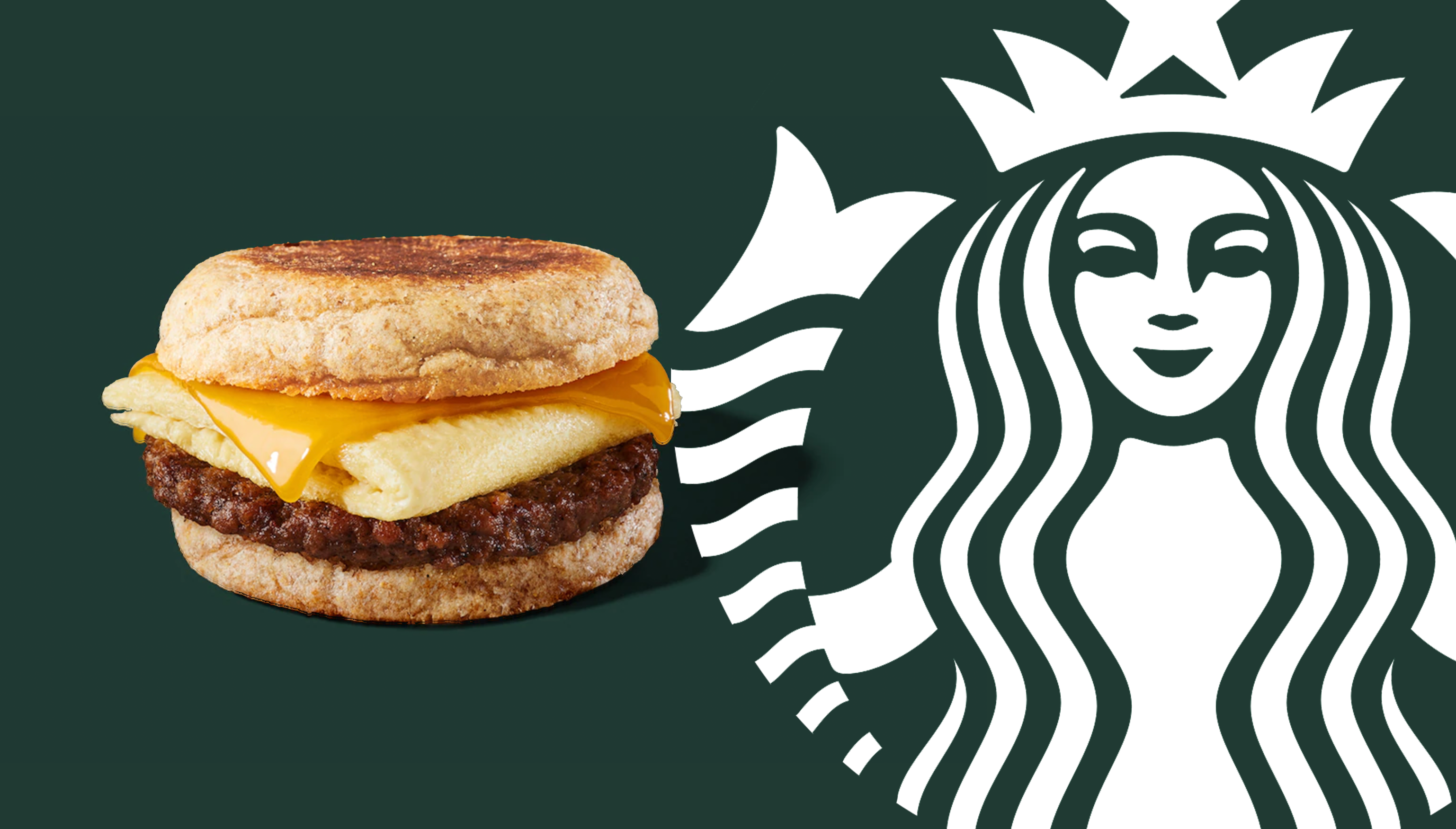 However, a fully vegan sandwich option might be making its way to Starbucks locations nationwide soon. In the fall of 2020, Starbucks began testing a number of fully plant-based options, including the Plant Powered Breakfast Sandwich which features plant-based sausage, vegan egg, and non-dairy cheese. These options were initially only available at one test location in Issaquah, WA (right outside of Seattle) until Starbucks expanded the test market of several items, including the fully vegan sandwich to select Dallas area locations in January 2021.
While Starbucks has yet to confirm a national expansion of the vegan Plant Powered Breakfast Sandwich, the coffee chain did add its first fully vegan protein box at most of its locations nationwide in March. The Chickpea Bites & Avocado Protein Box features 15 grams of protein and is filled with chickpea bites (nuggets made with chickpeas), snap peas, mini carrots, dried cranberry nut mix, and an avocado spread.