Previously only available in the United Kingdom, vegan food brand Wicked Kitchen is making its way to retailers in the United States after raising $14 million in a series A funding round led by plant-based foods venture fund Unovis Asset Management and Thailand-based NRF Nove Foods. The brand was created by New England-born chef brothers Chad and Derek Sarno and first launched as a 20-item vegan food line at 600 Tesco supermarket locations in 2018, where it sold 2.5 million units in the first 20 weeks. Since then Tesco—where Derek Sarno serves as executive chef and Director of Plant-Based Innovation—has increased its offerings to more than 100 different Wicked Kitchen products in 15 categories and has made a five-year commitment to increase sales of its meat alternatives by 300 percent.
In the UK, Wicked Kitchen offers a variety of products developed to serve as convenient and exciting plant-based meal solutions, including prepared meals such as Spicy Mushroom and Veg Sourdough Pizza, Toasted Three Onion Dip, Mac Attack Salad Bowl; vegan meats such as Mexican Style M'Shroom Shreds, BBQ Fib Rack, and Wicked Chorizo Style Bangers; desserts such as Red Velvet Brownie, Sticky Toffee Pudding, and Lemon Cupcakes; and much more.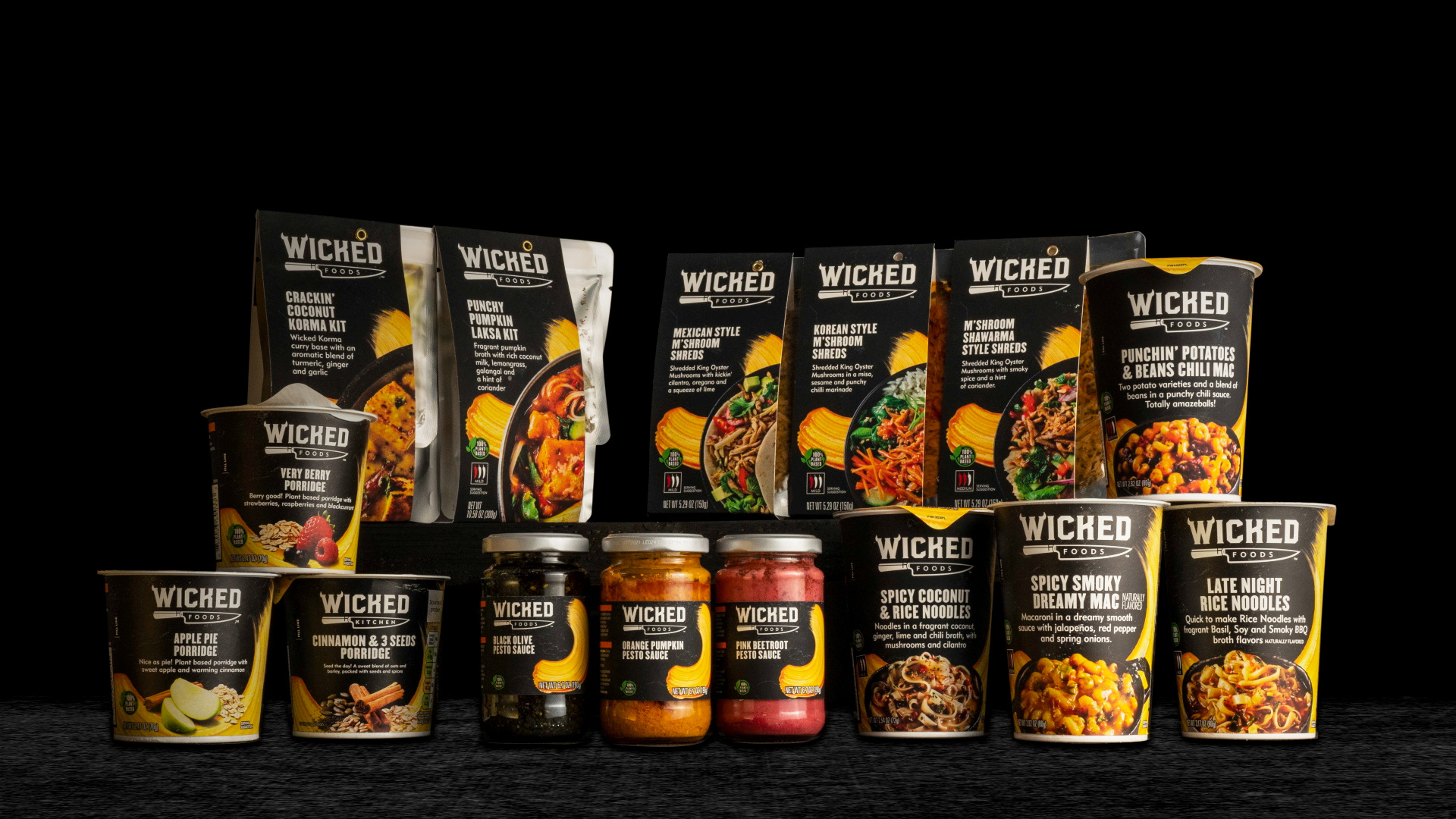 The brand's US offerings will include its "tried and true" UK products and its culinary team will continue to innovate its portfolio to tailor to specific market needs.The company is currently in talks with several retailers and customers can expect to find 20 different Wicked Kitchen plant-based products in seven categories at 2,500 stores.
"The launch of Wicked Kitchen in the UK was met with really impressive consumer response, and since then Tesco has extended the line to more than 100 products across the store," the Sarno brothers told VegNews. "We know the US consumer is limited in their plant-based options currently available to them, but we also know they haven't had anything as wicked delicious as what Wicked Kitchen offers, and we look forward to hearing what they have to say about our products."
Wicked Kitchen's vegan meals land in US
Wicked Kitchen's US expansion is fueled by data that shows American consumers are increasingly more interested, particularly in light of the COVID-19 pandemic, in reducing their meat consumption. According to a poll conducted last year by Packaged Facts, nearly one in four (23 percent) of Americans has consumed plant-based meat. The US expansion will be led by Wicked Foods' new CEO Pete Speranza, a consumer packaged goods industry veteran and partner at Unovis.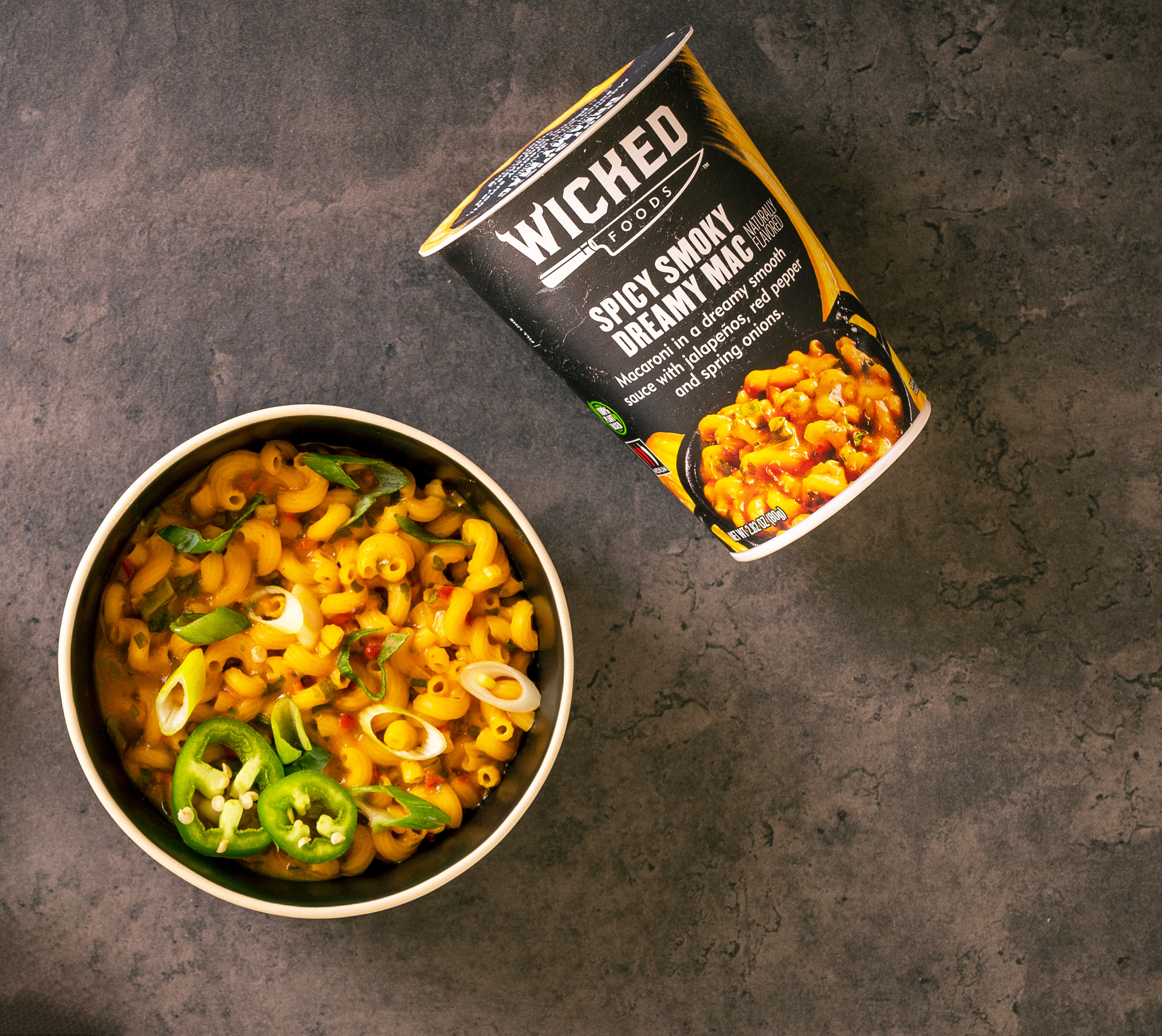 "Wicked Kitchen's expansion to the US aligns with the unprecedented changes already taking place among US consumers with more than 10 million Americans now following a plant-based diet, a number that grows exponentially every year," Speranza told VegNews. "We also know there are many colliding market factors that are producing a large change to a plant-based lifestyle globally."
The team will use the $14 million investment to expand Wicked Kitchen into a dynamic plant-based brand by allocating funds into the development of new products, building out the company's teams in London, Austin, and Minneapolis, and brand-building efforts to give Wicked Kitchen a strong entry into the US market. "This funding supports the next giant leap in growth and adoption of the Wicked Kitchen product line," Speranza said. "We are building a lifestyle culinary global brand that goes well beyond the food."
The Sarno brothers get into vegan seafood
In addition to Wicked Kitchen, the Sarno brothers also founded vegan brand Good Catch to create truly sustainable seafood products that do not destroy the oceans. Made from a proprietary blend of six legumes, Good Catch first came to market in 2019 with fish-free tuna pouches in Mediterranean, Naked in Water, and Oil & Herbs flavors. The brand has since expanded its offerings to include vegan crab cakes, fish cakes, fish burgers, and breaded fish filets.
Similarly to Wicked Kitchen, Good Catch is also catching the attention of some major investors. In April, Good Catch's parent company Gathered Foods raised more than $26 million—on top of the $36.5 million it raised from celebrity investors, including Paris Hilton, last year—to fund its expansion, which will be accelerated by an existing joint venture with tuna giant Bumble Bee Foods.
Good Catch's vegan seafood is already starting to make its way onto menus nationwide. This month, PLNT Burger—a vegan chain owned by celebrity chef Spike Medelsohn—added the Save the Bay Fillet sandwich to its menu for the summer. The vegan sandwich features a breaded vegan fish patty made by Good Catch and has a striking resemblance to a McDonald's Filet-O-Fish. In February, the brand's fish-free tuna also became available by the pound in the prepared foods section of select Whole Foods Markets in 10 states with additional locations planned in coming months.