Chef Josef Centeno recently replaced dairy with vegan cheese in multiple dishes at his Tex-Mex eatery Bar Amá in Los Angeles, CA. An acclaimed chef who holds a Michelin star at his other LA eatery Orsa & Winston, Centeno partnered with So Delicious to make the switch. Now, Centeno—a nominee for Best Chef at the 2020 James Beard Awards—uses the brand's vegan cheese in place of dairy in some of his most popular dishes, including Cheddar Almond "Queso" and Chile Relleno.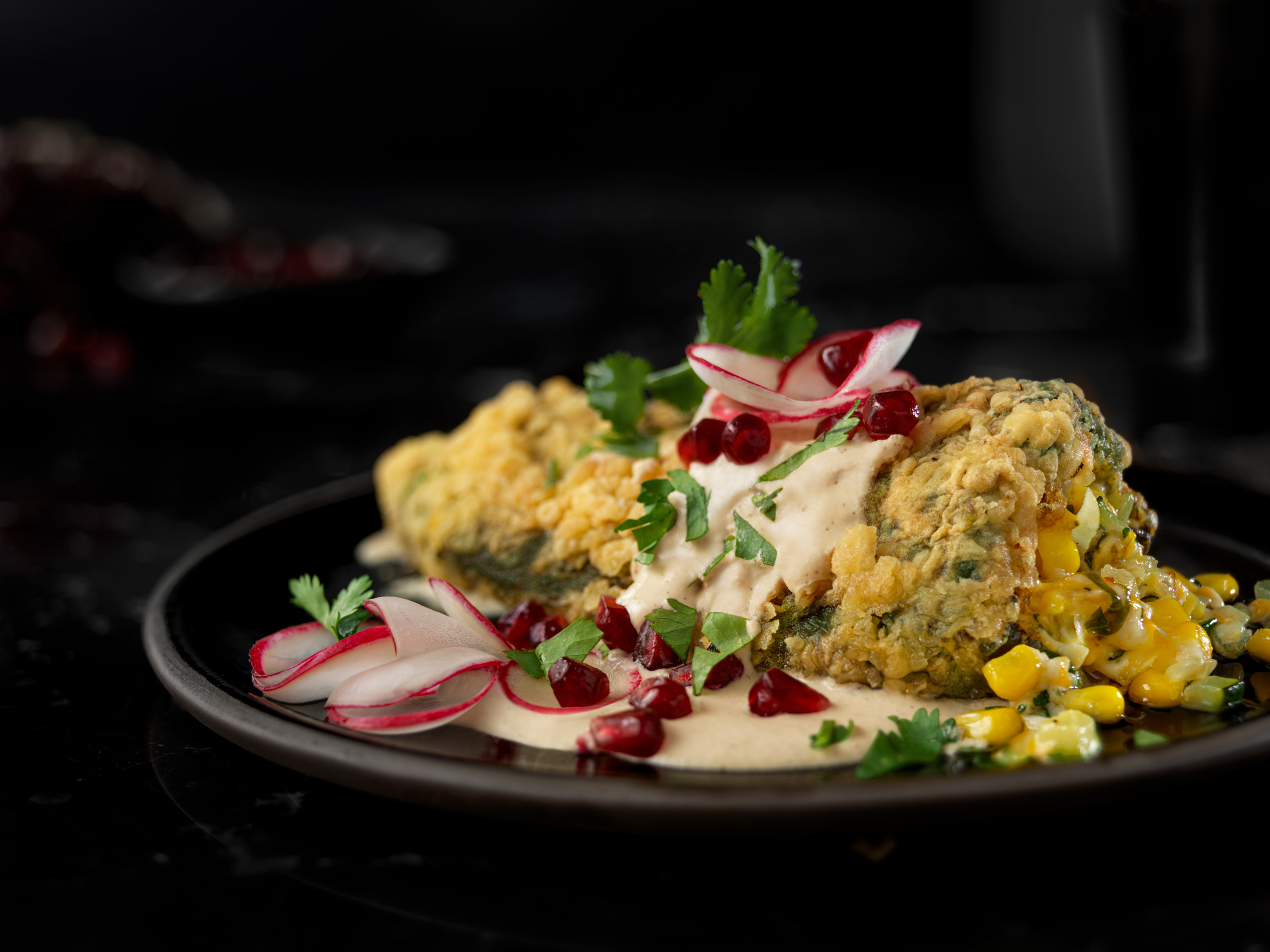 "​​Cheese is a key ingredient in all of my cooking, but especially at Bar Amá; my Tex-Mex restaurant," Centeno said. "After trying the So Delicious cheese alternatives, I realized that it's possible to swap traditional cheese out with this delicious plant-based substitute with delicious flavor and texture. Whether guests are dairy-free, vegan, flexitarian, or just enjoy great food, I'm excited to be able to provide them with more to choose from on the menu, knowing that the experience won't disappoint."
To make it easier for other restaurants to substitute dairy with vegan cheese, So Delicious is offering chefs and foodservice operators free samples in the form of two 32-ounce bags of shreds in both Cheddar and Mozzarella style flavors. "I encourage other chefs and operators to try out this new line for themselves," Centeno said. "You'll see that you can give your guests more options that still deliver great flavor and texture guests will love."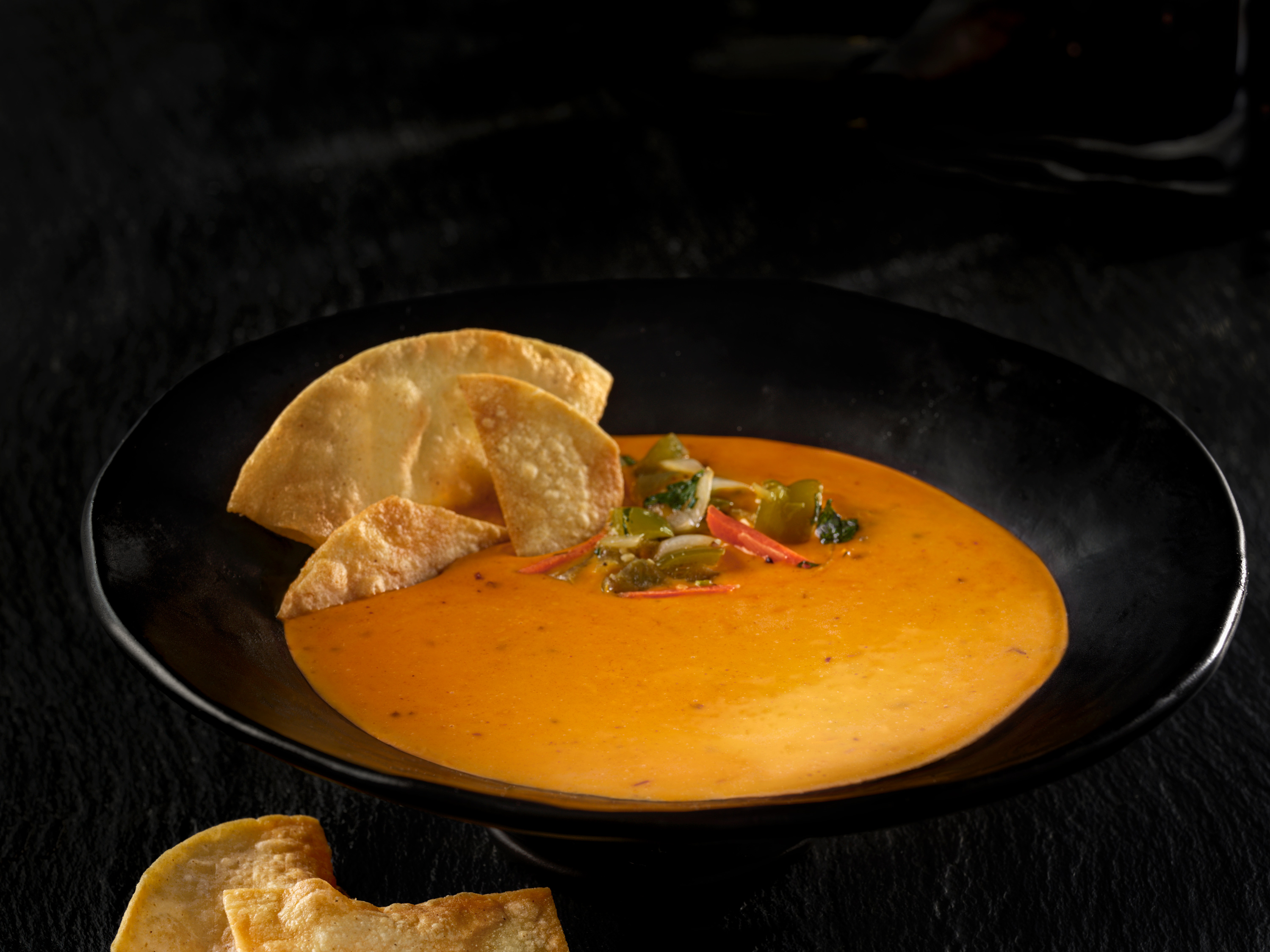 Michelin-starred restaurants get their vegan stripes
A plant-based wave has been sweeping through the world of fine dining recently, with many chefs looking to elevate vegan food as a solution to fighting the climate crisis. In 2018, Michelin-starred chef Alexis Gauthier removed foie gras at his French restaurant Gauthier Soho in London. Prior to the change, the restaurant sold more than 40 pounds of the cruelly begotten animal product every week. While he offered a vegan menu since 2015, Gauthier decided to reopen Gauthier Soho as a fully vegan restaurant earlier this year after going vegan himself.
Stateside, chef Daniel Humm announced in May that he would remove nearly all animal products from the menu at his New York City mainstay Eleven Madison Park—which was previously known for its aged duck dishes. "In the midst of last year, when we began to imagine what EMP would be like after the pandemic—when we started to think about food in creative ways again—we realized that not only has the world changed, but that we have changed as well," Humm said. "It was clear that after everything we all experienced this past year, we couldn't open the same restaurant. With that in mind, I'm excited to share that we've made the decision to serve a plant-based menu in which we do not use any animal products—every dish is made from vegetables, both from the earth and the sea, as well as fruits, legumes, fungi, grains, and so much more."
Despite the hefty $325 per person price tag, Eleven Madison Park was completely sold out of reservations when it opened in June, amassing a 1,500-person waiting list to try its new plant-based tasting menu. Three days after Eleven Madison Park announced it was going plant-based, Michelin informed the restaurant that it would retain its three stars—the guide's highest rating. While the restaurant was reviewed prior to going vegan (and only time will tell if it will keep its stars), National Director of Michelin Guides Gwendal Poullennec called Humm's decision to remove animal products from the menu "an exciting new chapter" for Eleven Madison Park.
"Our plant-based menu has opened up so many doors, and new ways of creating for our team at Eleven Madison Park," Humm said in a recent post on Instagram. "We're not anti-meat. We're pro-planet."
Should Eleven Madison Park retain its stars, it will join a very short list of vegan restaurants, including ONA in France, to gain top recognition from Michelin. Earlier this year, ONA became the first vegan restaurant in France to win a coveted Michelin star. An acronym for "Origine Non Animale" ("animal-free origin"), ONA is the first vegan establishment to appear in the Michelin Guide to France since it was created in the year 1900. Owned by chef Claire Vallée, the restaurant is also the first to receive a green star, which Michelin introduced last year to honor establishments with a strong focus on ethical and sustainable practices.
Photo credit: Giant Noise/So Delicious