Impossible Sausage, a plant-based pork made by Impossible Foods, is coming to approximately 13,000 grocery stores nationwide. Previously only available in a patty format at major restaurant chains such as Burger King and Starbucks, the new Impossible Sausage (sold in a ground format) will hit stores in Savory and Spicy flavors developed to be used instead of animal pork for any meal occasion.
"At Impossible Foods, we're intent upon delivering on what consumers demand from meat, but without the compromise inherent in the use of animals for food production," Impossible Foods' President Dennis Woodside said. "With our latest Impossible Sausage product for retail, we're doubling down in our efforts to reach every home cook looking to satiate their cravings for sausage. We are excited to see what consumers cook up."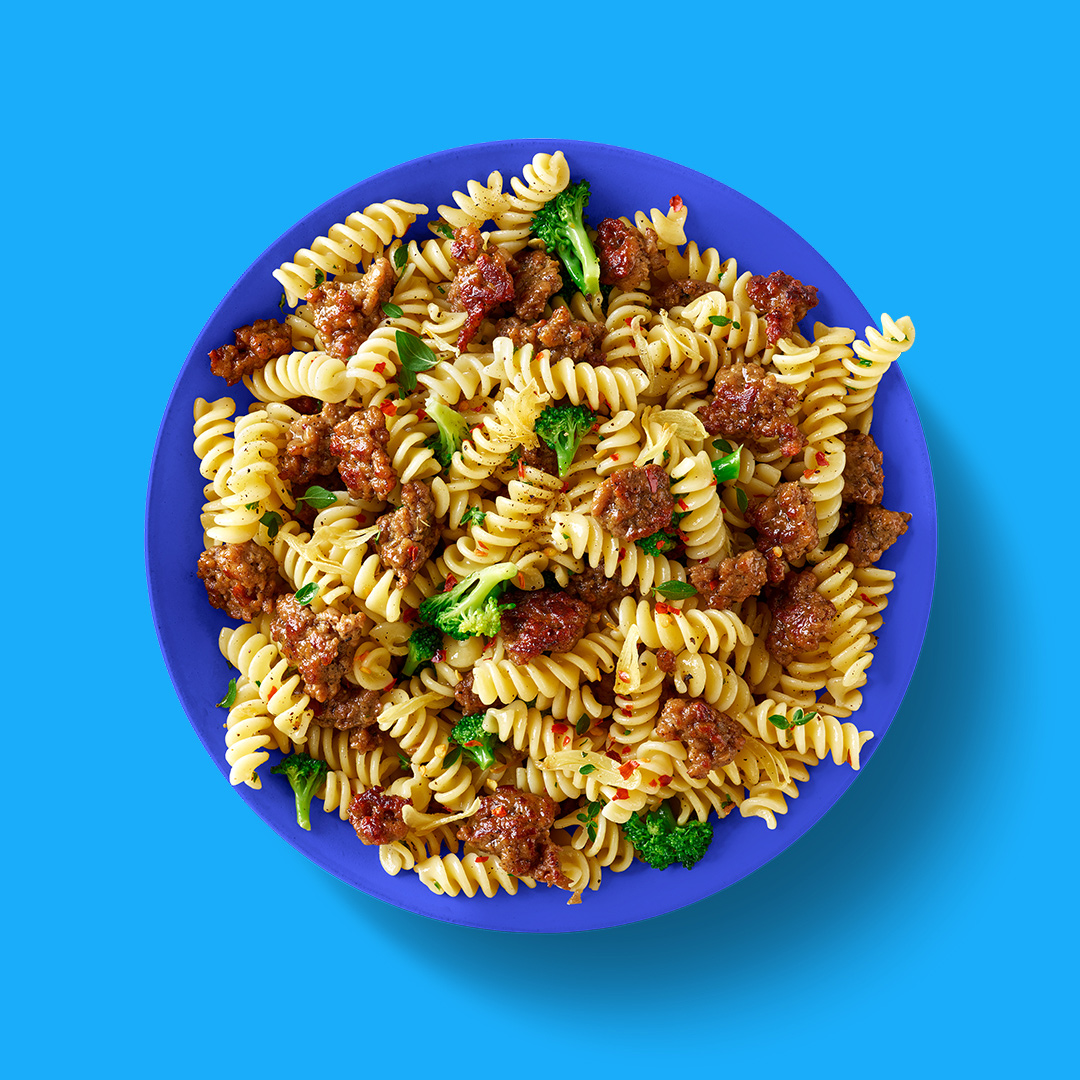 The ingredients of Impossible Sausage are similar to that of its Impossible Burger but with different ratios of fat, a more pork-like texture, and less soy leghemoglobin ("heme")—the ingredient responsible for the "meaty" taste of Impossible Foods' products. In a small home usage test of 136 consumers, 66 percent said Impossible Sausage tasted as good as or better than pork ground sausage.
The new Impossible Sausage will be available for a suggested retail price of $5.99 per 14-ounce container at retailers such as Kroger, Ralphs, King Soopers, Fred Meyer, Safeway, Albertsons, Wegmans, Stop & Shop, Sprouts Farmers Market, and more.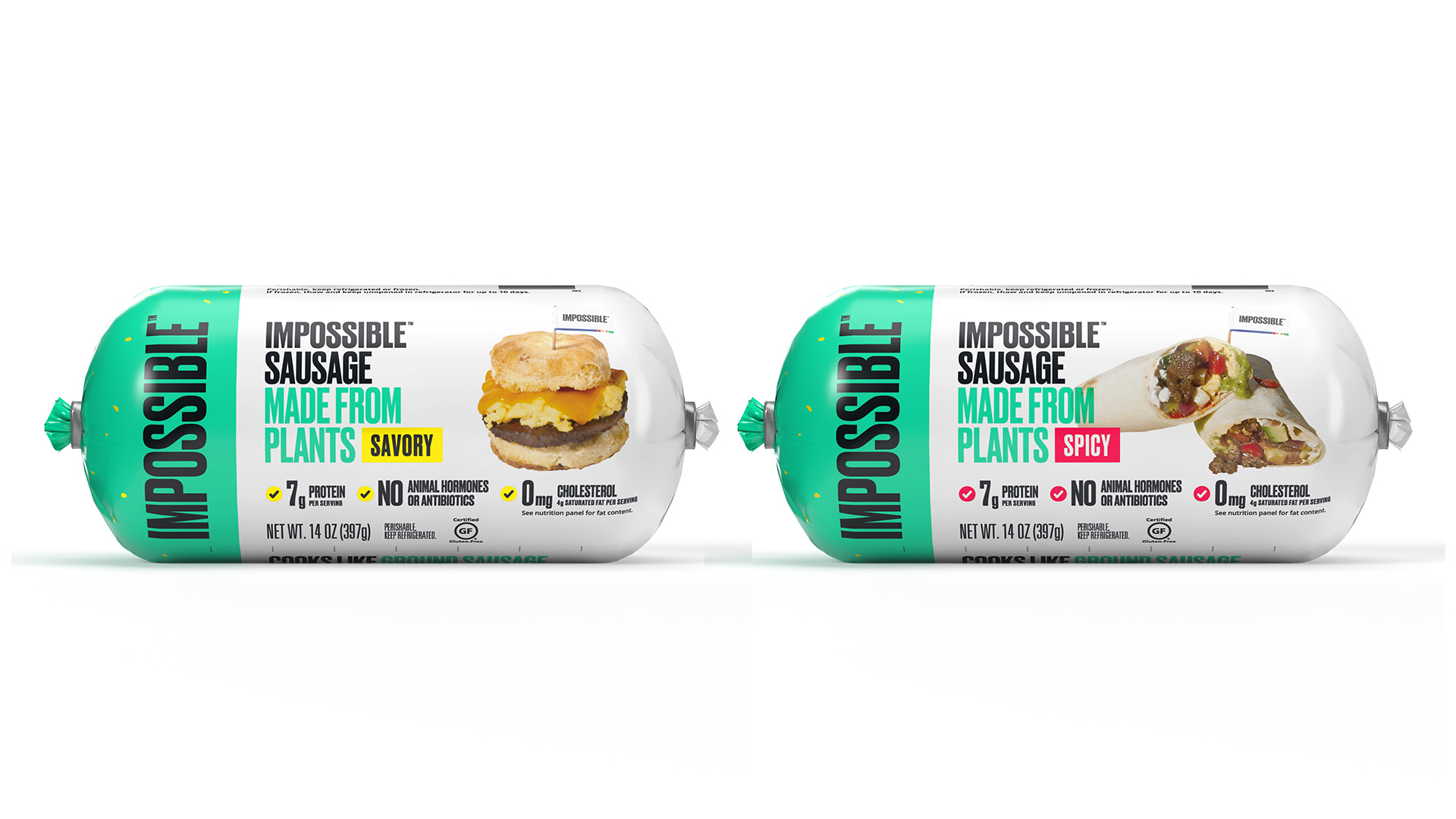 Impossible's plant-based pork at Starbucks, Burger King, and more
Prior to its retail launch, Impossible Sausage was only available in select restaurant chains both domestically and abroad. Last year, Burger King added the Impossible Croissan'wich to participating locations nationwide—making it the first national chain to add the plant-based Impossible Sausage to a breakfast sandwich. Shortly after, the Impossible Sausage made its way onto the national menu of Starbucks as part of the meatless (but not vegan) Impossible Breakfast Sandwich. In April, smoothie chain Jamba also added the Impossible Handwich made with the plant-based pork patty to the menu of its 725 locations nationwide.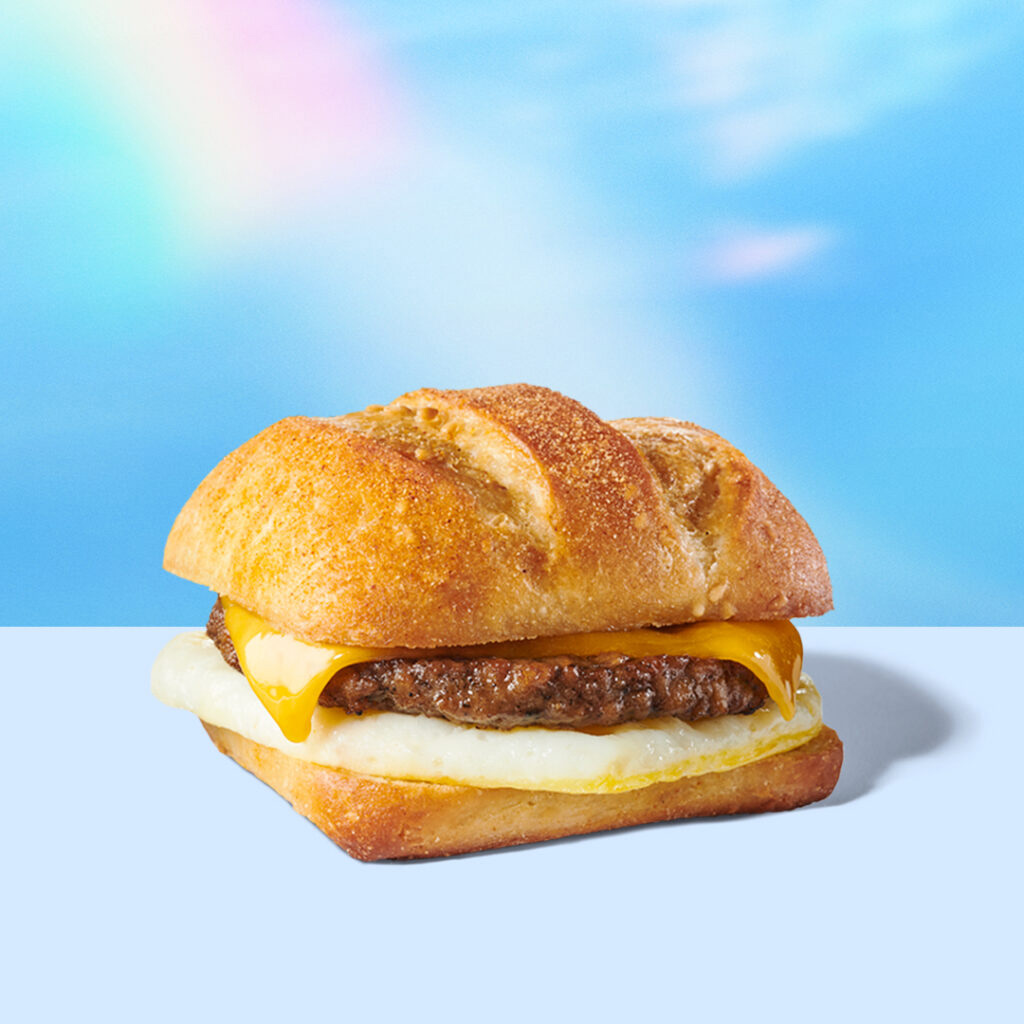 After launching at these major chains, Impossible Sausage expanded to independently owned restaurants by way of Yelp's top 30 American diners, which included vegan diners Fare Well in Washington, DC and Champs Diner in Brooklyn, NY. In September 2020, the plant-based pork also made its international debut at 200 coffee shops in Hong Kong.
All the meat we eat
Since the launch of Impossible Foods in 2011, CEO and founder Pat Brown has never wavered on his goal to make all food animals obsolete by 2035. Thus far, the company has made strides with its Impossible Burger, and now Impossible Sausage, as viable alternatives to some of the most consumed animal products in the world. The United Nations' Food and Agriculture Organization estimates there are approximately 1.44 billion pigs living on Earth right now (a total biomass that is double that of all terrestrial wild animals) and 121 million of these sensitive animals are killed in the United States for food each year.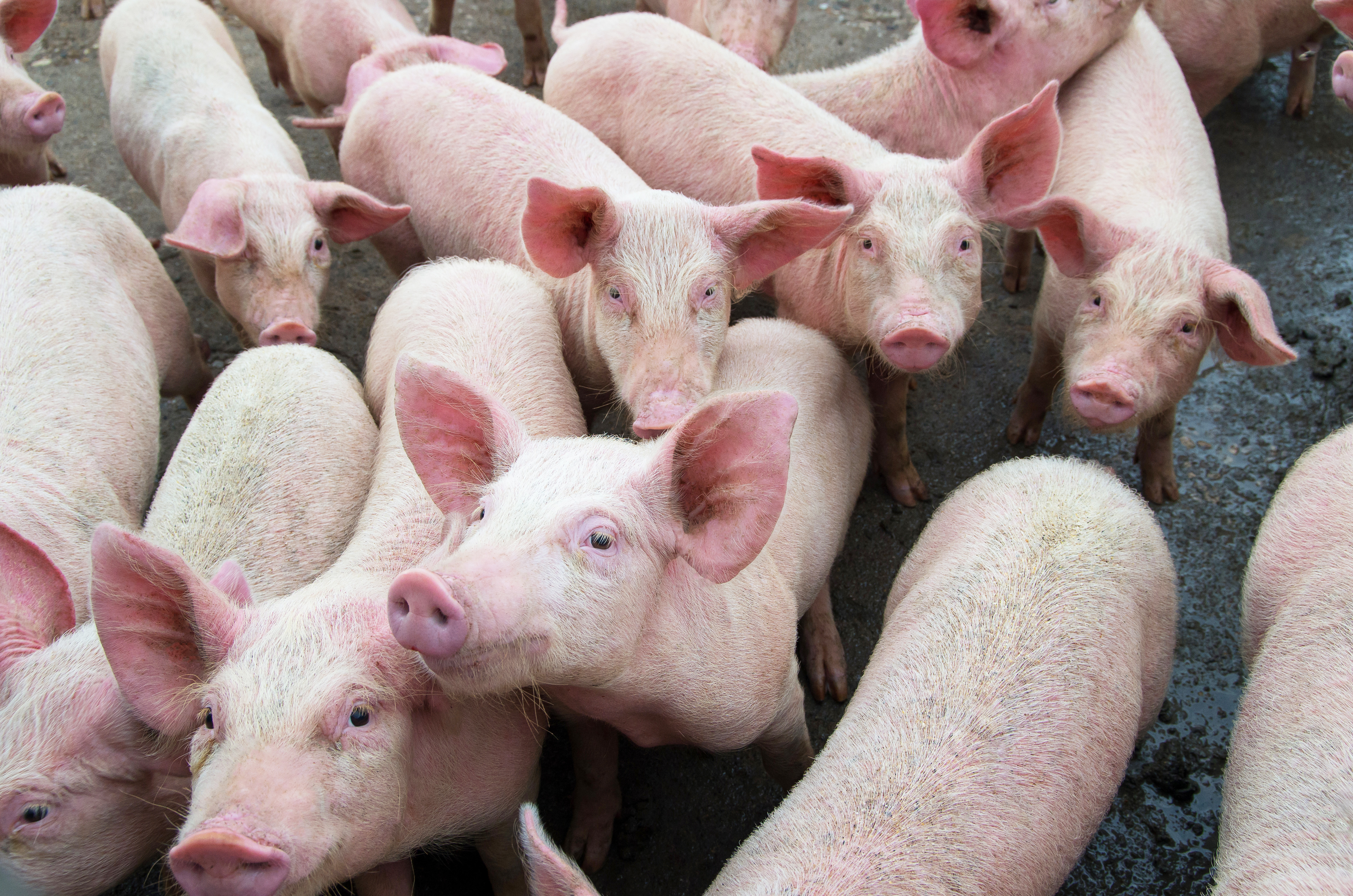 Impossible Foods developed Impossible Sausage to offer a more animal- and planet-friendly alternative to pork—which accounts for 38 percent of all meat production worldwide. Industrial pork production produces environmentally damaging pollutants such as nitrogen and phosphorus and toxic waste from the industry is often spewed onto surrounding communities. On the flip side, Impossible's plant-based pork alternative generates far fewer greenhouse gas emissions than sausage from pigs and uses 79 percent less water and 41 percent less land than sausage from pigs—all without the need to slaughter animals for food.
And Impossible Foods is not alone in the race to replace meat. Impossible Sausage is joining Beyond Meat's vegan pork products—which include several varieties of brat-style Beyond Sausage and patty-style Beyond Breakfast Sausage—on store shelves. The competing brands have also made headway into the meatless chicken space. This summer, Beyond Meat launched vegan chicken tenders and nuggets in the foodservice channel and partnered with Panda Express on a reimagined (and fully vegan) version of its iconic orange chicken.
For its part, Impossible Foods unveiled its first chicken product, Impossible Nuggets, last month at an innovations trade show hosted by distribution giant DOT Foods. Made from sunflower oil and texturized soy, Impossible Nuggets are expected to first launch in the foodservice channel, potentially on school lunch menus, before making their way into the retail sector.
And while Impossible Foods and Beyond Meat are competing brands, their driving force is one in the same: to replace animals in the food system for the good of people, the planet, and the animals.