Today, vegan wine brand Fresh Vine Wine—owned by actress Nina Dobrev and dancer Julianne Hough—announced that its wine will be available at select bars of SoFi Stadium, home of the Los Angeles Rams and Chargers. Through the multi-year partnership with the Los Angeles Chargers, fans can now enjoy Fresh Vine Wine's cabernet sauvignon, pinot noir, chardonnay, and newly released rosé while watching a football game. The partnership kicks off just in time for the 2021-2022 National Football League (NFL) season.
"As a long time football fan, I couldn't be more excited to be joining forces with the LA Chargers," Dobrev said in a statement. "Fresh Vine Wine promises to bring a premium luxury wine experience to the fans who love indulging in the greatest things that life has to offer while being conscious consumers with active lifestyle choices. As the world reopens, we hope that Fresh Vine Wine and SoFi stadium can bring people together safely through laughter, connection, and shared experiences while satisfying their taste buds."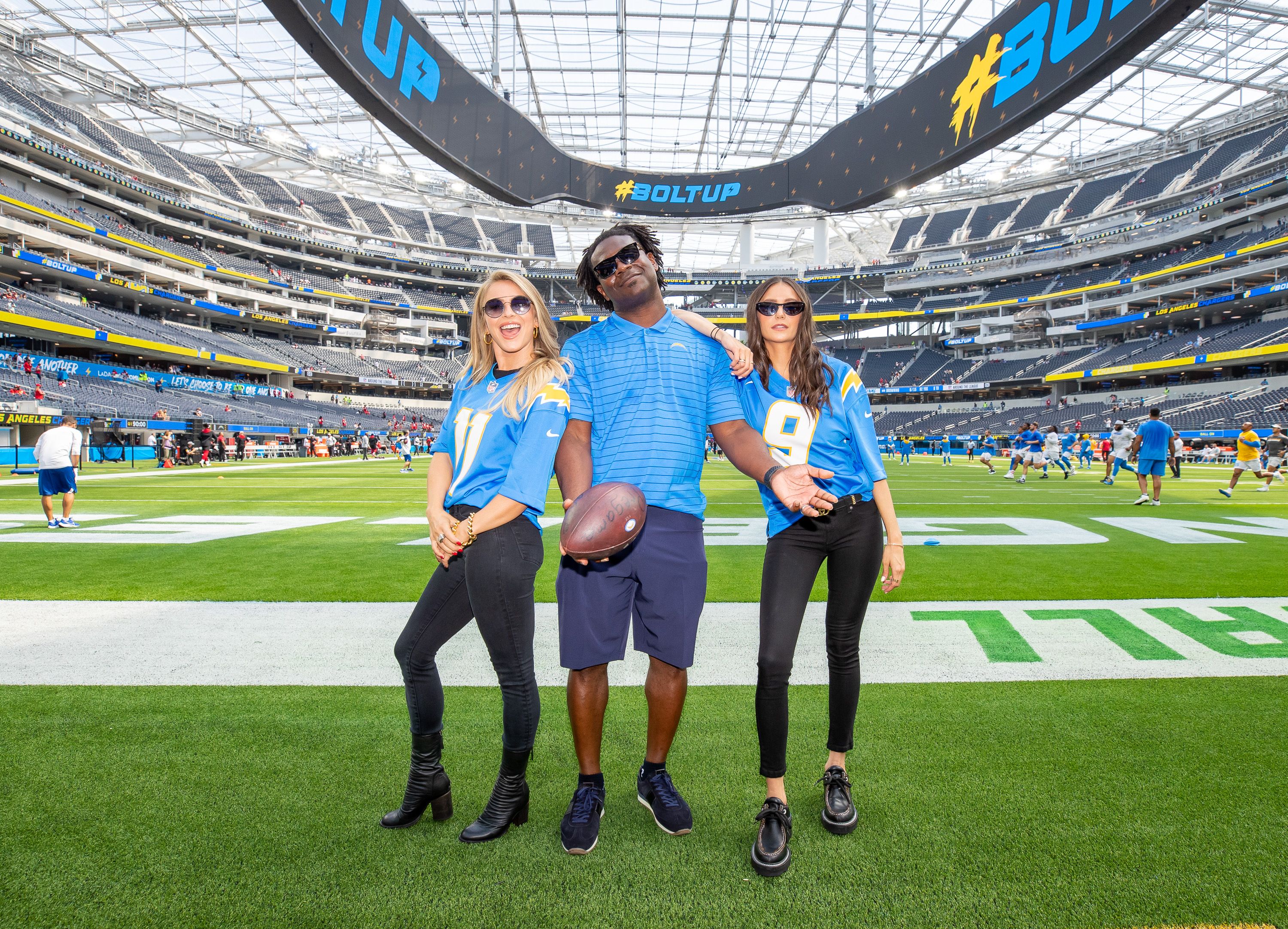 Vegan wine at SoFi Stadium
To celebrate the partnership, Dobrev and Hough cheered on the Chargers at the team's first home game at SoFi Stadium last Sunday. "The Los Angeles Chargers are thrilled to partner with a company as innovative and plugged into the Southern California lifestyle as Fresh Vine Wine," Chargers President of Business Operations A.G. Spanos said in a statement. "We couldn't be happier that Julianne and Nina were able to join us last Sunday as we kicked off the partnership while also welcoming fans to a Chargers game at SoFi Stadium for the first time. Being able to offer their premium collection of wines to our fans further enhances what is truly an extraordinary gameday experience."
This announcement with the Chargers is the fourth sports partnership for Fresh Vine, which has a history of supporting and partnering with national sports teams across the NFL, National Hockey League, National Basketball Association (NBA), and Major League Baseball.
Last year, Fresh Vine partnered with Monumental Sports & Entertainment to launch a month-long fundraising effort in support of ongoing COVID-19 relief efforts within the Washington DC community. And in March, Fresh Vine presented Women's Night in honor of Women's History Month at the NBA game between the Washington Wizards and the Philadelphia 76ers. Throughout the game, the Washington Wizards highlighted the contributions of women to the team and sports overall.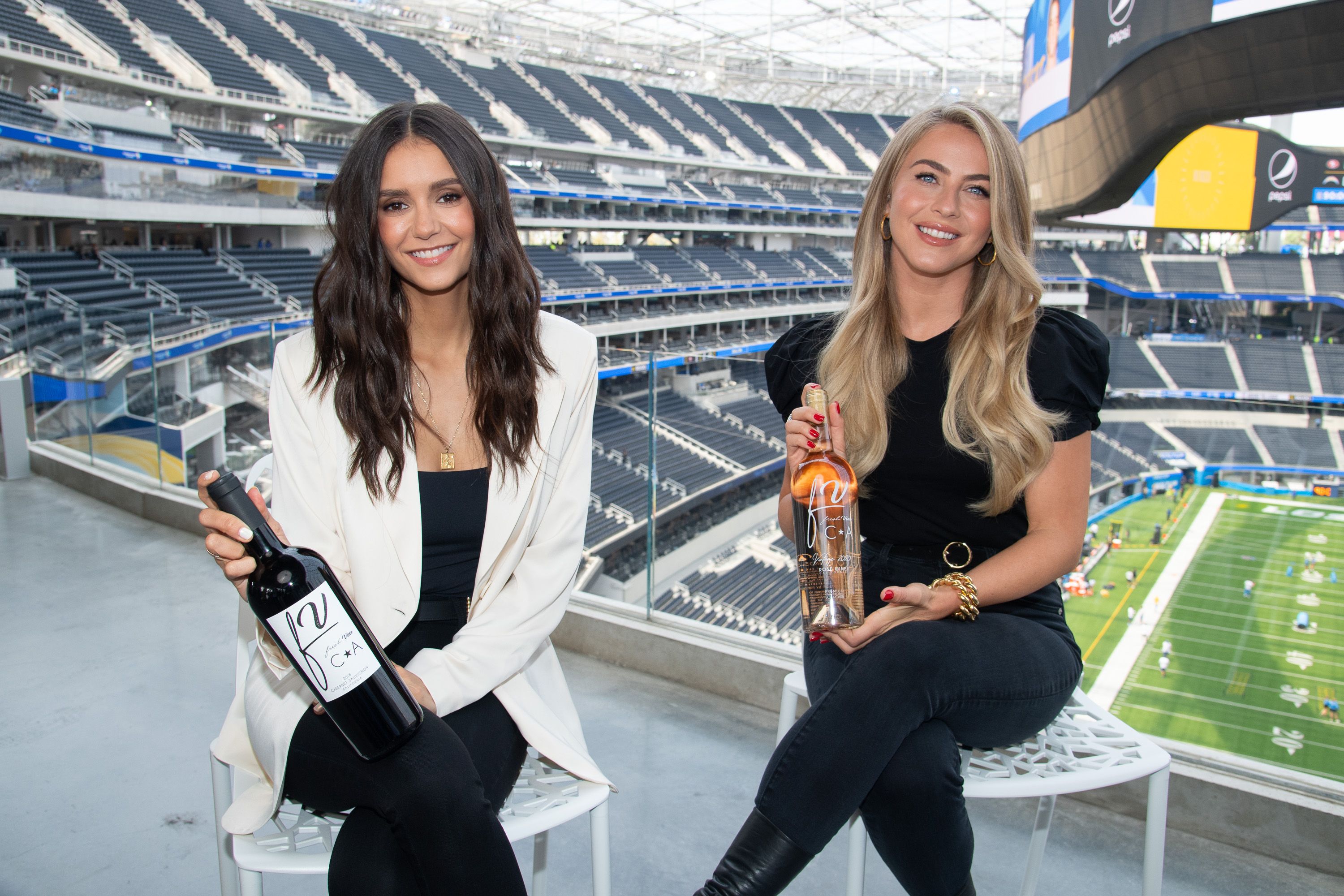 Low-sugar vegan wine
The wine brand—which Dobrev and Hough launched in March—is made in Napa, CA without the animal-derived fining agents often found in wine, such as albumin (derived from egg whites), casein (derived from dairy milk), or isinglass (derived from fish bladders). Best friends Dobrev and Hough worked in partnership with award-winning Napa Valley winemaker Jamey Whetstone to create the vegan wine over the course of two years with the mission of filling a gap in the wine industry for good-tasting, low-calorie, low-sugar, low carb, and fully vegan wine.
Fresh Vine uses proprietary natural winemaking processes with high and low fermentable sugar grapes that are hand-selected in California in collaboration with leading wine grape growers and quality-tested both in-house and by experienced third-party testers to ensure optimal flavor. The brand's lineup includes California Cabernet Sauvignon ($21.89), Pinot Noir ($18.99), Chardonnay ($17.89), and Rosé ($15.89) and are available at retailers nationwide as well as on the Fresh Vine website.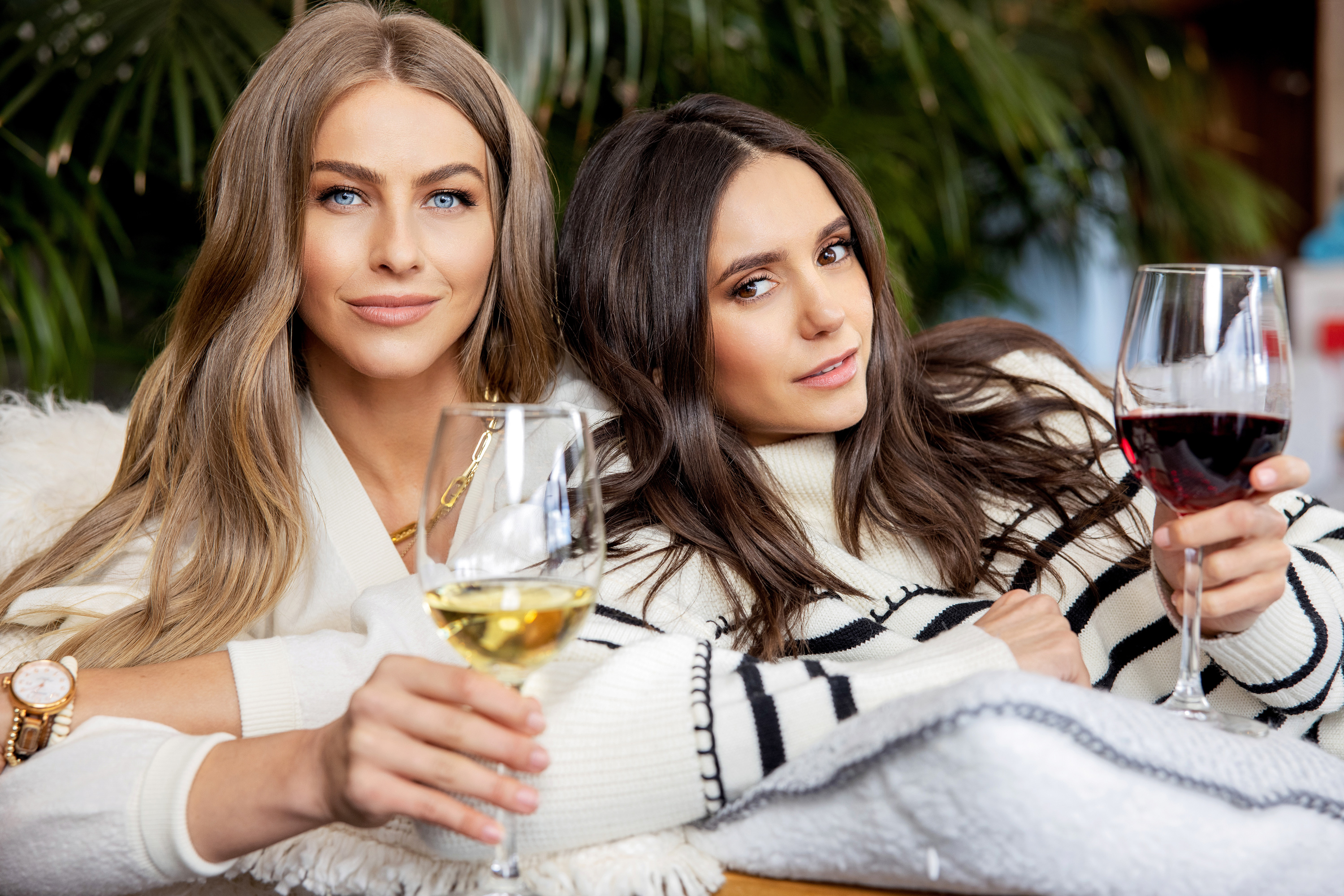 What is vegan wine?
Though wine is made of grapes, animal-derived fining agents such as albumin, casein, or isinglass are traditionally used to remove tiny particles of sediment in wine. However, there are vegan-friendly alternatives that can be used instead. To make a wine vegan, winemakers can use fining products such as bentonite (a form of clay) or pea protein, or choose to leave the particles to naturally sink to the bottom of the wine.
In recent years, vegan wines have gained popularity. Though regulations do not currently require wineries to list fining agents on labels, more wine retailers and producers are starting to highlight or label vegan-friendly wine to make it easier for consumers to find them.