The 2021 Met Gala will serve its first fully plant-based menu as part of its overarching mission of diversity and inclusion. Previously scheduled to take place in May but postponed by the COVID-19 pandemic to September 13, the influential fashion event will revolve around the theme of American fashion. The 2021 Met Gala will be co-chaired by actor Timothée Chalamet, vegan musician Billie Eilish, tennis star Naomi Osaka, and National Youth Poet Laureate Amanda Gorman. Guests will be served a chef-crafted, plant-based menu—a first for the annual fundraising gala founded in 1948 for the benefit of the Metropolitan Museum of Art's Costume Institute in New York City.
While the Met Gala previously only served catered meals, this year, event organizer and Vogue Editor-in-Chief Anna Wintour tasked celebrity chef Marcus Samuelsson with creating a modern American dining experience that matched the event's aspirations of greater inclusion and diversity. Samuelsson gathered a diverse group of 10 NYC-based chefs, including Fariyal Abdullahi, Nasim Alikhani, Emma Bengtsson, Lazarus Lynch, Junghyun Park, Erik Ramirez, Thomas Raquel, Sophia Roe, Simone Tong, and Fabian von Hauske. Together, the chefs will present "picnic-style" dishes such as watermelon salad and roasted potato skins to this year's gala attendees.
Prior to the Met Gala, the chefs and Vogue will share their recipes with #MetGalaChefs on Instagram Reels, the first of which is Roe's vegan take on a Niçoise salad.
View this post on Instagram
Met Gala, the fashion Oscars, goes plant-based
Often referred to as the fashion industry's equivalent of the Oscars, the Met Gala will welcome designers and celebrities to explore American fashion from the lens of the political and societal changes in recent years.
"I've been really impressed by American designers' responses to the social and political climate, particularly around issues of body inclusivity and gender fluidity, and I'm just finding their work very, very self-reflective," Andrew Bolton, the Wendy Yu Curator in Charge of the Costume Institute, told Vogue. "I really do believe that American fashion is undergoing a renaissance. I think young designers in particular are at the vanguard of discussions about diversity and inclusion, as well as sustainability and transparency, much more so than their European counterparts, maybe with the exception of the English designers."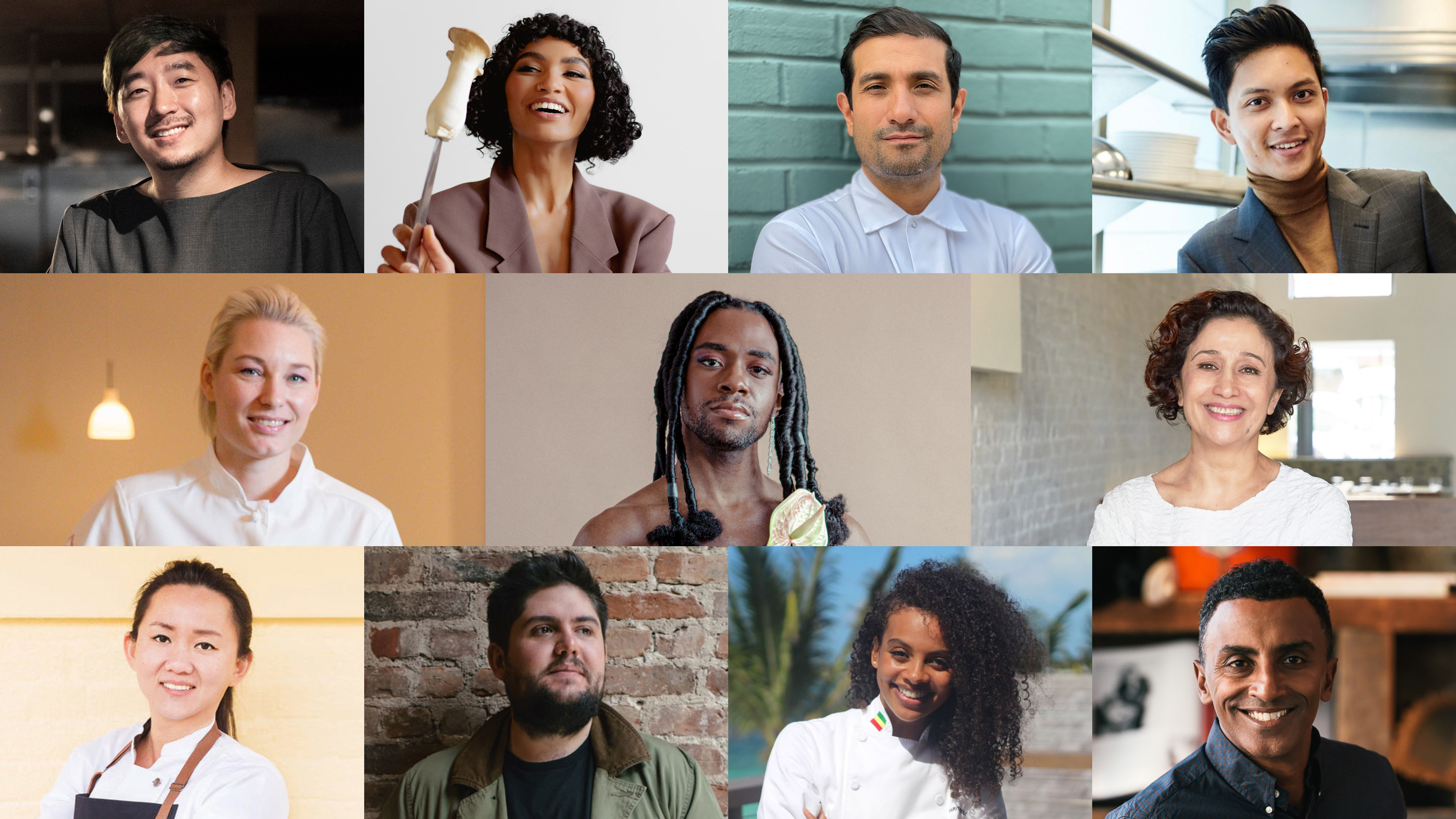 American cuisine is having a renaissance moment of its own, as evidenced by this summer's announcement that acclaimed NYC fine-dining restaurant Eleven Madison Park would shift to a mostly plant-based menu. Samuelsson made sure to capture this moment through his selection of chefs—which range from Instagram creators to chefs at well-known restaurants—and the menu itself, which is completely devoid of animal products.
"We thought it was important to really talk about what's present, what's happening—how food is changing in America," Samuelsson told Bon Appétit. "We want to be the future of American food, of plant-based food. That conversation is happening now."
Galas go vegan
The Met Gala's plant-based menu follows a momentous shift in the award industry toward plant-based menus. In January 2020 the Golden Globes was the first award ceremony to eliminate animal products from its menu. "The climate crisis is surrounding us and we were thinking about the new year and the new decade. So we started talking between us about what we can do to send a signal," Hollywood Foreign Press Association President Lorenzo Soria said at the time. "We don't think we'll change the world with one meal, but we decided to take small steps to bring awareness. The food we eat, the way it is processed and grown and disposed of, all of that contributes to the climate crisis." Following the Golden Globes, the Screen Actors Guild (SAG) Awards, Critics' Choice Awards, and the Oscars all either fully eliminated animal products from their menus or substantially increased plant-based options.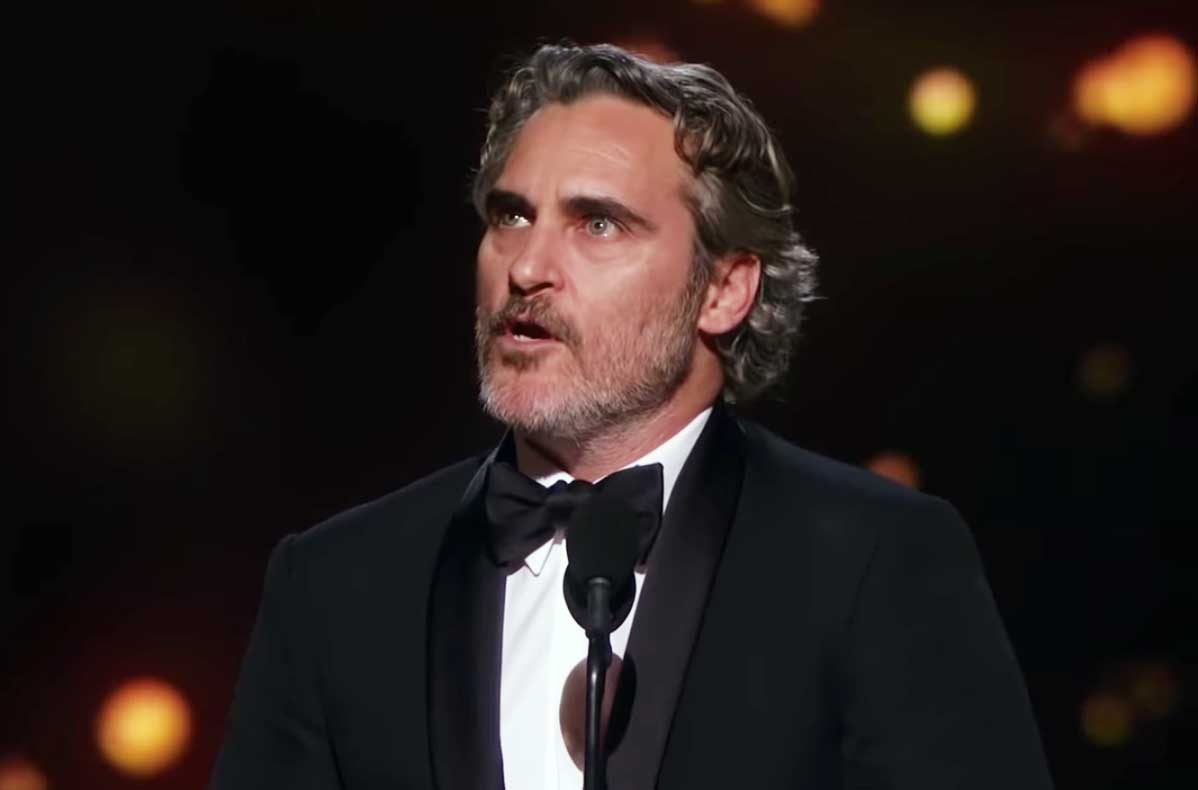 One common vegan denominator each of the ceremonies shared was actor Joaquin Phoenix, who swept up awards for best actor at every ceremony, punctuated by the Oscars in February where the longtime vegan delivered a memorable, animal-rights-centric acceptance speech.
"I think whether we're talking about gender inequality, or racism, or queer rights, or indigenous rights, or animal rights, we're talking about the fight against injustice. We're talking about the fight against the belief that one nation, one people, one race, one gender, or one species has the right to dominate, control, use, and exploit another with impunity," Phoenix said. "I think when we use love and compassion as our guiding principles, we can create and develop and implement systems of change that are beneficial to all sentient beings and the environment."
After the Oscars, Phoenix put words into action and headed to Manning Beef, where he rescued mother cow Liberty and her baby Indigo from slaughter—who will now live out their lives in peace at the Acton, CA location of Farm Sanctuary.