On August 20, German car company Volkswagen will stop serving meat, including its famous currywurst, at its headquarters cafeteria in Wolfsburg, Germany. While the company is best known for its cars, Volkswagen has been making currywurst since 1973 and produces 18,000 pork sausages per day, meaning it makes more sausages than cars. In 2018 alone, the car company produced 6.8 million sausages. Currywurst is a popular German dish that features pork sausage topped with a spicy ketchup-like condiment that comes with either French fries or bread. Approximately 800 million servings of currywurst are eaten in Germany annually.
Under the leadership of Michelin-starred chef Nils Potthast, Volkswagen Head of Gastronomy & Catering at the Volkswagen Service Factory, the company is transforming its HQ cafeteria as part of its mission to stop serving meat from factory farms by 2025. Some of its 48 cafeterias across Germany are already serving vegan currywurst and meat-based items at the HQ cafeteria, which serves 60,000 Volkswagen employees, will be replaced with more sustainable plant-based products, such as burgers made with jackfruit- and eggplant-based patties.
Herbert Diess, Chairman of the Board of Management of Volkswagen Group, explained the plant-based shift is beneficial in many ways. "This topic is really important to me personally: the food in our VW canteens. It is getting better and healthier," Diess said on LinkedIn. "To date, over 400 new recipes have been developed and tasted. Less meat, more vegetables, better ingredients—a huge step forward, much more contemporary. Good food is important, it is crucial for the health, the mood and thus also for the productivity of the employees."
Volkswagen's decision has thus far received some pushback from meat-centric Germans, including former chancellor Gerhard Schröder who took to his own LinkedIn profile to lambast the change. "A vegetarian diet is good, and I do it myself in phases," the 77-year-old wrote. "But basically no currywurst? No."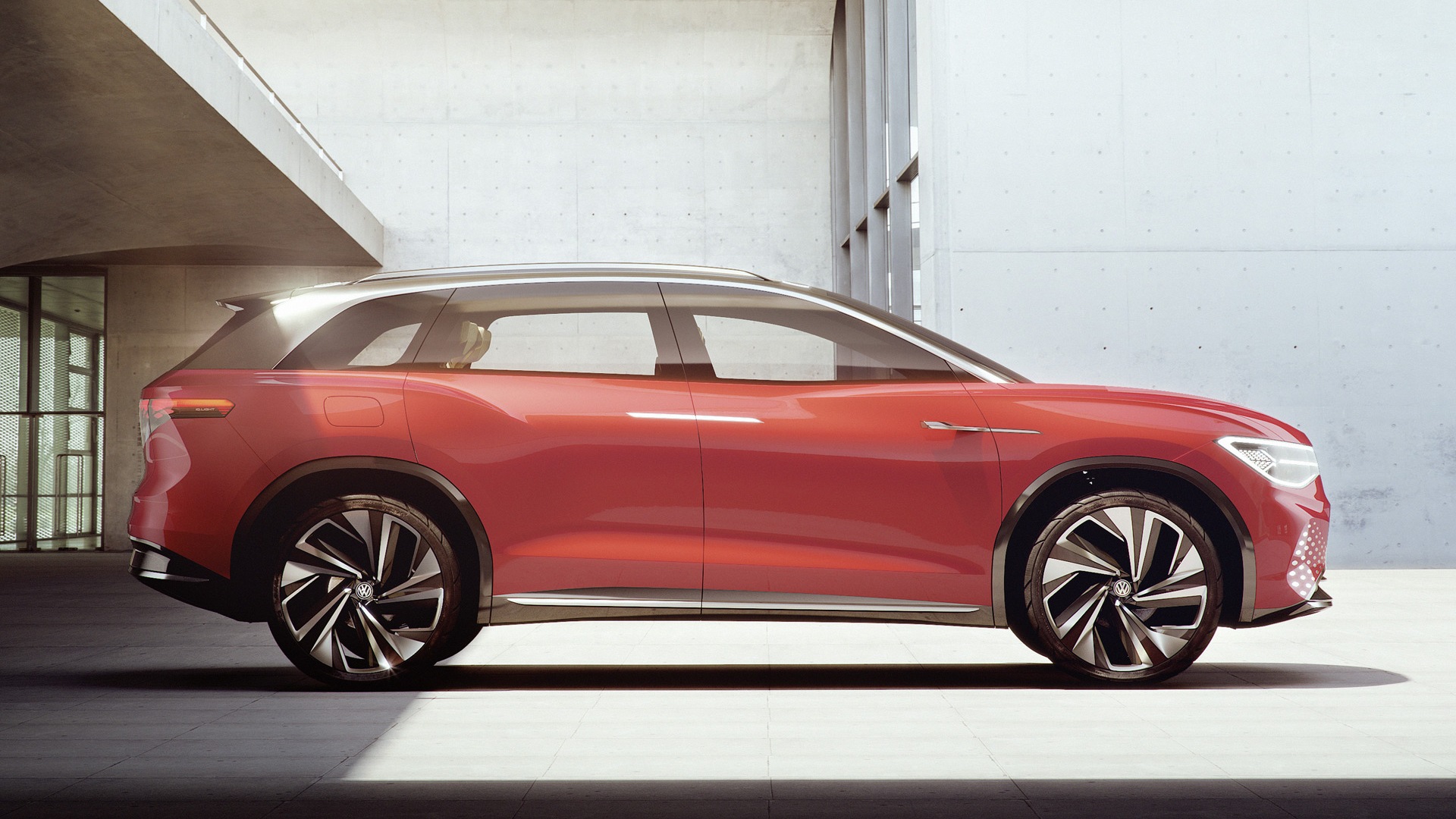 Volkswagen embraces vegan alternatives
In addition to ditching meat, Volkswagen is also stepping into a new era of car manufacturing by exploring leather-free interior options. In 2019, the car company unveiled an electric SUV concept car with a 100-percent vegan leather interior made from apples. The full-size, zero-emission ID Roomzz, which is expected to be sold in China this fall, was first unveiled at the Shanghai Motor Show and features AppleSkin, a vegan leather that is partly made from apple-juice waste such as cores and skin from the fruit and is described by Volkswagen as a renewable raw material.
Volkswagen's apple leather-covered car is part of an emerging trend. Car manufacturers are looking to improve the sustainability of their newest models by fully electrifying them and outfitting them in animal-free and recycled materials. Since 2016, Tesla has offered the option of leather-free interiors on all of its models and in 2019, removed the last remaining leather component from its steering wheel to allow customers to customize a fully vegan vehicle. Other manufacturers have followed its lead, including Audi, BMW, and Ford—which all now offer leather-free models.
Taking it one step further, in February, British car manufacturer MINI announced that it is eliminating leather interiors from future models to support its effort to create more sustainable vehicles. Shortly thereafter in March, Volvo also announced it would phase out leather from its interiors and only produce electric cars by 2030.
For more about the automotive industry's vegan efforts, read:
Volkswagen Vows to Eliminate Testing Cars on Animals
Volkswagen to Use Vegan Apple Leather in New Electric SUV
Volvo Commits to Setting New Animal-Free Standard in Car Industry