Vegan singer Billie Eilish stepped out on the red carpet at the Met Gala on Monday night wearing a nude tulle dress with a 15-foot train from famed designer Oscar de la Renta. As a condition for wearing the gown to the biggest fashion event of the year, Eilish—the youngest person to ever co-chair the Met Gala—required the designer to make a policy change and terminate all sales of fur to which Alex Bolen, the brand's chief executive, obliged. While fur has not been seen on the runways from the brand in years, it still sold fur products in stores, and Bolen had been resistant to change despite years of pressure from consumers and members of the fashion house's own team, including Annette de la Renta (widow to Oscar de la Renta).
Eilish's team informed him that she did not work with brands in the fur business, applying the final pressure needed to make the historical change. In a statement to the New York Times, the vegan singer said that she found it "shocking that wearing fur isn't completely outlawed at this point in 2021," adding, "I'm honored to have been a catalyst and to have been heard on this matter."
Billie Eilish's vegan journey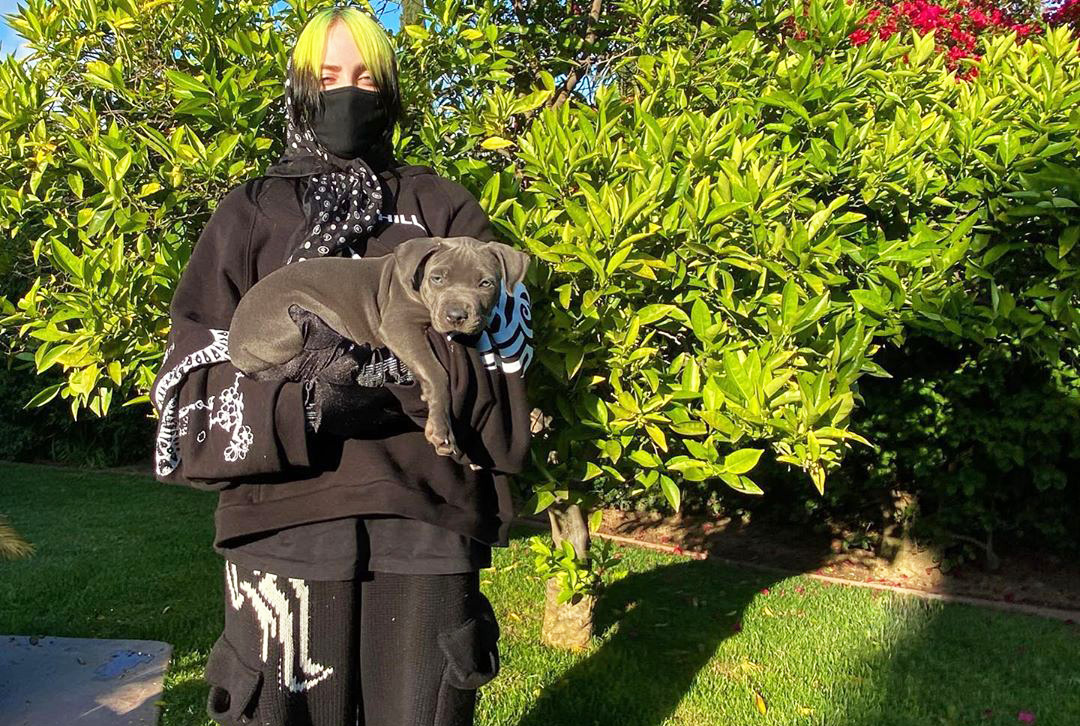 The 19-year-old international sensation has been vegan since age 12 and frequently uses her social media platforms as a way to call attention to animal-rights issues. In 2019, Eilish encouraged her millions of fans to go vegan on her Instagram stories by sharing videos of factory farming captioned with a bold statement. "If you can watch the videos that I just posted and not give a f*ck that it's you contributing by literally eating the creatures that are being fully tortured just for your pleasure, I feel sorry for you," Eilish said. "I understand that meat tastes good … and I know you think you're just one person and it won't change anything if you stop but that's ignorant and stupid. If you have half a brain, you should know 'one person' adds up. Be smarter."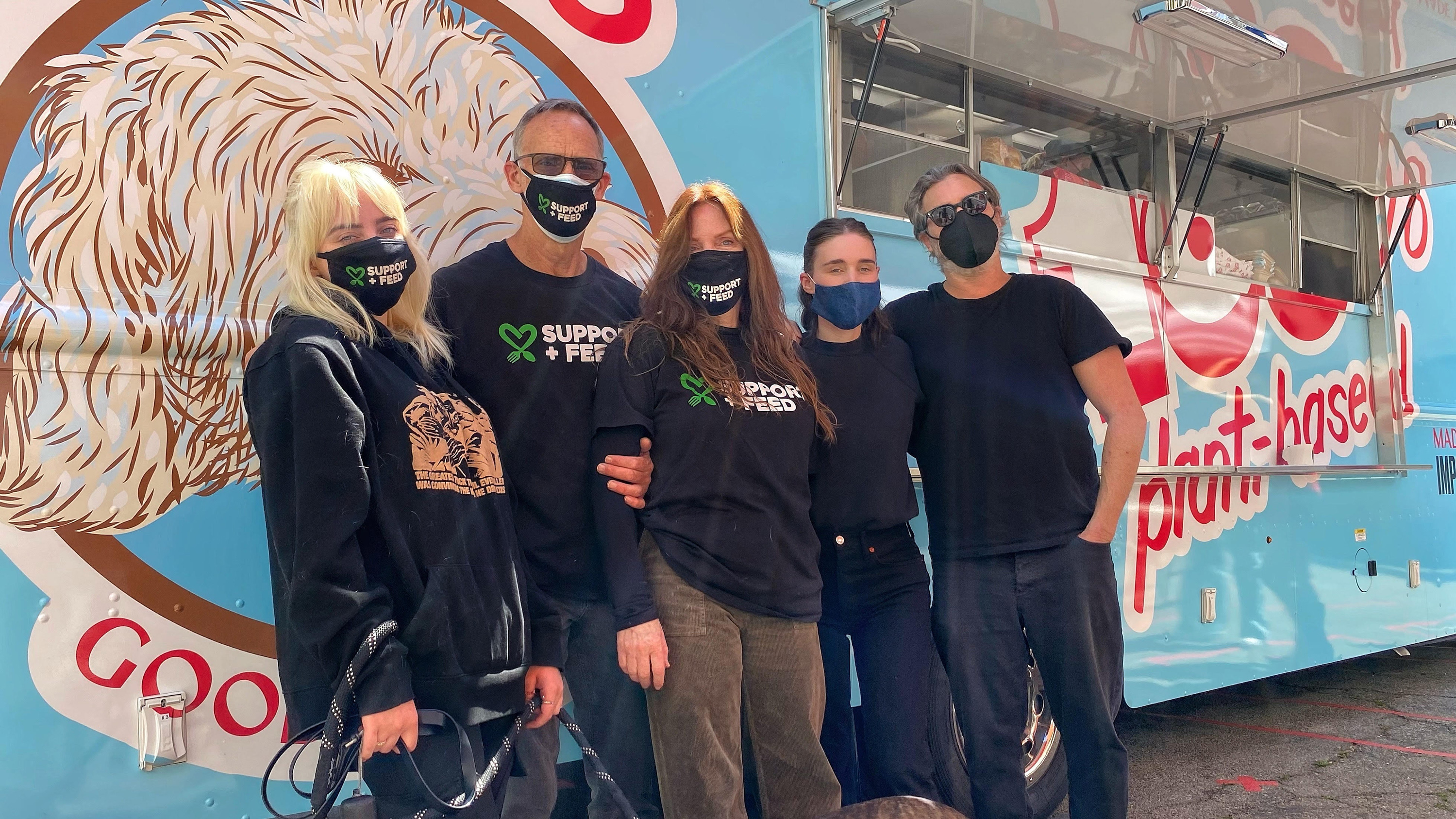 Support + Feed
Throughout the pandemic, Eilish frequently volunteered with her mother Maggie Baird's non-profit Support + Feed, bringing plant-based meals to those in need while supporting vegan restaurants struggling through an industry-shattering pandemic. And in 2019, she joined forces with vegan actor Woody Harrelson to release a video encouraging fans to go vegan to fight climate change.
The movement to ditch fur

Oscar de la Renta will join Versace, Michael Kors, Giorgio Armani, Tommy Hilfiger, Neiman Marcus Group, and Gucci as major fashion houses that have permanently dropped fur from their luxury lines. The anti-fur movement has been growing for years and moved beyond individual brands ditching the cruelly begotten material, with the British Fashion Council's decision to ban animal fur from every fashion show during London Fashion Week since 2018.
In 2018, the San Francisco Board of Supervisors ruled to ban all fur sales in the city—a move that took full effect starting in January of 2020—making it the largest city to ever do so. The state of California followed with a fur ban in 2019, making it the first state to ever ban fur. Currently, similar legislation has been proposed in Oregon, Hawaii, Connecticut, and Rhode Island.
For more about Billie Eillish, read:
Billie Eilish's Vogue Interview with Orlando Bloom
Billie Eilish Launches Sustainable Clothing Line with H&M
Billie Eilish Brings Vegan Burgers to LGBTQ+ Youth