On September 16, new documentary Eating Our Way to Extinction will be released for a one-day theatrical premiere nationwide before making its way to multiple digital platforms later this year. Created by London-based brothers Ludo and Otto Brockway (through their production company Broxstar Productions), the new full-length documentary focuses on the vastness and beauty of the Earth—from the Amazon rainforests to the Mongolian deserts—and the devastating environmental and health effects animal agriculture has had on the planet, told by the people who experience the climate crisis on the frontlines, with the aim to inspire viewers to adopt a plant-based lifestyle.
Eating Our Way to Extinction is narrated and executively produced by British actress Kate Winslet and features an impressive roster of celebrities, including motivational speaker Anthony Robbins, famed marine biologist Sylvia Earle, and billionaire Sir Richard Branson. "This is the film future generations will be wishing everyone watched today," Leonardo DiCaprio, Winslet's Titanic co-star, said about Eating Our Way to Extinction.
"Our Earth. Ever in flow and motion. A dynamic symphony of forces all working together," Winslet says in the trailer. "But in recent years, it's beginning to become clear that our world is poorly prepared to cope and time is running out."
Diet change to fight climate change
Time is indeed running out and human activity, including exploiting trillions of land and sea animals for food annually, is "unequivocally" responsible for the climate crisis according to the sixth Intergovernmental Panel on Climate Change (IPCC) report released last month.
The report was published ahead of the COP26 climate summit in November, which will welcome leaders of world nations to discuss their strategies toward mitigating the climate crisis under the Paris Agreement—which the United States rejoined under the Biden administration. Previous climate summits placed little emphasis on the role of animal agriculture in environmental destruction and activists around the world are putting the pressure on leaders to change the narrative at COP26.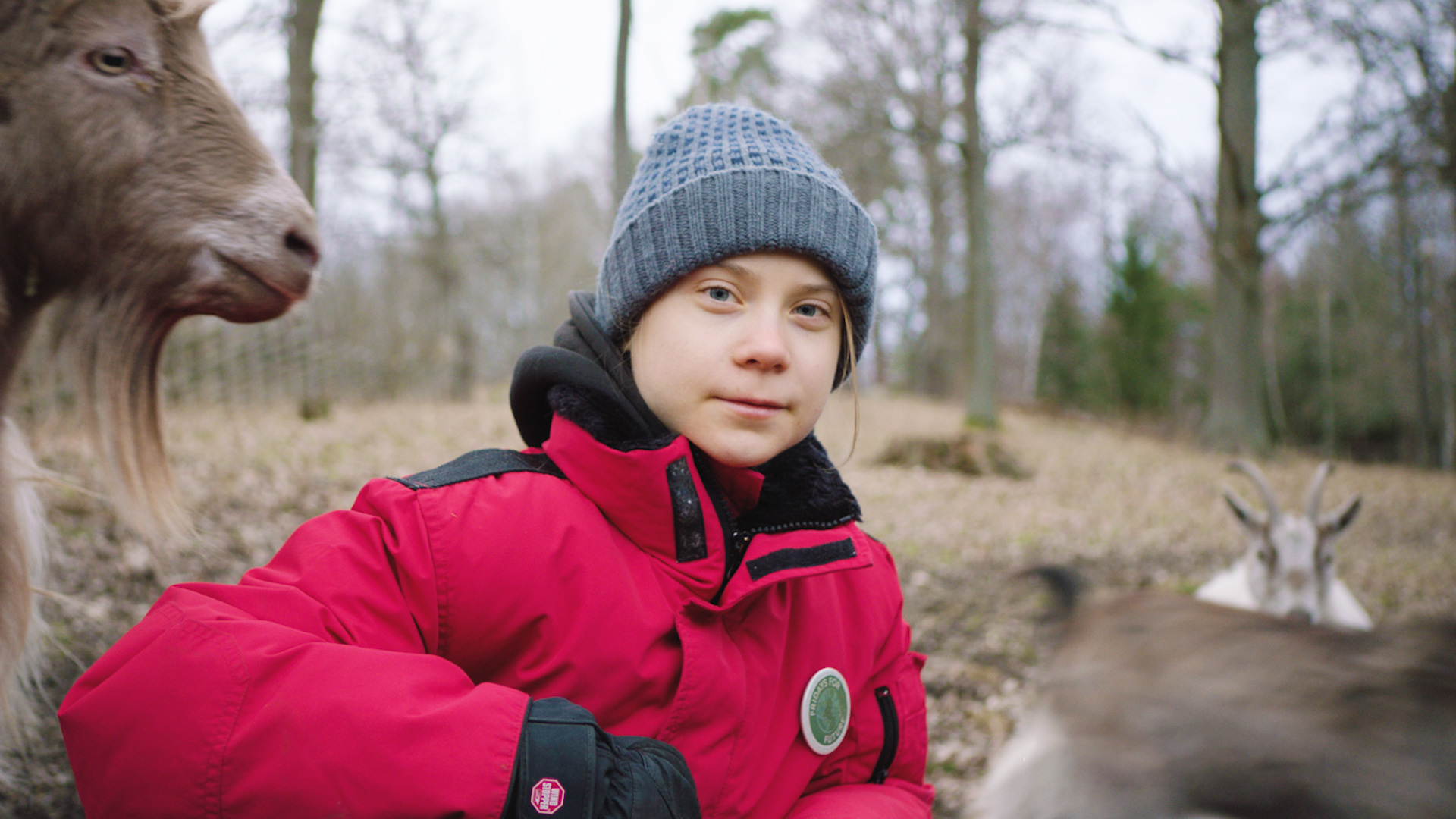 In June, vegan climate activist Greta Thunburg had some choice words for leaders from the G7 (Group of Seven) countries who met ahead of COP26 at the luxury Carbis Bay Hotel in Cornwall, England to discuss global issues, including their collaborative effort to tackle the climate crisis. Hosted by the United Kingdom, leaders from the US, Canada, France, Germany, Italy, and Japan, were treated to meat- and dairy-heavy luxury menus while being entertained by gas-guzzling airshows. During the event, the leaders pledged to implement a "green revolution" by accelerating efforts to reach net-zero carbon emissions by 2050, with a benchmark to slash emissions by 50 percent by 2030 and a commitment to conserve 30 percent of lands and oceans by 2030. The G7 countries also collectively committed to mobilize $100 billion annually through 2025 to help developing countries reach climate targets.
Thunberg pointed out that these were all empty promises as long as the G7 leaders continued business as usual. "The climate and ecological crisis is rapidly escalating. G7 pours fantasy amounts into fossil fuels as CO2 emissions are forecast for the 2nd biggest annual rise ever," she said. "But the G7 leaders really seem to be having a good time presenting their empty climate commitments and repeating old unfulfilled promises. Of course this calls for a steak-and-lobster BBQ celebration while jet planes perform aerobatics in the sky above the G7 resort."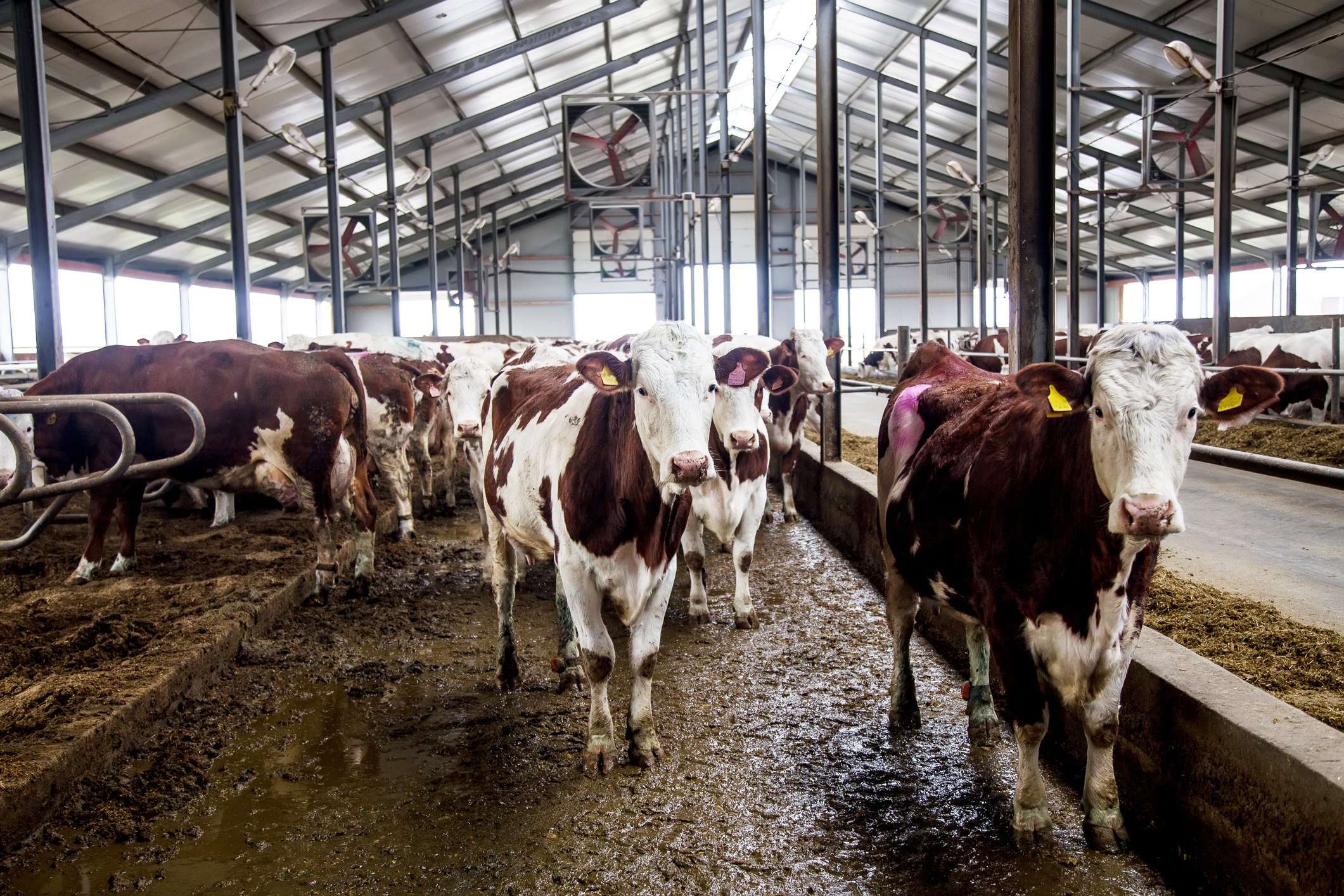 Climate talks must include animal agriculture
Thunberg's sentiment about world leaders continuing to indulge in steak and lobster dinners while making climate commitments is shared by activists around the world, who are fighting to include animal agriculture in all climate discussions. Earlier this week, activists held town halls in 100 locations, including Toronto, Los Angeles, Mexico City, Mumbai, Seoul, Manchester, Amsterdam, and Rome to call upon leaders to include the "Plant Based Treaty" (PBT)—which draws attention to the environmental effects of meat, dairy, and egg farming—in climate negotiations.
The PBT is predicated on three principles: relinquish (to stop allocating resources to expand animal agriculture); redirect (to actively transition from animal- to plant-based agriculture); and restore (a push for the restoration of ecosystems destroyed by animal agriculture). The goal here is to get 10 million individuals, 10,000 organizations, 10,000 businesses, and 50 cities to endorse the PBT by 2023, ahead of the Global Stocktake of the Paris Agreement.
The PBT has already gained endorsements from influential individuals, including musical artist Moby, vegan activist Anita Kranjc, and Dr. Danny Harvey—lead author of the fourth and fifth IPCC reports. "I endorse the Plant Based Treaty because it addresses the single largest sources of greenhouse gas emissions in a two-pronged manner that parallels exactly what needs to be done with regards to fossil fuel emissions: freezing further development, and unwinding existing intensive industrial systems that produce cheap meat and dairy at the expense of enormous animal suffering," Harvey said.