Fast-food chain KFC is working to perfect plant-based fried chicken, according to the chain's US President, Kevin Hochman. Founded in 1952 in Salt Lake City, UT, the chain is famous for its animal-derived fried chicken and plans to add the meatless option to its menus "soon" in an effort to meet the growing demand for plant-based options. Hochman said KFC wants to perfect vegan fried chicken pieces before rolling it out to stores.
"What we're trying to replicate is a tenderloin where you actually have the muscle fibers. The texture is a bit more pleasing than what we'd call a 'chewed-and-glued.' It's a different technology," Hochman told business magazine Fortune. "Our plan is to try to replicate that Kentucky Fried Chicken as close as we can, obviously without using the animal. A lot of that is about how the chicken cuts and tears and the mouthfeel. The gold standard is the chicken tenderloin or chicken strip."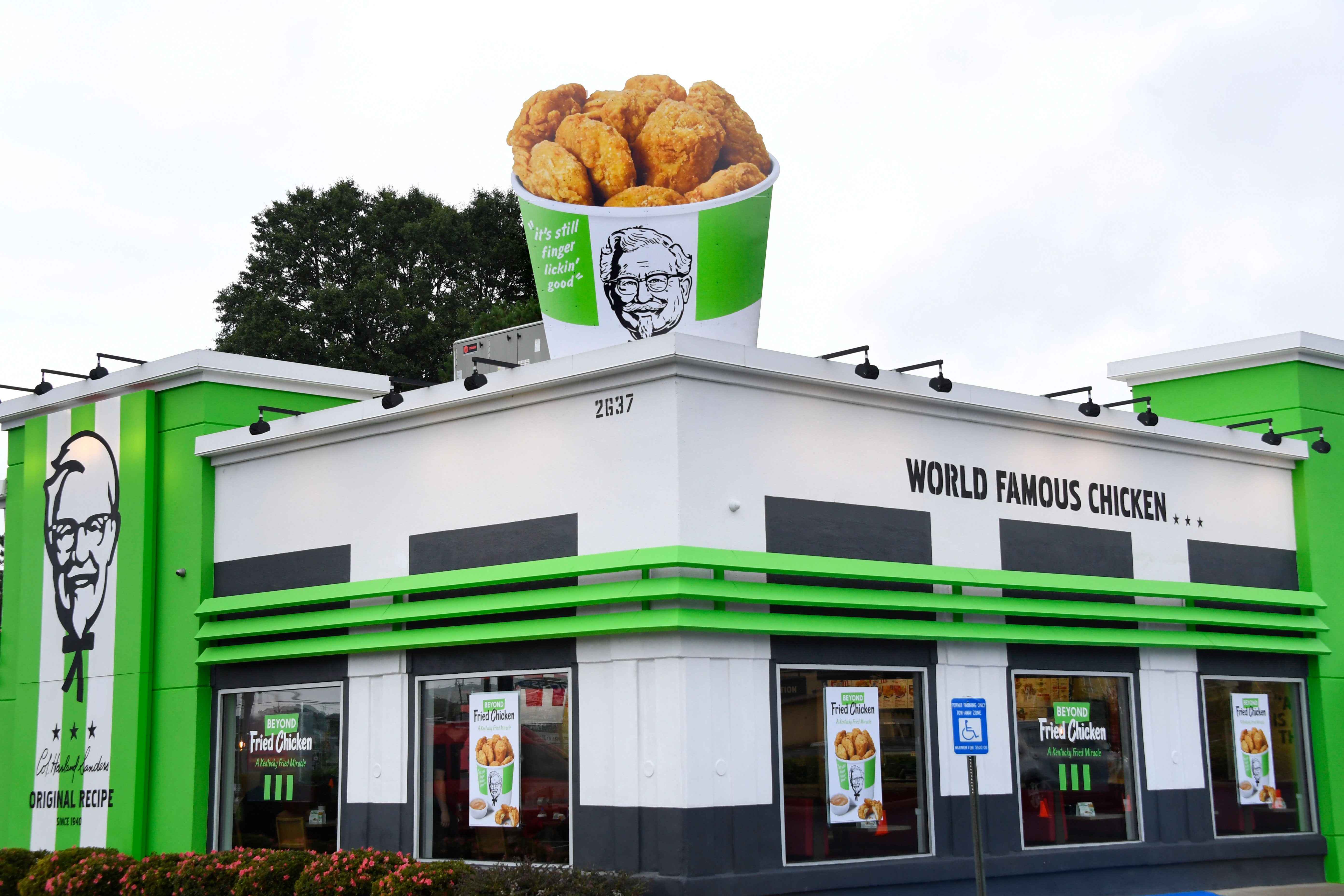 KFC tests the vegan fried chicken
So far in the US, KFC has only tested plant-based chicken made by vegan brand Beyond Meat at select locations. In 2019, the chain offered Beyond Fried Chicken at one restaurant in Atlanta, GA—which sold out in five hours. The limited-time offering was available in two styles: as nuggets served with a choice of dipping sauce, and as boneless wings tossed in non-vegan Nashville Hot, Buffalo, or Honey BBQ sauces. Because of its success, KFC expanded the offering to nearly 70 locations in Charlotte, NC, Nashville, TN, and surrounding areas followed by 50 Southern California locations for a limited time last year. The chain has not yet expanded this option nationwide.
Outside the US, the chain tested Plant-Based Fried Chicken in Canada at one restaurant in Mississauga, ON for one day in November 2019. The option featured chicken made by vegan meat brand Lightlife in two ways: Plant-Based Fried Chicken Sandwich and Popcorn Chicken. Similar to the US test, the vegan chicken sold out within six hours and had people waiting in line for more than an hour to try the new menu items. Unlike in the US, the Canadian test resulted in KFC adding the Plant-Based Fried Chicken Sandwich to its permanent menu across Canada.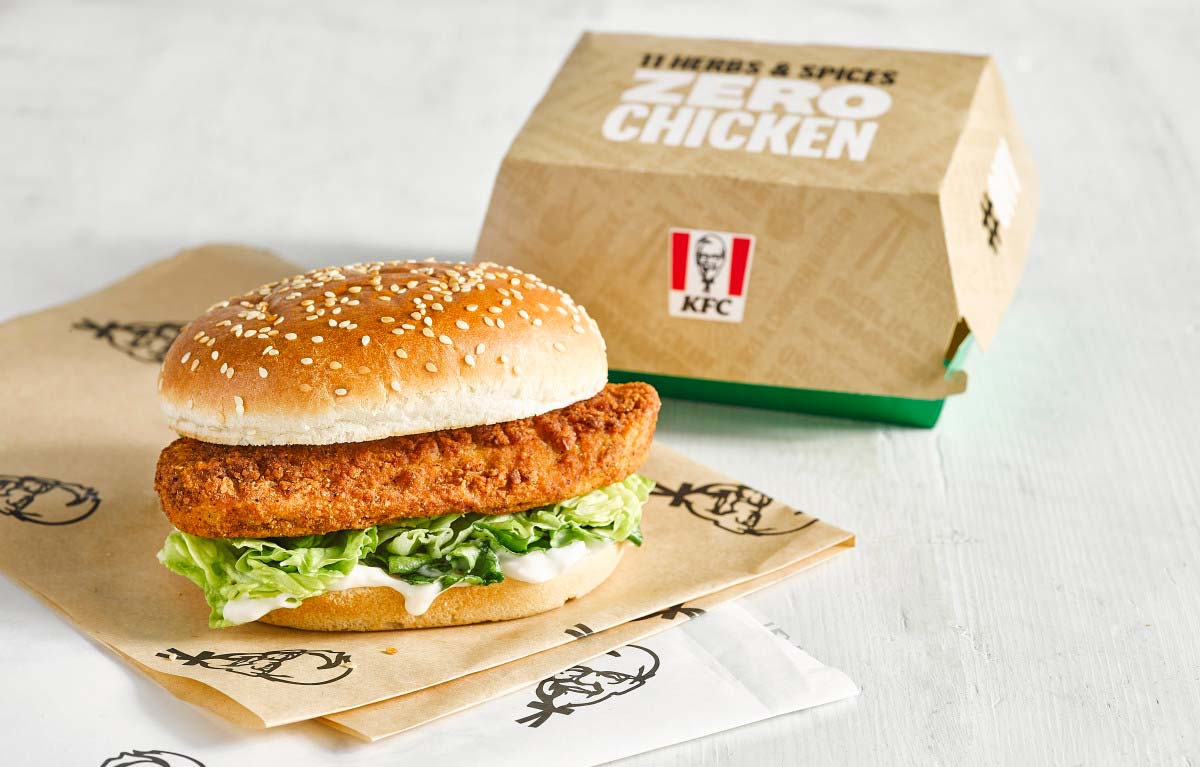 KFC's vegan options go global
The multinational chain has also rolled out meatless chicken options in other countries. In 2019, a vegan chicken sandwich—then called "Imposter Burger"—was tested at 20 London, Midlands, and Bristol locations in the United Kingdom, where it pulled in 500 percent more sales than any other new product launch at KFC UK. The name of the sandwich changed to "Zero Chicken Burger," and it was rolled out to all 900 KFC locations in the UK at the onset of 2020. The Zero Chicken Burger has since expanded to KFC locations in other markets, including Malaysia and Singapore, which both added the meatless option this year.
KFC has explored several vegan chicken options across Asia. In 2020, KFC outlets in China tested a number of plant-based options, including vegan chicken nuggets made by international agribusiness Cargill. In Hong Kong, KFC partnered with local social enterprise Green Monday in the summer of 2020 to launch its New Era menu featuring nuggets made by United States-based vegan brand Alpha Foods and a burger with a patty made by Canadian vegan brand Gardein.
Back in the US, Hochman says vegan fried chicken will be coming "soon" because he knows that more and more consumers are going plant-based. "Younger people tend to be the ones that want to eat more plant-based," Hochman said. "We envision this trend to continue to grow. We're pretty bullish on that. We don't think that plant-based is a fad, we think that's something that's going to continue to grow over time."