Dairy-identical vegan gelato and baked goods are coming to the food service sector thanks to a partnership announced this week between food technology startup Perfect Day and Villa Dolce, an Italian family-owned artisanal gelato and sorbetto supplier. The partnership will result in seven different vegan gelato flavors: Sea Salt Vanilla & Honeycomb, Caramel Cold Brew, Chocolate all'Arancia, Strawberry After Dark, Burnt Caramel Praline, Pistachio Latte, and Tahitian Vanilla Bean. Villa Dolce and Perfect Day also created four decadent, animal-free desserts: Cookie Dough, Pistachio Cake, Southern Brown Butter Cake, and Lava Cake.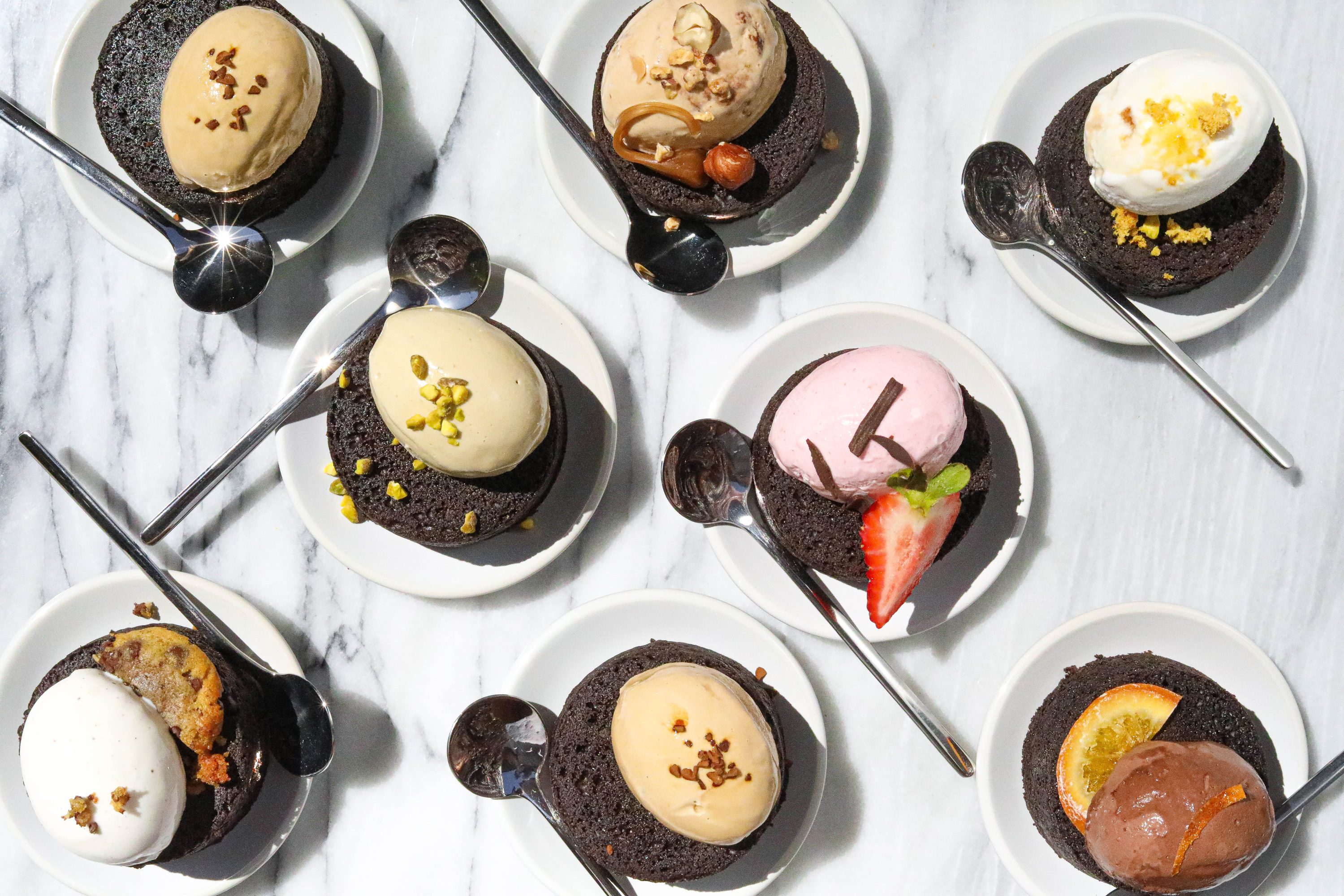 "We're thrilled to be able to offer our food service partners an option that can meet their need for sustainable, animal-free products, without compromising the taste and texture we are known for," Villa Dolce CEO Monte Marcaccini said in a statement. "We've been looking for a solution that lives up the Villa Dolce name, and we've found it through Perfect Day."
The vegan gelato and baked goods will be available to 2,000 food service providers through Dot Foods, the largest food redistributor in North America. Villa Dolce services many of the country's top restaurants, casinos, hotels, and universities. Students at Arizona State University and UCLA; vacationers at Ocean Properties in Florida and New England; and visitors to the Talking Stick Resort in Scottsdale, AZ, and Resorts Casino in Atlantic City will be among the first to sample these innovative products.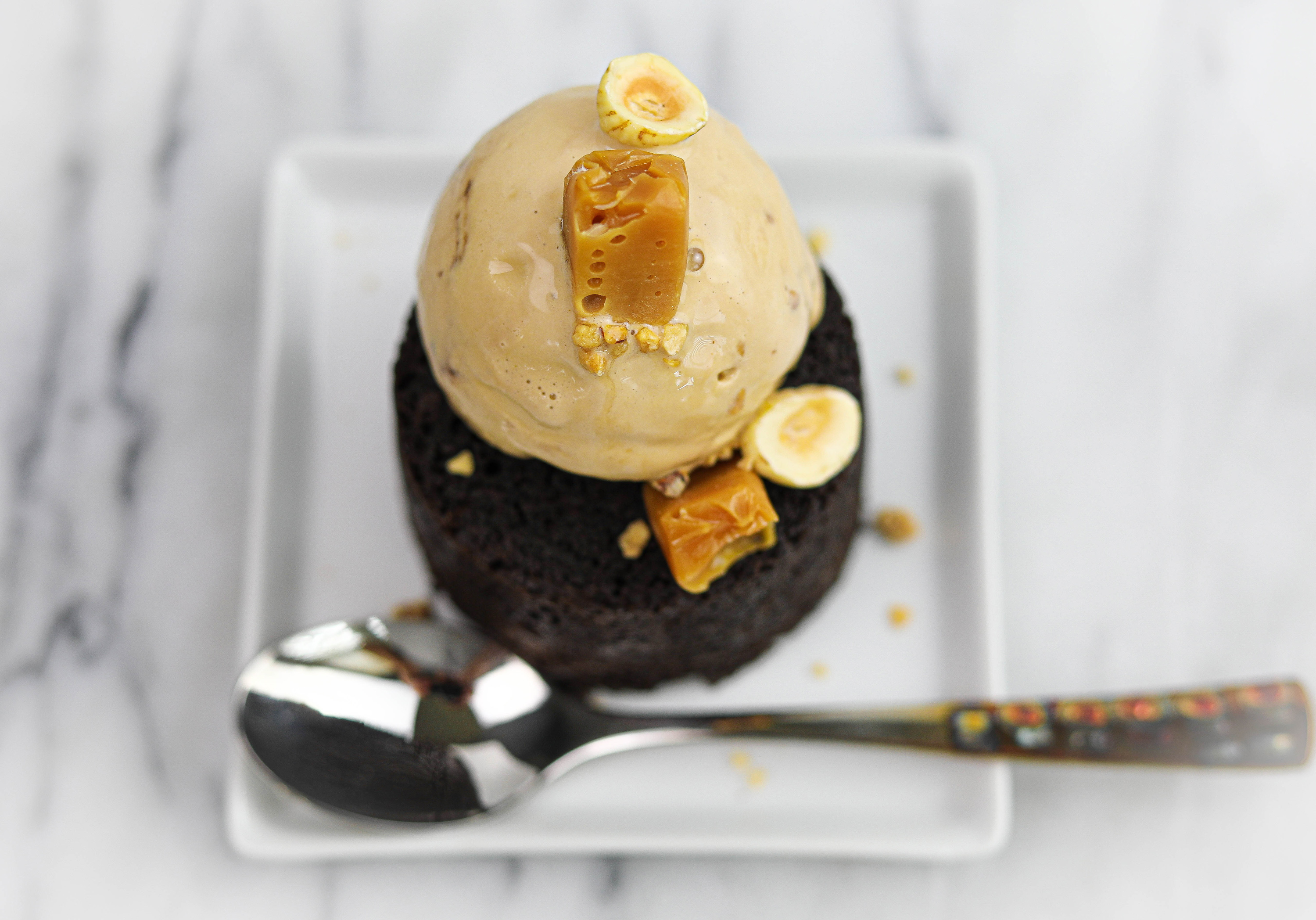 Making dairy-identical vegan gelato and cakes
Perfect Day's process to create animal-free whey starts by inserting a cow's DNA sequence as a blueprint into yeast-based microflora—tiny living organisms used to make everyday items such as vitamins and probiotics. The flora then takes the place of a cow and undergoes an acellular (without animal cells) fermentation process producing an abundance of proteins that can be used as a base for "flora-based" products that are indistinguishable from dairy foods.
Compared to ice cream, gelato features a lower fat and lower air content and relies on milk proteins for its dense texture. While it is possible to make vegan gelato from plant sources such as almond and coconut, Perfect Day's flora base makes for gelato that is indistinguishable from its dairy-based counterpart. When it comes to Villa Dolce's bakery items, Perfect Day's animal-free whey negates the need to add any animal products such as milk or eggs to its dessert mixes, making for a shelf-stable product food service partners can easily bake up into a vegan dessert.
"We're thrilled to partner with Villa Dolce to create kinder, greener gelato and bakery products," Perfect Day Global Head of Commercial Ravi Jhala said in a statement. "With Villa Dolce's broad reach to customers across the country, and their premium products, this collaboration is ideal for our first foray into the food service space."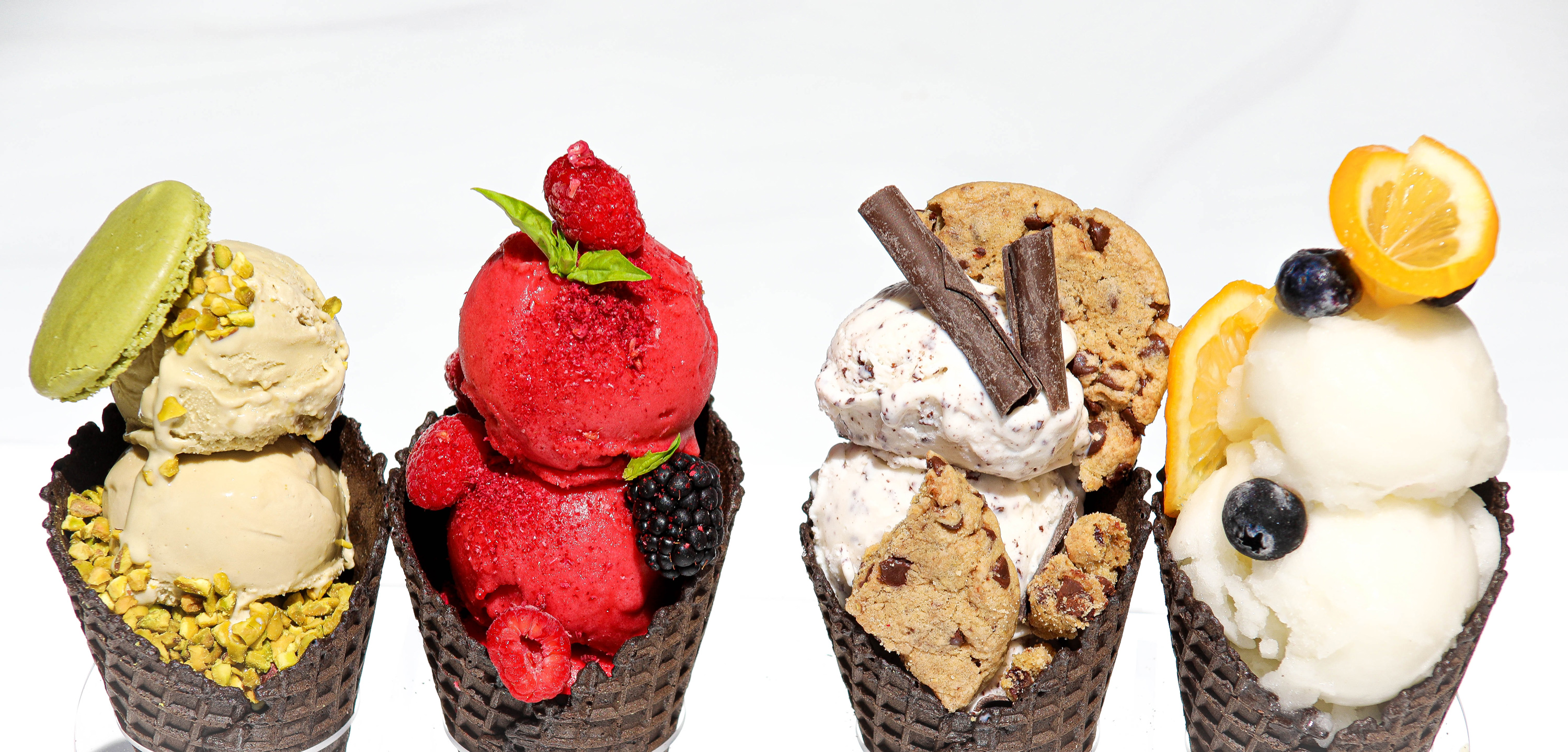 Perfect Day takes on dairy
Founded in 2014 by Ryan Pandya and Perumal Gandhi, Perfect Day's mission is to create a kinder and greener world. Armed with $300 million in new funding and actor Leonardo DiCaprio on its advisory board, Perfect Day is first setting its sights on replacing all dairy with its animal-free whey that can be used to make anything from ice cream to cheese. While its partnership with Villa Dolce is its first entry into the food service sector, Perfect Day's innovation has been available to the public in ice cream form for a few years.
In 2019, Perfect Day launched a 1,000-pint limited batch of vegan ice cream to show that its flora base is made for dairy-identical frozen treats. Despite their hefty $20+ per pint price tag, the pints sold out in less than 24 hours. While the company created these ice cream pints to show what its base could do, Perfect Day pivoted to a business-to-business approach to make a greater impact.
In May 2020, Perfect Day landed its first commercial business partner, artisan ice cream chain Smitten Ice Cream. Using Perfect Day's flora base, the shop created a line of vegan Smitten N'Ice Cream in flavors such as Brown Sugar Chocolate, Fresh Strawberry, Coconut Pecan, and Root Beer Float.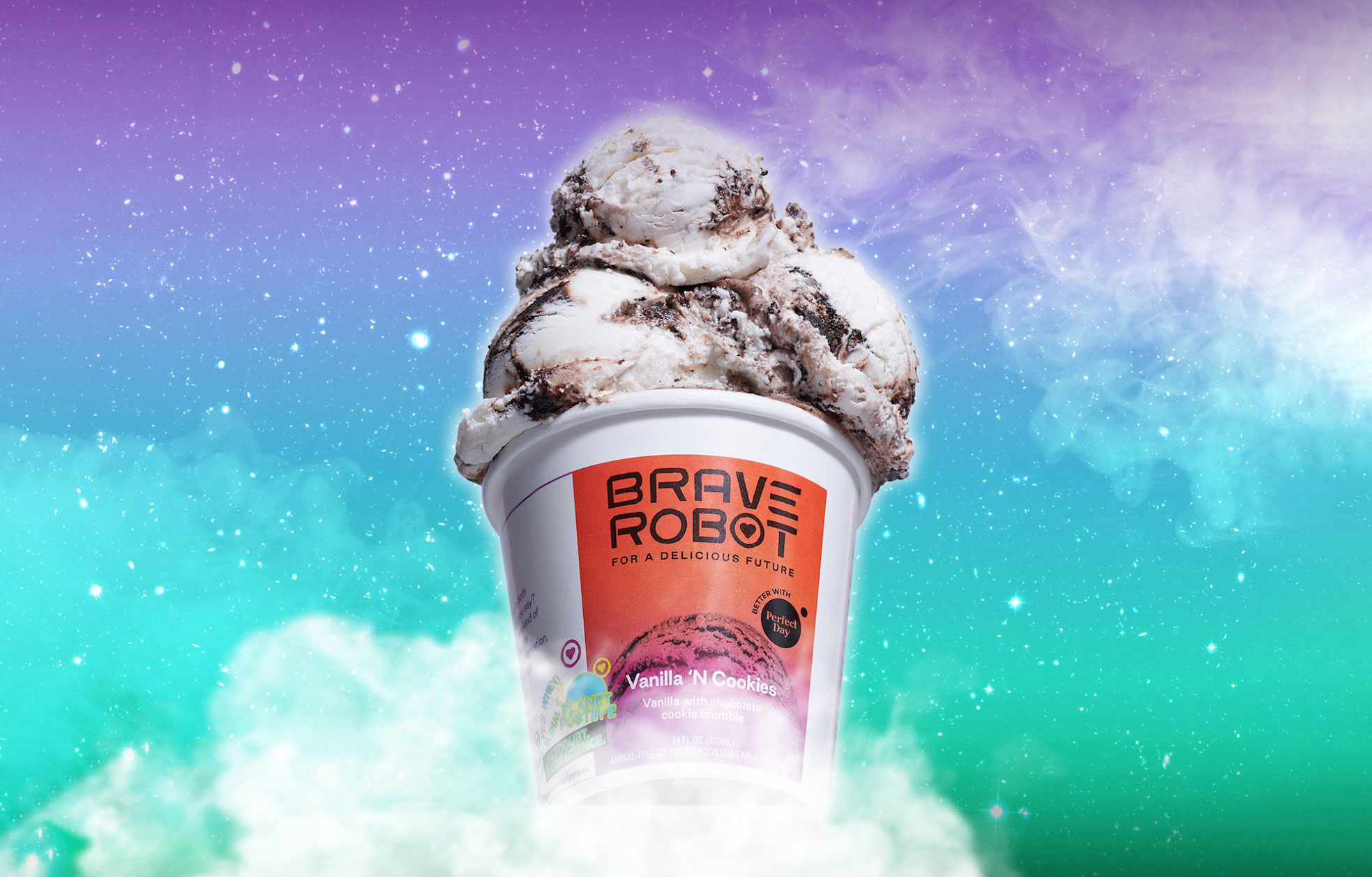 The company's animal-free whey is also the key ingredient in ice creams made by Brave Robot, the first product line from The Urgent Company, a sustainably focused consumer food company founded by Perfect Day and longtime dairy product developer Paul Kollesoff. The brand's vegan ice cream pints made a limited retail debut last year in the San Francisco Bay Area in decadent flavors such as Buttery Pecan, Blueberry Pie, Raspberry White Truffle, Vanilla 'N Cookies, and PB 'N Fudge. On April 22, 2021 (Earth Day), Brave Robot expanded its retail distribution to 5,000 retailers nationwide.
While Perfect Day's animal-free whey makes for vegan products that are identical to dairy, its environmental footprint is a big improvement. Perfect Day's flora base reduces blue water consumption by up to 99 percent, greenhouse gas emissions by up to 97 percent, and non-renewable energy use by up to 60 percent, compared to conventional dairy production methods. With Villa Dolce secured, the company aims to quickly expand its network of food brands and foodservice partners to make cruel and inefficient animal-derived dairy a thing of the past.