Black woman-owned vegan skincare brand JACQ'S recently launched at Target as part of the retailer's commitment to spend $2 billion with Black-owned businesses by 2025. Known for its vegan, cruelty-free products, the brand is one of the latest to earn the retailer's Target Clean certification. JACQ'S Target launch kicked off with three new products available exclusively on Target.com for six months: Probiotic Face Mask ($16.99), a hydrating gel mask designed for dry, acne-prone skin; Restorative Face Serum ($19.99), a creamy serum that delivers extra hydration while improving skin texture and boosting collagen production; and Beta-Acid Blemish Treatment ($14.99), a targeted spot treatment to help fight breakouts. Longtime customer favorites such as JACQ'S Healing Face Cleanser ($20.49), Revitalizing Face Toner ($20.49), and Nourishing Facial Moisturizer ($23.99) are also available for purchase online.
The sustainably packaged line brings skincare solutions designed with Black, Indigenous, and women of color in mind to the big box retailer. Co-founded in 2013 by Barbara Jacques, the clean beauty brand is formulated without parabens, phthalates, sulfates, or synthetic dyes and fragrances. "I've always been a MAC girl. I love Estée Lauder and used Clinique all the time, and it started to dawn on me that a lot of the products I was using weren't as clean as I wanted them to be," Jacques told Beauty Independent.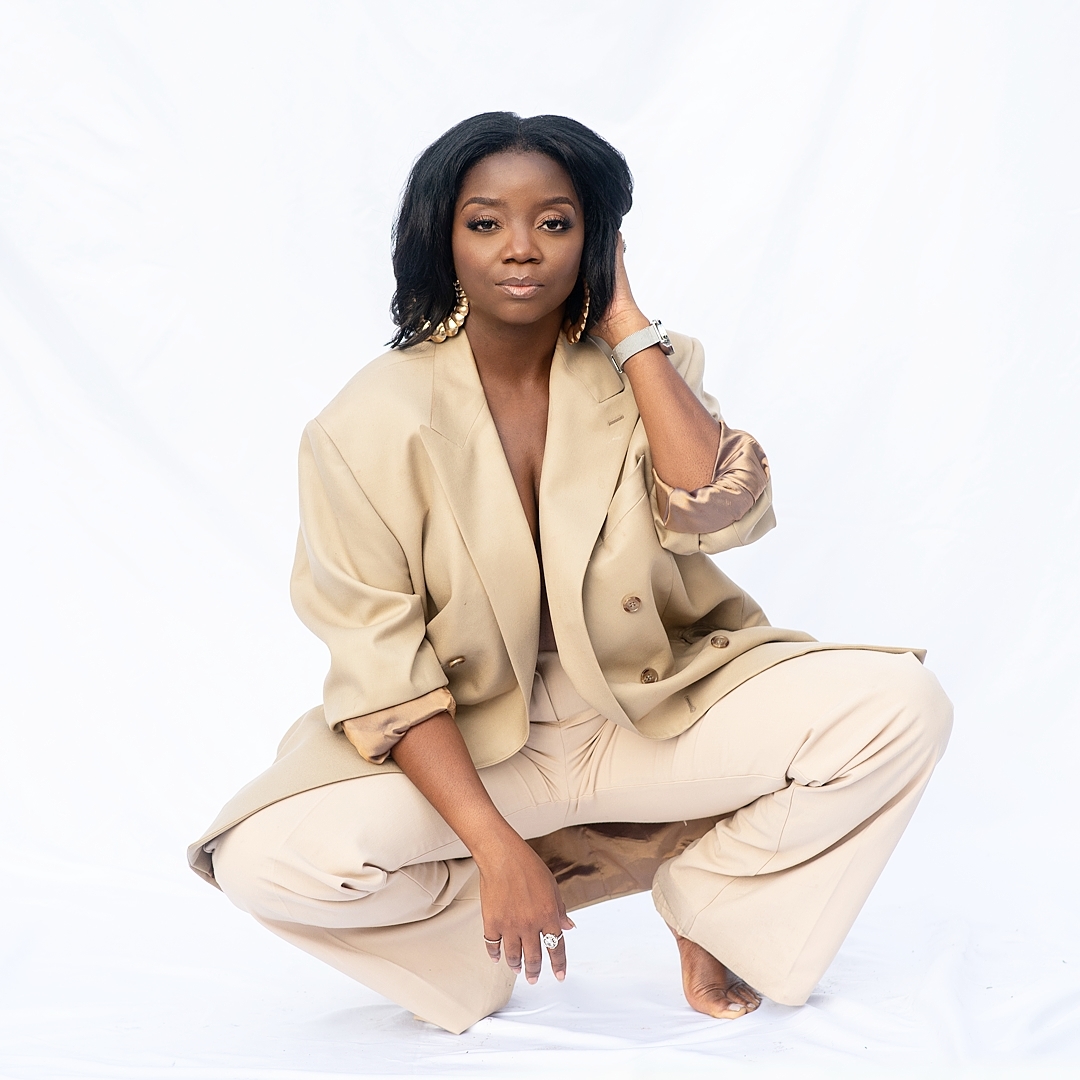 JACQ'S owner Barbara Jacques by L. Borne Photography
The beauty entrepreneur began researching toxins and clean ingredients in 2010, after learning she was pregnant just shortly after being diagnosed with an ovarian tumor. Jacques began formulating non-toxic solutions to better tackle the new challenges her changing body now faced. Today, JACQ'S is still hand formulated in Miami, FL with ingredients sourced locally. The US-based brand adheres to the European Union's strict cosmetic standards which ban the use of nearly 1,300 common toxins.
Target commits to Black-owned businesses
Earlier this year, Target announced its commitment to spend over $2 billion with Black-owned brands over the next four years to increase its product offerings while empowering Black communities. "We have a rich history of working with diverse businesses, but there's more we can do to spark change across the retail industry, support the Black community, and ensure Black guests feel welcomed and represented when they shop at Target," said Target Executive Vice President and Chief Growth Officer, Christina Hennington.
The big box retailer also introduced its Forward Founders program as part of its $2 billion commitment. Designed to work with Black entrepreneurs early in their startup journey, the program will help business owners navigate product ideation, development, and scaling for mass retail through educational workshops and access to industry experts.
"Not only does [our Target launch] significantly increase eyes on our brand and increase distribution, a lot of consumers are interested in buying Black-owned products in retail stores," said JACQ'S in a statement. "This is a great opportunity for them to find products formulated specifically for them."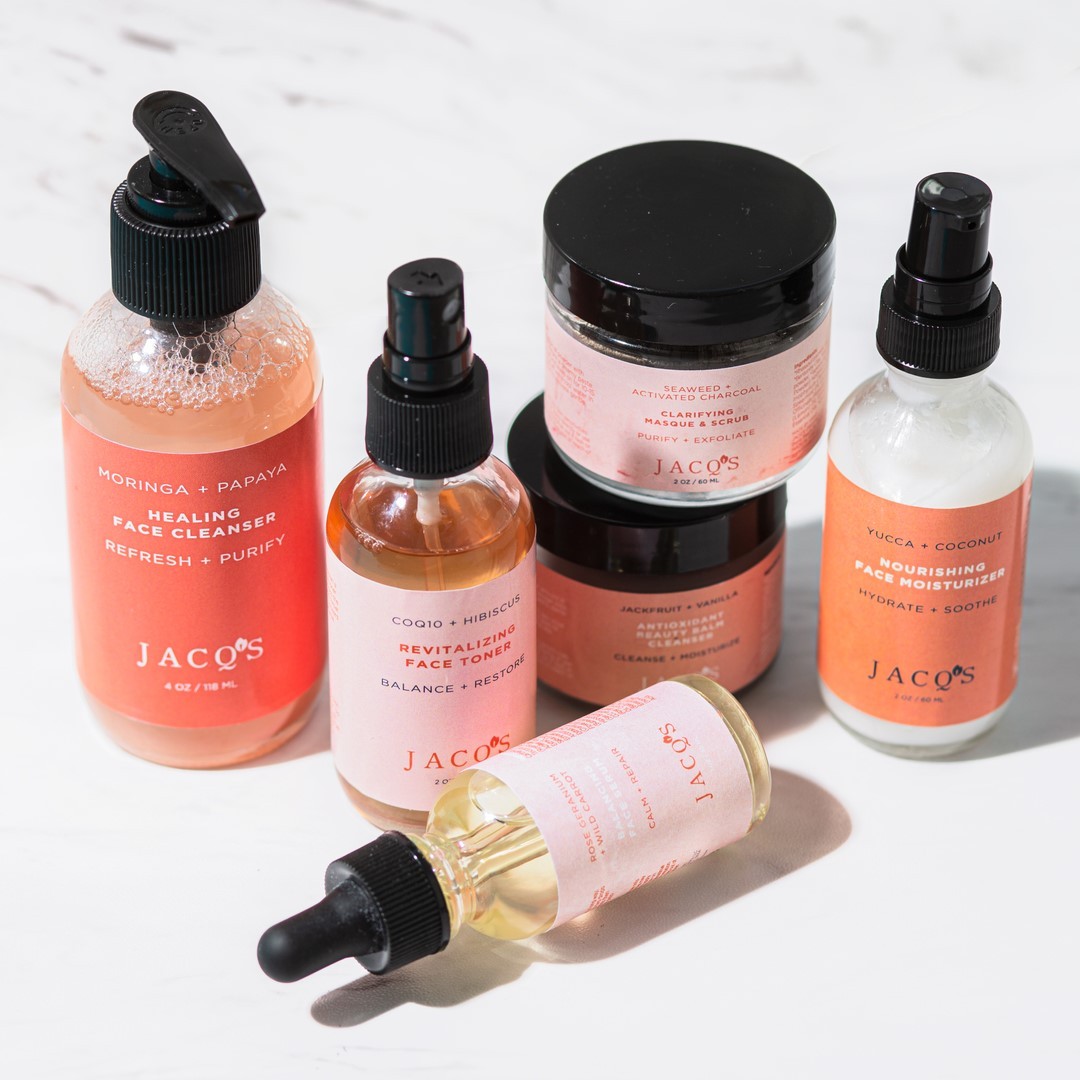 JACQ'S
What is clean beauty?
While the United States Food and Drug Administration bans or severely restricts the use of 11 ingredients in cosmetics, the government agency does not regulate how brands can use terms such as "clean beauty." Beauty experts at Harper's Bazaar define clean beauty as cosmetics that have taken human and environmental health into consideration during formulation and production. Such products use a nontoxic base with added plant-based ingredients to yield active results.
Similarly, "nontoxic" is another unregulated term in the realm of beauty. Clean beauty products labeled nontoxic confirm that ingredients used have not been proven to cause detrimental health effects at any dose. Despite the prevalence of plant-based, nontoxic ingredients in clean beauty products, clean does not always equate to vegan and consumers should read product labels.