The rising popularity of veganism and the country's growing Spanish-speaking population are two notable trends in the US cultural landscape. But how do these factions intertwine? Statistics show that diet-related health issues are common within the Latinx populace, and a shift toward plant-based eating may benefit the community greatly. With mainstream Latinx media outlets promoting veganism's health boosts and celebrities such as Penelope Cruz and Ricky Martin touting their meat-free diets, it's increasingly clear that the movement is well on its way. We interviewed Carolyn Scott-Hamilton—a bonafide traveler, holistic nutritionist, and bilingual foodie writer of Colombian descent—about the vegan-Latinx connection, her favorite dishes, and how plant-based diets can help curtail health issues within the Spanish-speaking community.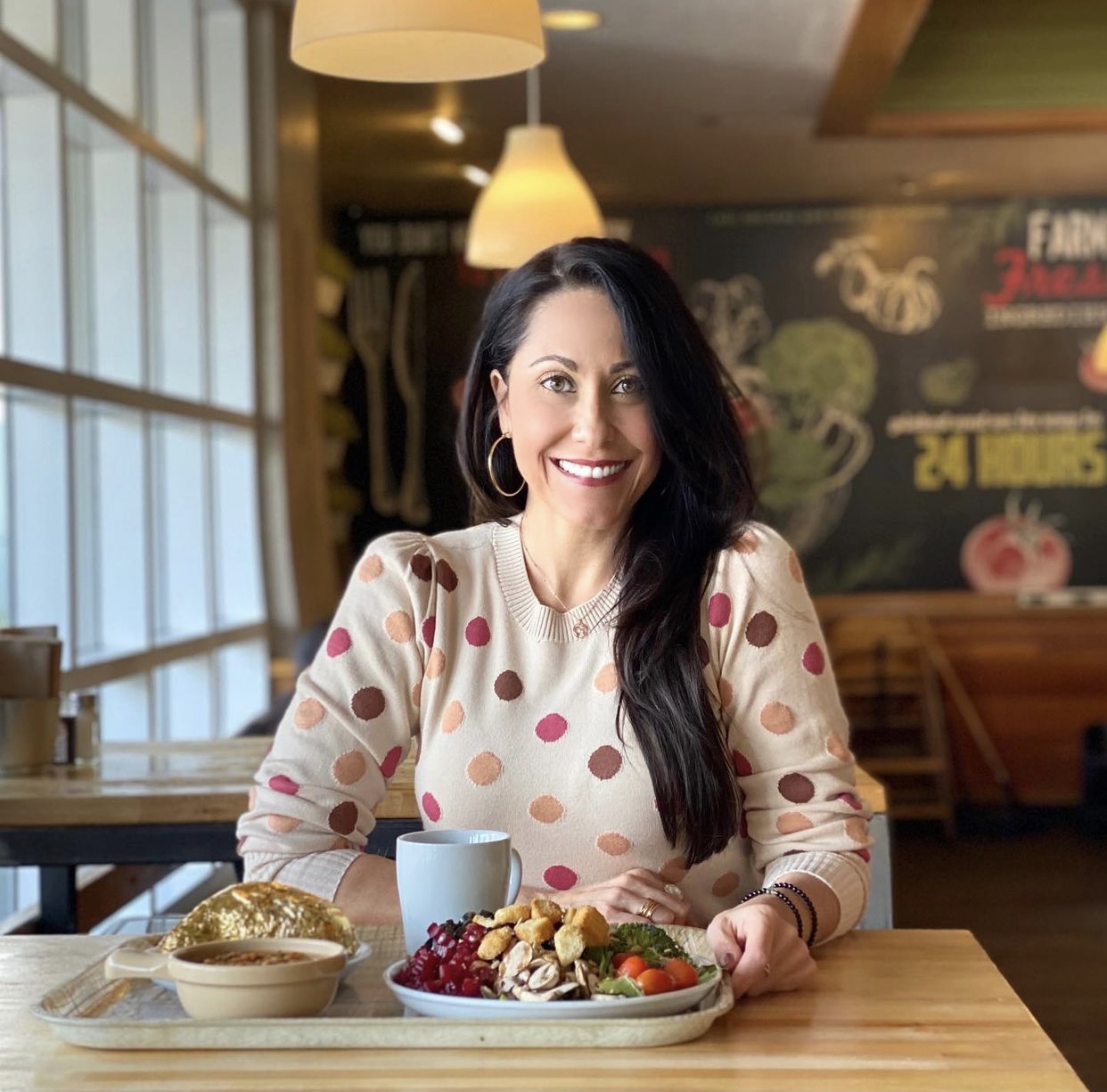 @healthyvoyager/Instagram
VegNews: Why do you think veganism is gaining popularity in the Latinx community?
Carolyn Scott-Hamilton: During my 15 years of veganism, I have seen a huge shift, especially in South and Central America. Many of the countries there are based on farming and agriculture, already subsisting on local grains, legumes, fruits, and vegetables, which makes it easy to move toward a plant-based diet. Furthermore, the vegetarian movement has been able to grow by leaps and bounds because dairy and cheese aren't as prevalent in Latin America as they are in the US. Organic and local food have always been common outside of the major metropolitan areas, and now the big cities are embracing that way of life again. From the açai berry in Brazil to quinoa from Peru, Latin America is even influencing vegan eating up north!
VN: How could the Latinx community benefit from embracing veganism?
CSH: There are so many benefits for the Latinx community to adopt veganism, including improved health, affordability, and increasingly eco-friendly living. From a health perspective, it would help decrease the occurrences of diabetes, heart disease, obesity, and other diet-related conditions that commonly afflict this population. For middle- to low-income Latinx communities, veganism could also help economically—it's much more cost-effective to prepare plant-based dishes using rice, beans, and vegetables than it is to feed one's family using animal products. Additionally, urban gardens would allow people to grow and value fresh organic produce, which are not always widely available in many local Latinx markets.
VN: What progress have you witnessed in the cultural shift toward a plant-based diet? What are some obstacles?
CSH: I've seen more and more Latinx products, such as açai, quinoa, and yucca hit the marketplace from companies based in Latin America. Because these South American countries are embracing their local agricultural treasures, they are also beginning to implement them more in their own cooking and diets as well. The younger generations in Mexico, Colombia, Peru, and other countries, have also played a key role in bolstering the vegan movement. I see more obstacles in US Latin American populations, especially in lower-income areas. Often, they do not have access to the best possible produce and variety of vegan items. Often, if you walk into a Hispanic-area market, you tend to see shelves lined with sodas, processed packaged foods, and meats, alongside a very small produce area.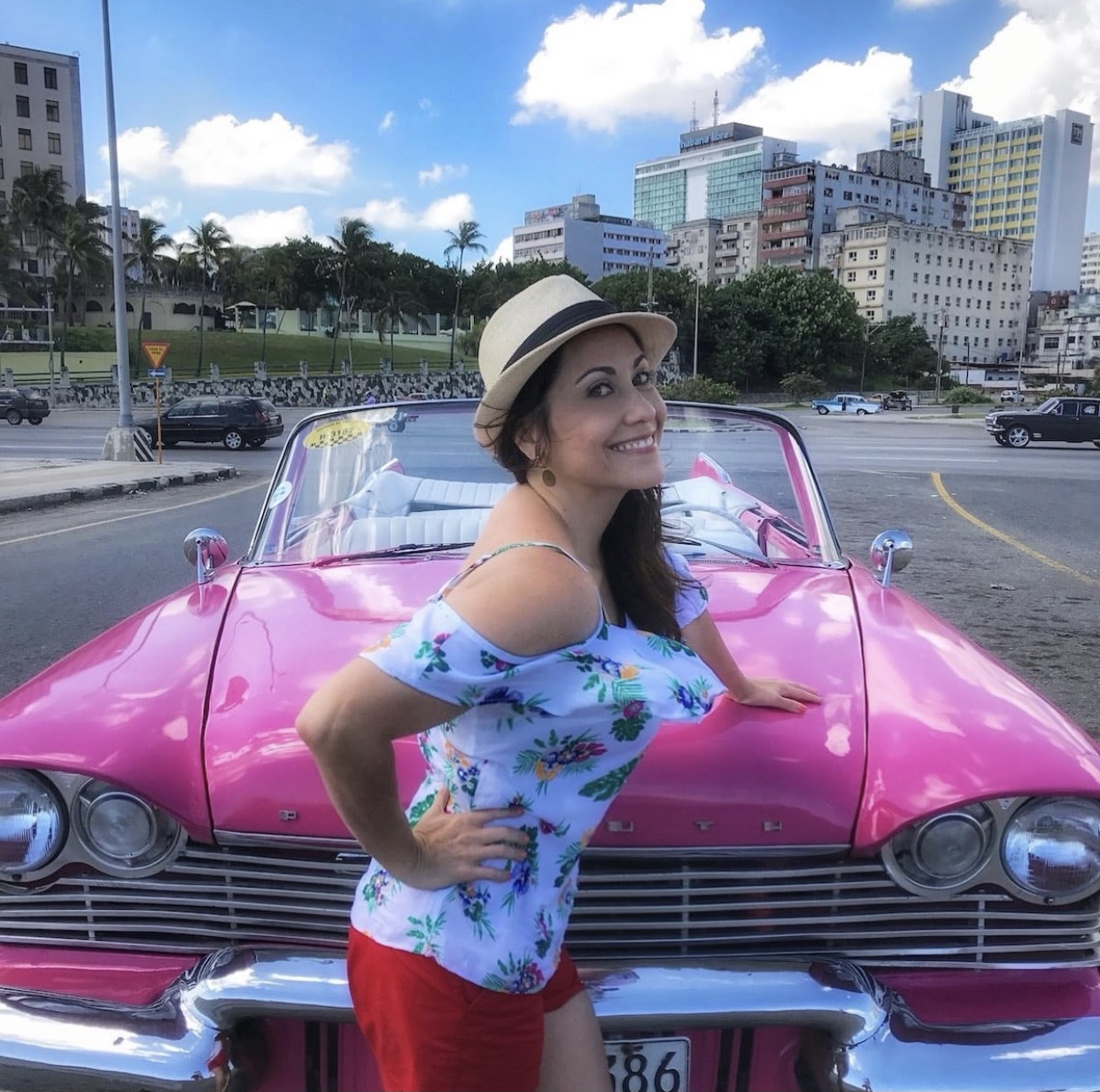 @healthyvoyager/Instagram
VN: How can veganism be effectively promoted in the Latinx community?
CSH: One valuable means of promotion that would help people implement plant-based ingredients into their meals would be building more community gardens and offering nutrition and cooking classes at local community centers. Vegan companies also need to market and make their products more available to the Latino community at affordable prices and accessible areas.
VN: Who are some rising stars in the Latinx community that advocate for a cruelty-free diet?
CSH: Back in the day, we had activist Cesar Chavez. Today, we have people like the beautiful Penelope Cruz, Ricky Martin, and Constance Marie promoting a vegetarian diet. Ellen DeGeneres' private chef—Chef Roberto Martin—cooks vegan food on a fun web show, and Mexican talk show host Marco Antonio Regil also boasts a cruelty-free lifestyle. The list continues to grow every day, and with all the fabulous vegan food and fashion, it's only going to keep moving forward.
VN: What are some of your favorite Latin-inspired dishes? Which ones do you like to veganize?
CSH: Being Colombian and having grown up in Miami, I have veganized all my favorite dishes that I enjoyed as a kid! From my grandmother's empanadas and arepas to a pretty awesome Cuban sandwich, it's easy to enjoy Latin American cuisine the healthy and cruelty-free way. In fact, you can find many vegan Latin American dishes in my cookbook, The Healthy Voyager's Global Kitchen!
For more on vegan Latinx communites and changemakers, read:
This Chef Is Trying to Open a Vegan Bakery and Latinx Social Justice Cafe
35 Latinx Vegan Instagrammers to Follow ASAP
This Restaurant Is Turning Dallas Vegan