Ordering vegan food at a Starbucks in the United States is often a lackluster endeavor limited to just a few snacks and one lunch box. Do you want something from the bakery case? Too bad. Maybe a sandwich? Nope.
Well, for DC area Starbucks fans, this reality is about to change. That's because Starbucks is currently testing a new 18-item menu at three stores, one Reserve location on Michigan Avenue in Washington, DC and two in Virginia. The good news? This menu includes six new vegan food items.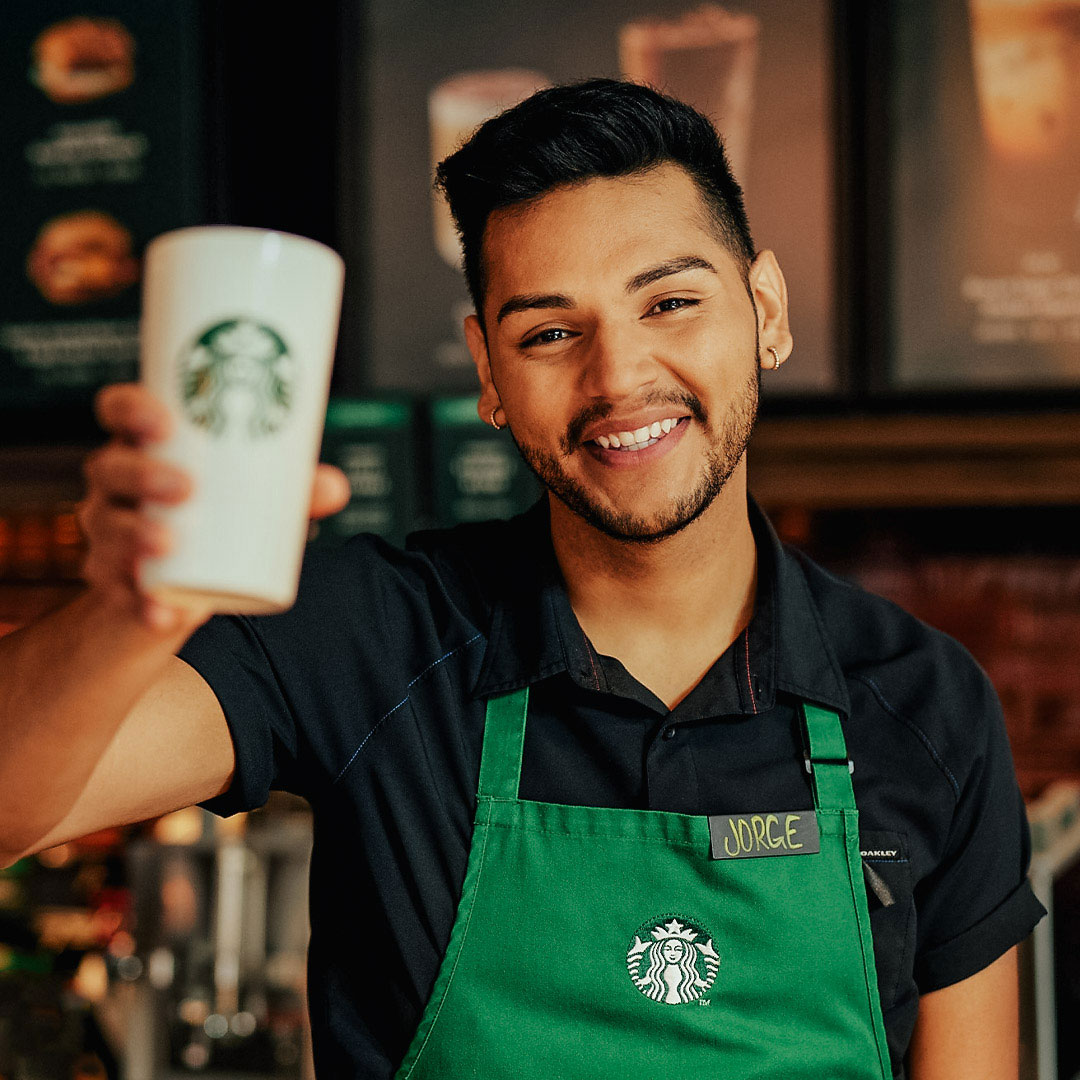 Starbucks
"Starbucks continues to transform the way we drive innovation for the future of the company," a Starbucks spokesperson tells VegNews. "One of the ways we do this is by focusing on elevating the Starbucks Experience through testing and expanding our food menu."
Starbucks' first vegan chicken sandwich and more
On the menu at these three locations for a limited time, customers will find three plant-based bites that are "made possible by JUST Egg and Daring plant chicken."
These items are:
Plant-Based Chicken Sausage and Pepper Sous-Vide Bite (made with a never-before-seen Daring jalapeño chicken sausage and JUST Egg mung bean-based vegan eggs)
Plant-Based Smoky Poblano & Black Bean Sous-Vide Bite (which features a base of high-protein JUST Egg combined with black beans, lime zest, sweet corn kernels, roasted poblano peppers, and smoky chipotle chili)
Plant-Based Chicken Sausage & Pepper Sandwich Mini (the first-ever vegan chicken sandwich on the Starbucks menu in the US which is a sandwich version of the bite on the test menu)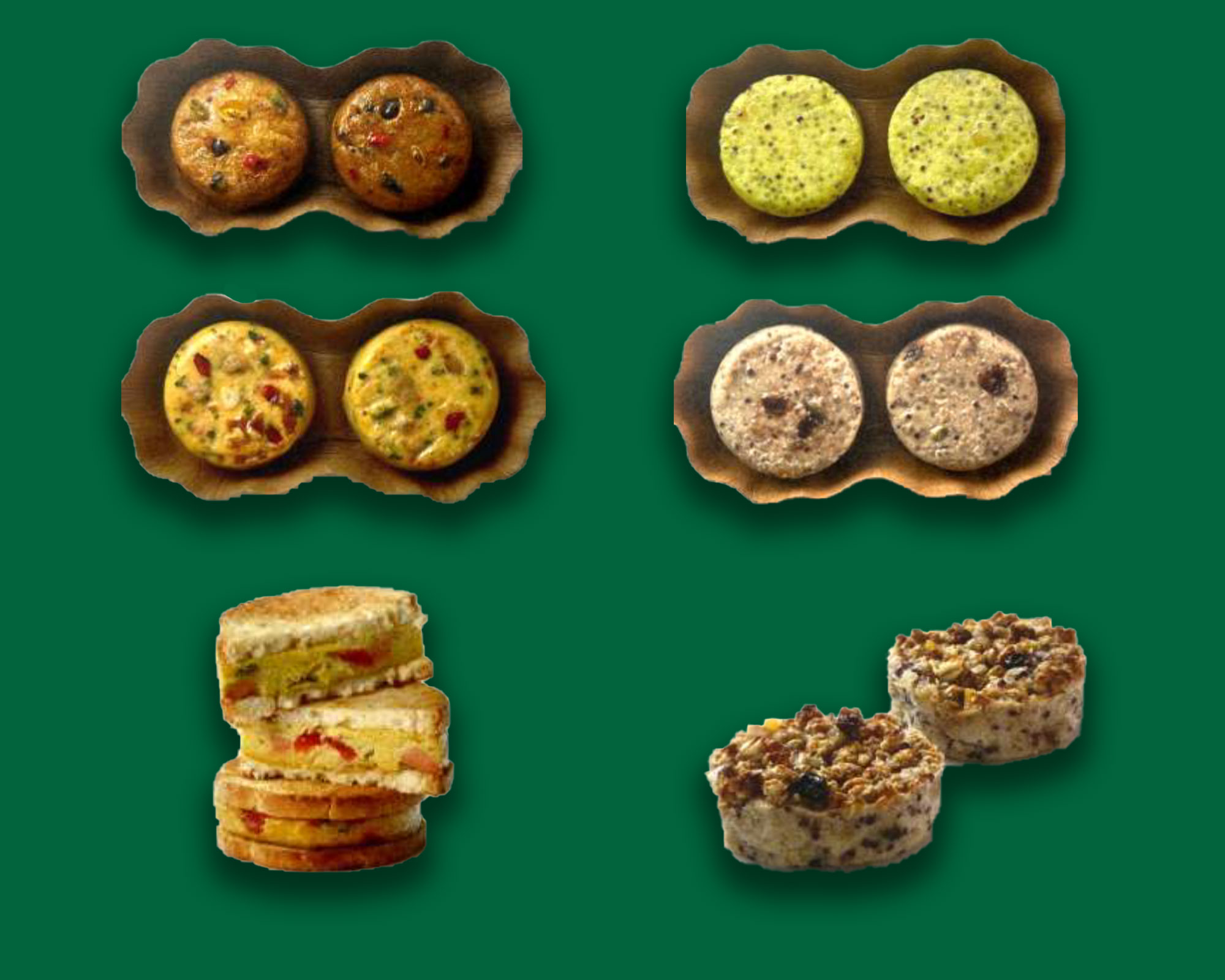 Starbucks
Starbucks is also testing three sweet menu items (all labeled with a "V" to indicate that vegan ingredients are used). These are:
Golden Ginger Coconut Boba Bite (a bite inspired by traditional Taiwanese boba tea complete with tapioca pearls, ginger, and turmeric)
Mocha Coconut Boba Bite (also inspired by boba tea but made with coconut milk and chocolate)
Warm Oatmeal Bite with Granola Crunch (a take on morning oatmeal served in a hand-held bite that is warmed and topped with crunchy granola)
"Testing is a way of life at Starbucks, and we continue to introduce new drinks and food to menus globally while innovating across key platforms like espresso, cold brew, refreshment, food, and more," the spokesperson said.
Daring's vegan chicken is also featured in another menu item, the Plant-Based Chicken Salad on Focaccia, but the sandwich is not vegan due to its use of egg-based mayonnaise.
Vegan food lands at Starbucks US
From desserts to wraps to snacks, Starbucks' selection of vegan food items overseas in places such as Indonesia, Chile, Japan, and the United Kingdom is quite expansive. In China, the coffee chain even has a Shanghai location where oat milk is the default in most beverages and the menu is more than 50-percent plant-based.
In its home market, Starbucks has been sorely lacking in the vegan food department but is working to expand options as part of its sustainability goal of becoming a resource-positive company by 2030.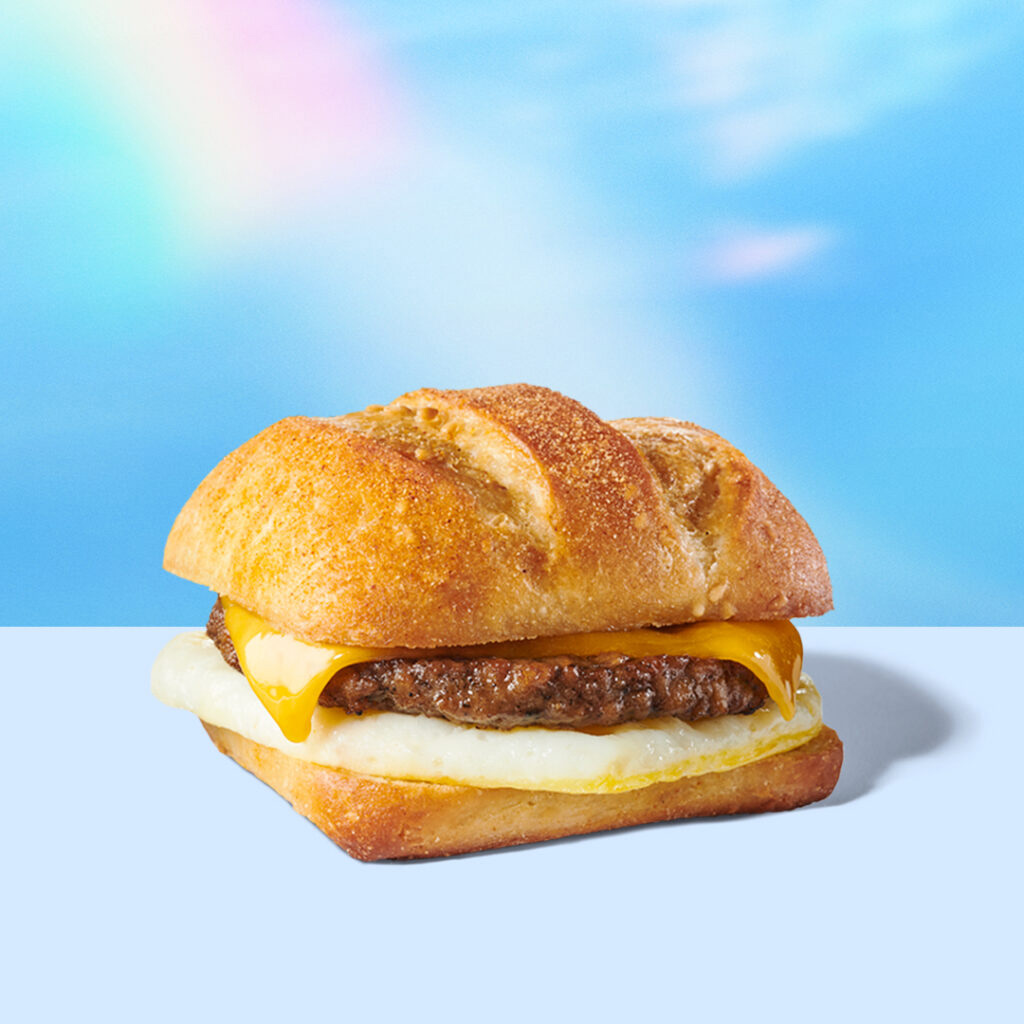 Starbucks
In 2020, Starbucks partnered with Impossible Foods to add its first meatless sandwich (the Impossible Breakfast Sandwich) to its locations nationwide. However, this item is pre-made and cannot be ordered vegan as it contains dairy cheese and animal-derived eggs.
Starbucks did add its first vegan lunch option, the Chickpea Bites & Avocado Protein Box, last year. This packaged meal contains dried fruit and nuts, avocado spread, carrot sticks and snap peas, and chickpea bites.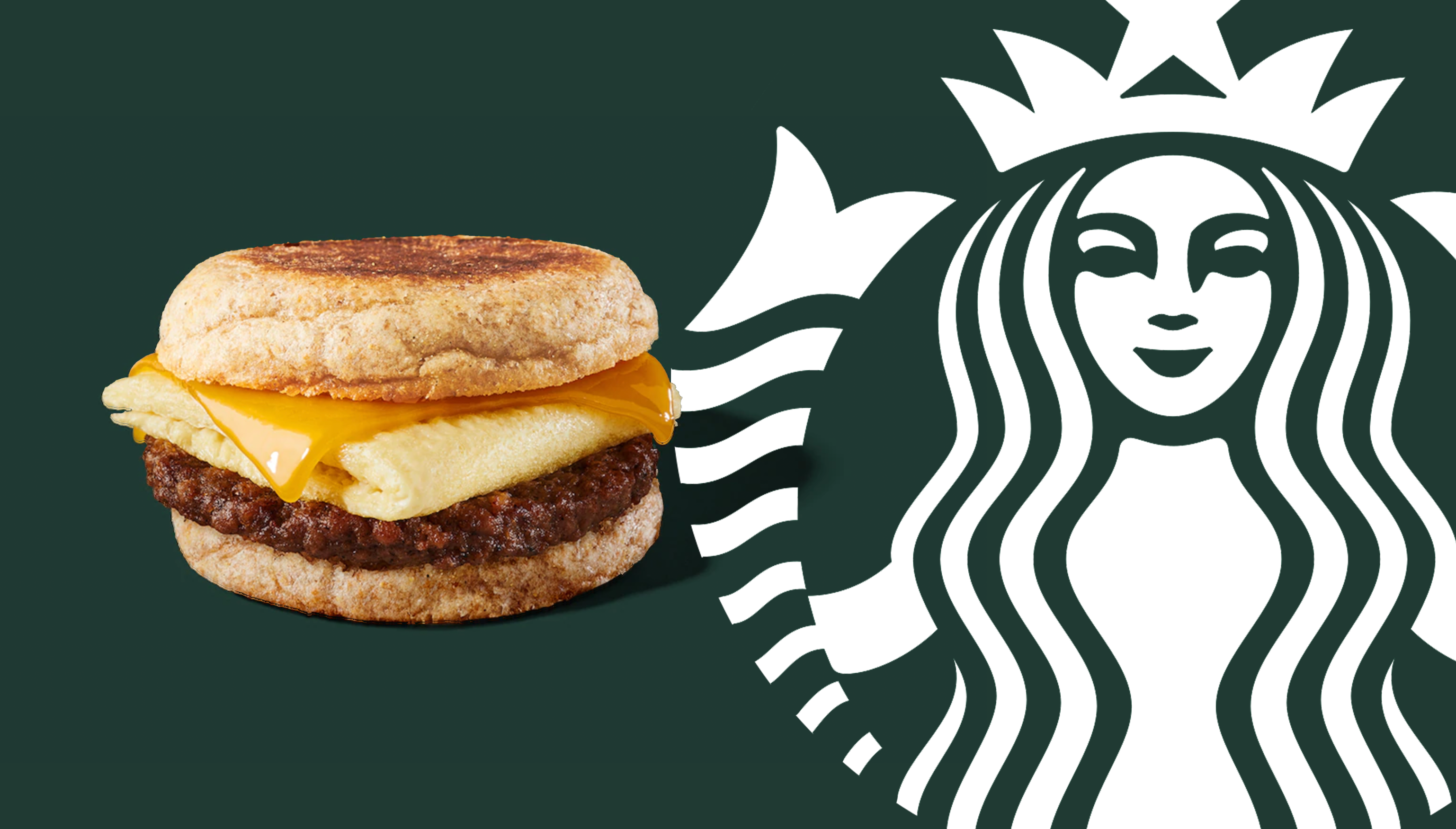 Starbucks
Earlier in 2021, Starbucks tested these chickpea bites alongside the fully vegan Plant Powered Breakfast Sandwich (made with vegan sausage, mung bean-based egg, and dairy-free cheese) at one location in Issaquah, WA. The chain later expanded the test to Dallas area locations but the vegan sandwich has yet to be added to its menu nationwide.
"Expanding Starbucks plant-based menu is one of the ways we are pursuing our goal to reduce our carbon footprint by 50 percent," a spokesperson told VegNews at the time. "Our aim is to provide our customers with a variety of choices as part of their Starbucks experience and we look forward to hearing feedback from our partners, employees, and customers."
Will Starbucks' new vegan food expand nationwide?
Starbucks operates more than 15,000 stores in the US and adding a menu of vegan food options would make plant-based chicken and vegan eggs more accessible to many. So, will its new foray into plant-based foods in the DC metro area result in a national rollout?
"We look forward to learning more, but do not have additional information to share on future availability of these products in our stores, or whether we will expand the test to additional stores or markets," the spokesperson said.
In the meantime, Starbucks fans can have a fully vegan beverage this fall because the coffee giant recently launched its first vegan as-is seasonal fall beverage, the Apple Crisp Oatmilk Macchiato, an apple dessert-inspired drink that Starbucks relaunched this year without dairy.
For the latest vegan news, read: