Dollar sales of plant-based food hit $7.4 billion in 2021, growing by 54 percent since 2018—greatly outpacing total food dollar sales, which only grew two percent in the last three years. This data was released in a new report compiled by nonprofit Good Food Institute (GFI) which also pointed out that when it comes to unit sales, the plant-based food industry experienced a six percent growth since 2018 while total food sales were flat.
In 2021, dollar sales of products in categories such as plant-based milk, meat, and eggs, outpaced sales of the animal products they aim to replace. The largest growth occurred in the plant-based eggs, creamer, and ready-to-drink beverages categories, dollar sales of which grew by 42 percent, 33 percent, and 22 percent, respectively. Meanwhile, dollar sales of animal-derived eggs slowed by four percent, dairy-based creamer remained stagnant, and non-plant-based RTD beverages grew by only three percent.
"Product innovation is critical for plant-based categories to continue to earn a larger share of the market. Getting more consumers to eat plant-based foods more often requires improved taste and texture to compete with animal products, more product diversity, and greater affordability and accessibility," Karen Formanski, Research and Analysis Manager at GFI, said in a statement. "As businesses recognize the staying power of plant-based foods, the food industry must seize these opportunities to maximize the vast potential of plant-based alternatives to compete with animal products."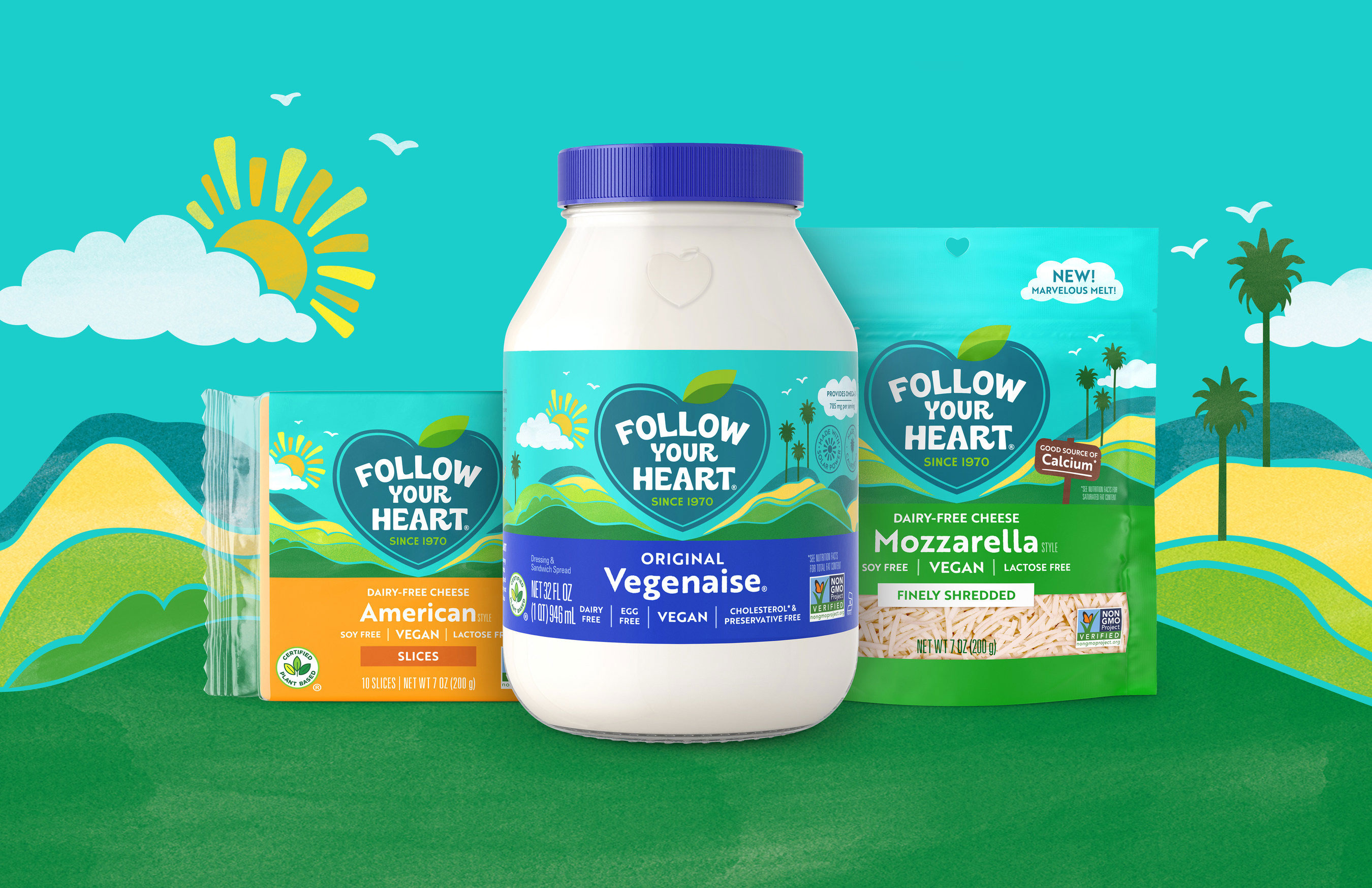 Follow Your Heart
Sales of plant-based foods outpace animal products
The potential of these alternatives is large. GFI's numbers show that at 98 percent, an overwhelming majority of Americans who purchase plant-based meat are also buying animal meat, which means that the total addressable market for these products extends well beyond vegans and vegetarians. In 2021, six out of 10 American households purchased plant-based foods—up slightly from 2020, which was a breakout year for grocery purchases spurred by the COVID-19 pandemic.
When it comes to market share, plant-based alternatives to dairy, meat, and eggs are gaining on their animal-based counterparts, with plant-based milk now holding a 16-percent share of the total milk market—up from 12 percent in 2018. GFI found that plant-based milk—which has a household penetration of 72 percent—is a Trojan horse of sorts when it comes to introducing families to plant-based alternatives. In 2021, 79 percent of shoppers made repeat purchases across multiple plant-based food categories, with plant-based milk leading the way at a repeat rate of 76 percent, followed by plant-based meat at 64 percent.
"As more product development and category innovations appeal to consumers on the key drivers of taste, price, and convenience, we expect plant-based categories to follow plant-based milk's trajectory and earn greater shares of their respective categories," GFI stated in its report.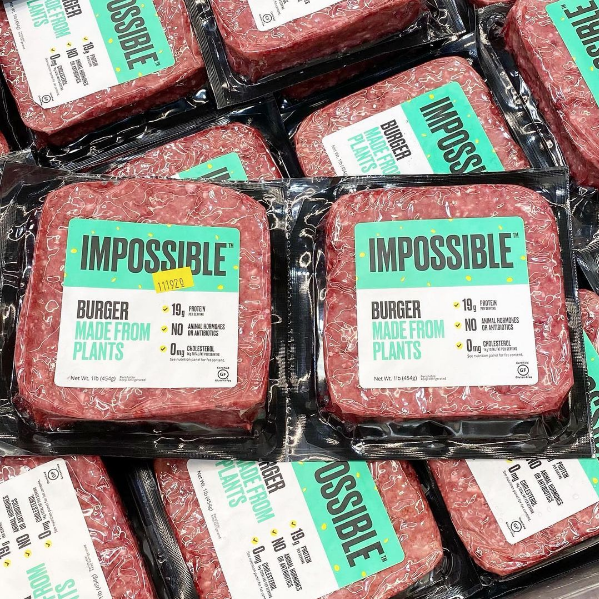 Impossible Foods
Is the popularity of plant-based meat down?
While some have speculated that interest in the plant-based meat industry is slowing, sales numbers in GFI's report show otherwise. Since 2018, sales of plant-based meat and fish-free seafood have grown by 74 percent to reach $1.4 billion in 2021—outpacing the growth of animal meat by three times.
"In the past few years, the food industry has seen multiple supply chain disruptions and broad volatility. After an overstimulated 2020, 2021 unit sales of plant-based meat decreased modestly, although not to the same extent as those of animal-based meat. Both plant-based and animal-based meat dollar sales remained flat from 2020 to 2021," GFI's report states. "On a longer timescale, the animal-based protein market is experiencing inflation. In the past three years, conventional meat dollar sales increased three times faster than its unit sales did, indicating that apparent growth is driven solely by higher unit prices."
Based on this data, GFI predicts that plant-based meat could follow a similar trajectory to plant-based milk and given the progress in scaling the industry, meat alternatives might soon become cheaper than the animal counterparts they aim to replace. And while the global alternative protein sector raised a record $5 billion in investment capital in 2021, GFI explains that the success of this industry is not "inevitable" and needs further support.
"To meet and further stimulate consumer demand and enable plant-based proteins to compete with conventional products on the table stakes of consumer choice—taste, price, and accessibility—greater investments from both the private and public sectors will be needed," GFI states in the report. "Such investments can ensure we realize the potential of plant-based meat to help sustainably and efficiently feed billions of people, protect public health and lessen the risk of future pandemics, and mitigate the global climate impact of our meat production."
For more about plant-based food sales, read:
Tofu Sales Skyrocket Amid COVID-19 Pandemic
92 Percent of Impossible Burger Sales Directly Displace Animal Meat
​​During Height of Pandemic, Plant-Based Food Sales Increase by 90 Percent
Editor's note: this article was updated for accuracy on March 29, 2022.