The global alternative protein sector raised a record $5 billion in disclosed investments in 2021, an increase of 60 percent from the amount it raised in 2020, according to advocacy group The Good Food Institute (GFI). In 2021, investments increased across most sectors of the sustainable protein industry—which includes plant-based, fermented, and cell-based (or cultivated) alternatives to traditional animal proteins such as eggs, dairy, and meat.
The most mature portion of the alternative protein industry, the plant-based alternatives sector secured $1.9 billion in investments in 2021, almost three times the $693 million raised in 2019. Despite a slight dip from 2020 (when the sector raised $2.1 billion), last year's investments accounted for 30 percent of the total investment capital raised by the plant-based industry since 2010.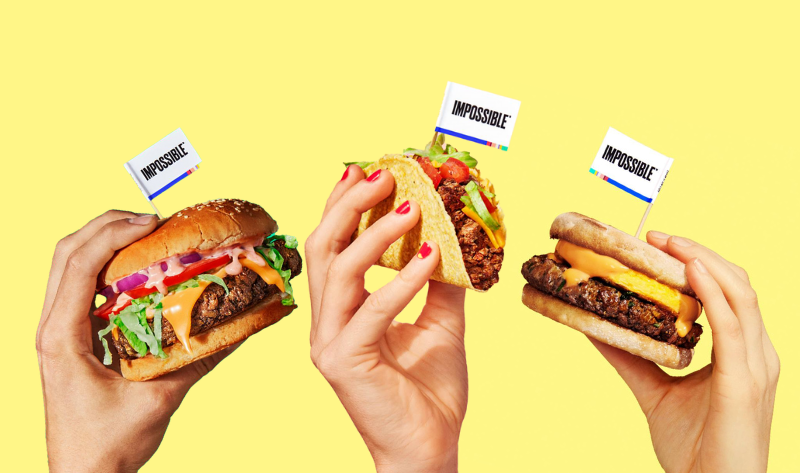 Impossible Foods
Notable investments here included United States-based Impossible Foods' $500 million funding round in November; Chile-based NotCo's $235 million series D round; and Singapore-based Next Gen Foods' record-breaking $30 million seed round, which is nearly three times the size of the next largest seed round raised by an alternative protein company.
Cultivated meat and seafood companies (which make meat using a small amount of animal cells) raised $1.4 billion in investments in 2021—which is triple the $400 million they raised in 2020. Companies in this sector increasingly moved past first-stage funding and into Series B rounds and the investor base grew by 62 percent from the prior year, bringing the total number of unique investors to 458.
Led by companies such as Perfect Day, Nature's Fynd, and Motif Foodworks, the precision fermentation sector includes companies that utilize microbes to create dairy, eggs, and meat that is identical to its animal counterparts. In 2021, this sector secured $1.7 billion in investments, which is nearly three times the $600 million it raised in 2020.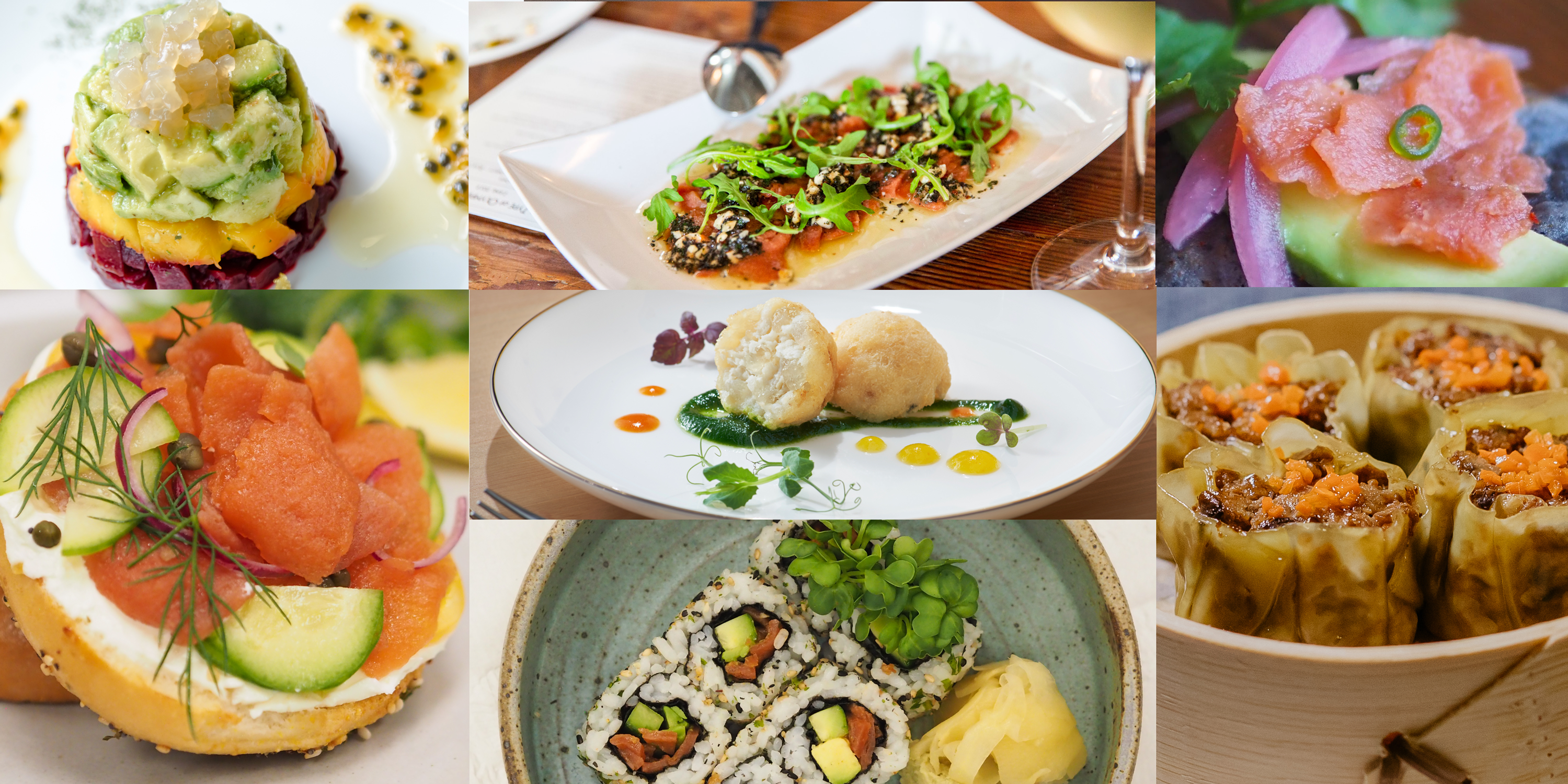 Wild Type, Avant Meats, Shiok Meats
Investing in alternative proteins to fight climate crisis
The animal agriculture sector is responsible for 20 percent of the world's greenhouse gas emissions. As such, the climate crisis is driving investor interest and confidence in the alternative protein sector. An additional factor brought into the spotlight by the COVID-19 pandemic is the role of animal agriculture in the emergence of zoonotic diseases and antibiotic resistance.
The alternative protein sector poses an opportunity to create a food system that is much more efficient when it comes to resources—not to mention less cruel to animals. When compared to traditional animal agriculture, producing plant-based meat uses up to 99-percent less land and produces 90-percent less emissions. Cultivated meat production comes with similar environmental benefits, including a reduction in air pollution by up to 93 percent, a 95-percent drop in land use, and a 78-percent reduction in water use.
"The investor community is beginning to see the huge potential of alternative proteins to transform our food system, as well as the strong potential to meet their target returns," GFI Senior Investor Engagement Specialist Sharyn Murray said in a statement. "With more and more investors acknowledging that climate risk is investment risk, alternative proteins offer a scalable solution that gets the world closer to a more secure, carbon-neutral food system. Managing climate risks is impossible without addressing food, and agriculture and alternative proteins offer us a tool to do that."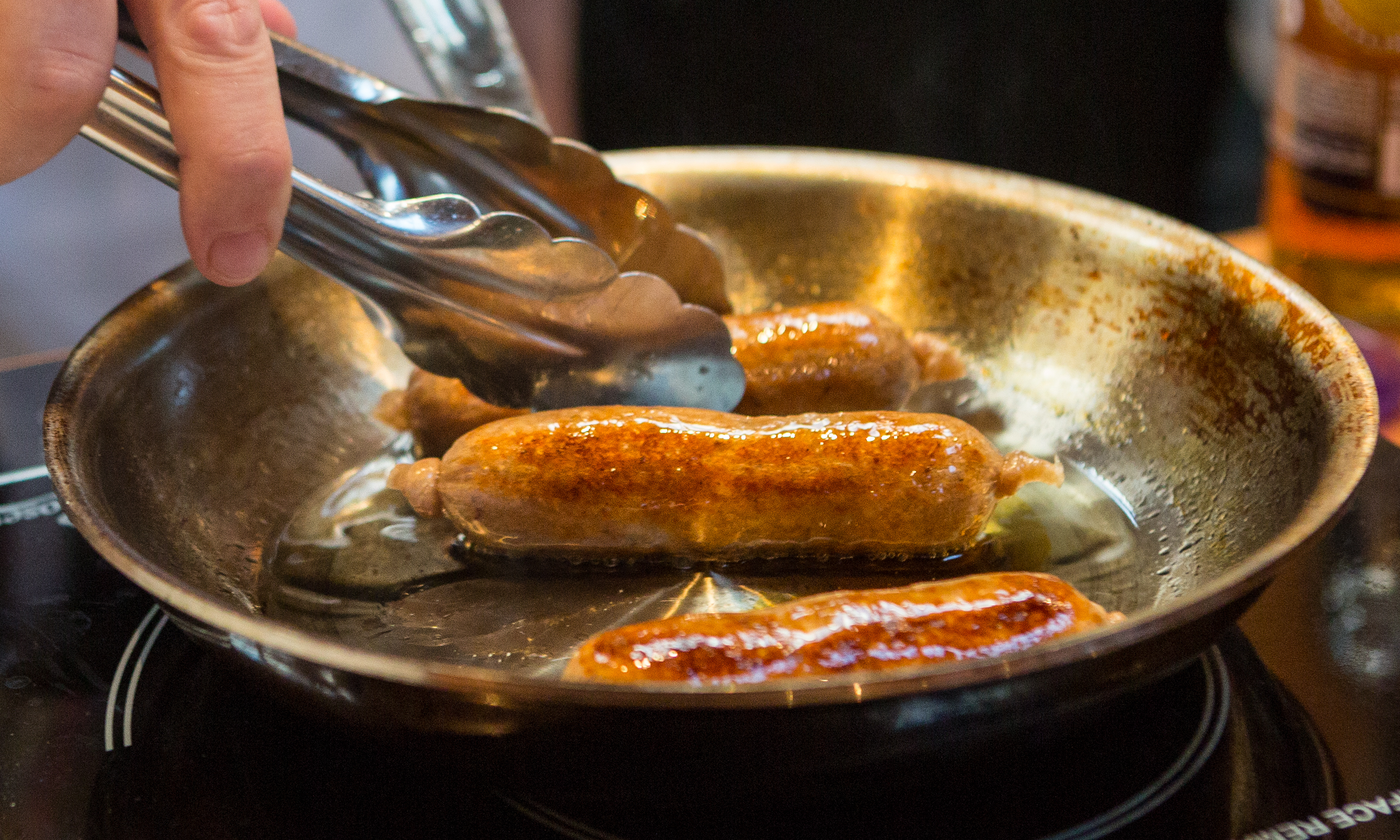 New Age Meats
Europe's alternative protein sector is maturing
Approximately half ($2.5 billion) of the 2021 investment in the alternative protein sector was in European companies, where GFI says the industry is maturing past the initial venture capital stage. The plant-based sector in particular witnessed a growing number of companies that underwent mergers, acquisitions, and stock market listings, markers indicative of a maturing industry.
By the numbers, companies in Europe making plant-based meat, eggs, and dairy raised the overwhelming majority of investments at €1.97 billion ($2.24 billion) in 2021. The cultivated meat sector attracted €123 million ($140 million) compared with €44 million ($50 million) in 2020. Lastly, the continent's emerging precision fermentation sector almost doubled its capital raises to €111 million ($127 million), up from €57 million ($65 million) in the previous year.
"These figures demonstrate that Europe's plant-based meat industry has entered a new phase, with many companies maturing and choosing to raise money by floating on the stock market or seeking mergers and acquisitions with larger firms, rather than through the venture capital funding more suited to startups," Carlotte Lucas, corporate engagement manager at GFI Europe said in a statement. "It's great to see that so many larger companies are recognising the immense potential of this industry and are investing in building the large-scale production capacity we need to make sustainable proteins accessible to all."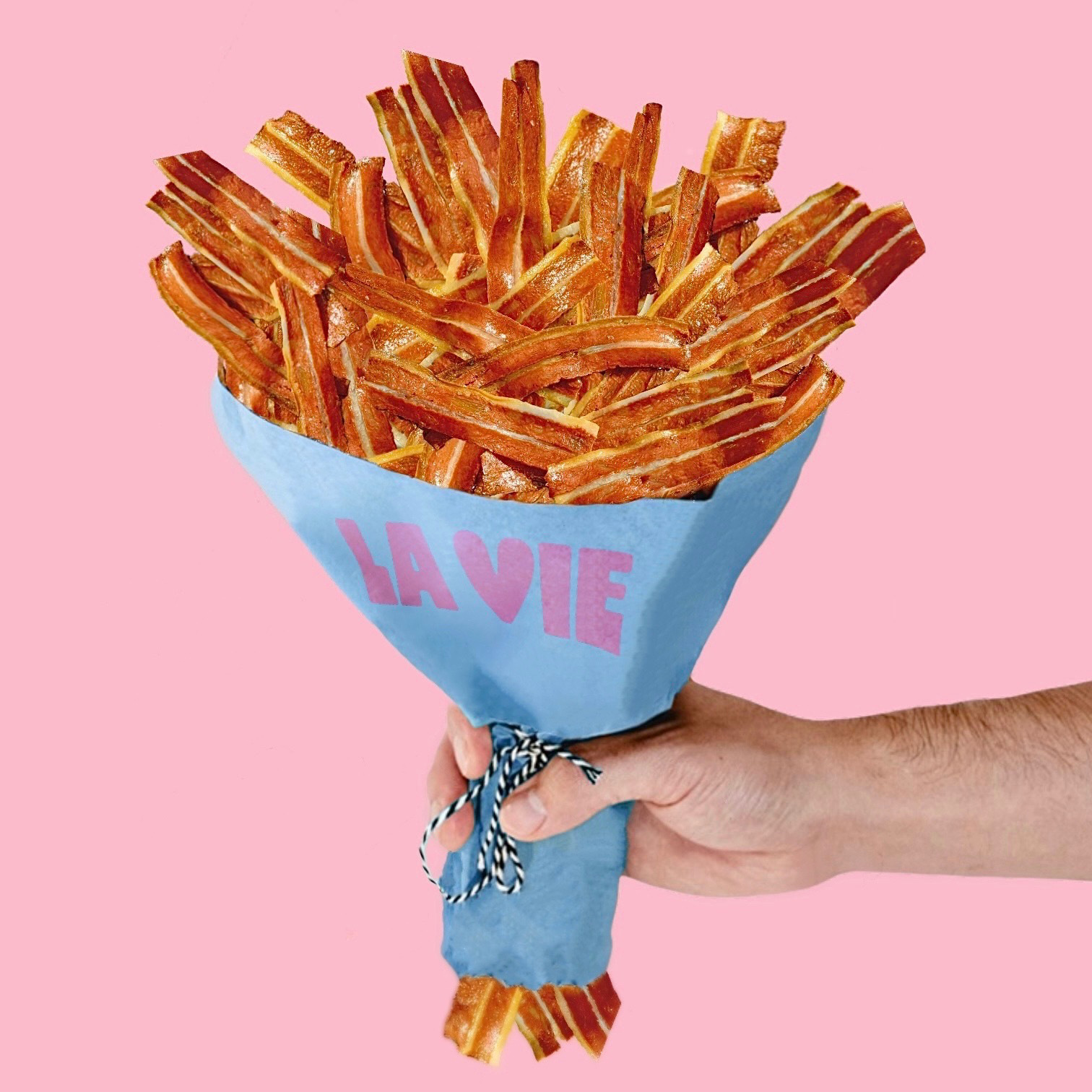 La Vie Foods
Europe is actively embracing alternative proteins as part of its newly minted Beating Cancer Plan (BECA) which includes a resolution just signed by the European Parliament to promote a plant-based diet for the purpose of reducing cancer deaths—Europe's second-largest killer, next to cardiovascular diseases such as heart attack and stroke, with 1.3 million annual deaths. One way to advance this goal, Lucas says, is to encourage investment in the alternative protein sector.
"To maintain Europe's position at the forefront of this dynamic global industry, and to build a more resilient and sustainable food system, the EU and national governments must fund critical R&D to scale up production and bring down costs," Lucas said. "This would in turn boost investor confidence and encourage the creation of more diverse types of financing such as non-dilutive capital—including various forms of debt, project financing, and infrastructure and equipment leasing—enabling the sector to build the solid foundation required."
More funding needed to build a better food system
Globally, alternative protein companies have raised $11.1 billion since 2010 and last year's $5 billion in funding was five times more than the industry raised in 2019. However, GFI points out that these investments are only a fraction of the trillions of dollars invested in climate technology companies, with earlier stage climate technology startups raising $47 billion in private capital in 2021 alone.
The renewable energy and electric vehicle sectors are attracting substantial investment despite the superior climate mitigation potential of alternative proteins. Still, GFI is hopeful that the alternative protein industry will gain momentum as the industry matures, attracting investment from both the public and private sectors.
"Considering the scale of emissions reductions that would occur with a shift to alternative proteins, this is a critical moment to invest in the technologies and innovations that can move our food system to net zero, and fast," GFI Vice President of Corporate Engagement Caroline Bushnell said in a statement. "Ramping up investments in sustainable alternative proteins will allow companies to fund critical R&D, scale production, and bring down costs to effectively compete with conventionally produced animal protein and ultimately bring alternative proteins to more plates."
For more about investing in alternative proteins, read:
The USDA Just Invested $10 Million in Lab-Grown Meat
Why Former Dunkin' CEO Is Investing in Vegan Bacon
DiCaprio Joins Perfect Day To Fight Climate Crisis With Animal-Free Dairy