Singapore-based company Next Gen Foods—makers of vegan chicken brand TiNDLE—just raised $100 million. This is the largest investment ever raised by a plant-based meat company in a Series A funding round, according to the company. Next Gen Foods was founded in 2020 by Andre Menezes, a Brazilian-born poultry exporter and food industry veteran; and Timo Recker, a German native whose family business made schnitzel and other meat products for three generations. The duo met during a business incubator and developed the company from a shared interest to reduce humanity's reliance on animal agriculture, starting with chicken.
Their flagship product, TiNDLE—a reference to 19th-century Irish physicist John Tyndall—is made to mimic chicken in every preparation from schnitzel to satay. Made with only nine ingredients, the base of TiNDLE is a blend of soy and wheat gluten which is combined with "lipi," a plant-based fat that gives the product its chicken-like unctuousness. Unlike chicken, TiNDLE does not contain cholesterol or antibiotics, and it is higher in protein and fiber than its animal-derived counterpart. While Next Gen Foods has been in business for a short time, TiNDLE already has a presence in restaurants across Amsterdam, Singapore, Hong Kong, Macau, Kuala Lumpur, and the UAE.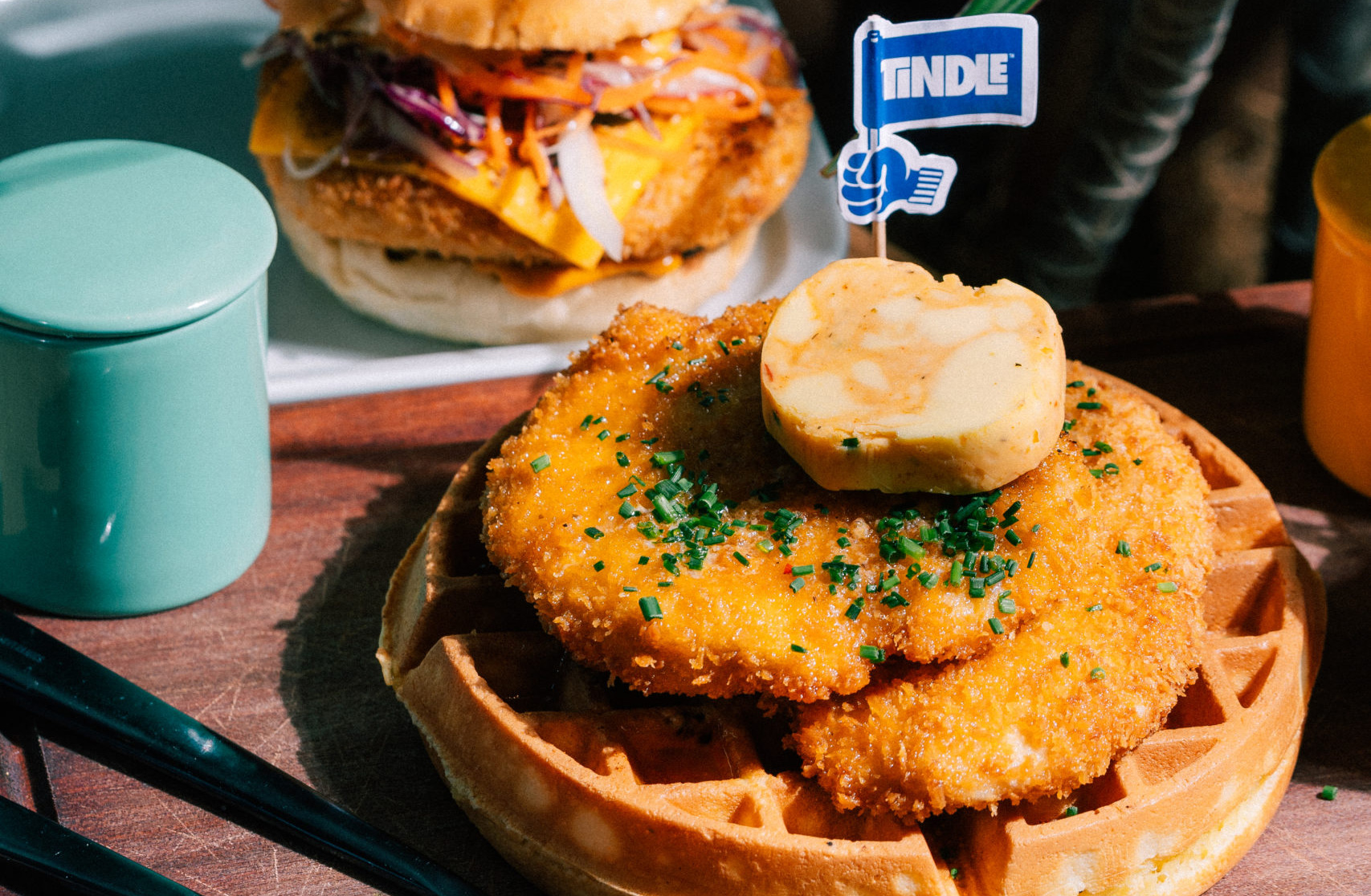 Next Gen Foods
"In less than a year, we've been able to bring our flagship product, TiNDLE, to over 200 restaurants across three continents. This year, our plan is to continue that expansion and deliver on our promise that saving the planet can be simple and delicious with a great-tasting product like TiNDLE," Rohit Bhattacharya, Chief Financial Officer at Next Gen Foods, said in a statement. "We are grateful to have a group of both mission aligned and long-term global investors supporting us during such a critical phase for the company—bringing their expertise and visionary leadership."
The new investment—which builds on a previous $30 million seed round—includes participation from new investors Singapore-based global investment fund DBI, Jakarta-based venture capital firm Alpha JWC Ventures, and Sir Paul McCartney's MPL Ventures. Returning investors from previous rounds are Temasek, Global Fund GGV Capital, K3 Ventures, and Bits x Bites.
TiNDLE's vegan chicken lands in US
The new funding will help Next Gen Foods expand TiNDLE to key markets, including Europe and the United States. This week, TiNDLE will initiate its US launch at select restaurants, a path the company took in order to introduce US consumers to its vegan chicken through the imaginations of professional chefs. In New York City, the company partnered with celebrity chef Chad Rosenthal and popular café The Grey Dog to serve samples of its vegan chicken via a food truck that will make stops in Brooklyn and Manhattan on February 16 and February 17, respectively. In addition to its NYC debut, TiNDLE will continue its US restaurant expansion to restaurants in other major cities, including Miami, FL; San Francisco, CA; and Philadelphia, PA. The company's chicken is also available to US foodservice operators through online marketplace FoodServiceDirect.com.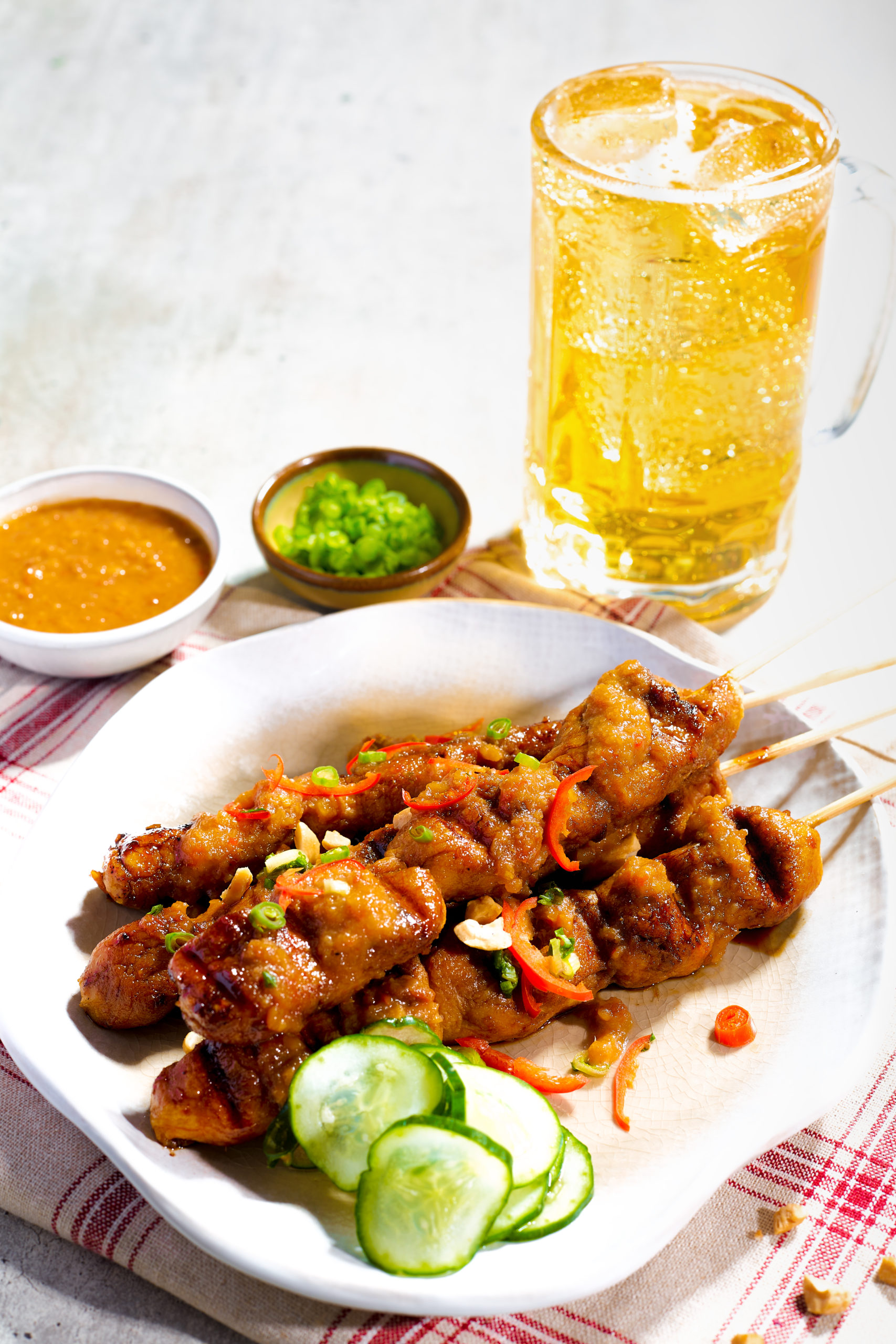 Next Gen Foods
"The overall response to TiNDLE from both chefs and consumers over the past 10 months has blown us away, and we're looking forward to bringing it next to two of the biggest markets for chicken: the United States and Europe," Menezes said in a statement. "Thanks to our lineup of fantastic investors, we are able to continue expanding the business at a rapid rate—and meet the urgent needs of creating a more sustainable food system for our planet."
The company will also use its new funding to open a state-of-the-art research center in Singapore this year where it will develop new product lines, including other plant-based meat, fish-free seafood products, and dairy alternatives, along with new iterations of its TiNDLE vegan chicken. In addition to the US, Next Gen Foods aims to bring TiNDLE to the United Kingdom and Germany in 2022.
For more about vegan chicken, read:KFC Just Launched Vegan Fried Chicken at More Than 4,000 Stores
AMC Theaters Serve Impossible's Vegan Chicken Nuggets Across 37 States
Why the World's Largest Beef Company Is Launching Vegan Chicken