On January 12, cinema chain AMC Theaters will add vegan chicken nuggets made by Impossible Foods to concessions at hundreds of its theaters across 37 states. Known for its beef alternative Impossible Burger, Impossible Foods debuted its soy-based Impossible Chicken Nuggets Made From Plants last summer as its first plant-based chicken product.
"We've been working for years to be able to make this announcement. Next week, we will introduce at most of our AMC-brand theatres Impossible Nuggets," AMC CEO Adam Aron announced on Twitter last week. "With crispy breading on the outside, and a tender juicy bite on the inside, it's hard to believe they are made solely from plants."
While Impossible's plant-based chicken nuggets are already on the menu at several restaurants nationwide—and were part of a test launch at select Burger King locations in October—the plant-based company's partnership with AMC represents the first time its nuggets will be served at the movies.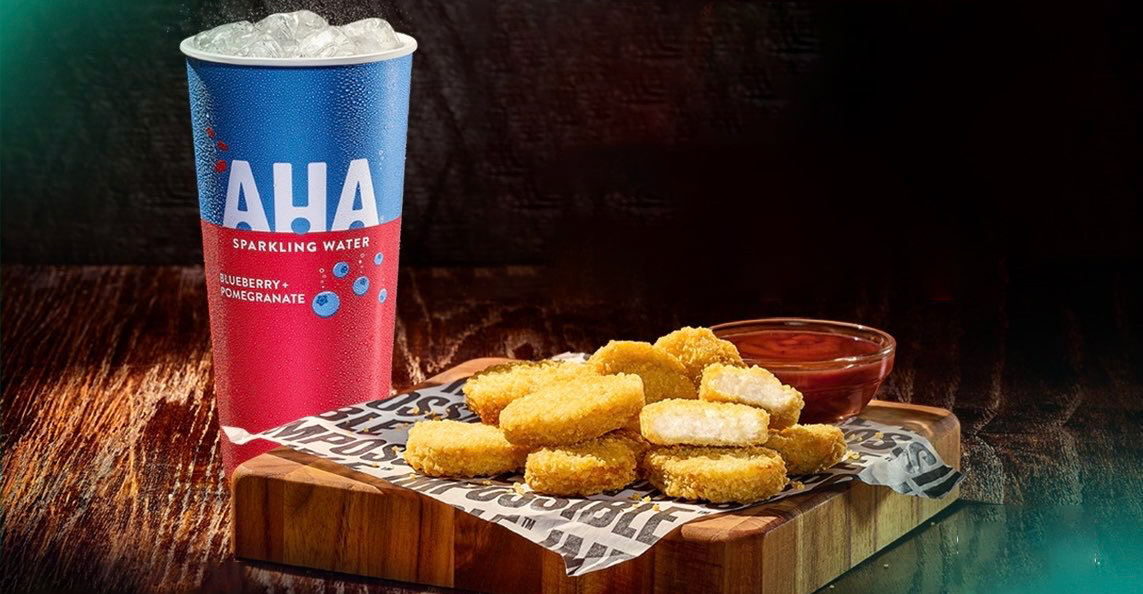 AMC Theaters
Vegan chicken nuggets get their wings
The start of 2022 brought with it a wave of vegan chicken news. On Monday, KFC fully committed to vegan chicken when it added Beyond Fried Chicken to its menu at all 4,000 locations nationwide. KFC spent two years perfecting and testing the new vegan chicken with Beyond Meat—a partner of its parent company Yum! Brands—which is now available as part of its first plant-based meal combo and à la carte in six- and 12-piece meals.
In Canada, vegan brand Lightlife is off to an eventful 2022 with the launch of its vegan chicken products at several top chains. The brand partnered with KFC back in 2019 to test its vegan chicken as part of a sandwich at one Ontario location where it sold "a month's worth of sandwiches in six hours," according to KFC. The chicken chain expanded the popular vegan chicken sandwich to all of its Canadian locations in 2020 and this year, had added Lightlife's vegan popcorn chicken to boot.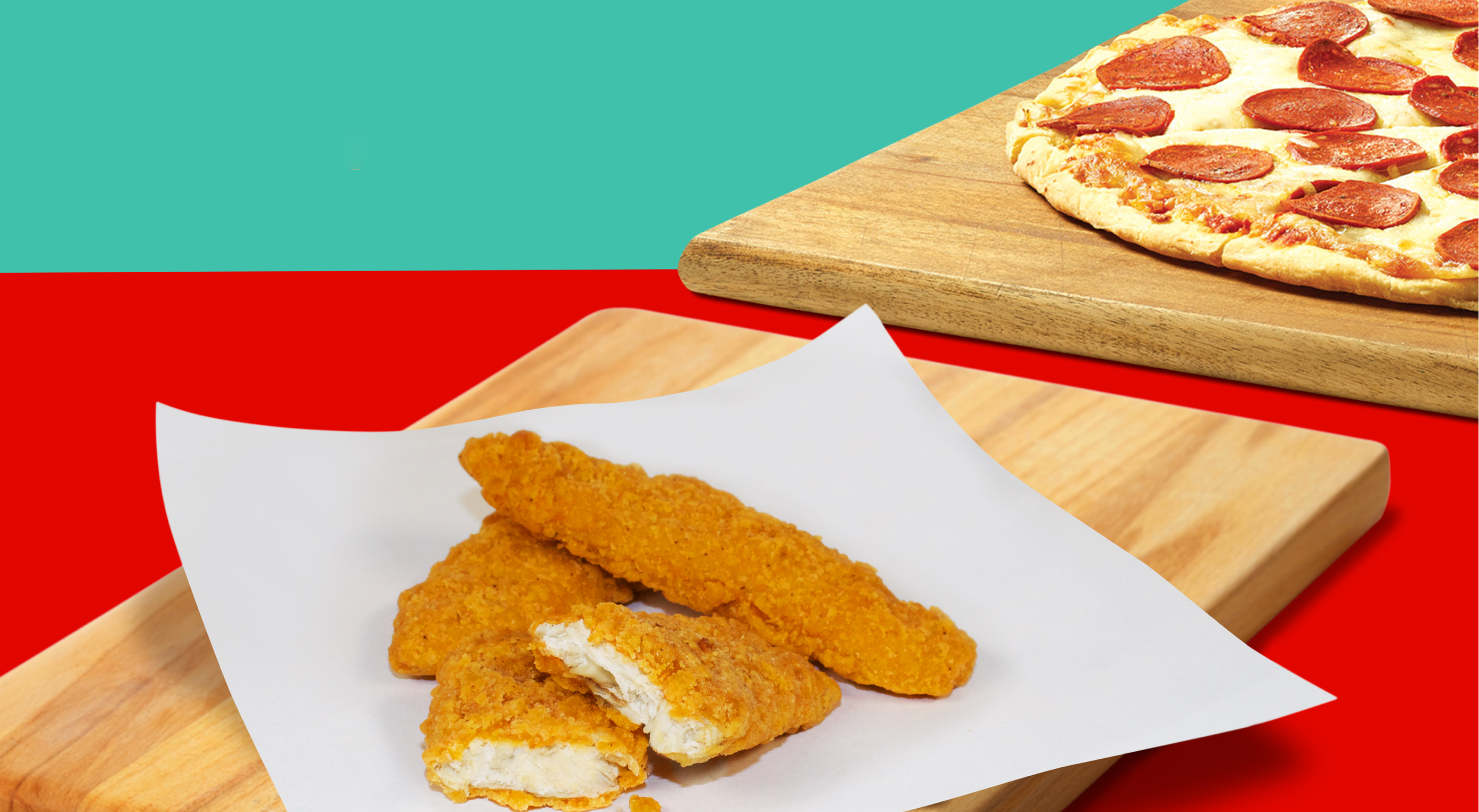 Lightlife
Traditional chicken chain Mary Brown's also got on board with Lightlife's vegan chicken this year and added it to 200 locations as an à la carte or "sidekick" sandwich option. Convenience chain 7-Eleven is also helping Canadians cut down on meat by adding Lightlife's vegan chicken tenders to its hot menu at 600 stores.
In the United Kingdom, Veganuary is off to a grand start—with a new sign-up occurring every 2.5 seconds this year—and participants have more options than ever before, including vegan chicken nuggets made by The Vegetarian Butcher at all Burger King locations across the UK.
Vegan at the movies
AMC's launch of Impossible's vegan chicken nuggets is exciting in a space where most plant-based options are typically limited to accidentally vegan candy and popcorn. However, other theater chains have also adapted their menus to serve modern movie-goers, including Texas-based Alamo Drafthouse.
While not as large as AMC, Alamo provides a modern take on the "dinner and a movie" experience at its theaters. Since 2017, Alamo has been serving Beyond Burgers on many of its menus. In 2018, the chain expanded options to include buffalo cauliflower wings, plant-based pizzas with a variety of toppings, and vegan chocolate chip cookies—all ordered by customers from their seats while enjoying the movie.
For more about vegan chicken, read: Beyond Meat's Vegan Chicken Tenders Are Coming to a Walmart Near You
22 Vegan Fried Chicken Sandwiches That Are Better Than Popeyes
Vegan Chicken Nuggets Come to School Lunch Menus for 125,000 Students