On January 10, KFC will launch its first plant-based chicken option nationwide at its more than 4,000 locations. The new Beyond Fried Chicken was created in partnership with vegan brand Beyond Meat to replicate KFC's famous fried chicken but without animal products. Beyond Fried Chicken can be ordered à la carte in six-piece or 12-piece sizes, or as part of KFC's first plant-based combo meal which comes with KFC Secret Recipe Fries (which do not contain animal ingredients) and a medium drink. Prices vary by location.
"We couldn't be prouder to partner with KFC to offer a best-in-class product that not only delivers the delicious experience consumers expect from this iconic chain, but also provides the added benefits of plant-based meat," Ethan Brown, Founder and CEO of Beyond Meat, said in a statement. "We are truly thrilled to make it available to consumers nationwide."
While the Beyond Fried Chicken itself does not contain animal products, KFC notes that the plant-based chicken is not prepared in a vegan-friendly way as it shares equipment with other menu items, including chicken. It is also served with a choice of three dipping sauces, Honey BBQ, Ranch, Honey Mustard, and KFC Sauce—all of which contain animal-derived ingredients. The Beyond Fried Chicken is available for a limited time at participating locations nationwide while supplies last.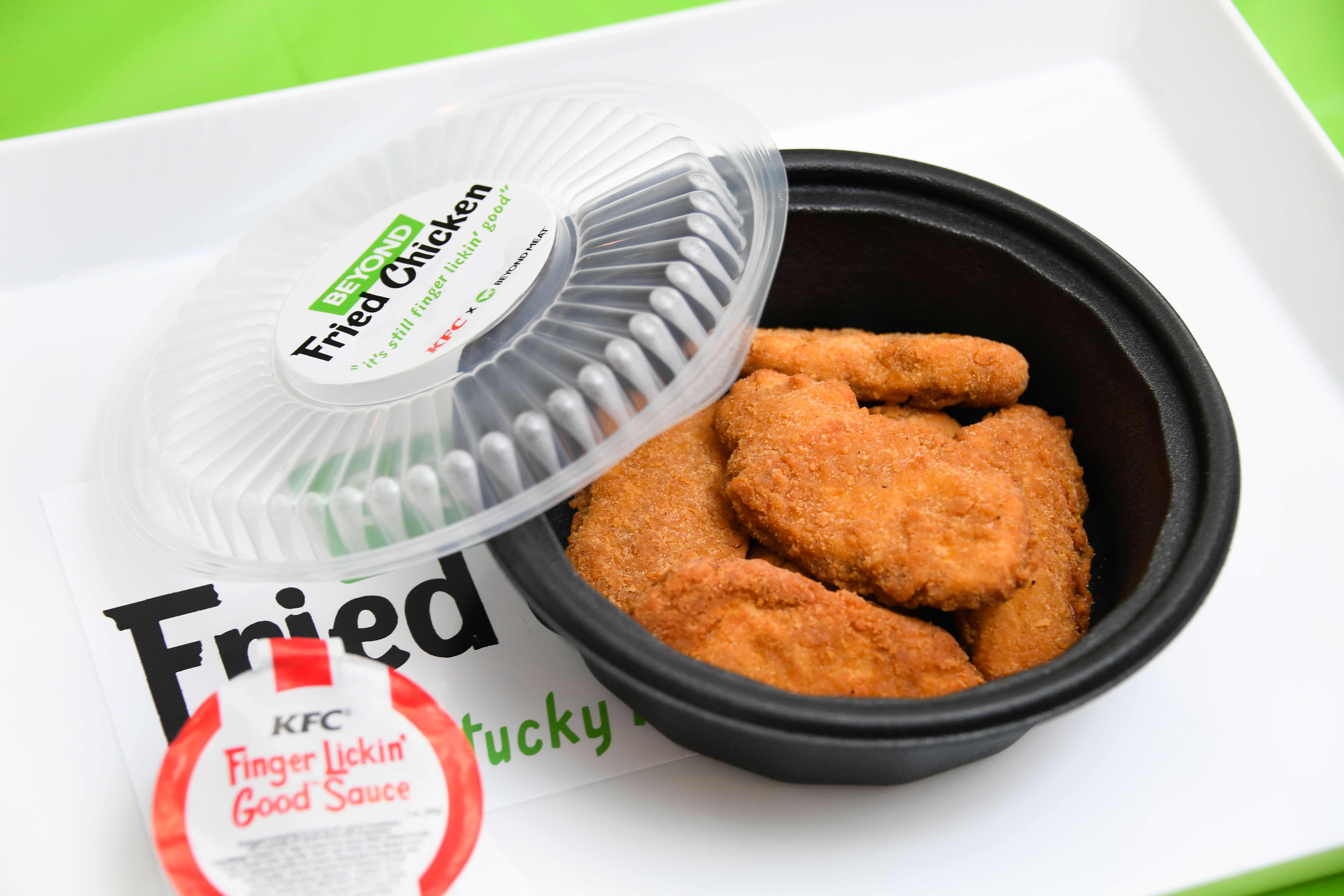 Beyond Meat
KFC's plant-based chicken journey
Beyond Meat and KFC (which is owned by Yum! Brands) has been working together for several years to launch a vegan version of its famed fried chicken. In August 2019, KFC tested Beyond Fried Chicken (in two formats: nuggets and boneless wings) at one location in Atlanta, GA where it promptly sold out within five hours of launch. KFC expanded the test to nearly 70 locations in Charlotte, NC, Nashville, TN, and surrounding areas followed by 50 Southern California locations for a limited time in 2020. The California test locations also proved wildly successful and sold out of Beyond Fried Chicken within a week.
In 2021, KFC US President Kevin Hochman commented about the chain's continued interest in developing plant-based chicken, stating that it was looking to recreate its famous chicken as closely as possible without using animal products. With the national launch announced, it looks like KFC and Beyond Meat have nailed it. "The mission from day one was simple—make the world-famous Kentucky Fried Chicken from plants," Hochman said in a statement. "And now, over two years later we can say, 'mission accomplished.'"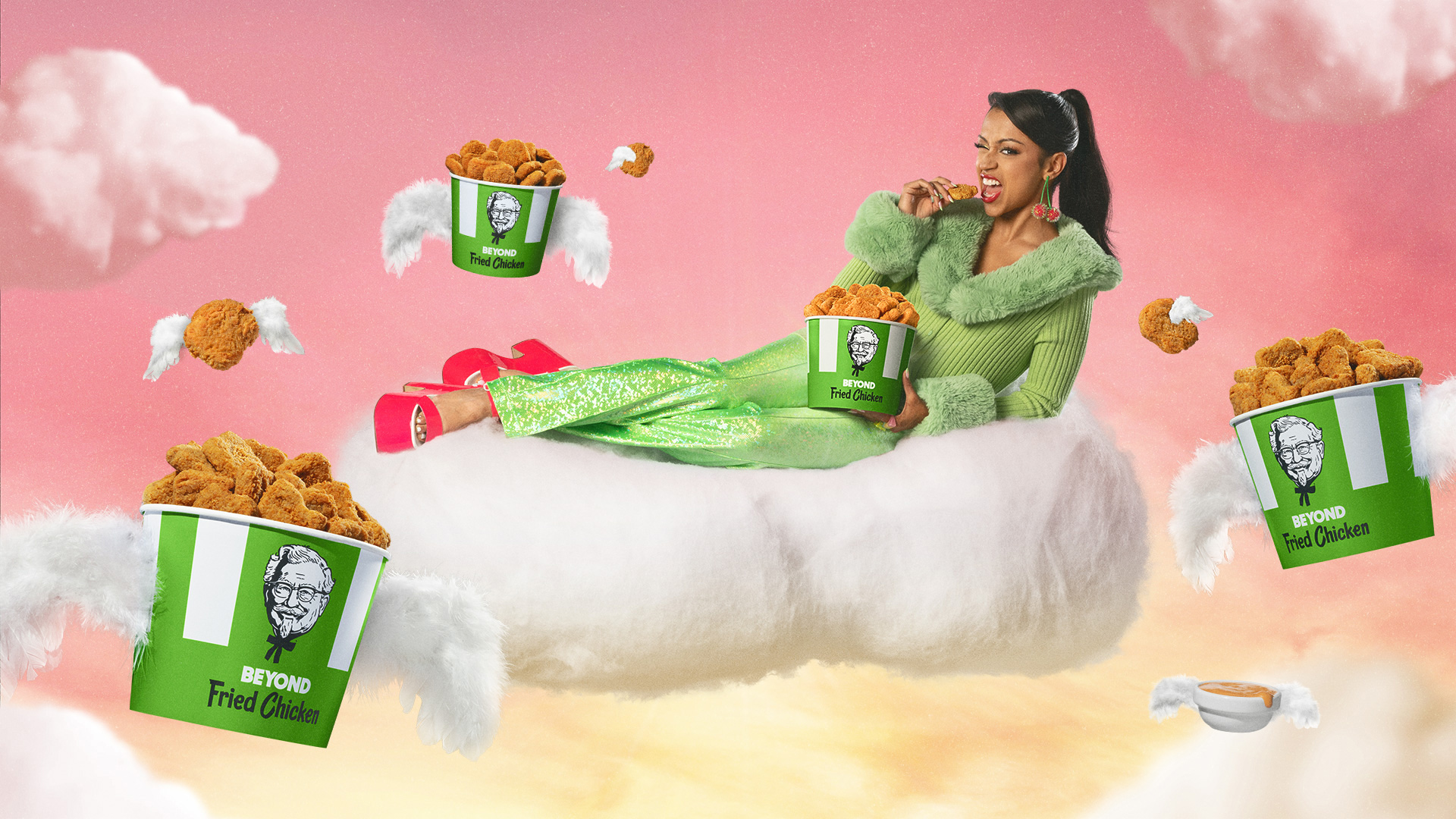 Beyond Meat
KFC and Beyond Meat also tapped actress, producer, and creator Liza Koshy to be the face of its co-branded "Kentucky Fried Miracle" campaign to promote the national launch of Beyond Fried Chicken.
Beyond Meat is changing the fast-food landscape
Legacy brands in the fast-food space are looking to modernize in the plant-based direction in order to improve their sustainability metrics and attract new customers who are increasingly looking for more plant-based options. Many of these chains have turned to Beyond Meat for help.
In addition to KFC, Beyond is working with other Yum! Brands-owned chains to bring plant-based proteins to their menus, including Pizza Hut and Taco Bell. In 2020, Pizza Hut launched two pizzas topped with Beyond Meat's Italian sausage nationwide before exploring a launch of Beyond Pepperoni in 2021 at 70 test locations across five cities.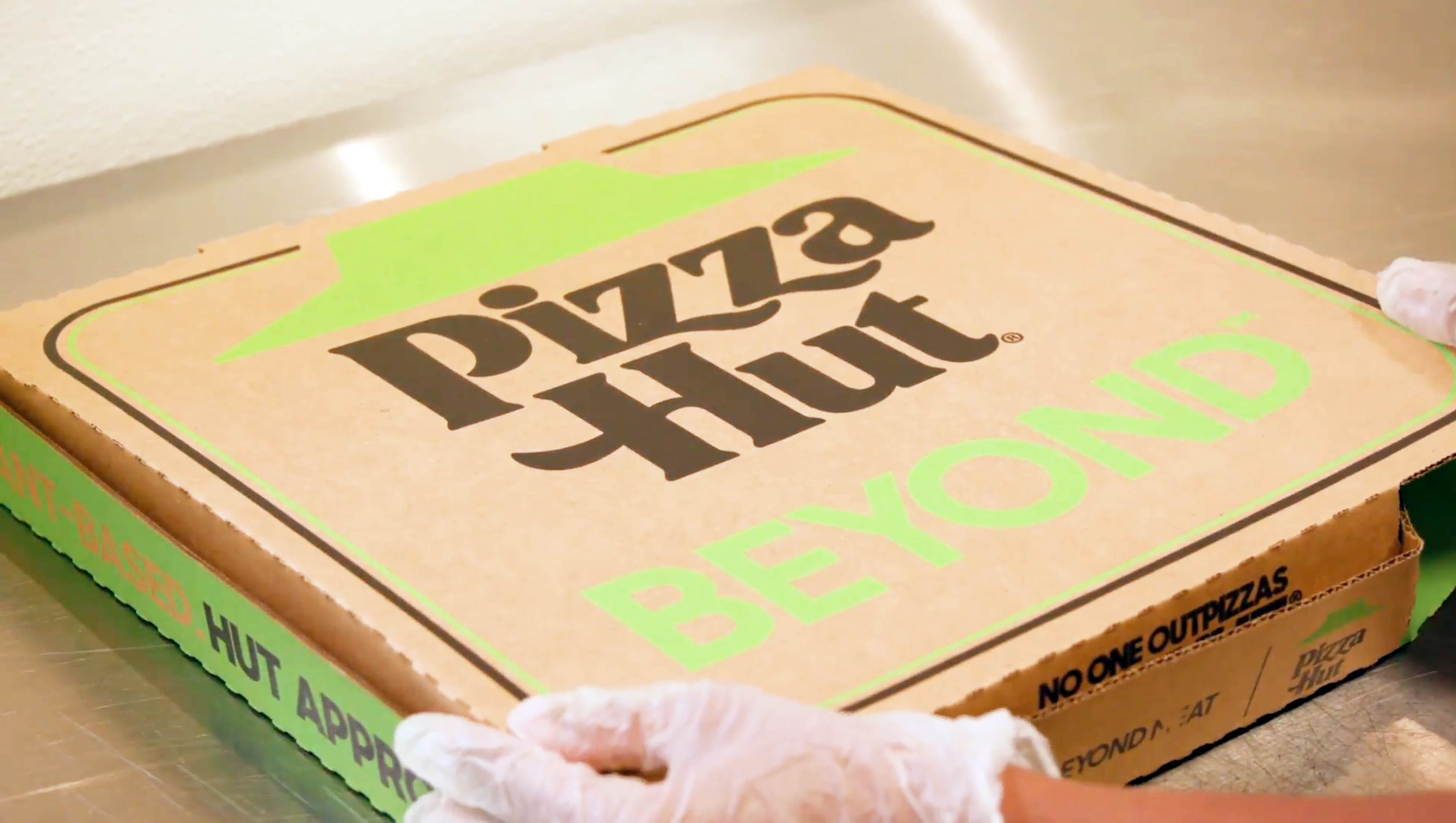 Beyond Meat
At Taco Bell, Beyond Meat has been working to develop a never-before-seen plant-based protein in the QSR space for more than a year. Late last year, rumors began circulating that Taco Bell rejected plant-based carne asada that Beyond Meat developed as part of its partnership. However, Taco Bell confirmed to VegNews that its partnership with Beyond Meat was ongoing, with plans to launch the novel plant-based protein in the near future.
Beyond Meat also worked with Panda Express to develop a vegan version of its orange chicken, the Beyond the Original Orange Chicken which was first tested—and well-received—at select locations in New York and Los Angeles in July 2021. By October 2021, Panda Express expanded the test to 70 locations across 10 states and if all goes well, the chain plans to add the vegan orange chicken to its more than 2,000 locations nationwide.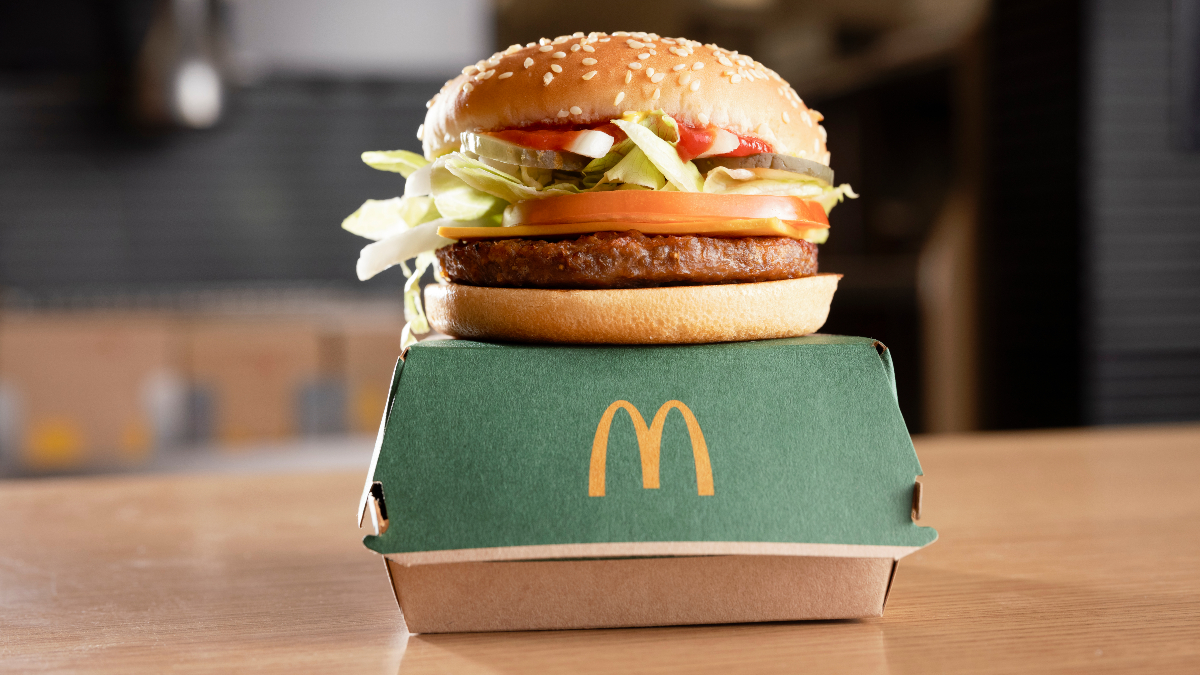 McDonald's
And while all of these chains are huge partners, Beyond Meat's biggest account is McDonald's. The vegan brand is currently working with the international fast-food giant under a three-year partnership to develop its McPlant platform, which could result in market-specific launches of various plant-based items such as chicken, bacon, and breakfast sandwiches. Thus far, the partnership has resulted in the launch of the McPlant, a plant-based burger featuring a bespoke Beyond Meat patty. The McPlant is currently being tested at eight US locations and is hitting all McDonald's locations across the United Kingdom this week.
For more about vegan at KFC, read:
KFC Canada Sells Out of Vegan Chicken in Six Hours
KFC Sells One Million Vegan Chicken Burgers in the UK in January
KFC Adds Vegan Chicken Burger to Permanent Menu Across UK