JBS, the world's largest producer of animal meat, is launching realistic vegan chicken under its Colorado-based Planterra brand. The new OZO vegan chicken will come in shreds and cutlet varieties and are made with the brand's True Bite chicken, a high-protein vegan chicken made from an exclusive blend of pea and rice protein fermented by shiitake mushrooms with a taste and texture that mimics its animal counterpart.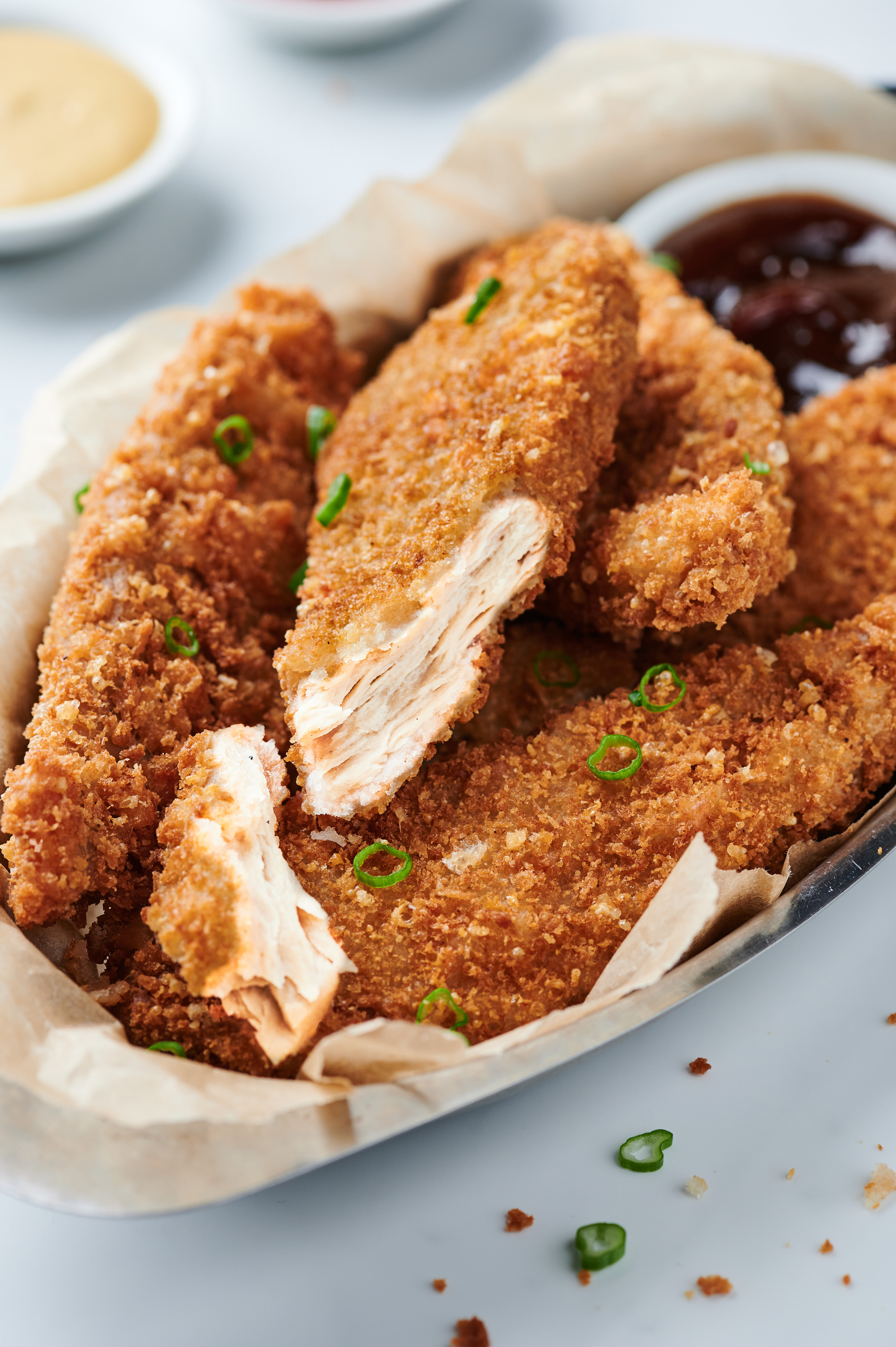 "As time goes on, the demand for protein will only continue to increase and the world won't be able to satisfy that demand with meat-based products alone," Planterra CEO Darcey Macken said in a statement. "With chicken being the most popular protein in the United States, it was clear we needed to create a plant-based option where people don't have to sacrifice this mealtime favorite and have a more sustainable option. Planterra is always aiming to provide delicious, sustainable solutions that are good for people and the planet, and our True Bite Chicken Cutlets and Shreds will do just that."
Planterra's vegan chicken products will be available in four flavors: Garlic & Herb Cutlet, Sea Salt & Pepper Cutlet, BBQ Shreds, and Rotisserie-style Shreds and will hit the fresh meat aisles of grocery stores nationwide in early 2022.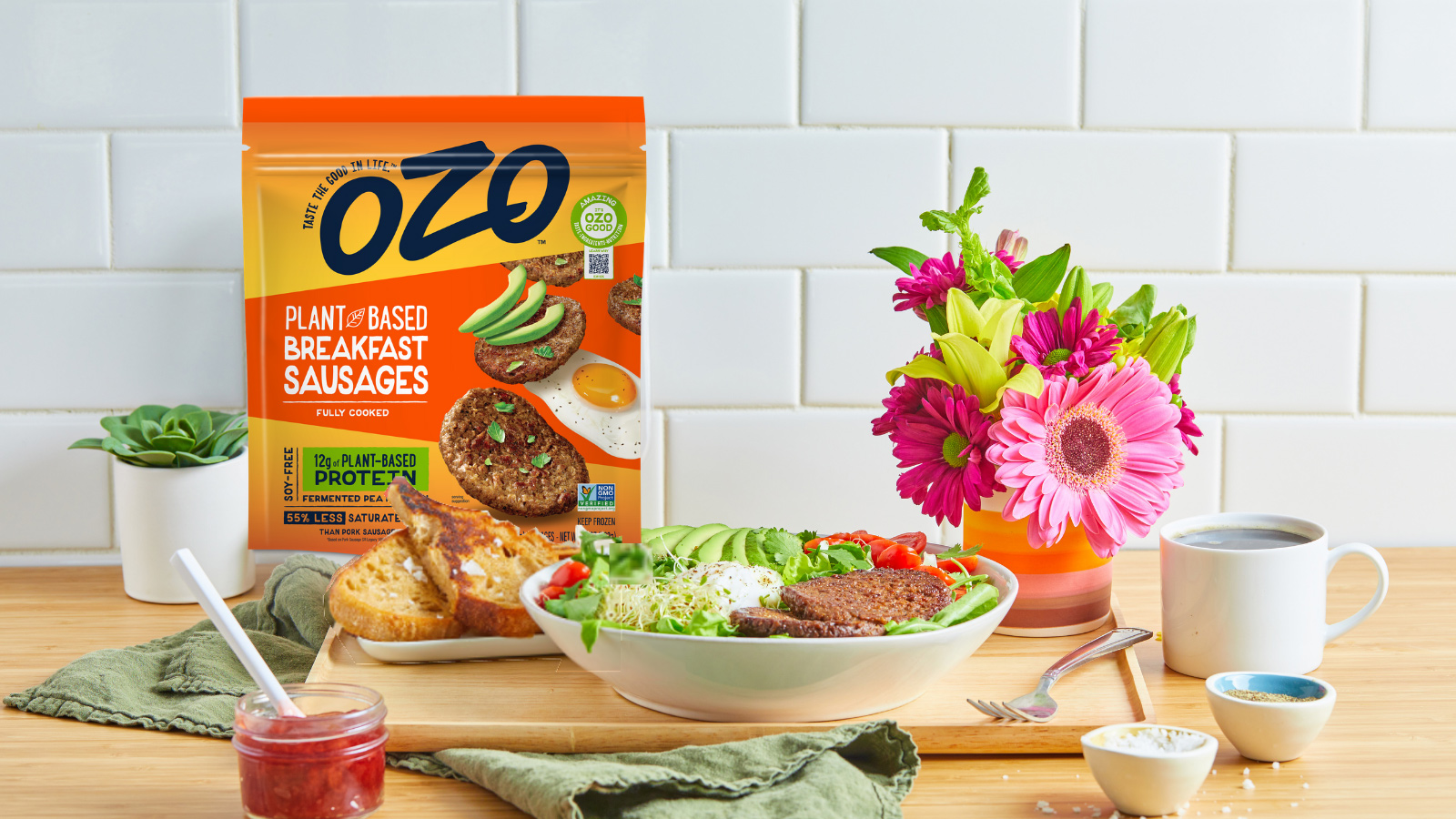 JBS launches vegan chicken, beef, and more
JBS has been in the animal meat business since 1855 and entered the lucrative plant-based meat space with the launch of Planterra in the US in early 2020 with its OZO brand of vegan burgers, grounds (in plain and Mexican-seasoned flavors), and Italian-style meatballs, all made with a blend of pea and rice protein that is fermented with the help of shiitake mushrooms. This March, Ozo expanded its product line with vegan breakfast sausages and meatballs.
In addition to launching its own vegan meat, in April, JBS acquired Dutch brand Vivera—known for its realistic plant-based steaks—for $410 million in an effort to grow its global plant-based protein platform.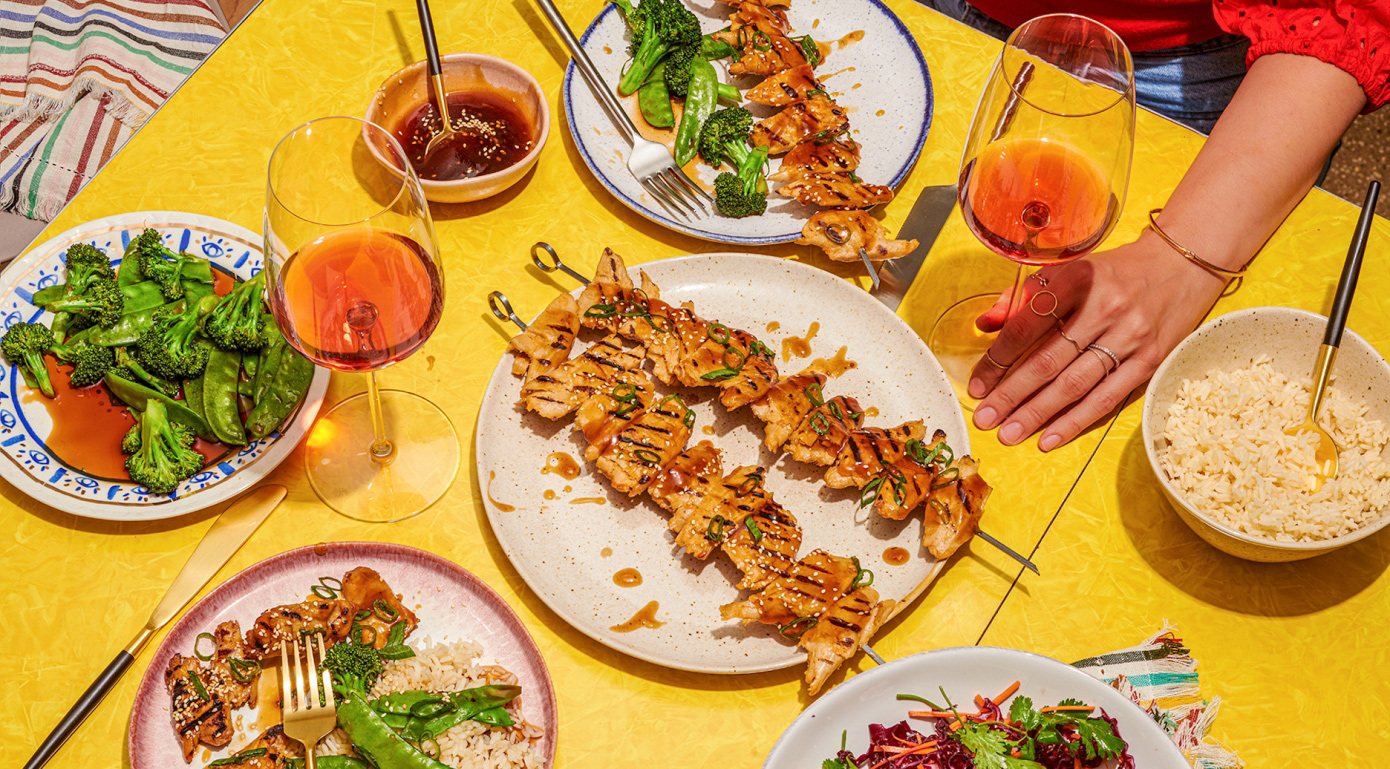 Vegan chicken takes over
Approximately 50 billion chickens are raised and slaughtered globally for food each year. Luckily, many brands are focused on making animal-derived chicken obsolete with new plant-based alternatives. While companies were previously focused on creating plant-based alternatives to ground beef and pork, vegan chicken is the new hot ticket. This year, plant-based meat leaders Beyond Meat and Impossible Foods both launched vegan chicken in some capacity both in retail and foodservice.
Beyond Meat worked with Panda Express to create the Beyond Original Orange Chicken, a vegan version of its top-performing menu item. The vegan chicken first landed in a handful of Panda locations in July before the chain expanded the test to 70 additional outposts in October. Beyond Meat also worked with A&W Canada this summer to get vegan chicken nuggets on its menu.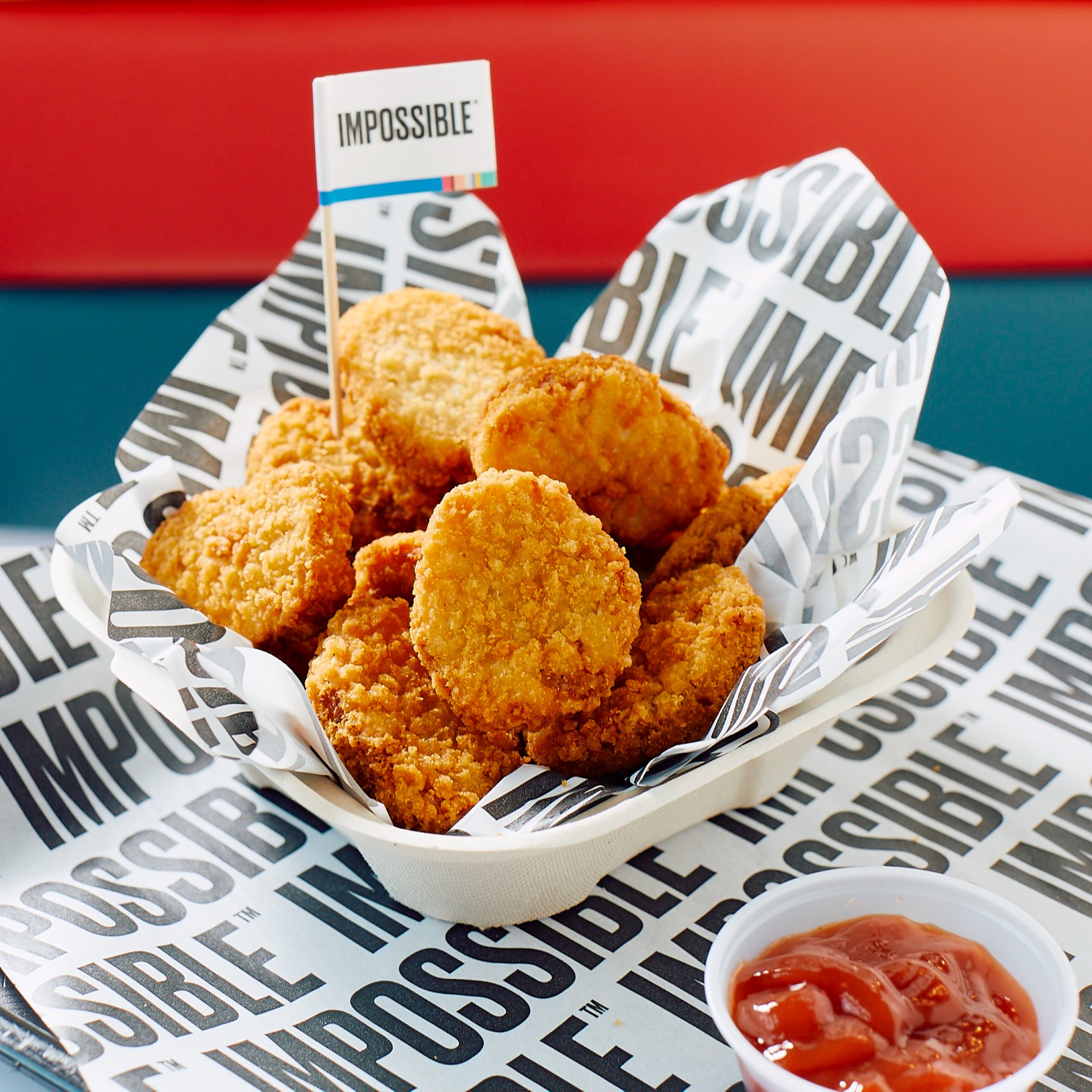 In July, Impossible Foods launched its first vegan chicken product, Impossible Chicken Nuggets made from Plants, in the foodservice sector and expanded to retail later in the summer. Impossible's nuggets also landed on the menu at select Burger King locations—a longtime Impossible Foods partner—making it the first global fast-food chain to offer vegan chicken nuggets.
Outside of these two big companies, other formidable plant-based players are also making impressive vegan chicken products. General Mills-owned MorningStar Farms recently expanded its cleverly named Incogmeato brand to include a realistic vegan chicken tender that shreds just like the real thing thanks to a proprietary texturizing technology. This chicken made its way into boxes of Eggo waffles for National Waffle Day (August 24) this year—the first time that the Eggo brand has ever included chicken, vegan or otherwise, in its waffle packs.
Daring Foods is also on a mission to make animal chicken obsolete with its pull-apart chicken offerings. The brand counts musical artist Drake as an investor and recently expanded its retail footprint to 3,000 Walmart stores and its menu presence to top New York City restaurant Beauty & Essex and four restaurants under Miami's Groot Hospitality group.
For more about vegan chicken, read: The Herbivorous Butcher Opens MN's First Vegan Fried Chicken ShopKFC Is Working To Make Vegan Chicken Perfect

Vegan Chicken Nuggets Come to School Lunch Menus