Australian actor Sam Corlett credits a plant-based diet, well-planned exercise and wellness routines, and adaptogens for achieving his muscular physique for his roles as Caliban on Netflix series Chilling Adventures of Sabrina and most recently as Leif Erikson in Vikings: Valhalla.
While the 26-year-old actor—who went vegan during his last year of acting school to live more in line with his morals—says his physique is not naturally muscular, he was able to transform his body with plant-based foods. "Before Vikings: Valhalla, I was playing this high school character who rarely had a shirt on, so I was intermittent fasting and high intensity interval training often, keeping lean," Corlett told GQ UK in an interview. "When I got Vikings the mission was to just get as big as possible, I didn't want to look like a 16 year old."
Corlett revealed that he feasted on "massive stir-fries" that consisted of sprouts, microgreens, gut-friendly kimchi, coconut aminos or soy sauce, tempeh, and fibrous veggies, mixing in protein and spices based on the cuisines he was craving (such as chickpeas for India, black beans for Mexican, and tofu for Thai). "I gained a good 10kg (22 pounds) in that time," he said. "I try to eat organic wherever possible, my mum's history influenced that."
When he was shooting Vikings: Valhalla, Corlett woke up at 3:30am and put in heavy lifting sessions at the gym, along with more restorative yoga practices. For his mental health, clarity, and restful sleep—a vital element for muscle recovery—Corlett turns to a variety of adaptogens such as lion's mane, turkey tail, cordyceps, and reishi mushrooms, along with supplements such as B12, vegan creatine, and MCT oil. "I learned about adaptogens because they help cancer patients, so it was off the back of my mum's health I guess. For the most part I tend to trust the natural process of things."
In addition to using a vegan protein powder made with brown rice and peas, Corlett's secret to bulking up fast for the camera is carbohydrate-loading the night prior to shooting and eating rice crackers, a banana, and almond butter the day of—a vegan alternative to the Snickers candy bars many actors eat to achieve the same thing.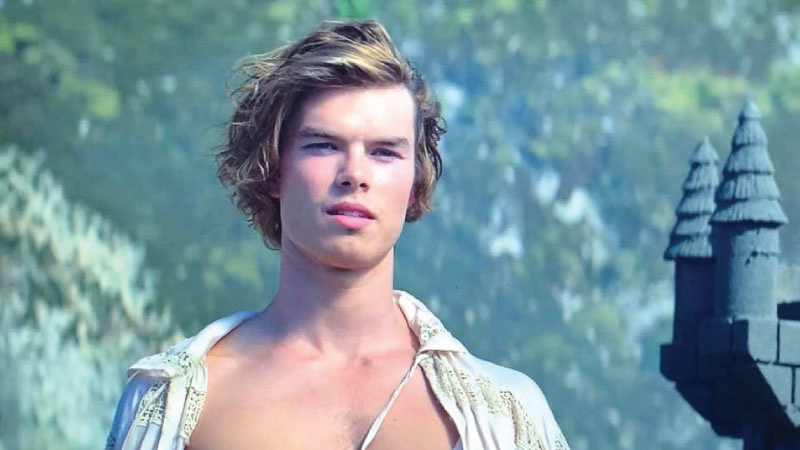 Netflix
Sam Corlett is proudly vegan
Outside of his choice to follow a plant-based diet for health and fitness, Corlett is also an environmental advocate who understands the power of fighting climate change with diet change. "There's a reason why nature has been the subject of praise and adulation for centuries. It gives us life. It reminds us of what we truly are, which is one with it; one with all," Corlett said in a different interview this week with Men's Health. "The Earth's suffering is calling for us … all of us. A calling to return to love. Let's love the Earth as it loves us."
The actor is also against using animal hides and skins in fashion and made this known on the set of Vikings: Valhalla. While the Viking costumes for the show were initially made to match the historical period (when animal hides were widely used), an on-set designer was able to recreate the looks using vegan materials.
"I hadn't worn leather in a long time, the costume at the start was all leather, and so that was quite overwhelming," Corlett told The Hollywood Reporter. "Gratefully, Susan O'Connor Cave, our amazing head of costume, she ended up designing a vegan armor for me. So that was really beautiful. I think it was cactus leather. It's a funny mix because you want to be as authentic as possible, which makes sense but also, you know, the values come in sometimes."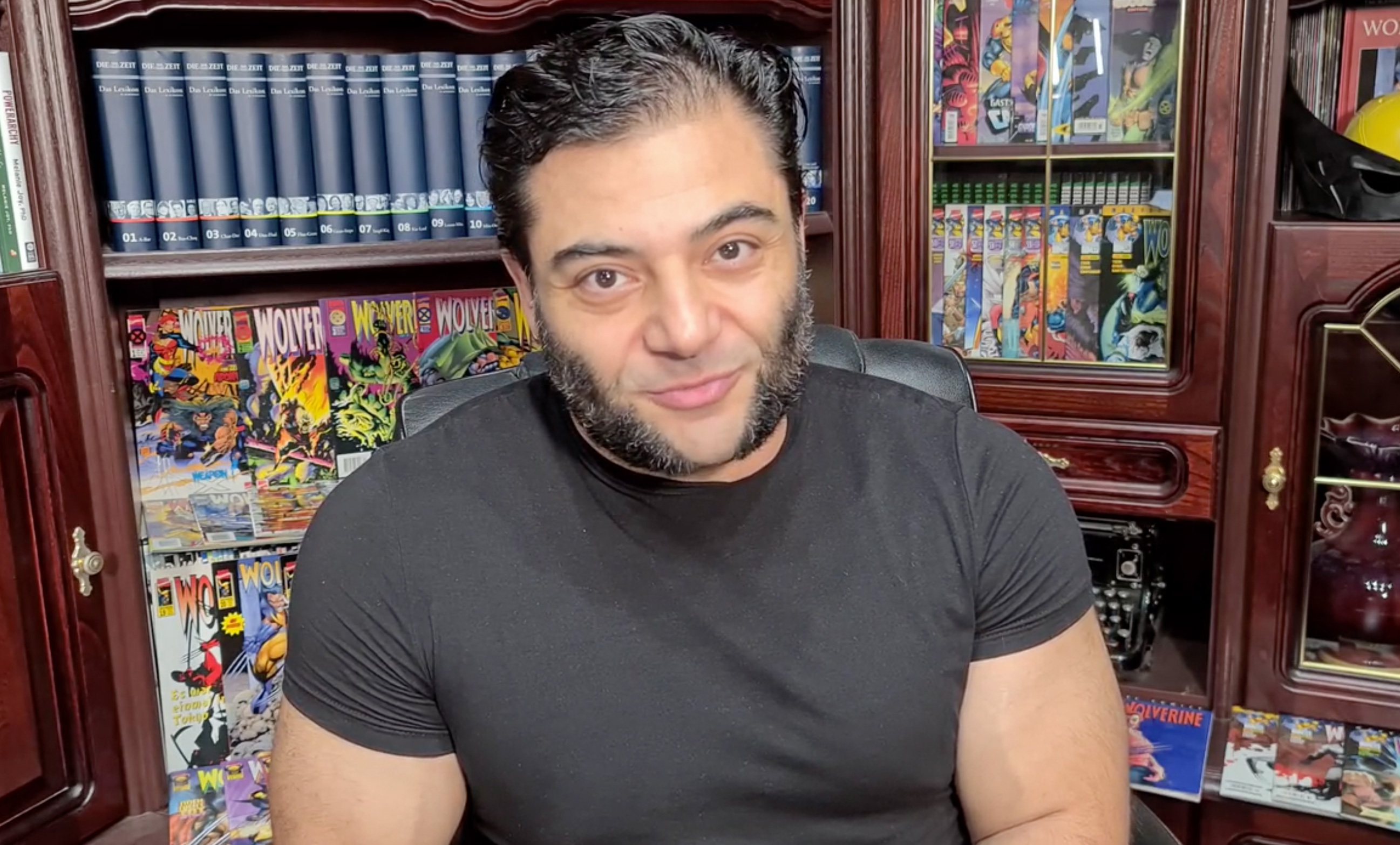 Patrik Baboumian
Vegan diet for muscle building
Corlett is not the only actor who looked to plants to bulk up. Fellow Australian actor Chris Hemsworth eliminated animal products from his diet while filming Thor to help him achieve his superhero physique. And a plant-based diet is not just for looking muscular on-screen—many athletes have chosen to go the vegan route to optimize their performance, as well.
German strongman Patrik Baboumian is a longtime vegan that credits his plant-based diet for his performance abilities. The strongman—who recently became an ambassador for plant-based food brand GREENFORCE—publicly spoke about the advantages of omitting animal products from his diet in the documentary The Game Changers, an influential documentary that highlights elite plant-based athletes to dispel the myth that animal products are necessary for optimal performance.
For more about vegan diet and athletic performance, read:Vegan Protein Just as Good as Whey for Building Muscle, New Study Finds
Lewis Hamilton Urges Fans To Go Vegan on Heels of Historic Win
Vegan Athlete Sets New Record With 100-Mile Central Park Run