New York-based animal protection organization Farm Sanctuary is launching a community learning program that aims to increase the public's understanding that the treatment of animals raised for food is a reflection of a pervasive pattern of harm within the food system that also impacts farmworkers, communities, and the environment. Advocates and Farm Sanctuary team members Dana McPhall and Miko Brown are leading the free, virtual 13-week course on the intersections of social justice movements, particularly focusing on veganism through the lens of patterns of oppression within the United States food system.
The Social Justice & Our Food System Community Learning Program aims to increase the understanding of advocacy for farmed animals as part of overall efforts to achieve a more just and equitable food system. With their more than 35 years of combined experience working for social change in the nonprofit and government sectors, McPhall and Brown use a social justice framework to explore these topics in an effort to inspire action and support the development of emerging leaders in contributing to transformative change within their communities.
"At Farm Sanctuary, our efforts to address the injustices experienced by animals used for food continuously reveal that the story of one animal survivor is a reflection of a pervasive pattern of harm throughout our food system that also impacts farmworkers, communities, and the environment," McPhall said in a statement. "The [program] provides a learning community where participants can gain an understanding of the historical roots and contemporary manifestations of this harm, and [they] can develop strategies for disrupting that harm and pursuing a just, sustainable, and compassionate food system for all."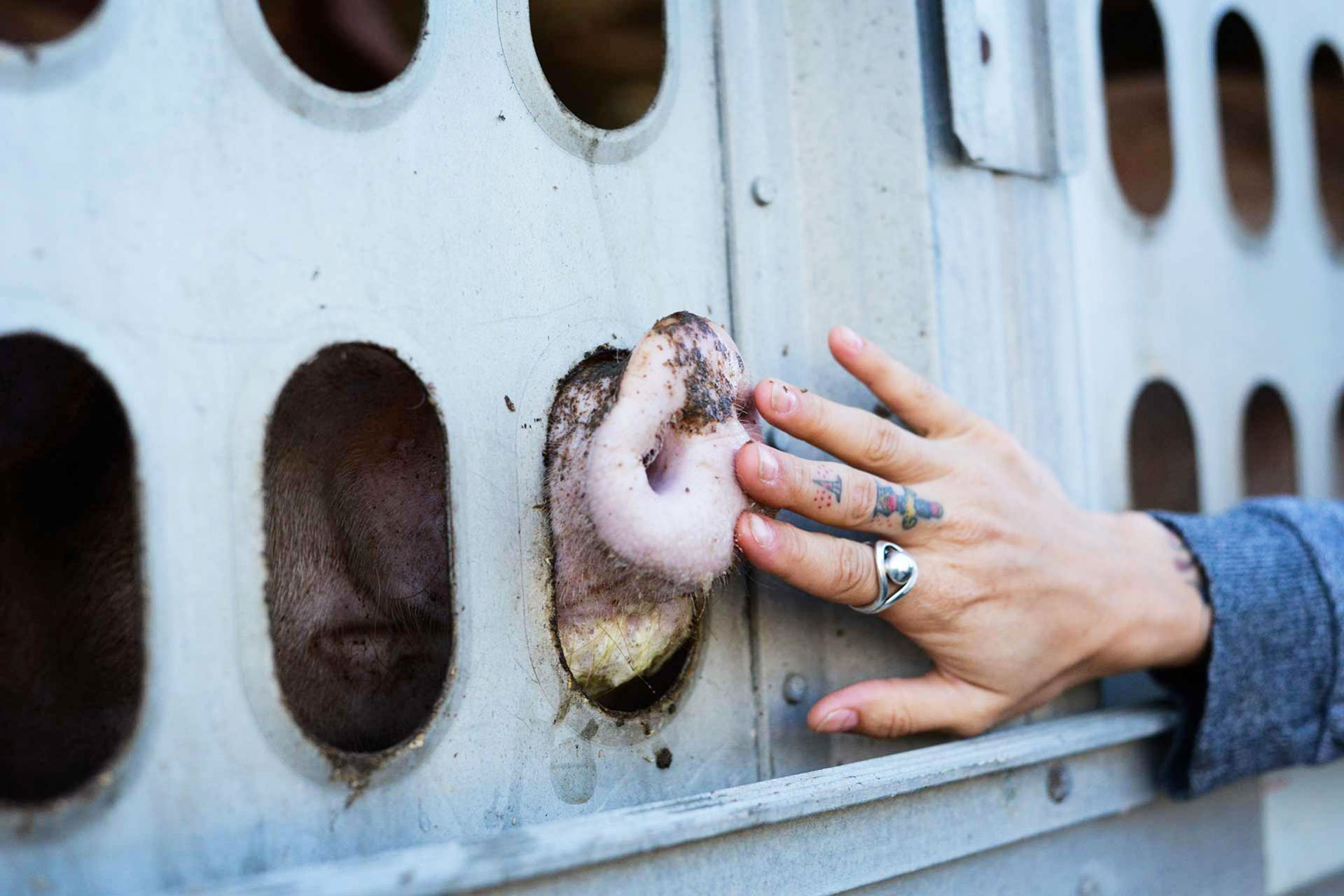 Joanne McArthur
Founded in 1986 by Gene Baur, Farm Sanctuary provides lifelong care for animals rescued from abuse at its sanctuaries in New York and California, in addition to advocating for veganism and legal and policy reforms.
Veganism and social justice
The program consists of five hours per week which includes a virtual meeting, reviewing learning materials, and contributing to a weekly group discussion forum. All components of the program are virtual and feature recorded talks and presentations from guest speakers along with required reading. Participants do not have to be vegan but are expected to be open to conversations about veganism as a central component of programming.
Now in its second year, the program features speaker videos and learning content from individuals and organizations such as Pattrice Jones, writer, educator, and co-founder of VINE Sanctuary; Lauren Ornelas, founder and president of Food Empowerment Project; the Coalition of Immokalee Workers; Christopher Sebastian McJetters, author, researcher and lecturer; Syl and Aph Ko, co-authors of Aphro-ism: Essays on Pop Culture, Feminism, and Black Veganism from Two Sisters; JoVonna Johnson-Cooke and Eugene Cooke, growers and founders of Grow Where You Are, Awali Inc., and Maitu Foods; Claudia Serrato, Indigenous Culinary Anthropologist; Leah Penniman, Co-Director and Farm Manager, Soul Fire Farm, and more.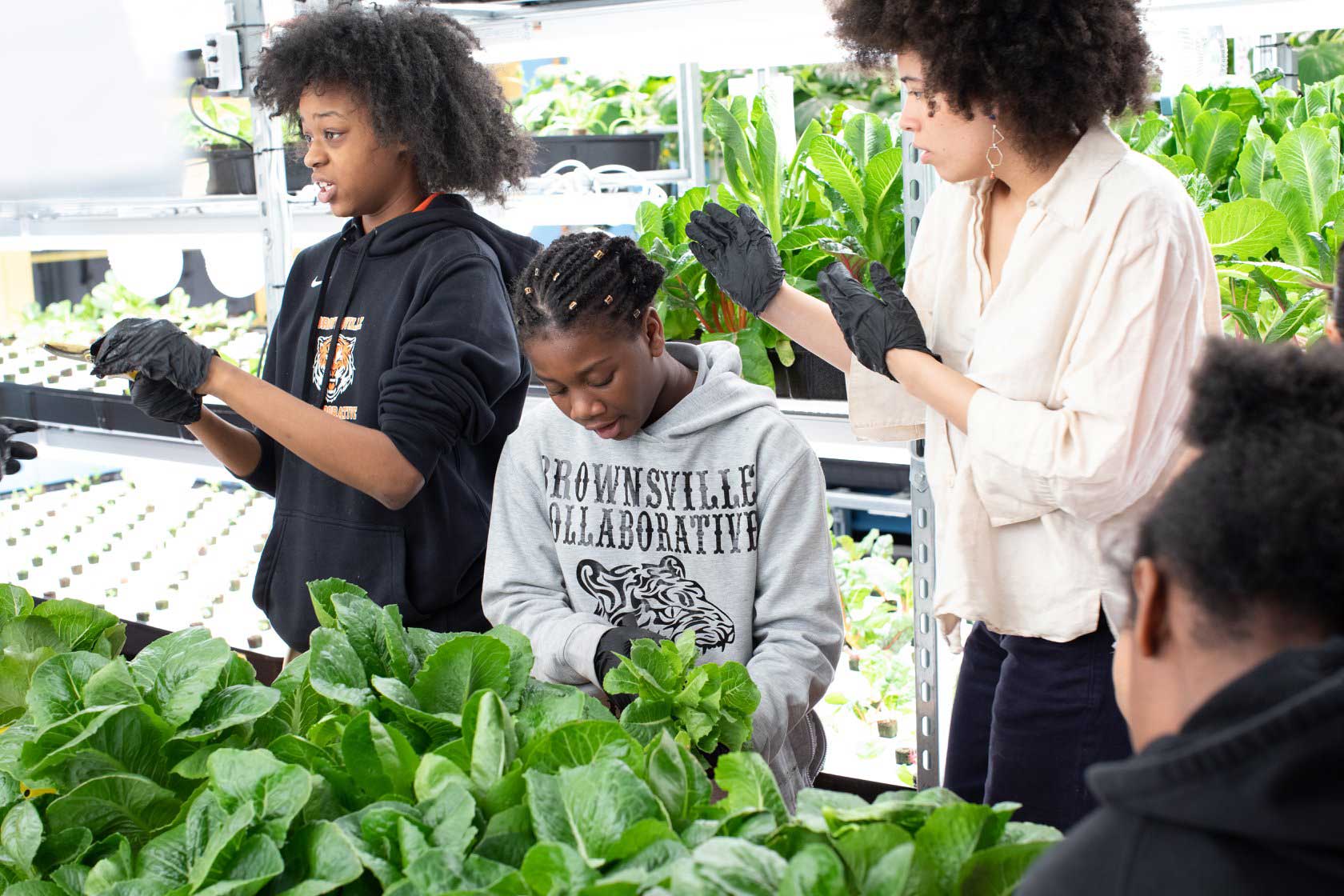 Teens for Food Justice
Shaping our food system
McPhall and Brown are planning to offer two cohorts beginning in September that will provide a unique opportunity to be in community and conversation around veganism and issues of social justice in the United States food system. One of the cohorts will be dedicated exclusively to educators, including K-12 teachers and college and university professors.
"What we've heard from previous participants and witnessed in the program is that people were able to develop a deeper understanding of the issues of our food system and the context and history that shapes the food system in a way that they wouldn't have been able to otherwise without the support of this community and the intentional structure of the program," Brown said in a statement. "We hope to continue to provide an opportunity for people to make these essential connections within a supportive community where they then feel better equipped and knowledgeable enough to contribute to positive change for the benefit of all of us–animals, humans, and the planet."
Last year, Farm Sanctuary took on a wider approach to animal advocacy to include social justice issues within animal agriculture and the global food system, including interrelated issues of oppression among workers and communities. In addition to advocating for animals in industrial agriculture, its expanded website platform now highlights the interrelated issues of oppression that stem from the global food system, including social injustices, human rights violations, and community health crises, and aims to educate consumers about how a shift from an animal-based to a plant-based lifestyle can be the most impactful social change movement of our time.
For more on veganism and social justice, read:
5 Black Vegans Who Are Changing the World
Joaquin Phoenix on Veganism, the Environment, and Social Justice
This Chef Is Trying to Open a Vegan Latinx Social Justice Cafe in Seattle