Investments in plant-based meat lead to far greater cuts in greenhouse gas (GHG) emissions than other climate investments such as green buildings and electric cars, according to a new report from Boston Consulting Group. The report, called The Untapped Climate Opportunity in Alternative Proteins, found that for each dollar investment in improving and scaling up the production of alternatives to meat and dairy resulted in seven times more emissions reductions compared to green buildings and 11 times more than zero-emission cars.
The report points out that the food system accounts for 26 percent of current GHG emissions. Animal agriculture, the largest GHG emitter within the food system, is responsible for 15 percent of global emissions—roughly matching the emissions from the transportation sector. Current forecasts indicate that alternative proteins will represent 11 percent of all protein consumption by 2035, and with some help from technology, investors, and regulators, alternative proteins could command 22 percent of the global market over this timeframe.
If we remain on track for an 11-percent share, the report notes, we will see a reduction of 0.85 gigaton of CO2 equivalent worldwide by 2030—equal to decarbonizing 95 percent of the aviation industry. In comparison with other solutions, such as flying less or retrofitting existing housing stock, the economic and individual consumer trade offs involved in shifting from animal-based proteins to more climate-friendly alternatives are relatively small.
Additionally, any significant overall change in consumers' diets toward more alternative proteins will have an immediate cooling effect on the planet, since GHG emissions from animal farming include a substantial portion of methane—as much as 50 percent, the report notes. Methane has a much higher global warming potential than CO2 and a much shorter atmospheric lifetime, which means reducing methane levels in the atmosphere also comes with a cooling effect.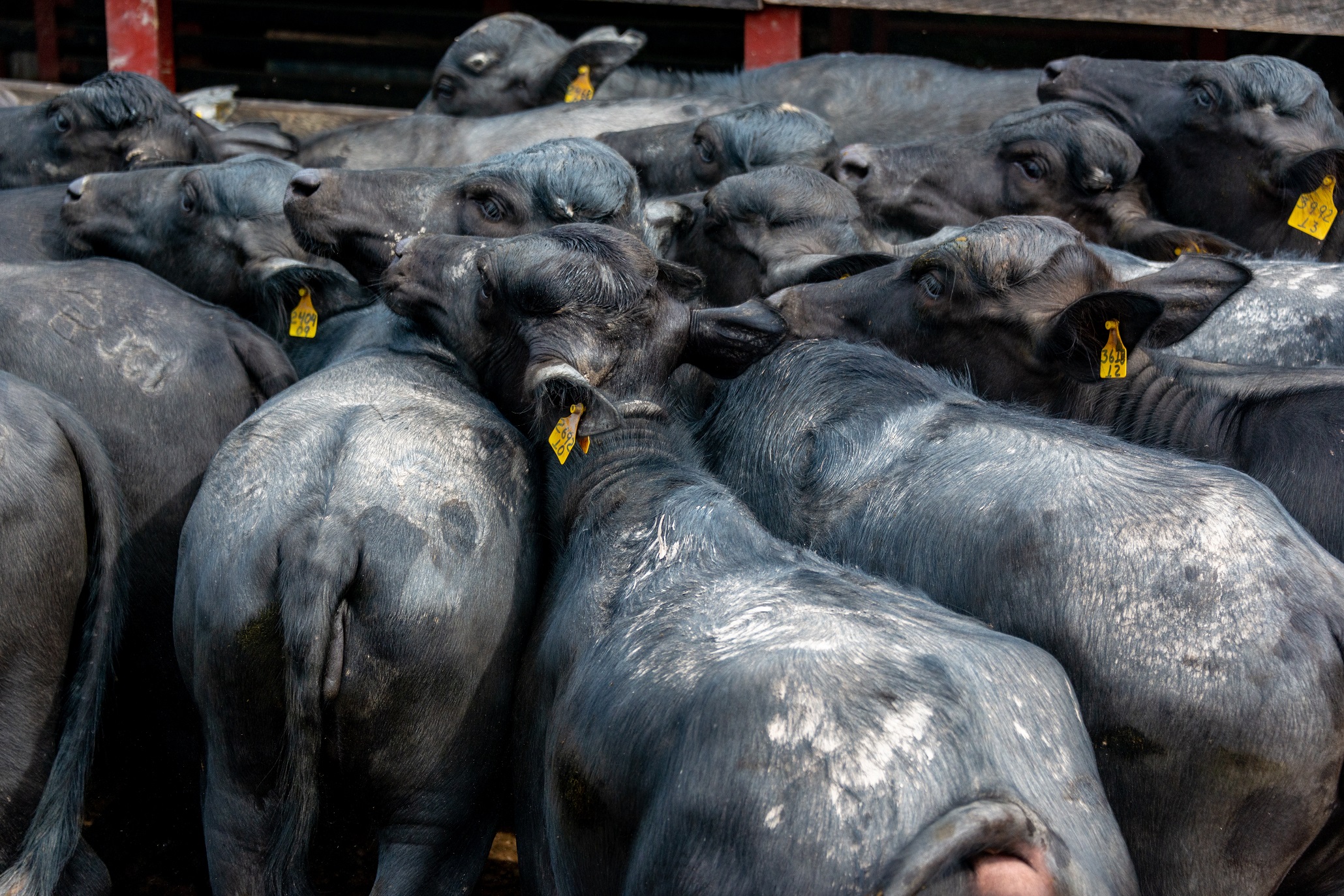 "Pivoting away from animal-based proteins will lead to shorter, more resilient, and potentially more local supply chains," Ben Morach, a BCG managing director and partner, said in a statement. "Widespread adoption of alternative proteins can remove the risk of supply chain disruptions and play a critical role [in] tackling climate change, with consumers playing a key part in propelling this transition."
Alternative protein has a positive climate impact
The report included a survey of more than 3,700 people in seven countries (the United Kingdom, United States, China, France, Germany, Spain, and the United Arab Emirates) regarding their reasons for trying alternative proteins and what keeps them from buying more. It found 30 percent of consumers would switch to alternative protein products if they believed doing so would have a positive climate impact, which shows that there is a clear need for more active positioning and consumer education. Additionally, three-quarters of respondents cited health as their primary motivator for consuming alternative proteins. About 90 percent of people said they liked at least some of the alternative protein products they had tried. The survey also found that improvements in three key areas—health, taste, and price—are key to boosting demand.
The report, which focused on the investment opportunities in alternative protein, highlights the fact that investments in this area will have a much greater impact than corresponding decarbonization investments in other high-emitting sectors such as transportation or buildings. And as value pools form around new technologies and processes in the food system that help address critical issues such as health, taste, and price, the need for traditional food processing like animal slaughter and meat packing will decline. This means every stakeholder along the value chain will feel the impact of the transformation, and many will find big opportunities in contributing to a more sustainable food system through alternative proteins.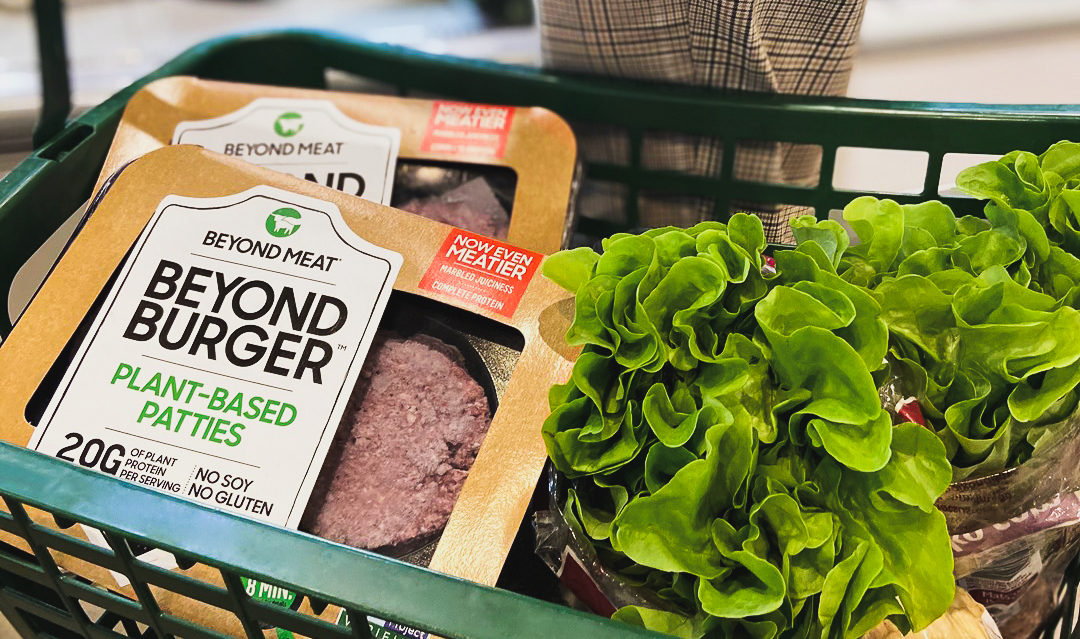 Beyond Meat
"The products consumers are seeing on the shelves today will be followed by a wave of cleaner, healthier, and tastier alternative proteins, as technology allows for increasing innovation," Bjoern Witte, CEO of Blue Horizon, said in a statement. "We've seen the fast-paced development of these technologies in our own portfolio as well as the wider food-tech industry, leading to an overall better consumer product range. This is great news for today's consumers, but we're just at the beginning, really. Future generations will benefit greatly from the demonstrable impact this will have on the environment, as shown through our analysis of climate data."
Investing in cultured meat
The report notes that effective regulation is imperative to ensure the continued growth of the alternative protein market. In recent years, there has been an acceleration to provide regulatory approval for fermentation-based and animal-cell-based products around the globe. In 2015, Israel led the way by announcing that its novel framework for regulating food safety would apply to alternative proteins.
In 2020, Singapore became the first country in the world to approve the sale of cell-based meat, allowing companies such as California-based food technology startup Eat Just to include its cell-based chicken as an ingredient in chicken bites that were part of a small commercial launch for Eat Just's new brand GOOD Meat.
And in its latest five-year plan released in January 2022, China acknowledged the need to "expand beyond traditional crops, livestock, and poultry to more abundant biological resources" and made animal-cell-based meat and other alternative proteins part of its food security strategy.
For the latest vegan news, read:
America's Youngest Yogi is Opening a Vegan Food Truck
Sophia's Famous Lasagna Goes Vegan at 'Golden Girls' Pop-up in Beverly Hills
Plant-Based Diet May Be the Secret to Chris Paul's NBA Success