While we might never know if the chicken or the egg came first, a new joint venture between Alpha Foods (a maker of vegan meats, including chicken) and The Every Co. (which makes animal-free egg whites) will uncover what happens when they come together.
This week, the two signed a Joint Development Agreement (JDA) to create the next-generation of vegan foods, including meat alternatives, to help steer the food system in a more sustainable direction.
Founded in 2014, Every recreates animal identical proteins through precision fermentation. In a process similar to brewing beer, the company feeds sugar to yeast that then produces vegan proteins that are nature-identical to their animal counterparts.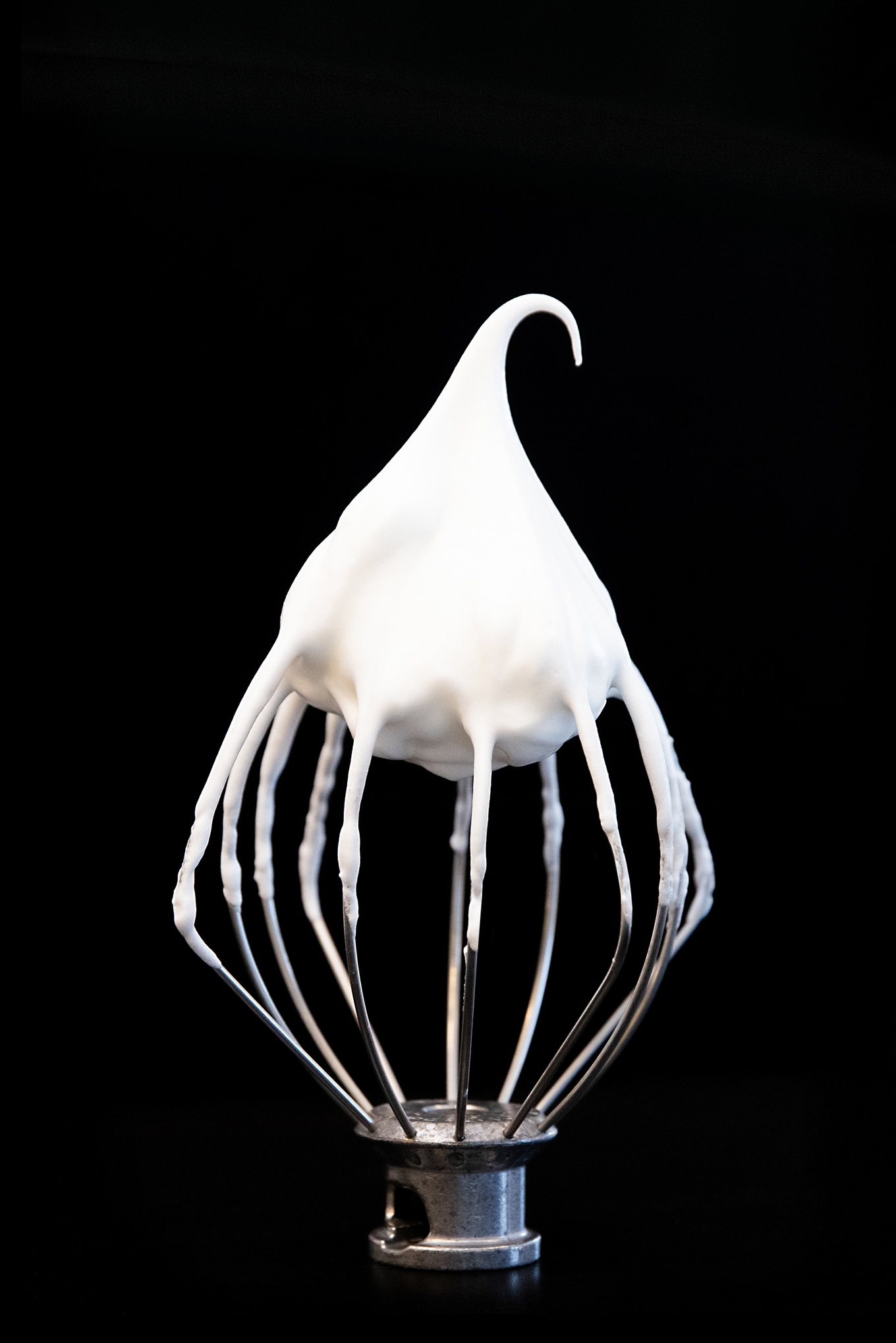 The EVERY Co.
This is how the California-based company makes its Every EggWhite protein, a functional vegan egg protein which features the same amino acid profile, nutrition, and functionality as traditionally made eggs without any animal inputs.
Alpha's portfolio of products is large and ranges from various plant-based meat products (chicken nuggets, strips, meatballs, and patties, along with beef and sausage grumbles) to convenience meals (such as tamales, burritos, wraps, and more).
"Every is on a mission to accelerate the world's transition to animal-free protein," Arturo Elizondo, Every's co-founder and CEO, tells VegNews.
"Partnering with established brands like Alpha Foods affords Every an onramp to delivering increasing volumes of animal-free protein across channels and geographies, while innovating alongside like-minded businesses," he says.
Alpha's wide distribution at retailers such as Sprouts Farmers Market and Costco means that Every's animal-free protein will reach a wide variety of consumers.
Vegan meat has room for improvement
Gen Z is a driving demographic behind the popularity of plant-based alternatives to animal products. One thing standing in the way of them going vegan? A recent survey found that 37 percent indicated that their cravings for non-vegan food—mostly meat—is the culprit.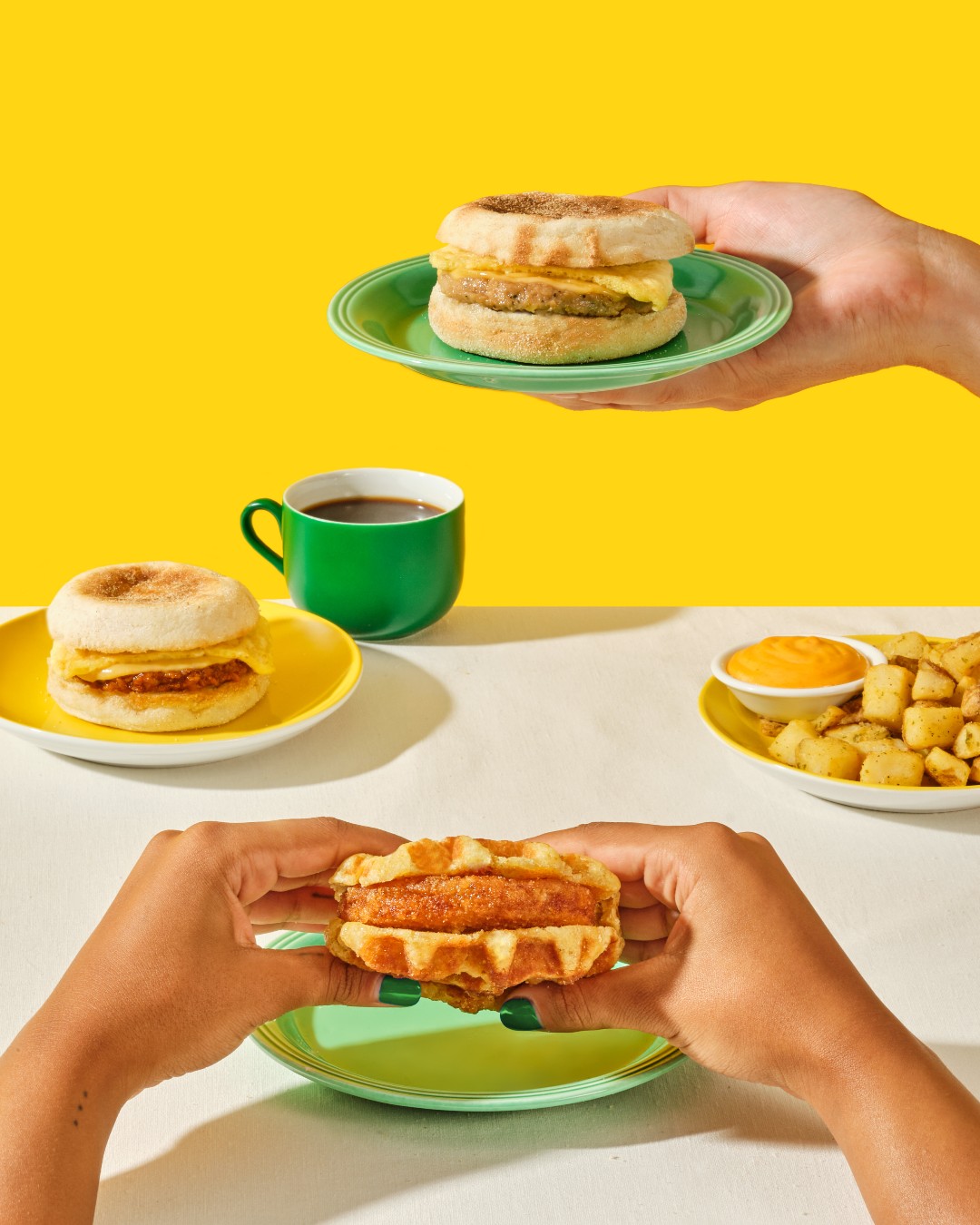 Alpha Foods
This means there is room for improvement and variety in the plant-based meat sector, something that both Alpha and Every are looking to explore jointly. Nick Toriello, Every's Vice President and Head of Partnerships, explains that the partnership is in its early stages and the two companies will be working closely on bringing innovations to market, be it in the form of specific products, lines, or other offerings.
"Broadly speaking, Every EggWhite has been shown to provide alternative protein formulators with essential binding and gelation across a variety of temperatures, improve moisture retention, and deliver a desirable meaty taste," Toriello tells VegNews.
Alpha was founded in 2015 with the notion of closing the divide between meat and plant eaters with convenient and familiar offerings, be it breakfast sandwiches or frozen burritos. Its partnership with Every is a natural progression of that mission, Alpha Co-Founder and CEO Cole Orobetz explains.
"We're drawn to Every's animal-free proteins given they're designed to help bridge the gap between plant-based products and the real thing, broadening the category to attract new consumers," Orobetz said in a statement. "We are very excited about this collaboration and look forward to bringing products to consumers soon."
Improving vegan food for good
A truly cage-free egg, Every has demonstrated that its animal-free EggWhite serves as a one-for-one swap to conventional eggs in several applications to date.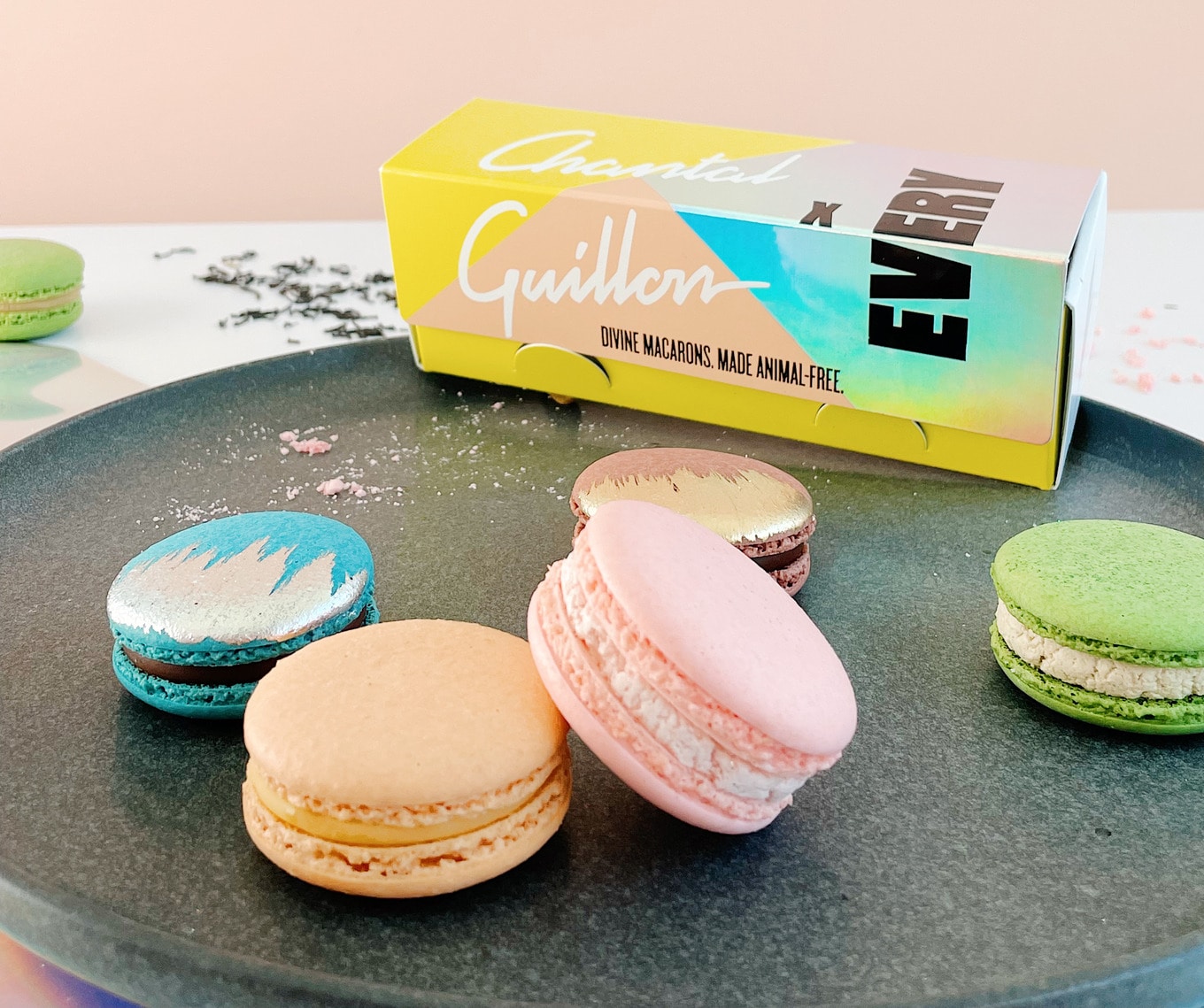 The EVERY Co.
These innovations include a nutritionally boosted green smoothie with snacks brand Pressed; adaptogenic hard juice with beverage innovator Pulp Culture; and the world's first vegan macaron made with animal-free egg whites with San Francisco's artisan shop Chantal Guillion.
"As we look ahead, we are excited to partner with innovative formulators like Alpha Foods who are looking to expand their toolkits to make the best possible products that excel on taste, texture, nutrition and sustainability for a variety of audiences," Elizondo says.
Every also makes other Vegan Society-certified proteins, such as animal-free pepsin, using its platform. These proteins offer myriad benefits such as maximizing nutritional profiles and improving textural components, while enhancing overall product performance, all without relying on animal inputs.
Under the JDA, Every and Alpha will work to bring to market new and exciting formulations to help consumers make more ethical and environmentally friendly choices.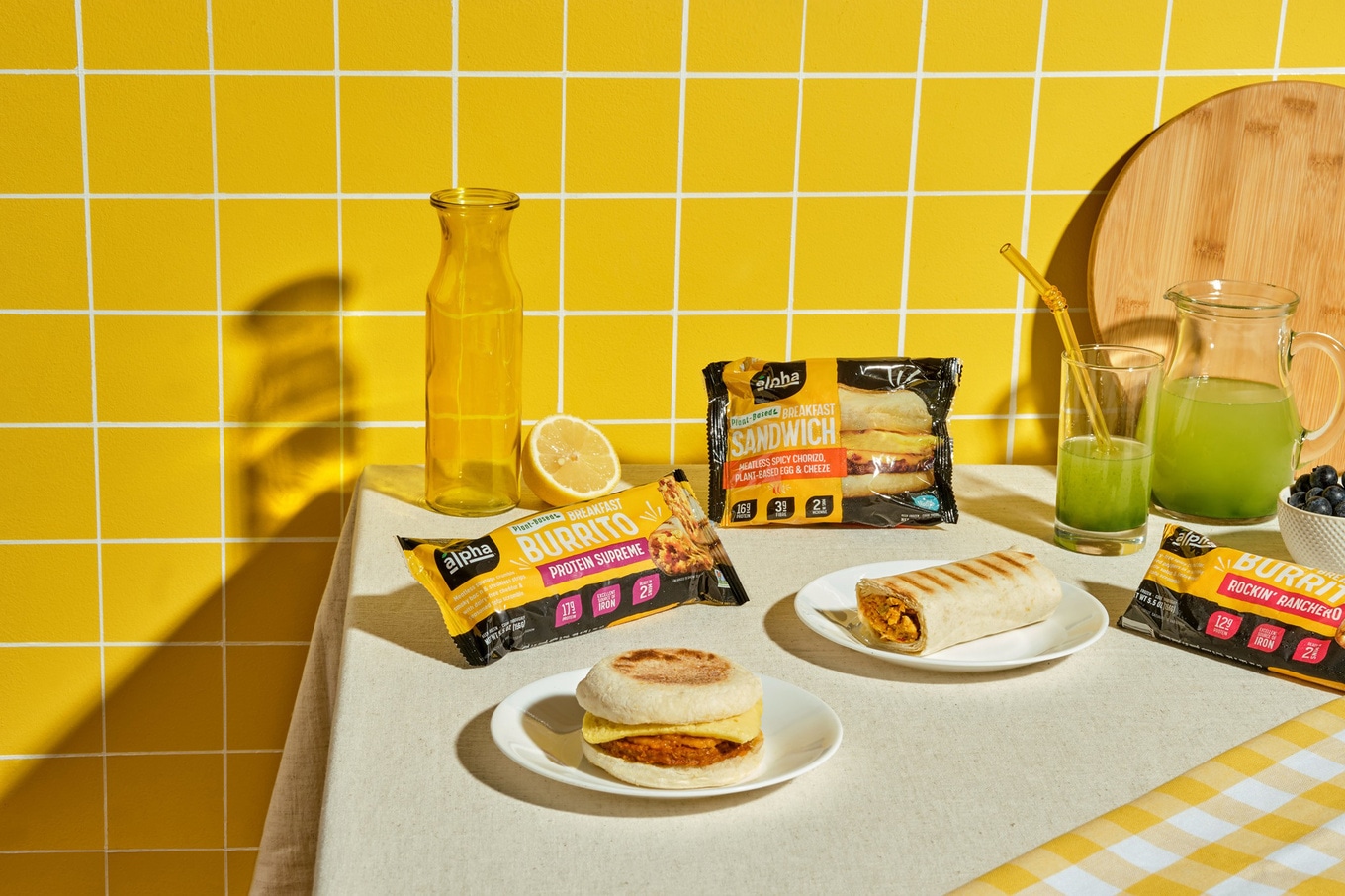 Alpha Foods
"Alpha Foods is devoted to making eating delicious plant-based food even easier and more convenient for consumers," Toriello says. "The company has identified animal-free Every EggWhite as an ingredient of interest as Alpha Foods focuses on delivering products with the flavors and textures customers desire, wherever they are on their plant-based journey."
Every's mission to transform the food industry with its animal-free proteins is supported by investments that total more than $230 million, including recent participation from actress Anne Hathaway.
For the latest vegan news, read: