Is beef a heart-healthy food? The American Heart Association (AHA) continues to allow certain beef products to display its Heart-Healthy check, despite a growing body of research that points to the detrimental effects of consuming red meat.
Last year, nonprofit Animal Outlook (AO) took the 100-year-old organization to task with a lawsuit that alleges that the AHA permits companies to exhibit the check mark on particular meat products and promote them as "heart-healthy" for a fee.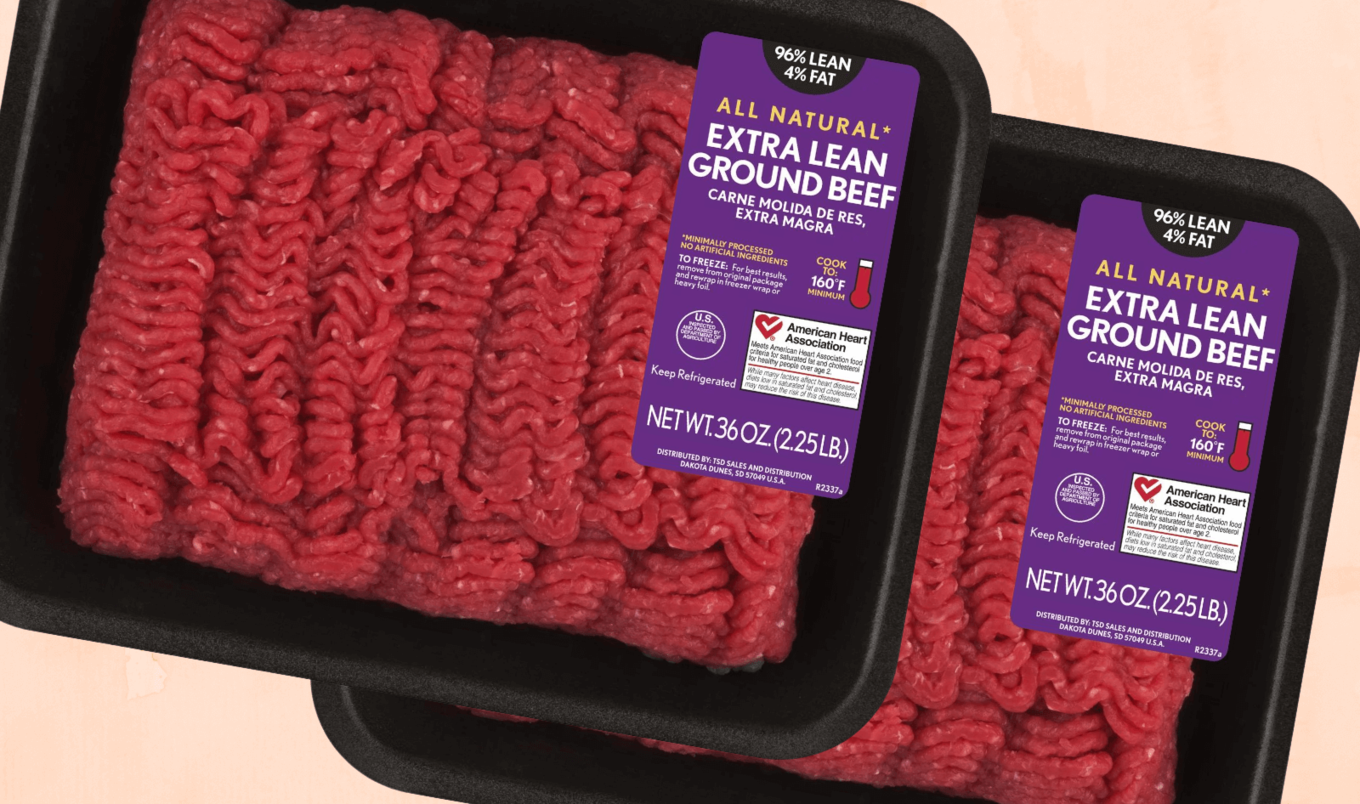 Walmart
How much? The fee varies from a few hundred to several thousand dollars based on the sales revenue of the applicant. The Beef Checkoff Program also helps get retailers and meat processors discounts on these fees.
And by certifying beef as heart-healthy, AHA contradicts its statements about consuming it. For instance, in 2018, the AHA cautioned that consuming animal fat could increase one's risk of death by 21 percent.
"Our lawsuit against AHA highlights its hypocrisy: on the one hand, they have taken the position publicly that these meat products are not heart-healthy and should be avoided; on the other, they are hiding the fact that the beef industry is paying them to put the AHA heart-healthy logo on its products," Cheryl Leahy, AO Executive Director, tells VegNews.
The lawsuit also claims that AHA falsely represents its Heart-Check certification program as utilizing stricter criteria than the government's standards for certifying beef, while in reality, AHA only adheres to the government's minimum standards.
So, is beef heart-healthy or not?
From bottom round to sirloin steak, various beef products carry an AHA Heart-Healthy check, including its most recent certified beef product: Extra Lean Ground Beef. Given the AHA's mixed messaging, is leaner beef any healthier?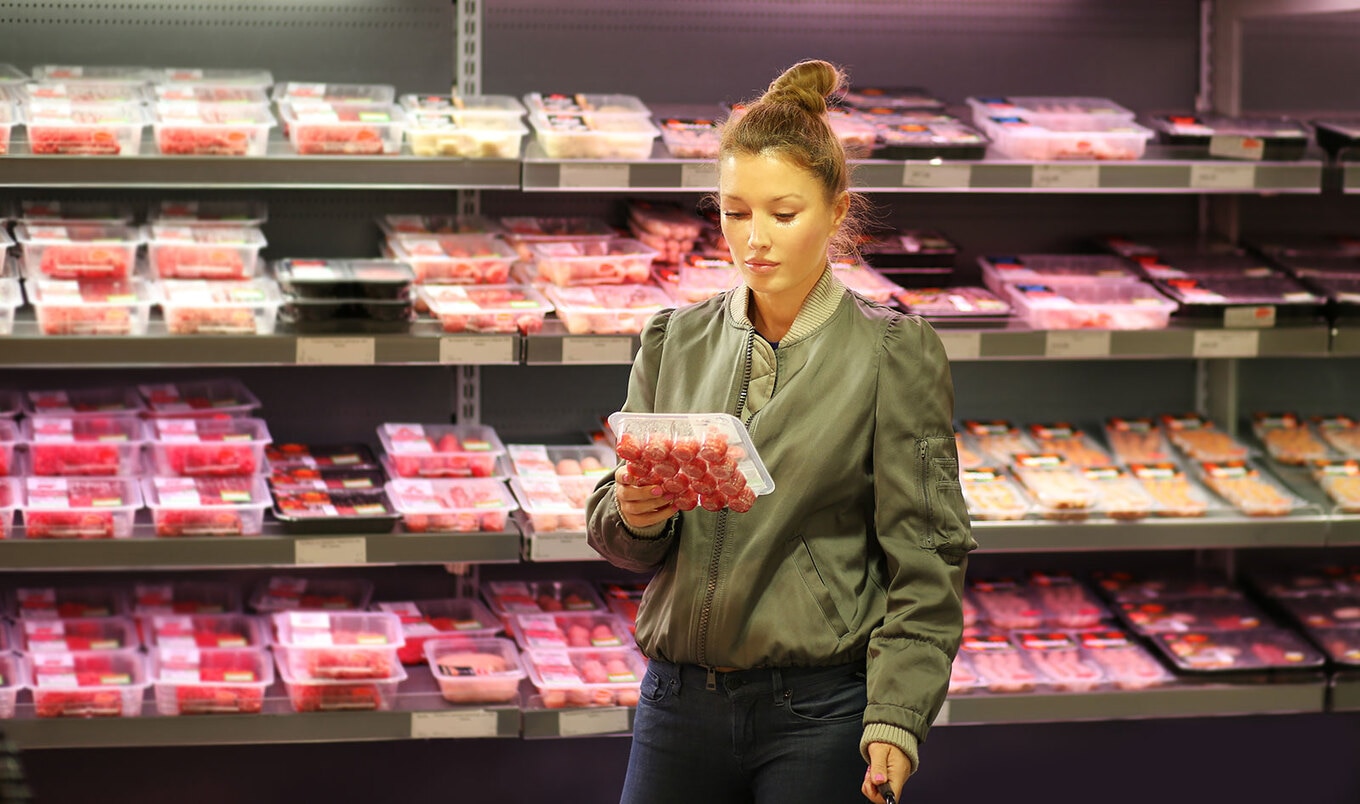 Adobe Stock
"When people talk about red meat and heart disease, they usually talk about saturated fat and cholesterol," Noah Praamsma, MS, RDN, a nutrition educator at Physicians Committee for Responsible Medicine tells VegNews. "It's easy to hear this and mistakenly believe that an extra lean hamburger would be a healthy option."
"However, there are many other components of beef that are harmful to heart health, including the protein," he says. "Because fat and animal protein are usually eaten together, we only have a few studies that just look at animal protein."
"These studies show that protein from animals can produce damaging free radicals that contribute to heart disease," Praamsma says.
A growing body of research supports this conclusion, including a study published last year in the medical journal Arteriosclerosis, Thrombosis, and Vascular Biology. Here, researchers found a serving of red meat that is eaten and digested in the intestinal tract results in gut microbes producing chemicals that increase the risk for cardiovascular disease by 22 percent.
"Red meat contains other dangerous compounds like L-carnitine, which gut bacteria turn into a compound called TMAO," Praamsma says. "Studies suggest that TMAO contributes to heart disease. Iron consumed through the diet, especially heme iron in red meat, has been linked to heart disease, too."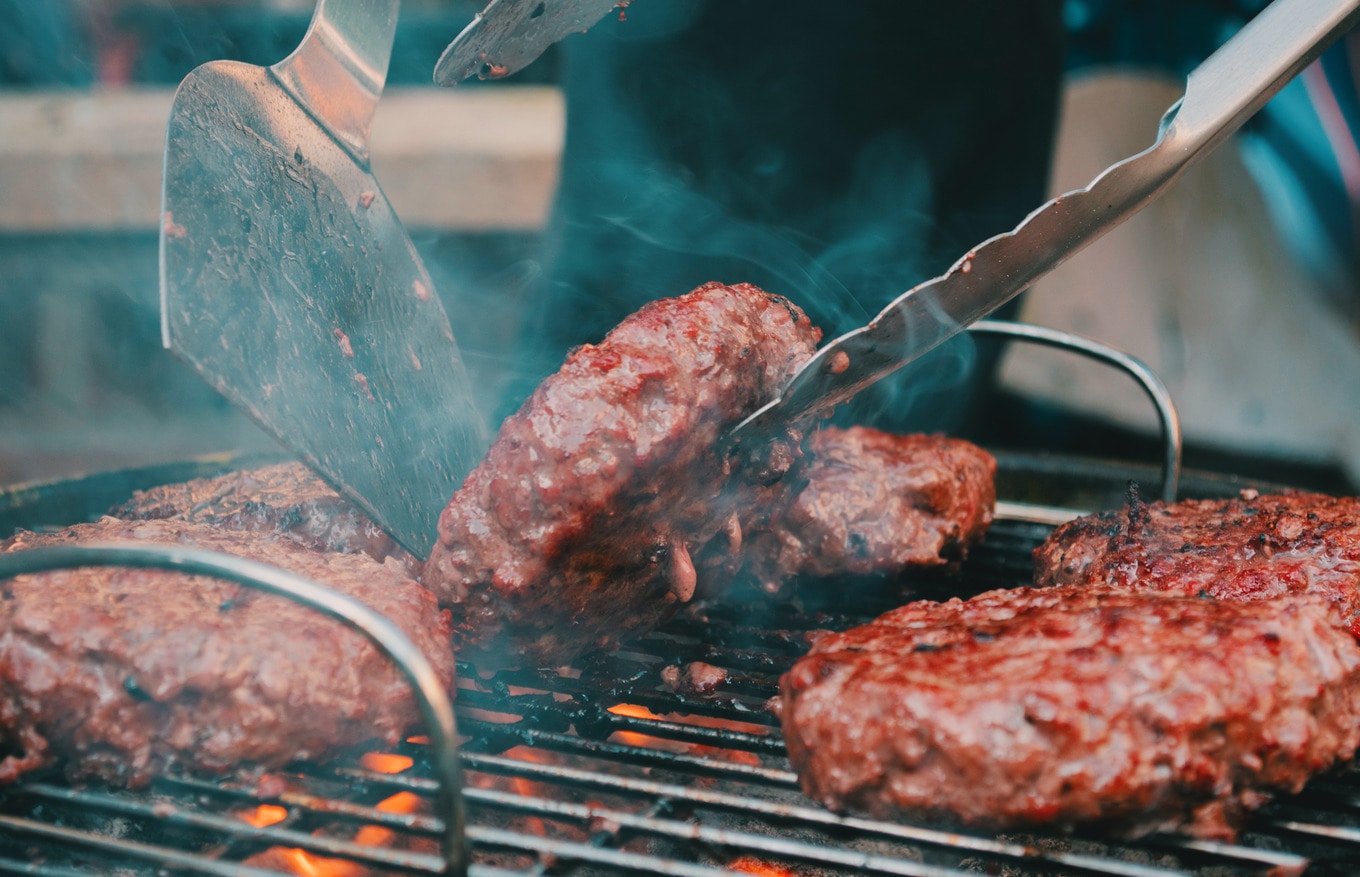 Luci/Pexels
Praamsma also points out that advanced glycation end products (AGEs) are formed when meat is cooked over high heat and consuming these has been linked to increased risk of heart disease.
Conversely, research published in 2021 in the AHA's own scientific journal found that diets that focus on nutritionally rich plant foods can help young adults get a healthier heart, lowering their risk of cardiovascular disease by 52 percent.
"When choosing what to eat, the healthiest decision will be to pick a minimally processed veggie burger or make a plant-based entrée," Praamsma says. "Use recognizable ingredients to avoid the animal protein, saturated fat, and heme iron, and instead load up on fiber, antioxidants, and healthy protein.
"Dishes made with whole food ingredients like beans, whole grains, vegetables, and spices can taste great and do great things for your heart, too," he says.
Is vegan meat heart-healthy?
This month, Beyond Meat obtained an AHA heart-healthy certification for its Beyond Steak—a first for any plant-based meat.
To do so, Beyond Steak (which is made from plant ingredients such as wheat gluten and fava bean protein) had to meet AHA requirements such as being low in saturated and trans fats, cholesterol, and sodium, and having more than 10 percent of the Daily Value of essential nutrients.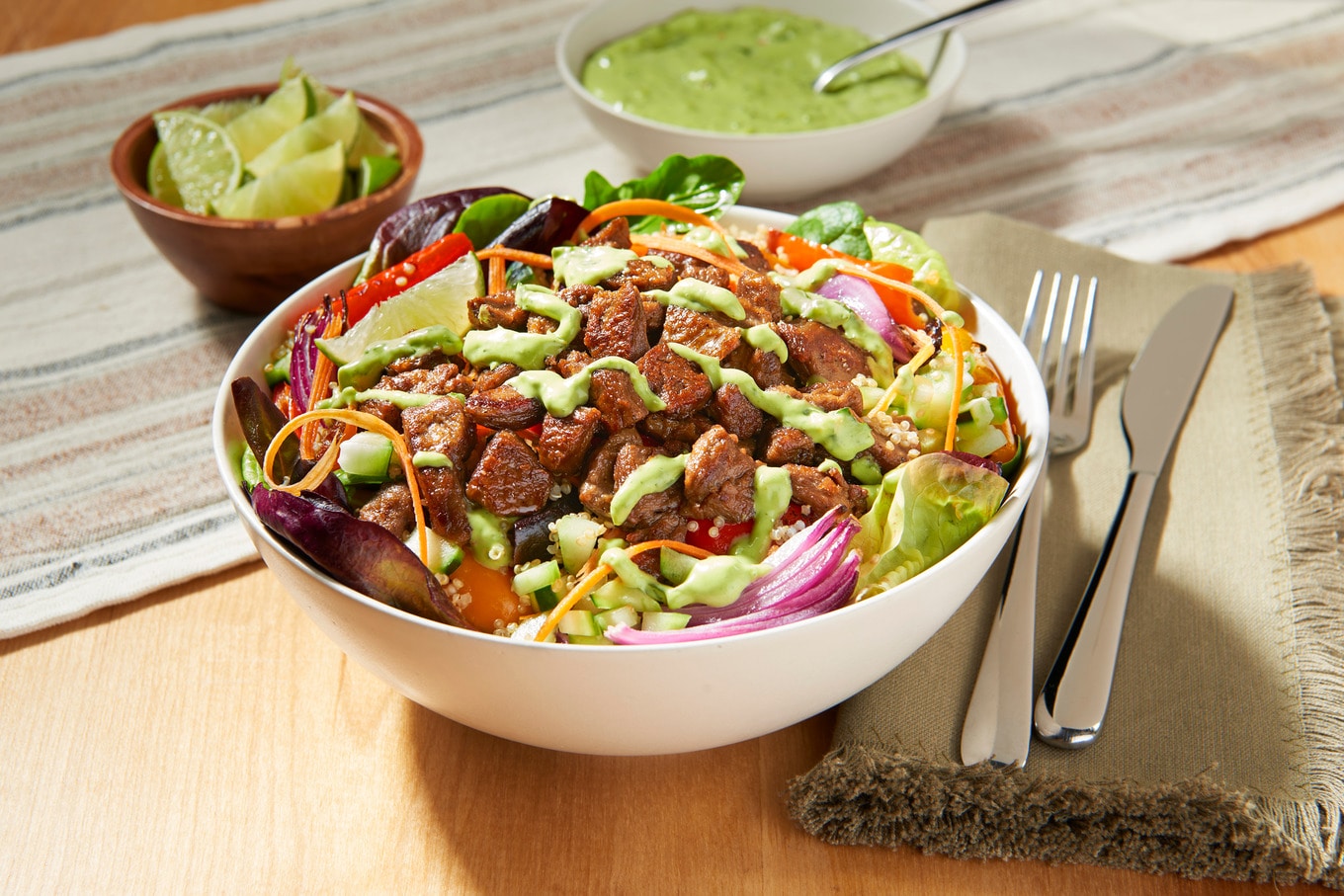 Beyond Meat
Could vegan meat be a heart-healthier choice?
In 2020, the University of Stanford published the results of its SWAP-MEAT study. Here researchers replaced animal meat with Beyond Meat products for eight weeks and reported that participants experienced improvement in several cardiovascular disease risk factors, such as LDL cholesterol levels and TMAO.
"Plant-based products that mimic the taste and texture of meat are still very new and we don't have much research yet on their long-term health impacts," Praamsma says. "Notably, plant-based meats like Beyond Steak don't have cholesterol and they avoid almost all of the harmful compounds found in meat."
"Even though some [vegan meat] products contain significant amounts of saturated fat, they might still be healthier for your heart than beef," he says.
And AHA's certification of Beyond Steak is a step in the right direction for other reasons, Leahy points out. "Beyond and other vegan products are exactly the types of products that should be carrying the AHA heart-healthy logo, which in a fair [process] would differentiate them from animal meat products," she says.
"AHA should not be putting a barrier between people and vegan eating," Leahy says. "The message to consumers should be the truth, which is unequivocally clear: they can make a choice that's both healthy and compassionate when they choose vegan."
Research continues to link meat consumption with increased cancer risk and Beyond Meat is also currently working on a multi-year project with The American Cancer Society to advance research around plant-based meat's role in cancer prevention.