Tired of paying extra for vegan milk subsitutions at Starbucks? Espresso machine company Breville is heeding the call with a new model, Barista Touch Impress, that has vegan milk in mind—making it so that a frothy espresso beverage is just a button away from perfection.
Matthew Davis, Product Expert, Toast & Beverage, Breville USA, explains that the popularity of plant-based milks has boomed in the broader coffee industry and creating a machine that is specially designed to accommodate a variety of milk options outside of traditional dairy makes sense in the modern landscape.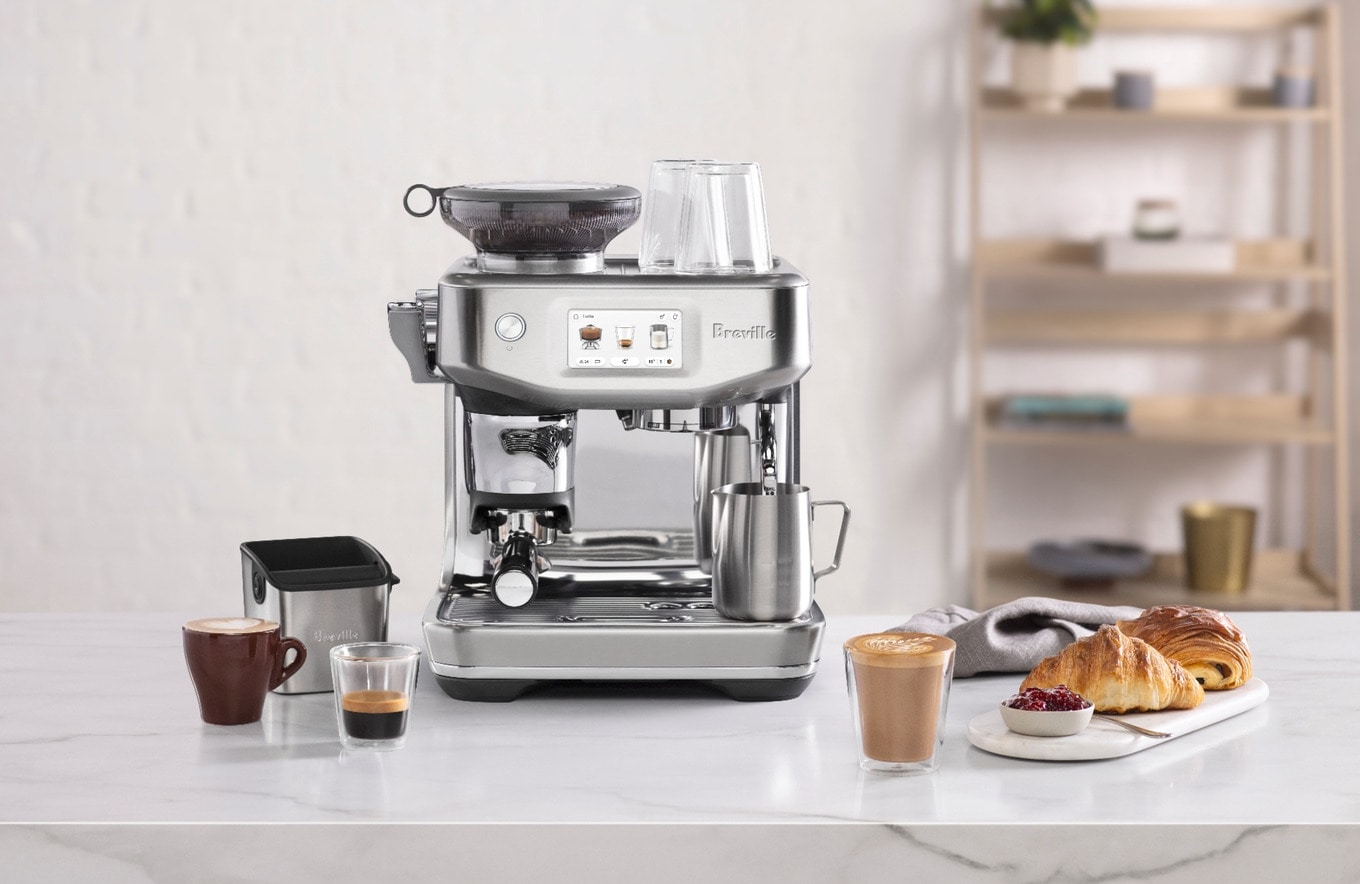 Breville
"Making specialty coffee more accessible is a big part of our mission, but that also comes with the task of making the process of brewing coffee more comfortable, enjoyable, and less of a mystery," Davis tells VegNews.
"This is even more crucial as more consumers are looking to bring espresso into their homes as a base ingredient and then adding other ingredients to compliment—hence the mission of making sure all 'milks' are included in that picture," he says.
Perfect vegan lattes, every time
Why make an entirely different machine to accommodate vegan milks? Because each milk varies in protein composition leading to wildly different results. The Barista Touch Impress is equipped with AutoMilq, a technology that zeroes in on these differences to even the latte-making field.

Breville
Davis explains that Breville narrowed down its design to focus on three vegan milks—soy, almond, and oat—out of a wide variety of options in order to perfect each based on its unique protein and fat content. In offering a setting in a bean, nut, and grain (along with dairy) category, Breville was able to create algorithms that combine the right amount of pressure and air, along with the correct temperature, in order to avoid denaturing proteins in each milk, helping to hold the perfect foam structure.
And all users have to do is push a button to select between the different milks. "Depending on that selection, the Barista Touch Impress will automatically make the internal changes necessary to ensure you end up with a beautifully dense, silky, micro-foam that gives a wonderful drinking experience and, if you're feeling up to it, the ability to pour some latte art," Davis says.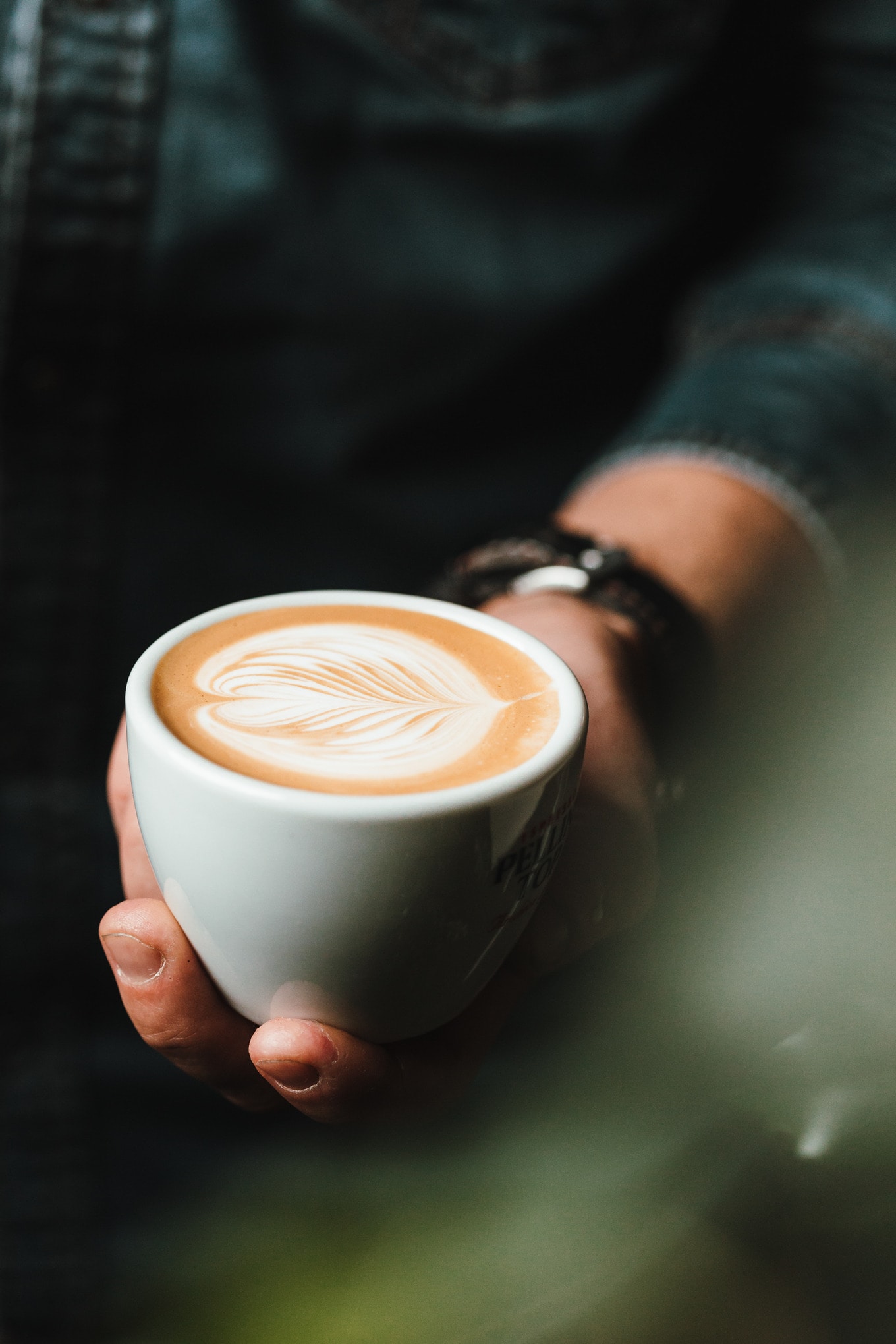 Bence Boros/Unsplash
A longtime barista himself, Davis explains that developing the machine's capabilities was a lengthy process with the end consumer—who, in the modern world, oscillates between different milks—in mind. "This was a long and rigorous road, but we're so excited to share our findings in the form of a direct consumer benefit," Davis says.
The machine was created to fulfill the demand in the home espresso market for both manual and automated coffee making experiences, with a feedback system that helps novice baristas learn about espresso pulling and milk frothing—particularly the plant-based variety—along the way.
"I spent over a decade behind the bar and can speak directly to how difficult It can be to switch from dairy to a plant-based milk because of the technique," Davis says. "Knowing that we've created a bridge for anyone to achieve the end product without the learning curve feels really great."
So when does the $1,500 machine pay for itself? If you get a grande latte with vegan milk (a surcharge of 70¢ to 80¢ each) every day, it will run you between $1,588 to $1,624 at Starbucks per year.
Rise of vegan milk in coffee shops
Breville is latching onto a greater trend bubbling up at coffee counters nationwide. "In 2019, major coffee retailers were reporting that 10 percent of their customers were requesting a milk alternative," Davis says. "Now, in 2023, that's grown to more than 20 percent."
"We know that there's a growing number of consumers who either need or prefer a non-dairy option for their coffee and as a brand who obsesses over the home experience, we can't ignore the immediate need for tools that offer more accessibility within that category," he says.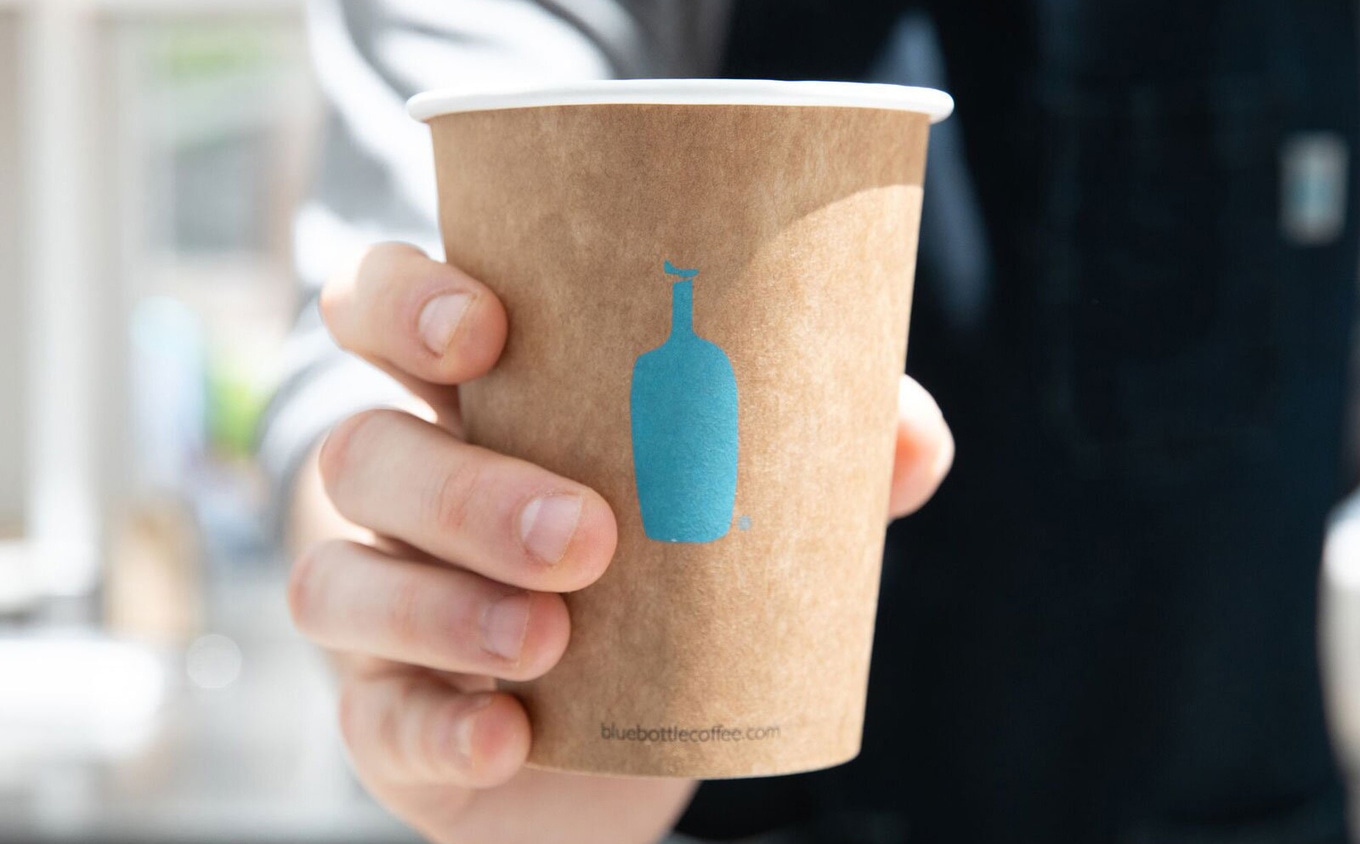 Blue Bottle
But what's going on at coffee shops? Some have begun to implement oat milk as a default, both because it feeds into growing consumer demand for the dairy-free milk and because it allows for chains to greatly lessen their carbon footprint.
For instance, in 2021, Blue Bottle piloted an oat milk default program at three California locations and found that in three months, it was ordering 8-percent less cow's milk. After five months, 75 percent of milk-based beverage orders at its pilot cafés called for plant-based milks. This successful pilot led to an expansion of the oat milk default initiative to other Blue Bottle locations.
This year, Stumptown joined the oat milk revolution by offering it as a default, as well. And Panera-owned chain Caribou Coffee dropped vegan milk surcharges to help consumers make a more eco-friendly choice.