While other parts of the plant-based industry ebbed and flowed, in 2022, vegan milk continued to gain popularity. In the United States, sales of plant-based milk grew by 6.4 percent in the 52-week period through June 12, 2022 to nearly $2.3 billion, according to SPINS data shared with FoodNavigator-USA.
Collected from multi-channel retailers that excluded Whole Foods Market, Trader Joe's, and convenience stores, the SPINS data showed that while overall sales of plant-based milk grew, certain segments of the category experienced profound growth.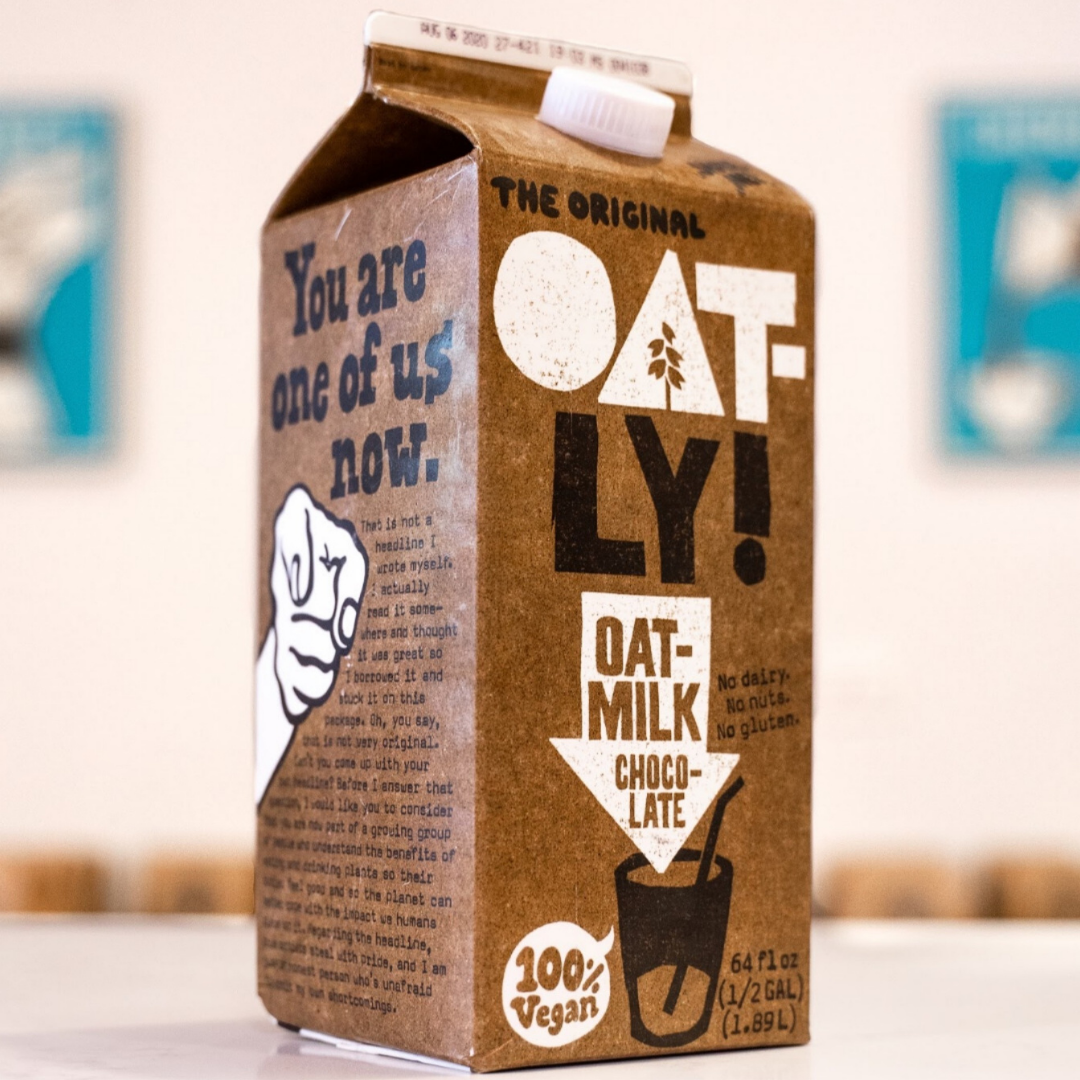 Oatly
Oat milk had the largest uptick with a 50.52-percent increase, accounting for $527.44 million of the category and pea milk was second with an increase of 23.37 percent to $60.13 million.
While almond milk continues to lead the category, it experienced a slight decline of 1.02 percent to account for nearly $1.3 billion in sales during the time period. Retail sales of soy milk remained mostly flat (at a dip of 0.09 percent) throughout the time period while other types of vegan milks such as coconut, rice, and cashew milk saw a dip in growth.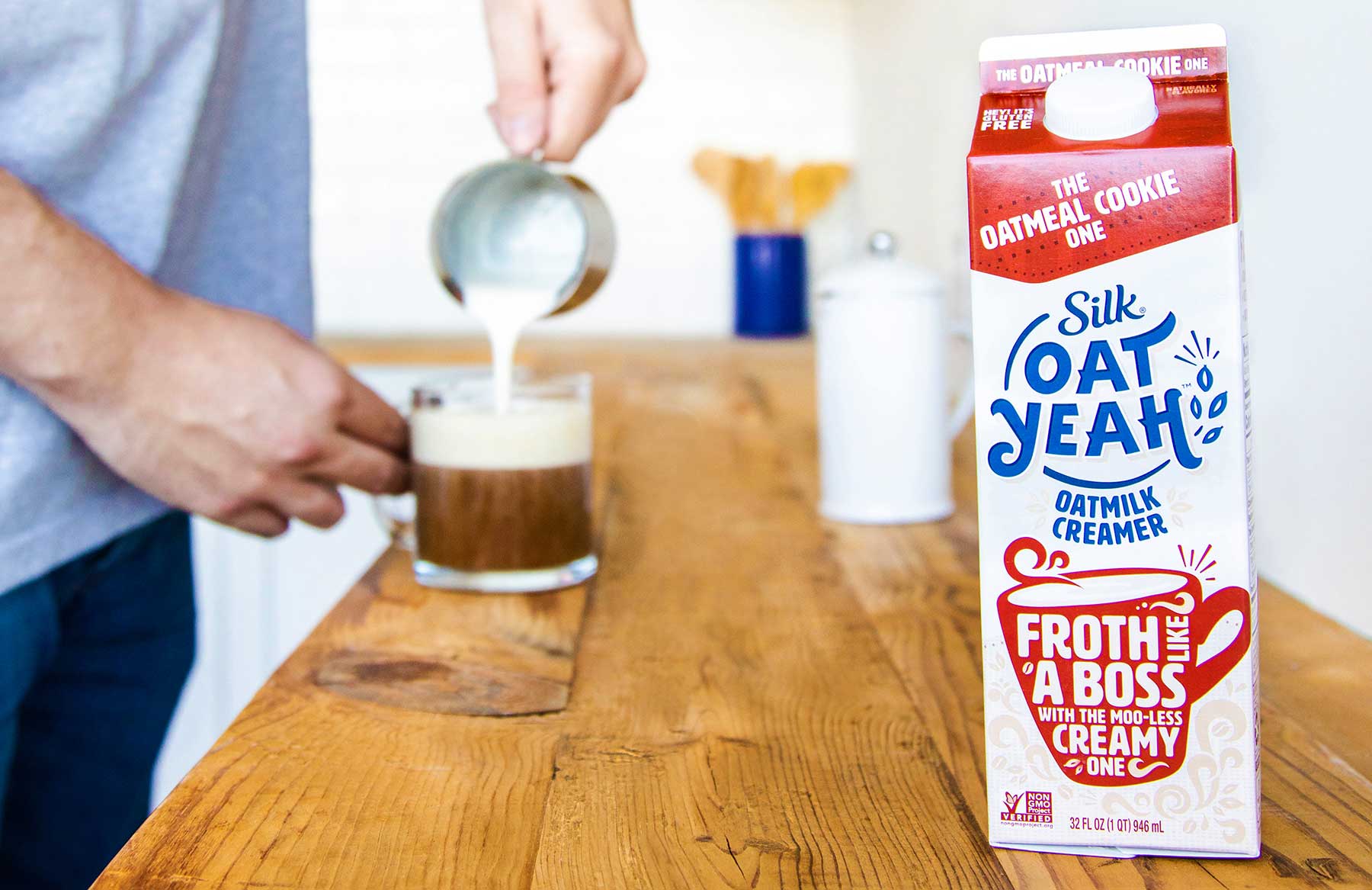 Silk
The overall growth of the vegan milk market shows that people continue to purchase alternatives to dairy. However, does that mean they are replacing it with plant-based alternatives? In its mid-year report published in March 2022, nonprofit Good Food Institute (GFI) found that vegan milks were indeed gaining market share over dairy, with plant-based milk holding a 16-percent share of the total milk market—up from 12 percent in 2018.
Oat milk on the rise
Food delivery platform Grubhub recently released its year end report and its data confirms that vegan milk is having a great year, with oat milk ranking above almond, coconut, soy, and cashew.
"Iced Coffee jumped from third place last year to top coffee order this year. 'Iced coffee over everything' was the motto—regardless of the temperature outside," the GrubHub report stated. "It became a daily routine, getting that coffee to milk ratio just right. America chose oat milk to do the trick."
While almond milk has had more time on the market, it was oat milk that reigned supreme in 2022. According to GrubHub's year end report, Americans preferred oat milk to almond milk at a ratio of four to one.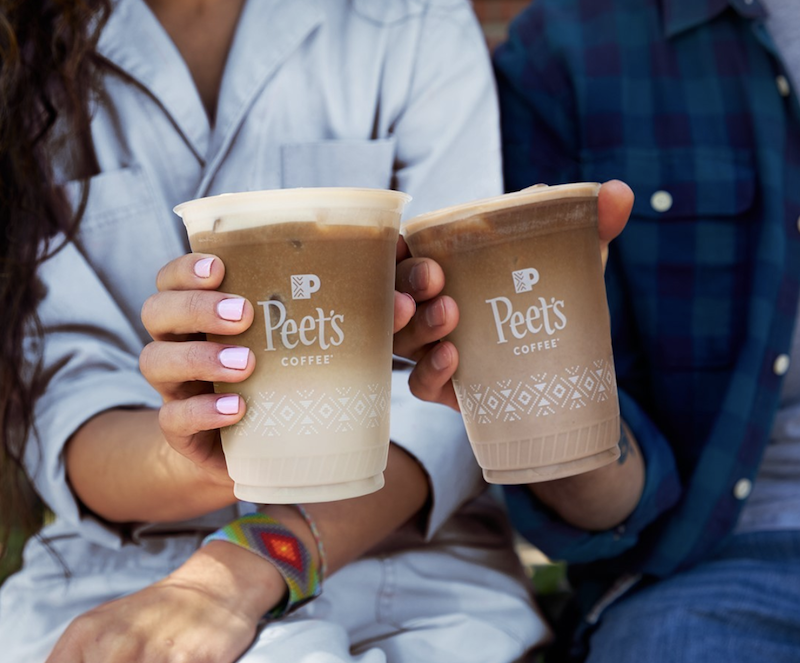 Peet's Coffee
"Coffee lovers knew just what color to look for as they swirled their cups to achieve the perfect hue," the report states.
And GrubHub's findings that oat milk is gaining popularity is reinforced by Merriam-Webster. In September, the dictionary officially added "oat milk" as a term, an indicator that the usage of the term had become popular enough to merit inclusion into the linguistic resource.
The future of vegan milk
Overall, market research shows that vegan milk will continue to gain traction among consumers for myriad reasons. One firm, Strategic Market Research, predicts the global plant-based milk industry will be worth $123.1 billion by 2030.
"Consumption of plant based milk is growing enormously globally owing to various health benefits offered by plant based milk like coconut milk, soy milk, and others," the report stated. "The market will expand due to the growing preference of consumers towards vegan beverages and food."
This market research firm values the global vegan milk industry at $31 billion in 2021 and innovators in the space are continuing to improve upon factors such as flavor, nutrition, and texture to become even more attractive to consumers.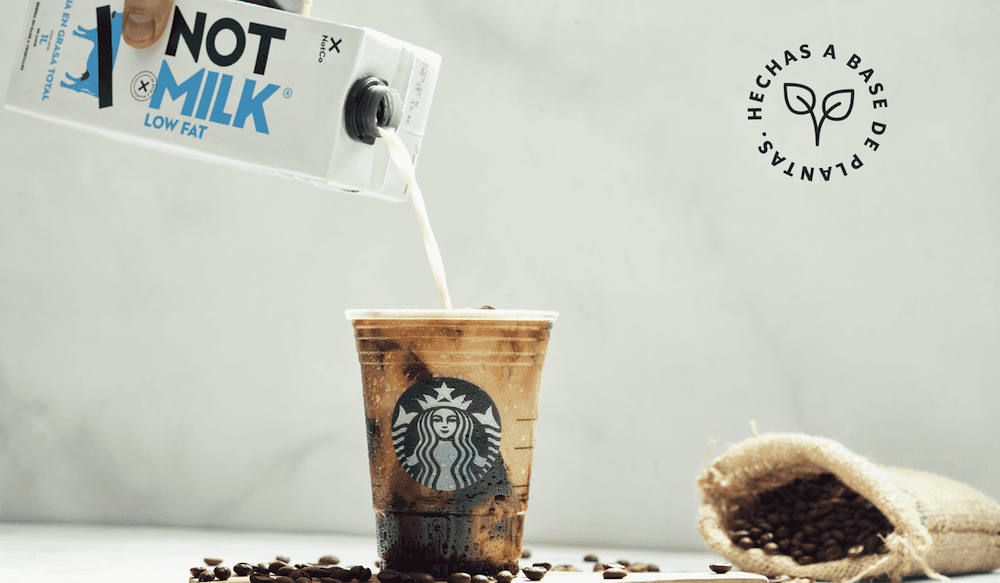 Starbucks
One company that had a major year is Chile-based The Not Company (NotCo), which creates dairy-identical milk from vegan inputs using the help of artificial intelligence. While the company's vegan NotMilk—made with unique ingredients such as cabbage, pineapple, and bamboo—has found market penetration across North and South America, in 2022, it landed on more Starbucks menus across Latin America.
Food and beverage giant Danone—which owns vegan brands Silk, So Delicious, and Vega—is working to improve its offerings with a recent $22 million investment in wellness initiatives it plans to carry out by 2030, including the reformulation of more than 70 percent of its plant-based beverages to increase their nutrient density.
California-based innovator Perfect Day is working to make vegan dairy better with the help of precision fermentation, where microbes replace cows in the milk production process to create animal-free whey. This year, the company began working with Nestlé—the world's largest food and beverage company—to get this innovation in front of consumers en masse.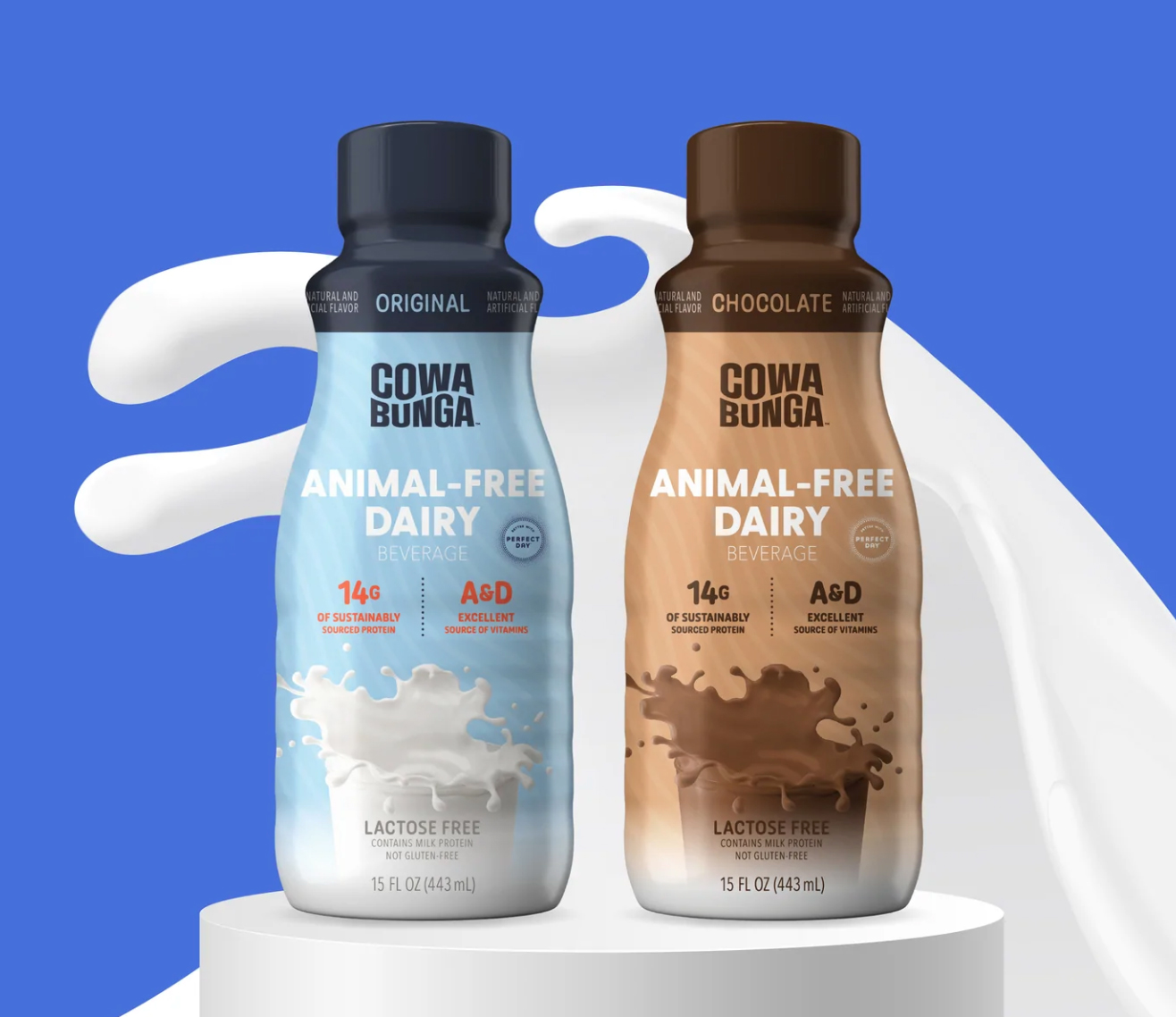 Nestlé
Under the partnership, the two companies developed vegan milk that Nestlé is now testing with its new Cowabunga brand in two flavors, original and chocolate, at select Safeway locations in the San Francisco Bay Area. Nestlé and Perfect Day will continue to explore opportunities for additional products.
With interest from these global giants, it looks like 2023 might be another stellar year for vegan milk.
For the latest vegan news, read: