Multi-hyphenate Jaden Smith is working to wipe out hunger at Skid Row—a community of unhoused people in Los Angeles—through his vegan I Love You concept. The idea here is to bring vegan food and compassionate messaging to help vulnerable populations feel seen, cared for, and nourished.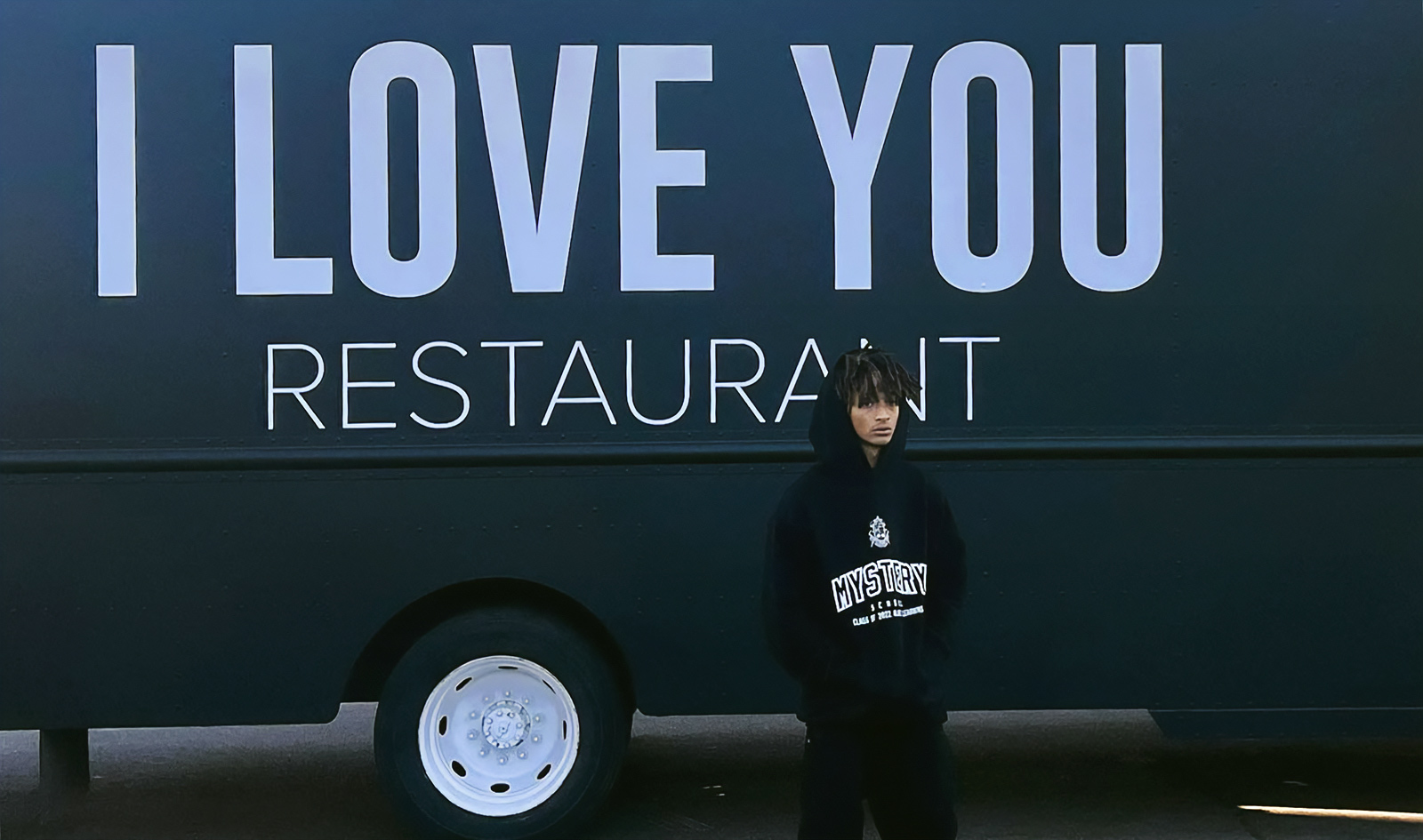 I Love You Restaurant
Smith initially launched the I Love You vegan food truck on his 21st birthday in 2019 and expanded the concept to serve other communities, including New York City's Harlem neighborhood.
"You know, it's always been a dream of mine to give back. And growing up in LA, so close to Skid Row, it felt like a no-brainer back in 2019 to create the I Love You food truck and give away free meals to the community," Smith said in a recent Instagram video.
View this post on Instagram
The truck opened to the public multiple times, feeding more than 300 Skid Row residents at every pop-up. But right when the concept was poised to grow, restrictions that arose from the COVID-19 pandemic shut it down.
Smith explained that closing during COVID-19 was devastating as the lack of jobs only increased Skid Row's unhoused population. However, with restrictions now eased, Smith recently announced that the vegan food truck would be coming back to Skid Row to continue its mission indefinitely.
"Because knowing that there's thousands of people so close who may not know where they are going to get their next meal doesn't feel good. And that's why I Love You is so important to me," Smith said.
And while Smith's concept is about helping unhoused people with free vegan food, the intentional I Love You branding on food packaging, the truck, and elsewhere is meant to reiterate a statement of compassion, bringing love into a place many overlook or disregard.
"At the end of the day, having access to water and food is a human right and we're just trying to help people live a better life," he said. "So when people ask us why we do what we do the answer is very simple: it's because I love you."
Vegan food as a vehicle of love
Smith was initially inspired to develop the I Love You concept after working with unhoused people alongside his father, Will Smith, in the 2006 film The Pursuit of Happyness. "Seeing it in real life, that's what really made me decide to create the I Love You food truck," Smith said in a video. "For something to give back to the community."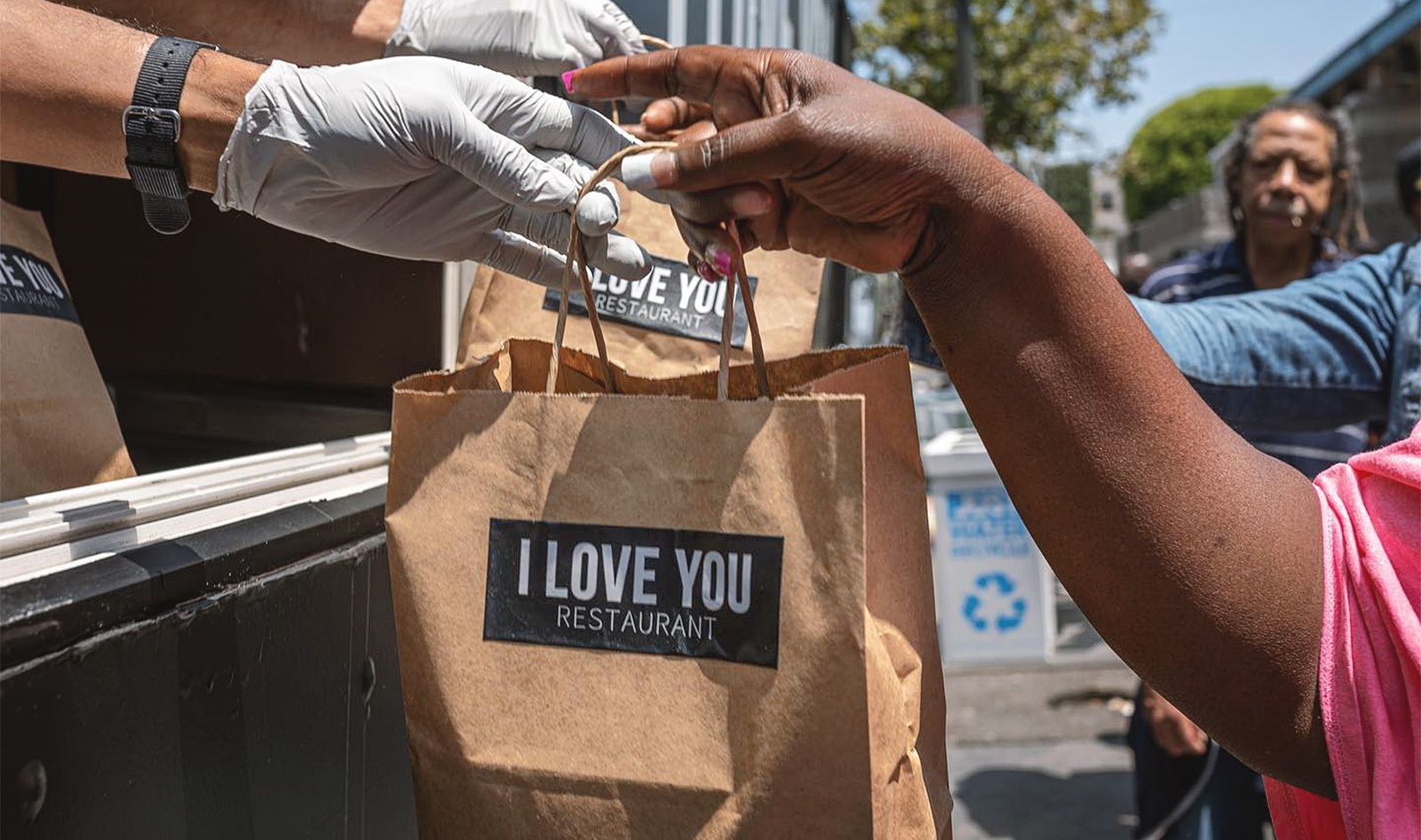 I Love You Restaurant
In 2019, Smith partnered with Café Gratitude on an initiative where he helped to create a limited-time I Love You bowl for the vegan restaurant. The goal of the charity bowl was to raise enough funds to support a donation of 10,000 vegan bowls to residents of Skid Row.
"Feeding your body with love but then also feeding another person with love who is less fortunate," he explained in the same video. "I feel like that's how the world should work."
At a February 2020 event, the I Love You vegan truck partnered with food distribution center The Midnight Mission—along with brand partners such as Impossible Foods, Smith's JUST Water, apparel brand New Balance, and Café Gratitude—to serve approximately 500 vegan meals on Skid Row.
Café Gratitude
In 2021, Smith revealed that he intends to expand the concept with a brick-and-mortar version of the I Love You Restaurant that operates with a pay-it-forward business model. "It's for homeless people to get free food," Smith told Variety at the time. "But if you're not homeless, not only do you have to pay, but you have to pay for more than the food's worth so that you can pay for the person behind you."
Additional details about this portion of the initiative have not yet been released.
Jaden Smith's other vegan ventures
In addition to the I Love You Restaurant concept, Smith is supporting the plant-based movement in a variety of ways. In 2019, Smith joined a long list of celebrity investors in plant-based company Impossible Foods and took to Twitter to urge his millions of followers to ditch meat.
The entrepreneur also co-owns sustainable water company JUST Water with his father and replaced 19,000 plastic bottles with his paper cartons at Virgin Sport ASICS London 10K race in 2019.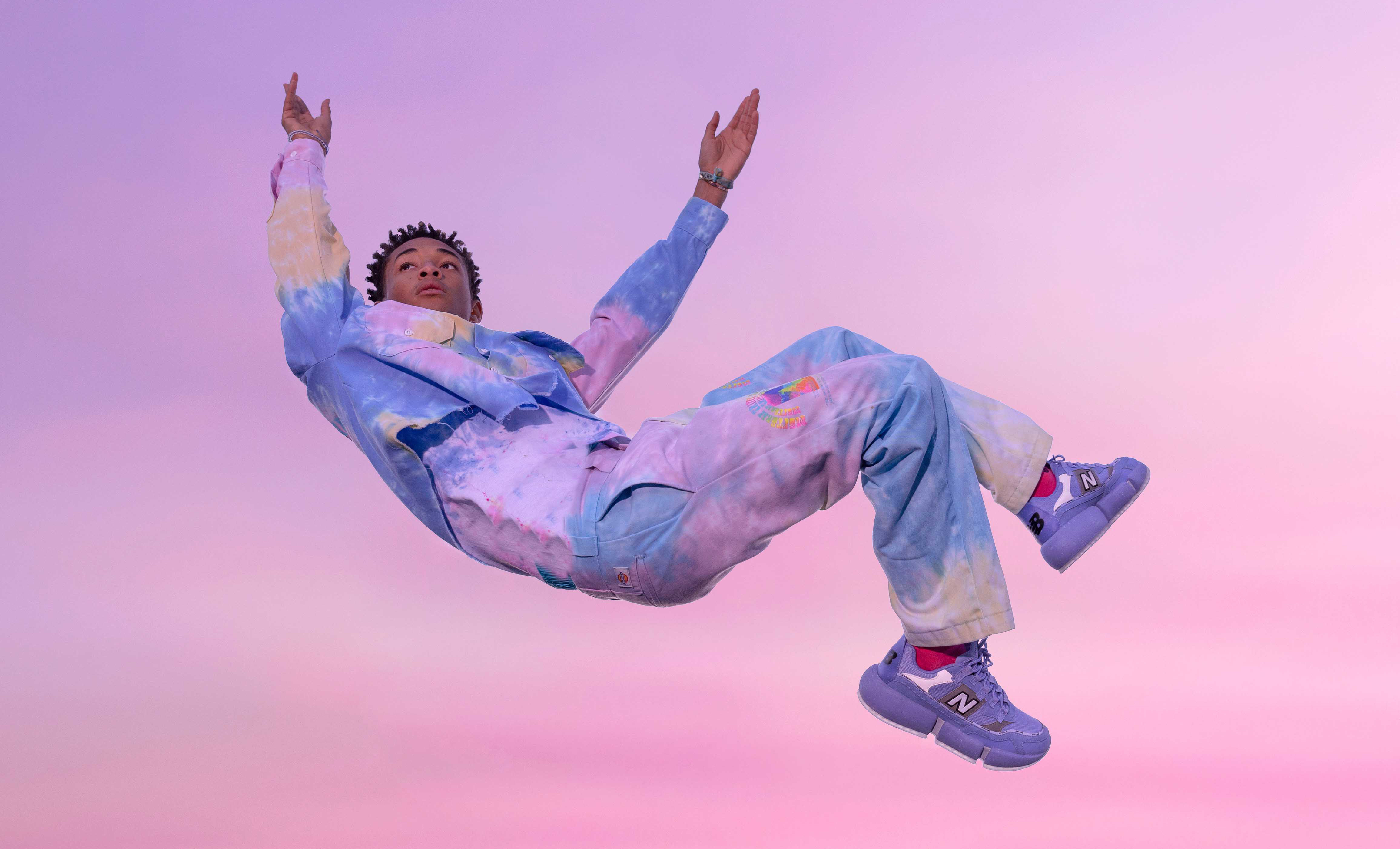 New Balance
Smith is also making waves in the fashion industry and partnered with athletic brand New Balance to design his own vegan sneakers. In 2020, the NB for Jaden Smith Vision Racer launched in a Wavy Baby Blue colorway. A bright pink version of the vegan shoe debuted in 2021 and immediately sold out.
For the latest vegan news, read: