This month, Merriam-Webster added 370 new terms to its dictionary, including "plant based" and "oat milk." The terms were added under the dictionary's food category, which also includes fall flavor phenomenon pumpkin spice. "Names of foods from around the world become familiar to us through menus, recipes, and cooking shows," Merriam-Webster stated. "But homegrown flavors—particularly one that's become (in)famously associated with autumn—also give us new words that need to be defined."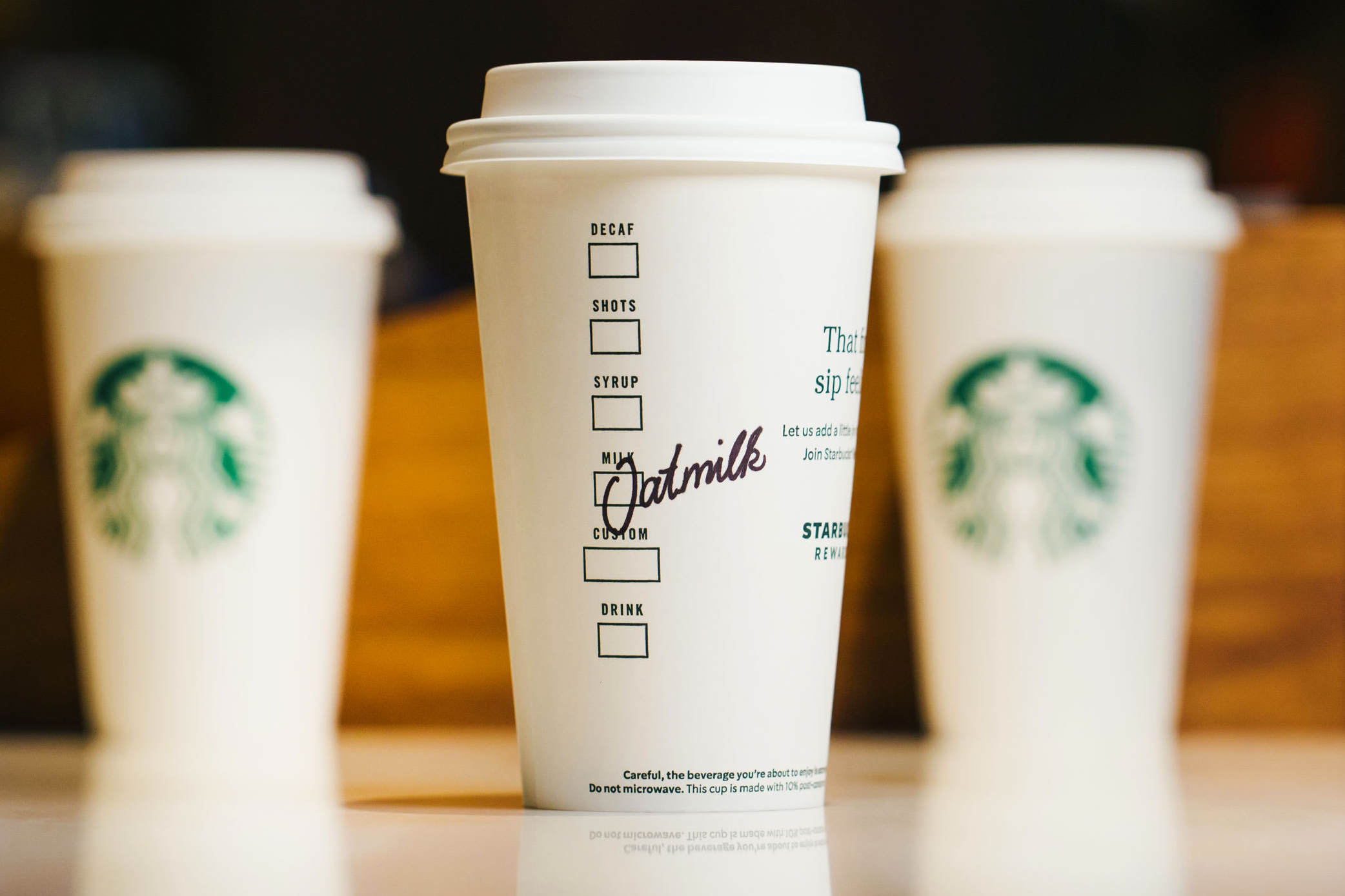 Starbucks
In addition to these two terms, Merriam-Webster added "greenwash," the practice of making something appear more environmentally friendly (or less environmentally damaging) than it is; "space force," the military organization of a nation for space warfare; and "Galentine's Day," a holiday observed on February 13th as a time to celebrate friendships especially among women.
The dictionary also added a handful of fun slang words such as "sus," "lewk," and "adorkable," and not-so-fun pandemic-related words such as "subvariant," "booster dose," and "emergency use authorization."
"Plant-based" and "oat milk" defined
Merriam-Webster has been publishing physical dictionaries since 1847 and launched its online dictionary in the 1990s. Many terms related to veganism, including the term "vegan," are part of Merriam-Webster's dictionary. However, the addition of "plant-based" and "oat milk" show that these terms are now popular enough to gain entry into the linguistic resource.
"The dictionary chronicles how the language grows and changes, which means new words and definitions must continually be added," Merriam-Webster stated. "When many people use a word in the same way, over a long enough period of time, that word becomes eligible for inclusion."
For "plant-based"—the first-known use of which occured in 1960, according to the resource—Merriam-Webster offers two definitions. The first is "made or derived from plants" and the dictionary gives "plant-based burger" as an example. The second definition speaks to the idea of "plant-based meals" and defines the term as "consisting primarily or entirely of food (such as vegetables, fruits, nuts, oils, and beans) derived from plants." According to Merriam-Webster, "plant-based" is part of the top 30 percent of popular search terms.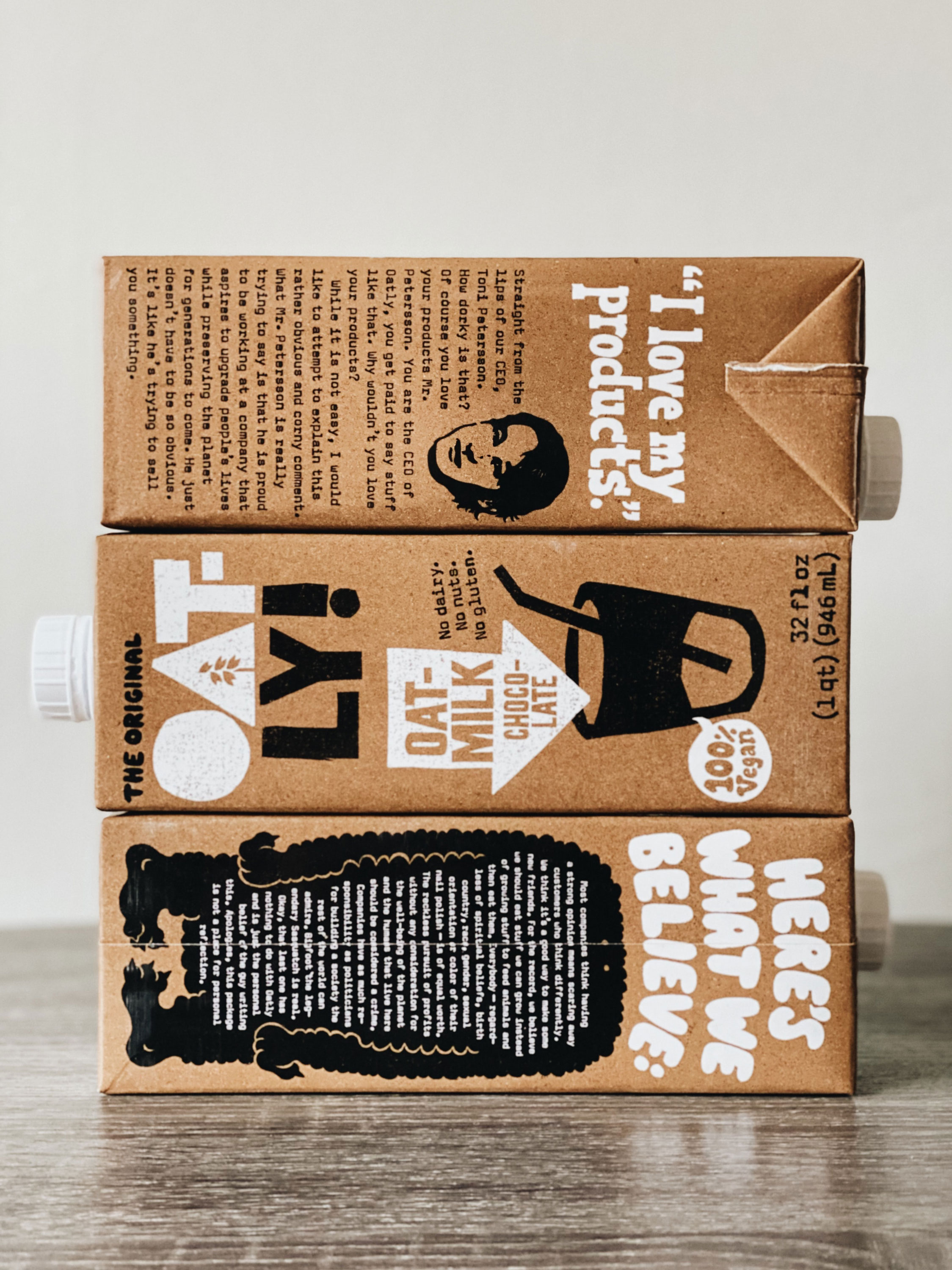 As for "oat milk," the dictionary went with a straightforward definition: a liquid made from ground oats and water that is usually fortified (as with calcium and vitamins) and used as a milk substitute. The first known usage of "oat milk" dates back to 1980, according to the dictionary, and it ranks among the top 34 percent of terms searched.
Labeling issues stunt progress
Merriam-Webster's addition of "plant-based" and "oat milk" demonstrates the acceptance of these terms into public discourse. However, the animal agriculture industry has been vehemently opposed to allowing the use of these terms to describe certain products, claiming that they fuel public confusion. In recent years, meat industry lobby groups have succeeded in influencing some states to pass legislation around limiting the use of terms such as "burger" and "sausage" to products derived from the flesh of slaughtered animals. However, states where these laws have passed have had a hard time enacting them due to legal challenges from brands arguing that this limit of corporate free speech is unconstitutional.
In Louisiana, vegan brand Tofurky—through its representatives nonprofits Animal Legal Defense Fund (ALDF) and The Good Food Institute (GFI)—successfully halted the enforcement of a law that went into effect on October 1, 2020. Sponsored by Representative Francis Thompson, the law imposed up to a $500 fine per day for every marketing use of terms such as "burger" and "sausage" on plant-based meat products, even with proper qualifiers such as "vegan" or "meatless." Proponents of this law wanted plant-based companies to use terms such as "veggie tubes" and "veggie pucks" to describe plant-based hot dogs and burgers, respectively.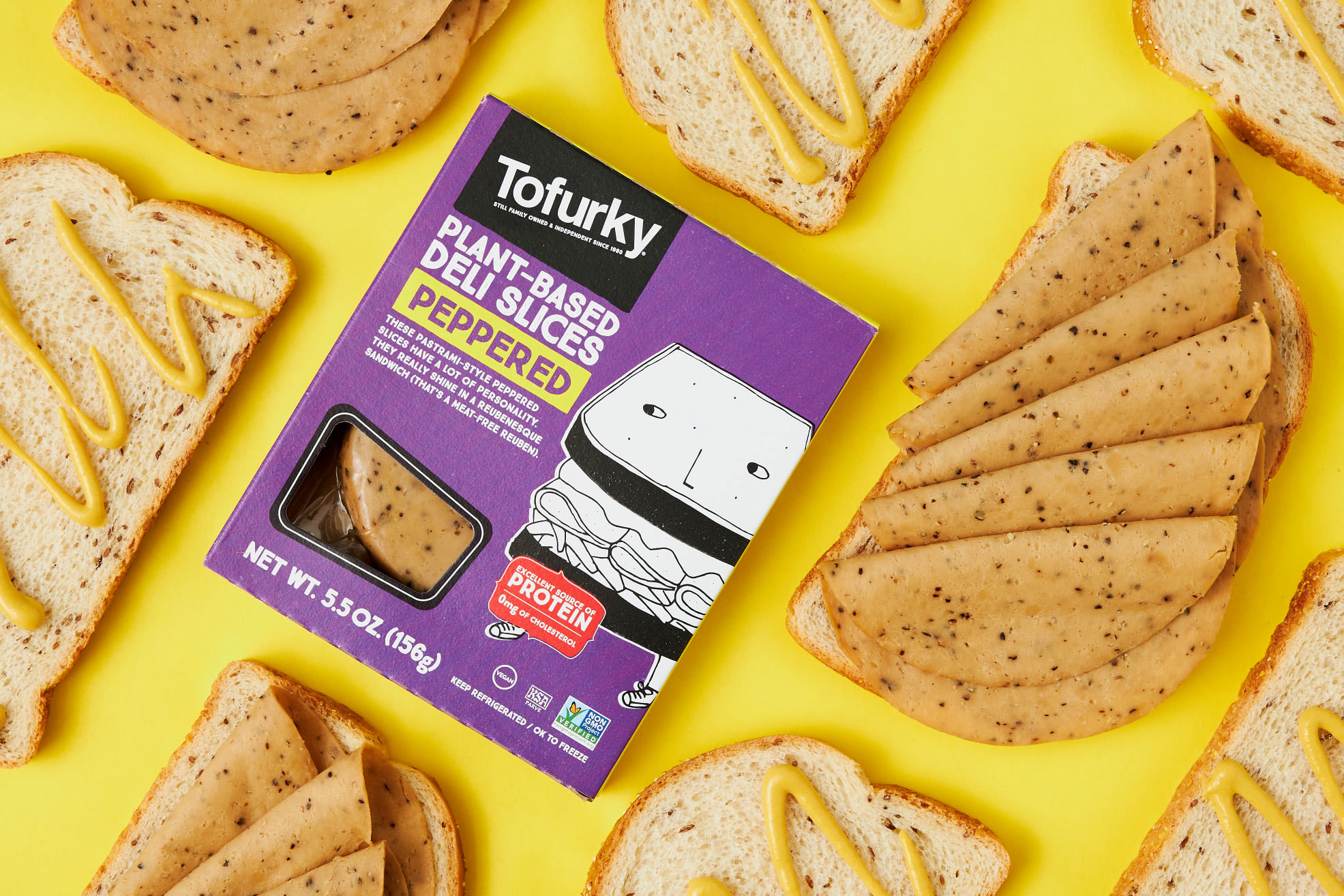 Tofurky
While initially proponents of the law claimed it was created in an effort to clear up consumer confusion, since then, Thompson has admitted he designed it to protect the interests of certain Louisiana agricultural producers from growing competition with plant-based and cultivated meat (animal meat grown from cells) producers. "Louisiana's labeling law was a clear and unconstitutional attempt to protect the animal agriculture industry from competition amidst the growing market for foods not derived from slaughtered or confined animals, which don't carry the same risks to human health, animals, and the environment," ALDF Executive Director Stephen Wells said in a statement at the time. "Under the First Amendment, companies are entitled to market and label their products in truthful ways that consumers will recognize and that aligns with their values."
The same tactics have been used by the dairy industry, which has lobbied to limit the use of "milk," "butter," and "cheese" to products made from animal mammary secretions, despite the public's continued use of terms such as new Merriam-Webster addition "oat milk." A victory here came last year when Miyoko's Creamery—also represented by ALDF—won its lawsuit against the California Department of Food and Agriculture (CDFA) in regard to using the terms "butter" and "dairy" on vegan products on the basis of these terms being protected free speech.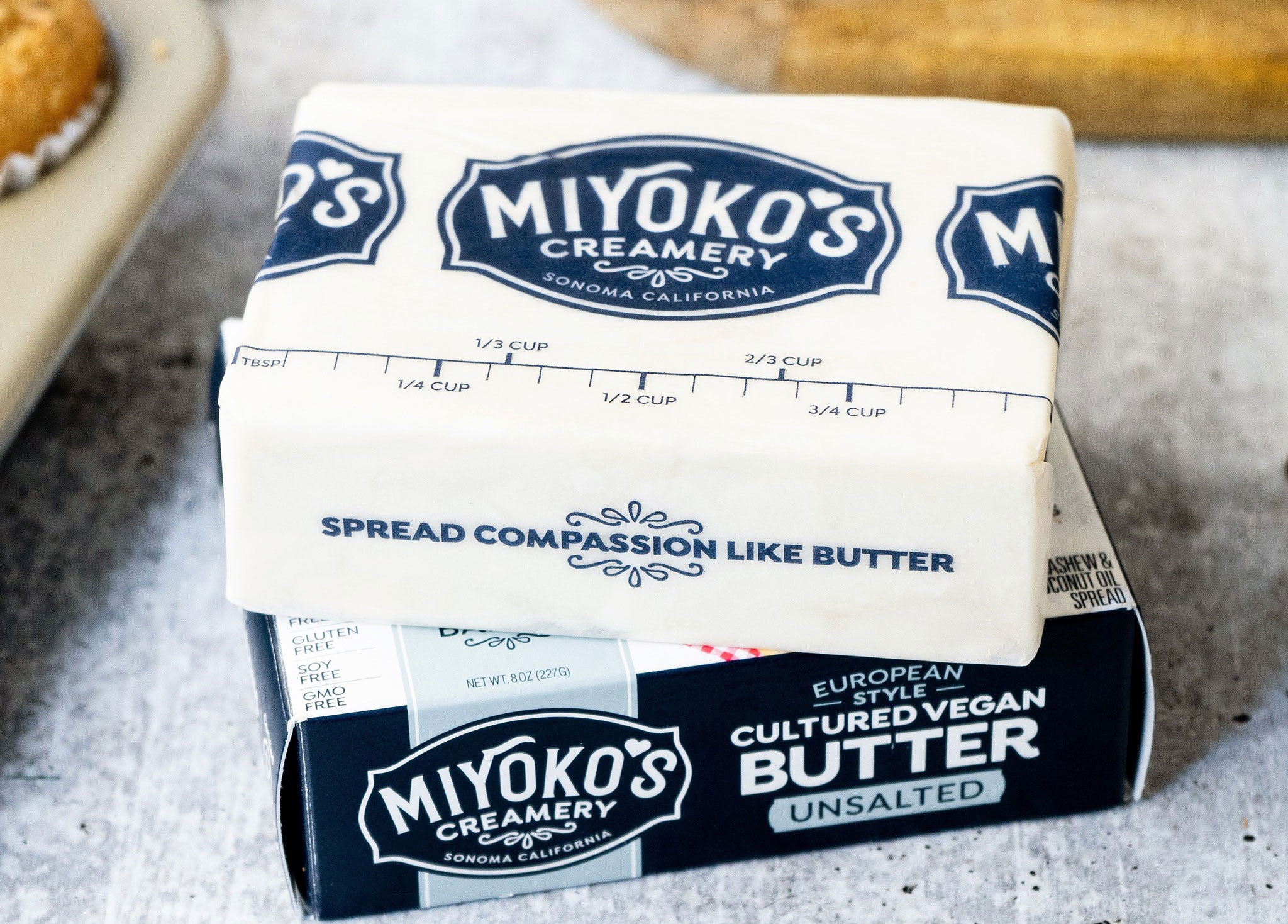 Miyoko's Creamery
"Using words such as 'butter' and 'milk' in the context of even products made from plants and not from animals is common parlance among consumers in the modern world," Miyoko's Creamery founder Miyoko Schinner said in a statement at the time. "Food is ever-evolving, and so too, should language to reflect how people actually use speech to describe the foods they eat."
Currently, vegan cheese brand Rawesome is suing the Canadian and Quebec governments for attempting to silence its corporate free speech in this way.
For the latest in vegan news, read:Lawsuit: Banning Vegan Companies from Using "Milk" Is Unconstitutional
Panda Express Launches Beyond Orange Chicken Nationwide
How Microbial Fermentation Is Making Vegan Food Better