What if ordering a latte at every coffee shop meant it would be dairy-free by default—no vegan milk substitutions needed? At Stumptown Coffee Roasters, this fantasy is now the norm because earlier this month, the Portland-based coffee chain made oat milk the default for all of its prepared beverages.
Stumptown currently operates 10 coffee shops in three states and Japan. Its decision to put dairy on the backburner was influenced by increased consumer demand for oat milk and the vegan milk's much smaller carbon footprint.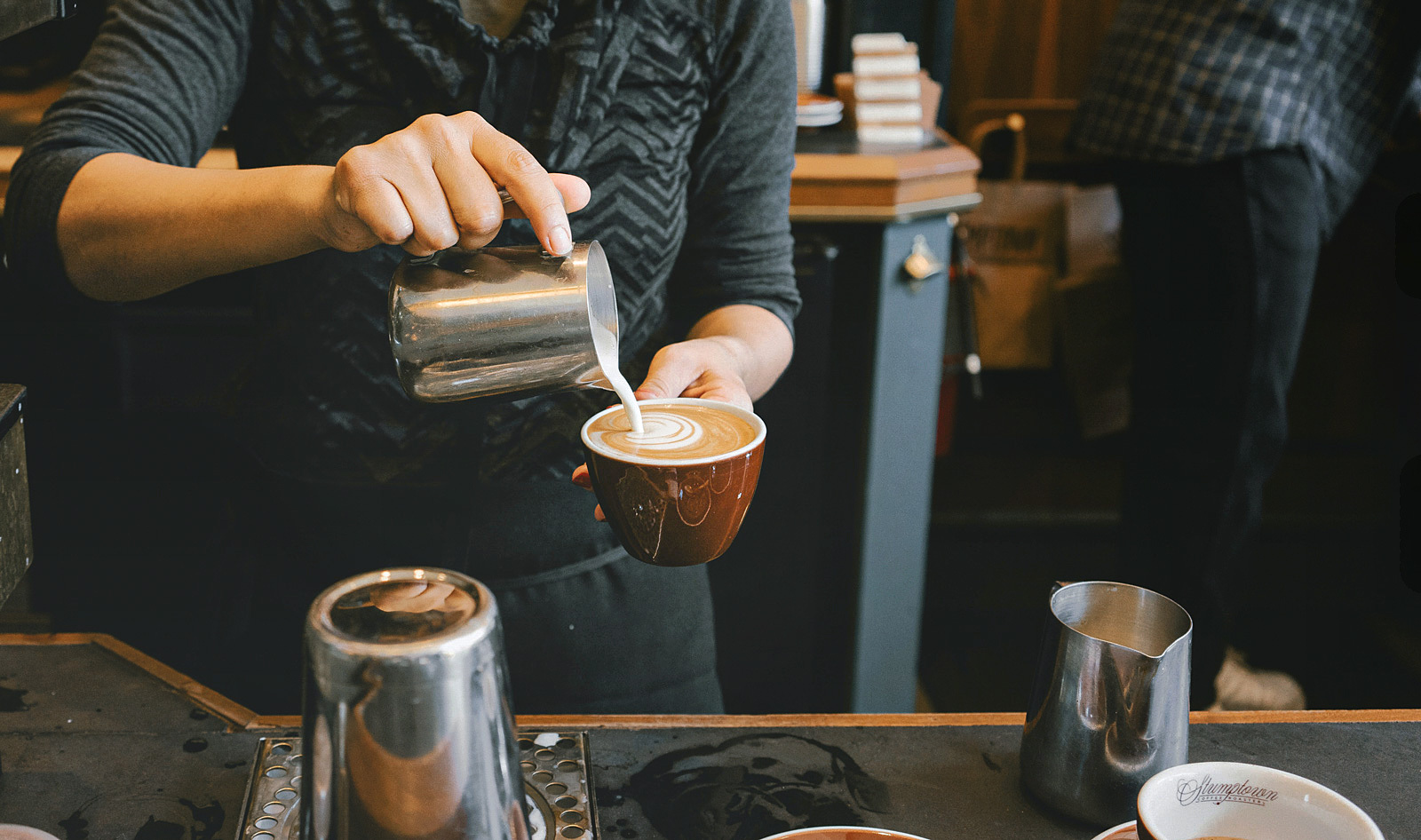 Unsplash
"Beginning this year, all Stumptown cafés began serving oatmilk as the default in every milk-based drink," Stumptown announced on Instagram. "We still want to make your drink the way you'd like to drink it, so just let your barista know if you have another milk preference. The best part is, we don't up-charge for any milk option—dairy or plant-based."
Stumptown makes oat milk the norm
Making oat milk the default sets Stumptown up for greatly reducing its carbon footprint, as taking cows out of the milk production equation saves land, water, and energy use while reducing greenhouse gas emissions.
In addition to switching to oat milk as the default in shops, Stumptown offers a retail line of cold brew made with Oatly's oat milk in Original, Chocolate, and Horchata flavors with seasonal varieties. The vegan oat milk coffee drinks also come in packages made with 70-percent renewable materials.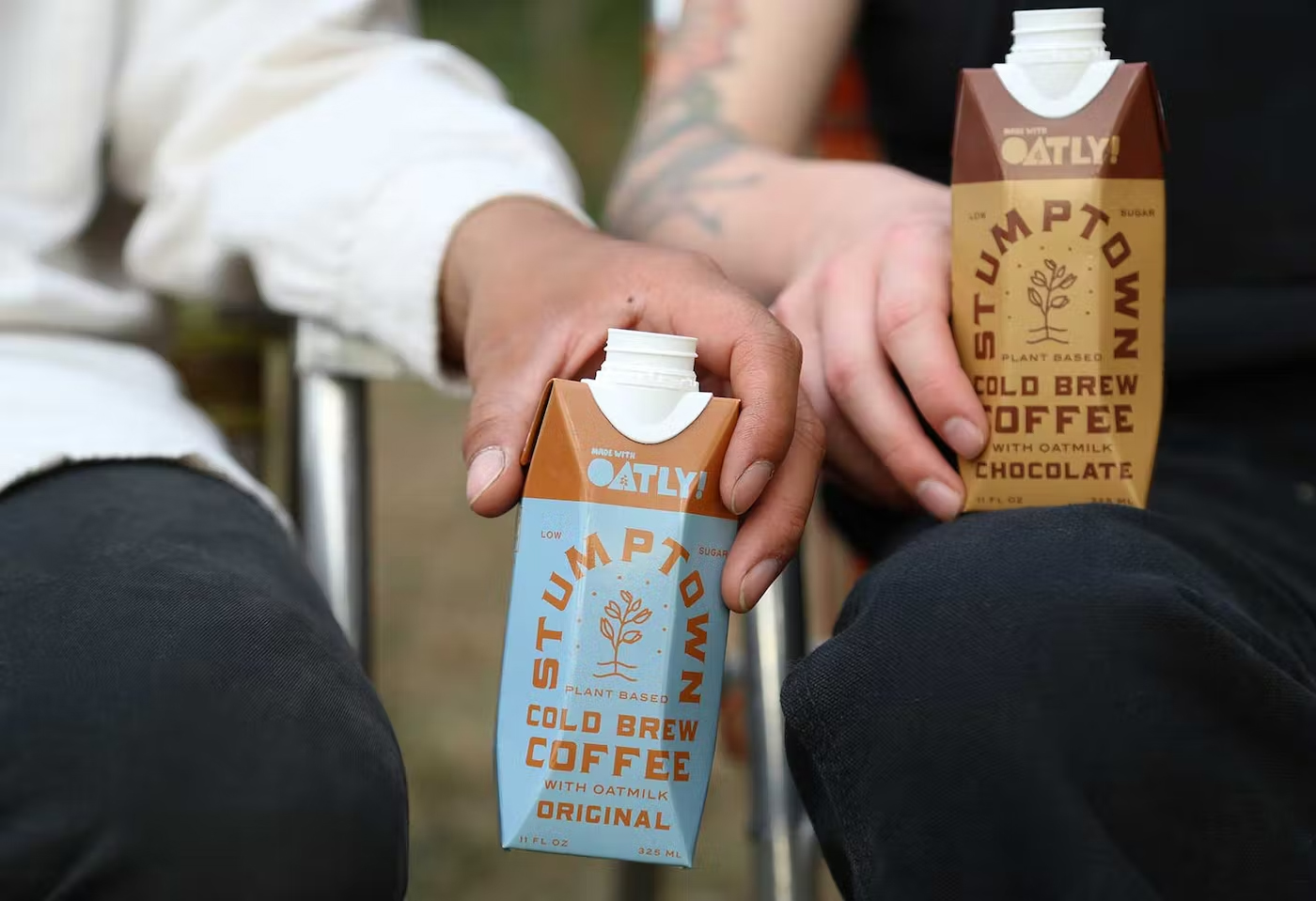 Stumptown
"We're super proud to partner with Oatly, and we're stoked that every purchase of Stumptown Cold Brew with Oatly gets them closer to their ambition of 2.9 billion liters of Oatly consumed in place of cow's dairy between 2019 and 2025," Stumptown wrote in a recent blog post.
People for the Ethical Treatment of Animals (PETA) recognized Stumptown's move to make oat milk as a default with a Compassionate Coffee Chain Award. PETA also praised the coffee chain as being among a growing list that do not charge extra for plant-based milk substitutions.
"We believe choosing a plant-based diet shouldn't cost more, which is why we don't up-charge for plant-based milk," the chain posted on Instagram about its policy last summer.
One major holdout is Starbucks, which has removed the vegan milk upcharge at its United Kingdom locations but continues to charge extra in other regions, including the United States.
Oat milk as default
Stumptown joins others in making a decision to make oat milk the default option. Fellow coffee chain Blue Bottle began toying with the idea of moving dairy to the backburner in 2021 when it piloted an experiment at three of its California cafés where after three months of offering oat milk as the default, it was ordering 8-percent less cow's milk.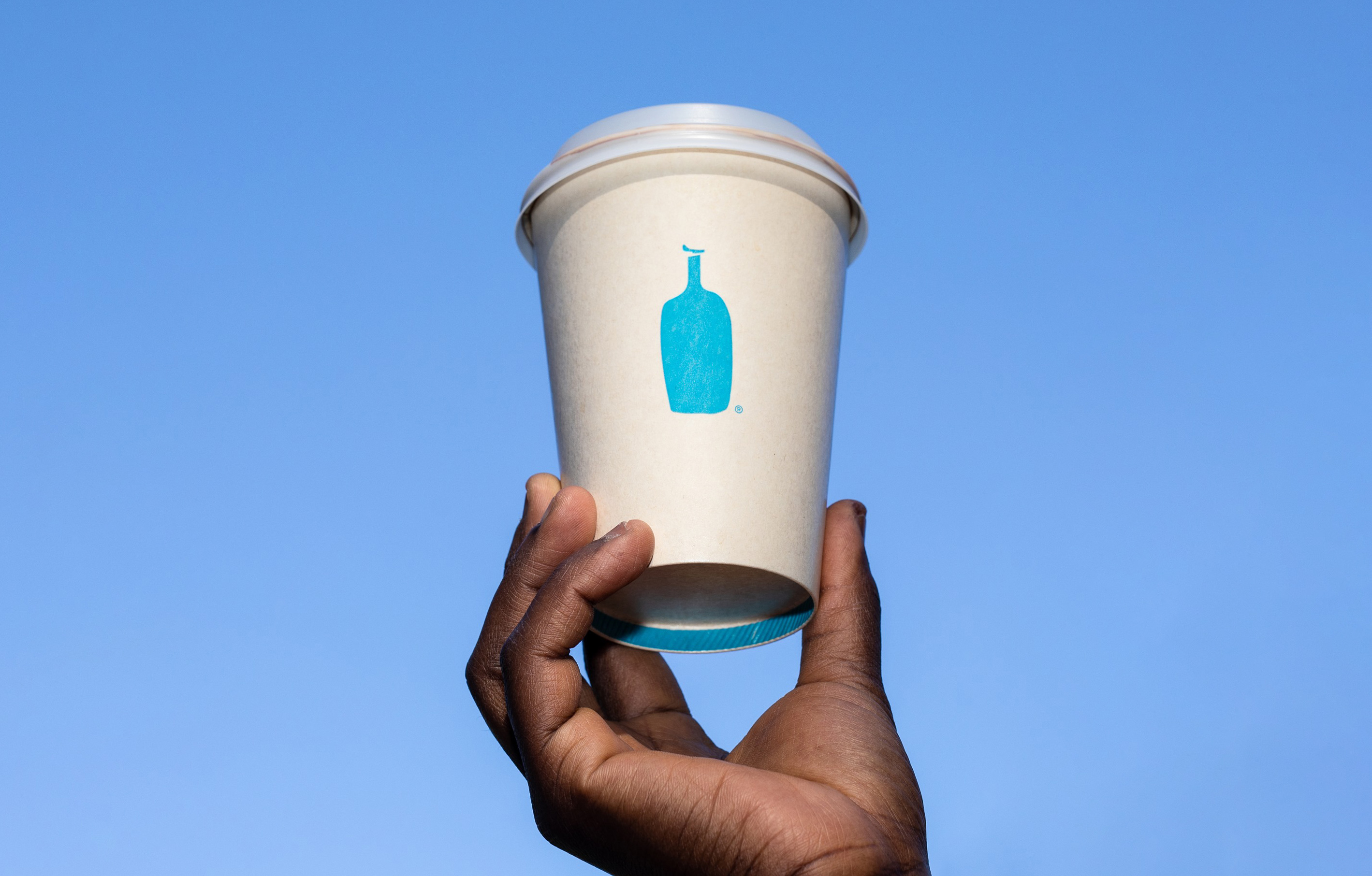 Blue Bottle
After five months, 75 percent of milk-based beverage orders at Blue Bottle's pilot cafés called for plant-based milks.
"It is important for us all to reframe what 'alternative milk' is, and we aim to continually invite and encourage more guests to join us in deliciousness while leading a lower-emissions lifestyle," Blue Bottle CEO Karl Strovink previously told VegNews.
By the end of 2021, the success of this pilot program led Blue Bottle to expand the effort to all of its Southern California cafés and in 2022, it further expanded the program to select East Coast locations. This move is helping Blue Bottle reach its sustainability goals of becoming carbon neutral by 2024.
Coffee chains are not the only ones implementing these measures. At the LinkedIn offices in San Francisco, oat milk quietly became the default at its coffee bar—a move that halved the carbon impact of milk served there.
The switch is part of a pilot program that LinkedIn and its partner Good Eating Company—a subsidiary of food service giant Sodexo—implemented together with Greener by Default, a company that uses choice architecture to shift menus in the plant-based direction. This collaboration has also resulted in a majority plant-based menu at LinkedIn's San Francisco office for a major savings in carbon emissions that helps all parties involved meet their climate goals.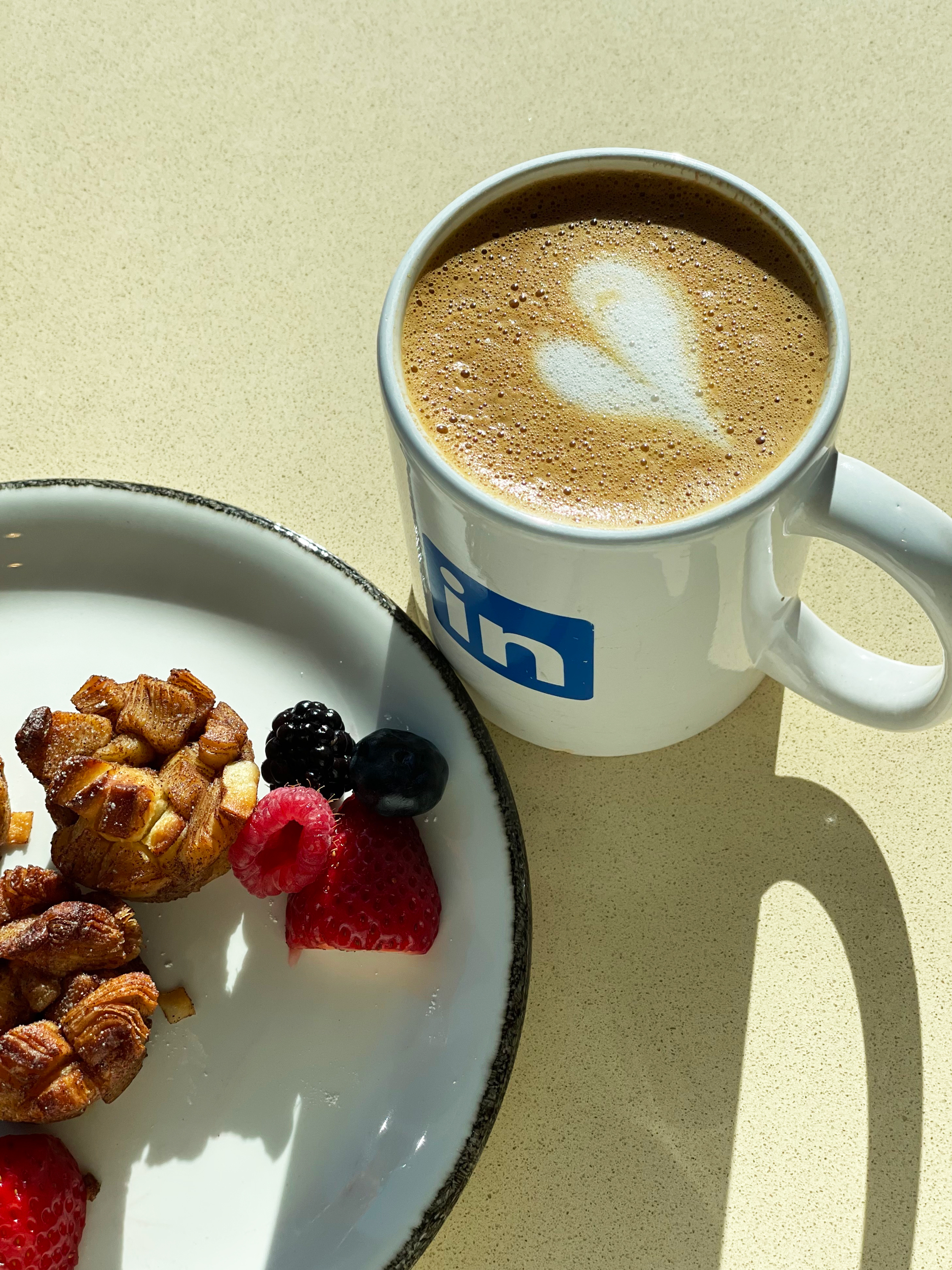 LinkedIn
"LinkedIn has strong corporate values around sustainability and taking intelligent risks," Anna Bohbot, Global Food Program Manager at LinkedIn told VegNews about the move. "We've always incorporated plant-forward efforts into our program, but working with GBD allowed us to take it to the next level and make plant-based offerings front and center while still preserving freedom of choice."
For the latest vegan news, read: