Fashion is a form of art and self expression that continues to evolve on macro and micro levels, from changing color palettes and patterns for every season to looks that define whole eras. One thing that is becoming a major faux pas? Glorifying the pelts of endangered animals.
This week, billionaire Kylie Jenner sparked a heated conversation about this topic when she wore an asymmetrical black dress featuring a realistic-looking lion's head as an adornment on one shoulder.
"Beauty and the Beast," Jenner posted to Instagram with photos of her wearing the dress and thanked Schiaparelli, the luxury brand that designed the dress, and its creative director Creative Director Daniel Roseberry. "Wow, I loved wearing this faux art creation constructed by hand using manmade materials. Beautiful. Beautiful."
Fans quickly took to the comment section to point out that the look was reprehensible, despite the fact that the lion's head was not that of a slain animal but made from foam and other materials (some of which were animal-derived). "Animals are not trophies," the top comment on the post read.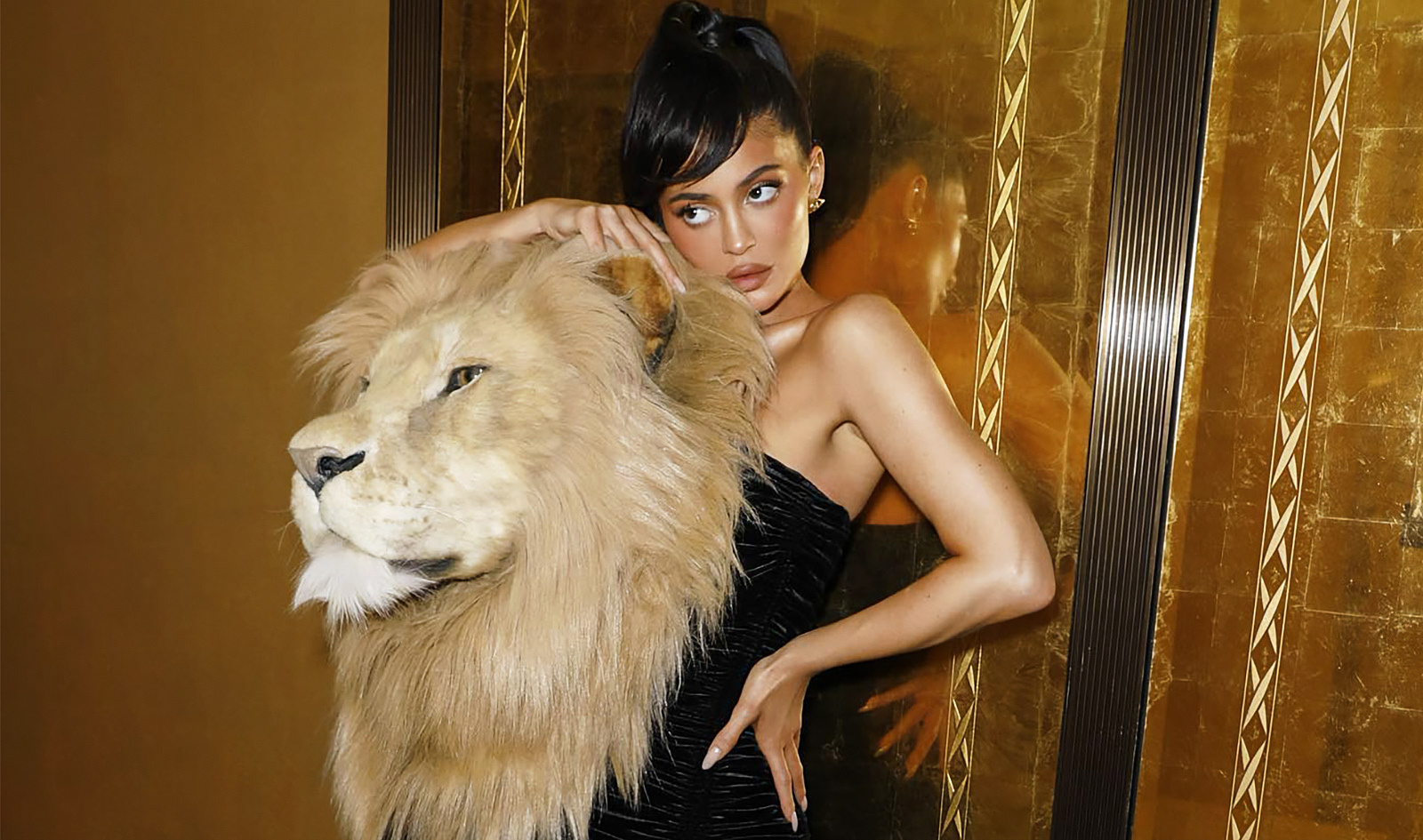 Kylie Jenner/Instagram
Some celebrities praised Jenner's look stating that she was giving "big Leo energy"—a reference to Jenner's astrological sign—which garnered a slew of negative comments.
"When you think money and fame give you the right to be above everything, ignoring the greater struggles to protect what wildlife we have left," a top comment, translated from Spanish, stated.
Glorifying trophy hunting in fashion
The dress worn by Jenner is part of a larger collection that Schiaparelli showcased at this month's Paris Fashion Week. In addition to Jenner's lion dress, the brand showed off other designs, including a snow leopard head-adorned dress and a black wolf dress (worn by supermodels Shalom Harlow and Naomi Campbell, respectively).
"The leopard, the lion, and the she-wolf—representing lust, pride, and avarice in Dante's iconic allegory—in hand-sculpted foam, resin, wool, and silk faux fur, hand-painted to look as life-like as possible," the brand posted to Instagram, making sure to include a statement, in all capital letters, that "NO ANIMALS WERE HARMED IN MAKING THIS LOOK."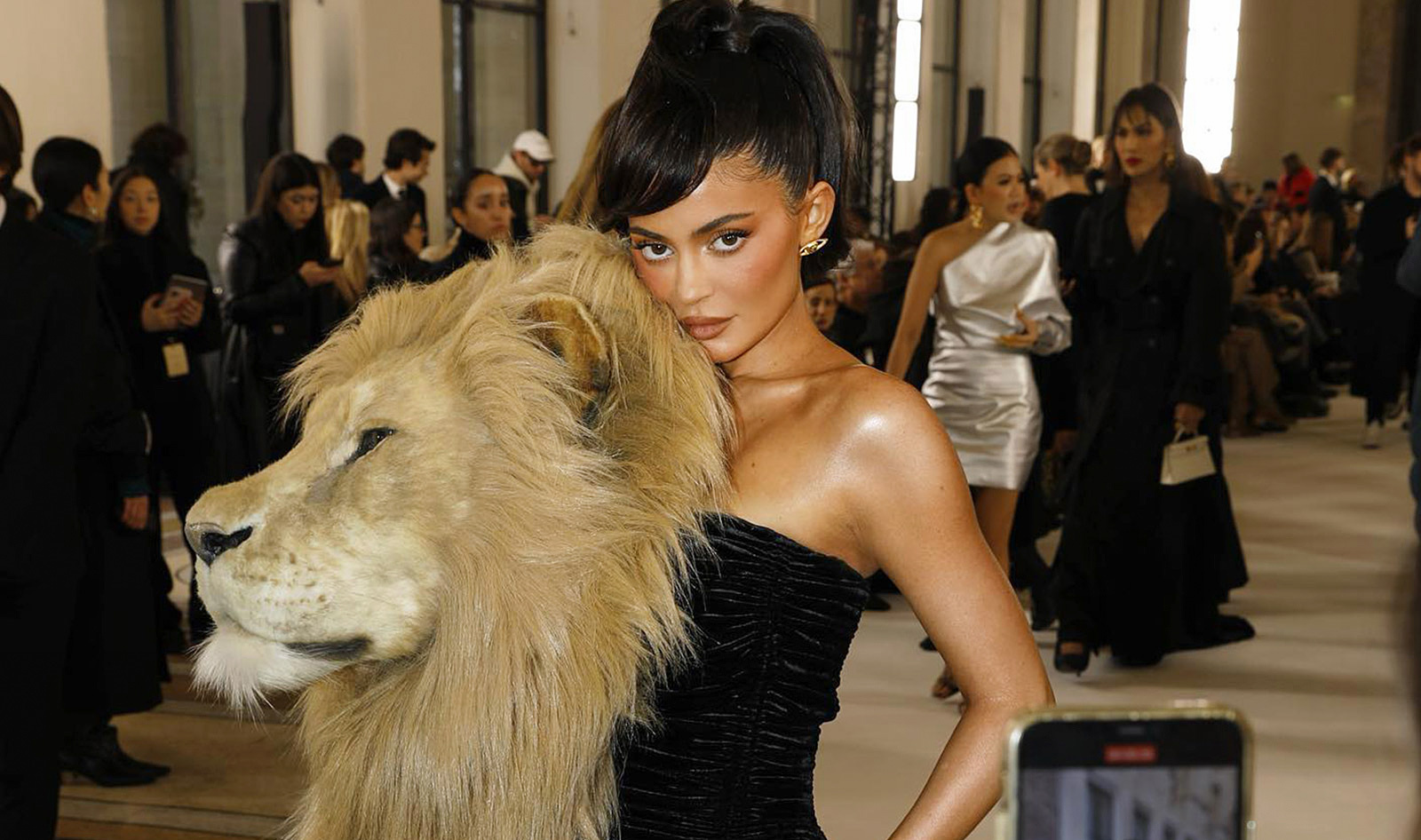 Kylie Jenner/Instagram
This post garnered backlash, as well, from commenters pointing out that the fashion world is disconnected from the natural world with some suggesting that using these animal heads to send a climate crisis message would have been more attuned to the times.
Supermodel Christie Brinkley took to Instagram to speak up about Schiaparelli's use of the faux animal heads. "These endangered animals in the form of pelts! It looks as though the models picked up the cruel hunters carpet and severed head wrapped them around themselves to be viewed as a stylish thing of beauty … pelts are a symbol of human's cruelty and ignorance," Brinkley stated.
"The beauty of these magnificent animals comes when we see them roaming alive, respected, protected, and free," Brinkley said. "This is a huge fashion faux "paw."'
Were animals harmed in the making of Schiaparelli looks? While animal rights group People for the Ethical Treatment of Animals (PETA) welcomed the conversation sparked by the designs Schiaparelli showcased at Paris Fashion Week, it condemned its use of animal-derived materials.
"The 'heads' that these garments are adorned with look so realistic that it comes as no surprise that Schiaparelli's collection caused such an uproar," Moira Colley, Associate Director of Media Relations at PETA tells VegNews. "PETA is grateful that the show sparked such a robust conversation about the violence of trophy hunting and the cruelty connected to the materials in these pieces that were actually stolen from animals: wool and silk."
The cruelty of trophy hunting
While Schiaparelli's designs were initially created to evoke sins from Dante's Inferno, the backlash renewed a public conversation around the cruelty of trophy hunting—last ignited en masse by Cecil the Lion, who was killed in 2015 by American dentist Theo Bronkhorst.
"The shocking animal head designs at the Schiaparelli couture runway in Paris has ignited fierce online outcry," Liz Cabrera Holtz, Wildlife Campaign Manager, World Animal Protection, US, said in a statement. "People are rightfully disturbed by the designs, which evoke the deeply cruel act of trophy hunting."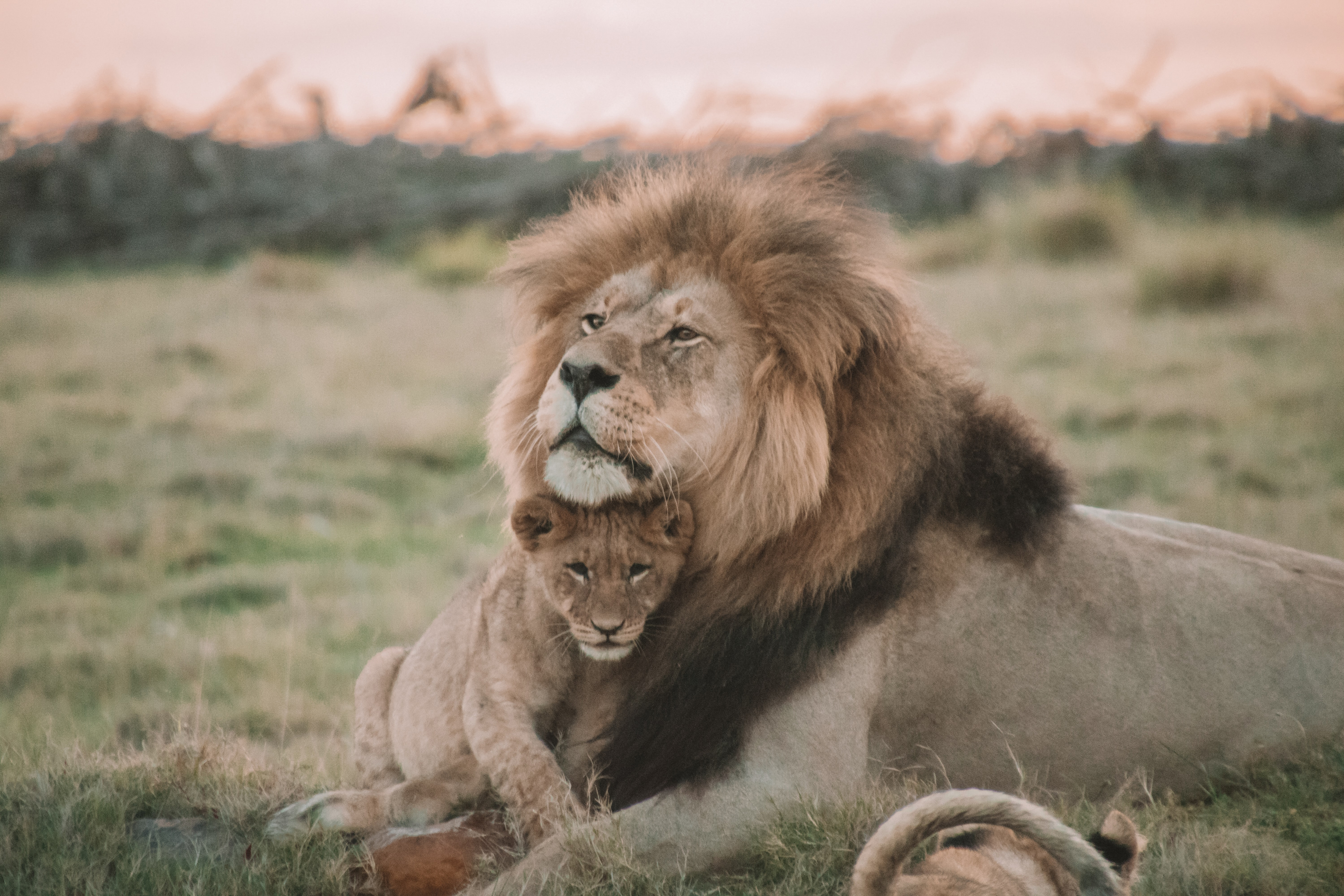 Unsplash
Cabrera Holtz explained that US trophy hunters kill more than 100,000 wild animals overseas annually. "Trophy hunters pay huge amounts of money to kill wild animals who often have been confined or even farmed with no chance of escape," she said. "People's outrage is just more proof that trophy hunting is widely condemned by the public. Only a tiny percentage of the world participates in trophy hunting, usually the ultra-wealthy. World Animal Protection, US is calling for zero-tolerance laws that ban trophy hunting and the importation of wild animal body parts."
For the latest vegan news, read: