Fast-casual restaurant chain Pret A Manger took a leap when it opened its first Veggie Pret as a pop-up in London's Soho neighborhood in 2016—a big step at a time when the plant-based movement was just picking up steam. In the years that followed, Pret opened additional Veggie Pret locations to serve the growing demand for convenient plant-based options.
Fast-forward to 2023 and the company is now closing many of its Veggie Pret outlets or converting them into traditional Pret A Manger stores. Does this mean that plant-based food has lost its appeal? Not exactly.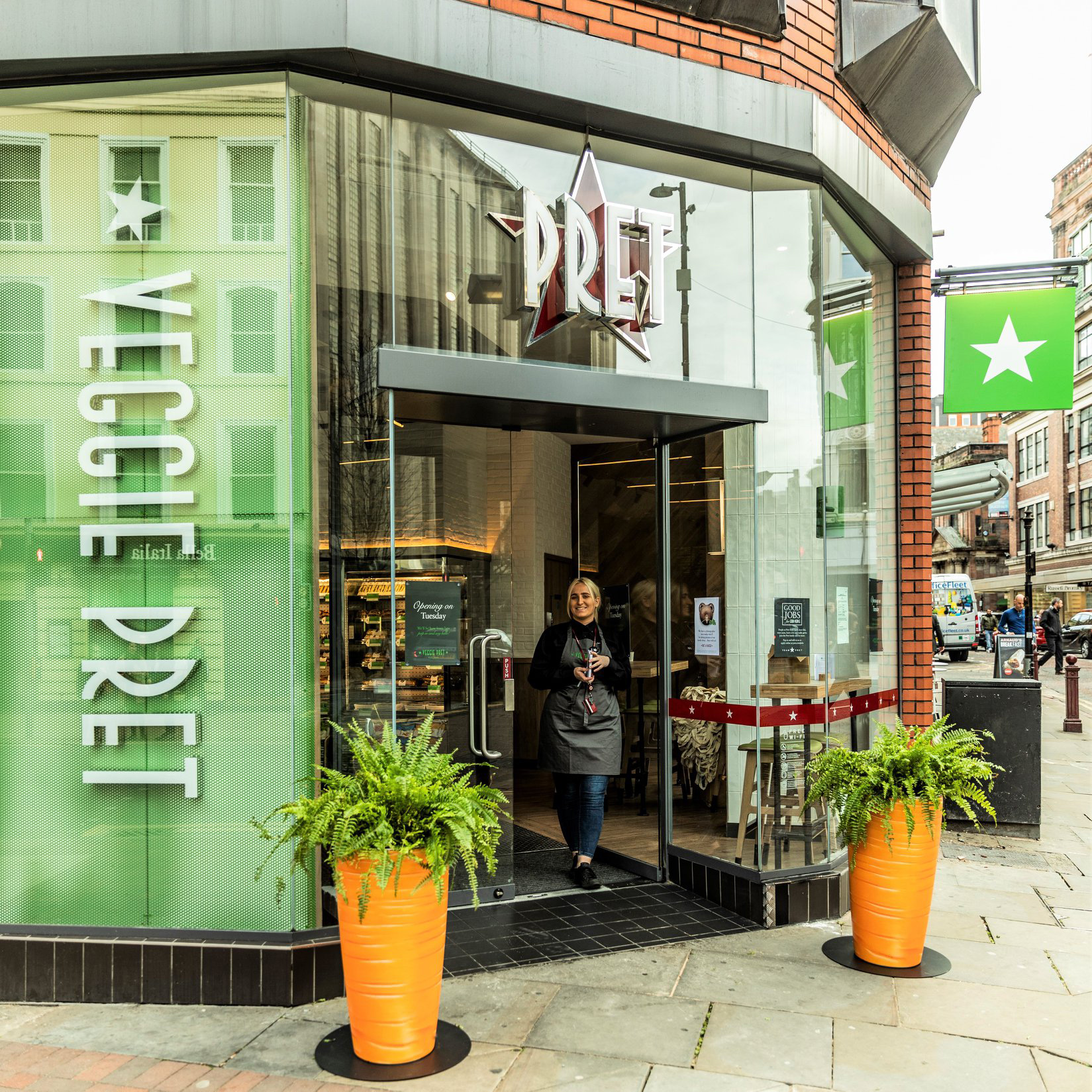 Pret A Manger
The reasoning behind this reorganization is tied to the vast availability of vegan and vegetarian options across foodservice providers, making a specialty shop like Veggie Pret less of a draw for the everyday consumer.
"Over half of our menu is vegetarian or vegan, with meat-free and vegan options accounting for one in three of our main meals sales," a Pret a Manger spokesperson said in a statement. "Our focus now is to keep growing our extensive vegetarian and vegan offer in every Pret shop, so we've decided to convert or close some of our current Veggie Prets."
And Pret is already focusing on new plant-based offerings that just hit its UK locations in time for Veganuary.
Vegan food at Pret
Over the years, Veggie Prets have been a go-to during Veganuary, a campaign that has been challenging people to go vegan for the month of January and beyond since 2014. And while Veggie Prets might be closing, Veganuary participants looking for a Pret fix will find new menu items to hit the spot.
Pret A Manger
Earlier this month, Pret launched its first vegan cheese sandwiches. The Spicy No'duja Toasted Focaccia is made with ​​mushroom No'duja (a vegan take on a classic pork-based Italian sausage), red pesto, red pepper, basil, and Violife's Smoky Cheddar Slices stuffed inside a rosemary-spiked focaccia bread.
Pret is also introducing another dish during Veganuary made with the vegan pork sausage alternative. The Spicy No'Duja and Tomato Macaroni is made with Tubetti Rigati pasta that comes loaded with spinach, roasted tomatoes, a spicy red pepper sauce, and red pesto, and topped with mushroom No'Duja and a sprinkling of panko breadcrumbs.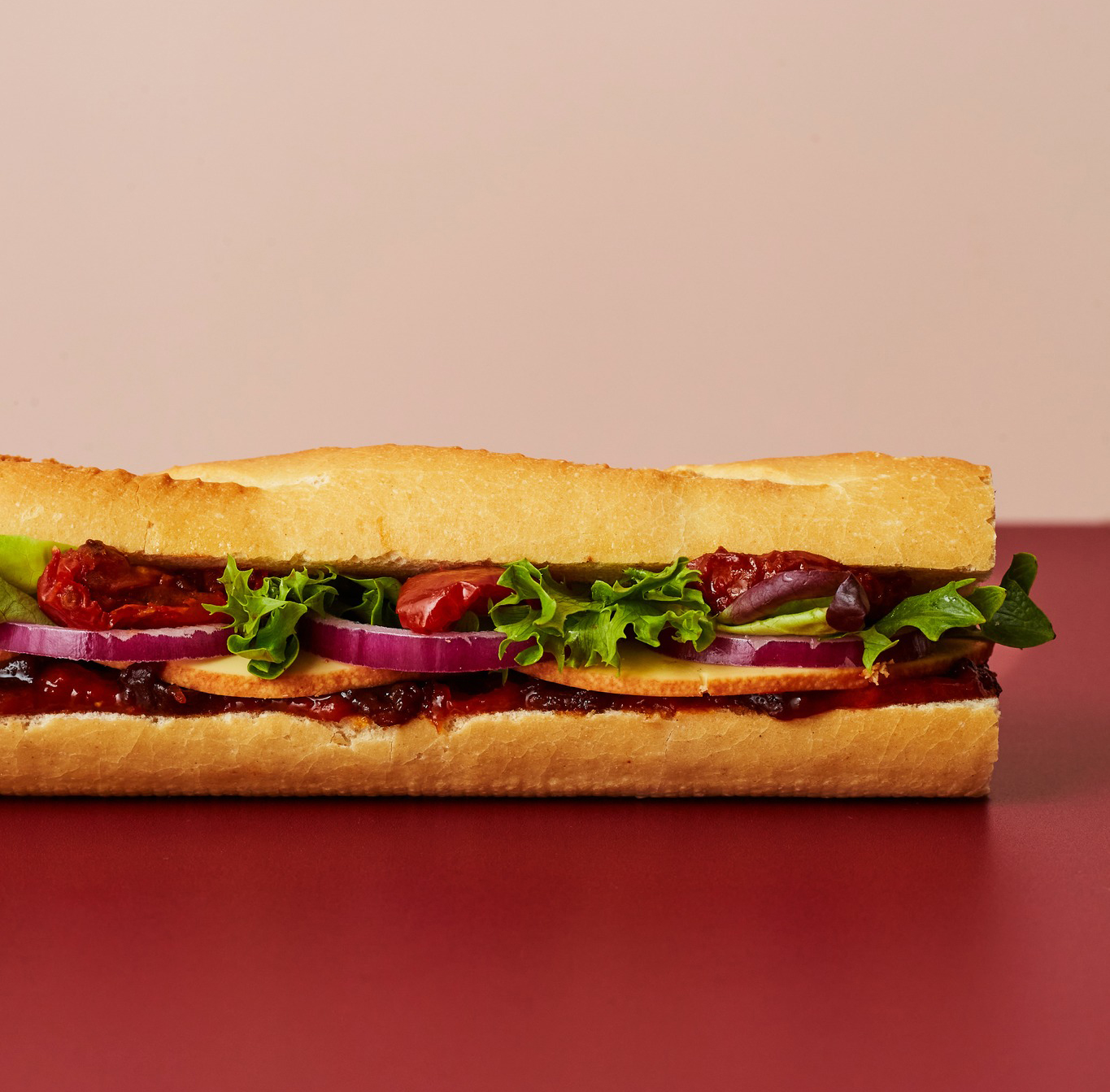 Pret A Manger
The second vegan cheese sandwich at Pret is The Plant Based Ploughman's Baguette which features a fresh baguette filled with Violife's vegan cheese, spicy chipotle ketchup, and a pickle chutney, finished with roasted tomatoes, sliced red onions, and a salad mix.
These new menu items represent the beginning of Pret's partnership with Greek vegan brand Violife, which supplies a number of chains with its plant-based dairy alternatives, including Burger King where its vegan cheese is part of the new Plant-Based Bakon King menu which also features vegan bacon from French brand La Vie.
These Veganuary offerings follow new plant-based options Pret released during the Christmas season, including a vegan beet Wellington baguette and falafel and squash sandwich.
Pret's plant-based journey
The first permanent Veggie Pret was born from the Soho pop-up in 2016, which then CEO Clive Schlee made permanent after the meat-free location was well-received. Eventually, the Veggie Pret concept expanded to approximately a dozen UK outposts complete with vegan bakery counters. Simultaneously, traditional Pret locations installed vegetarian-only fridges and expanded their vegan options.
Over the years, Pret's UK menu has evolved to include everything from seasonal vegan Christmas sandwiches to hearty lunch options to plant-based, jam-filled croissants and indulgent vegan cookies. For Veganuary 2022, Pret UK outposts went all out, adding nine new dishes to the menu.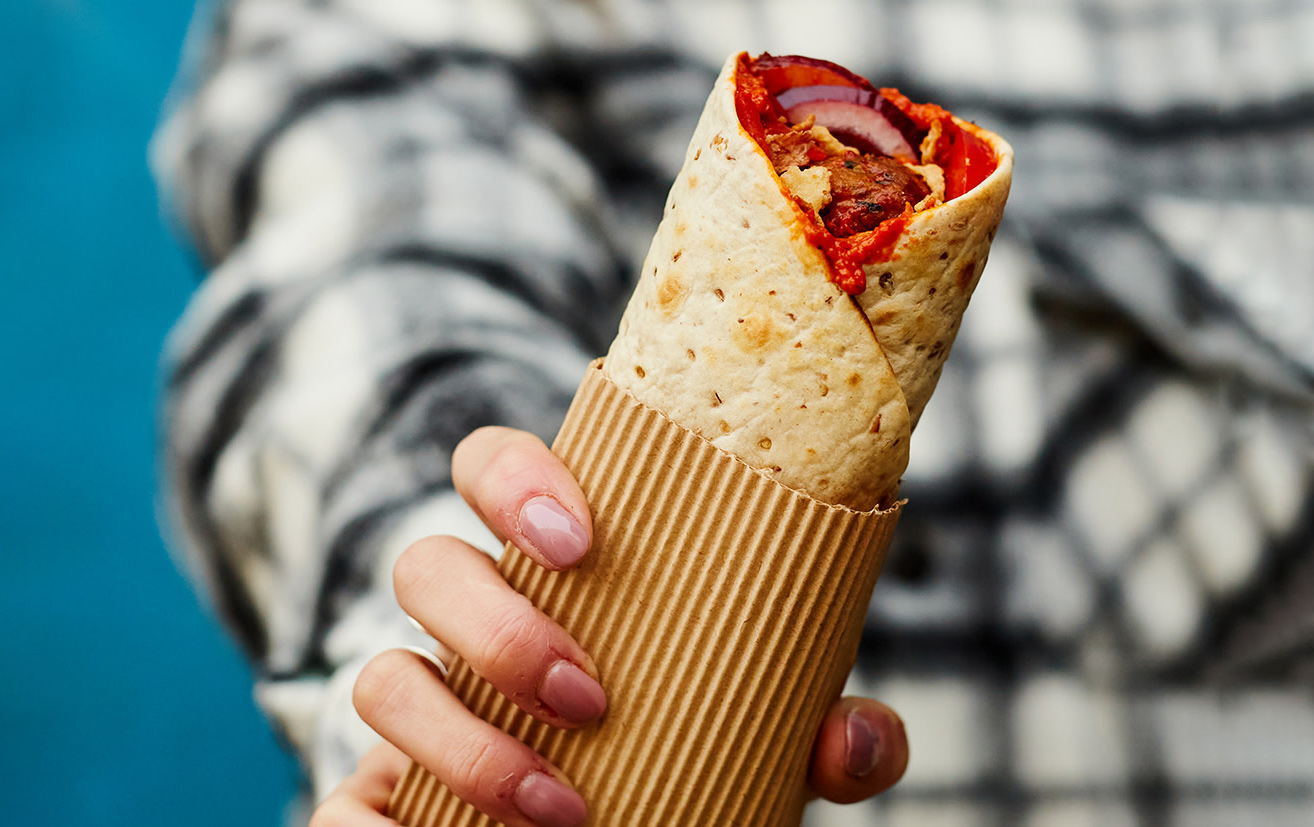 Pret A Manger
At both its US and UK outlets, the company also replaced the meatballs in its popular Swedish Meatball Hot Wrap with Meatless Farm's vegan meatballs to create a vegan wrap complete with red tapenade, chipotle ketchup, red onions, red pepper, and crispy onions.
Veggie Pret also briefly hit New York City for a one-day pop-up on Earth Day 2017 to test the concept stateside. "In 2017, we celebrated our new vegetarian and vegan menu items with a one-day pop-up event in NYC. Since then, we've continued to regularly launch new recipes, making plant-based meals more accessible to all," a spokesperson for Pret A Manger US told VegNews at the time.
"Pret is on a mission to make every day a little brighter by bringing joy through delicious food that's thoughtfully sourced," the spokesperson said. "We are constantly evaluating our menu and developing innovative recipes to appeal to all of our customers."
For the latest vegan news, read: