United Kingdom-based chain Pret A Manger just added the Meatless Meatball Wrap to its menu at all of its 42 locations in New York City, NY, Philadelphia, PA, and Washington, DC. Representing the first time Pret has featured plant-based meat on its menu in the United States, the vegan-friendly Meatless Meatball Wrap features plant-based meatballs made by Meatless Farm, another UK brand with a growing US presence.
Infused with garlic and herbs, the vegan meatballs come cradled inside a 7-grain wrap with a layer of marinara sauce and red onions, and topped with red pepper and a sprinkling of crispy onions.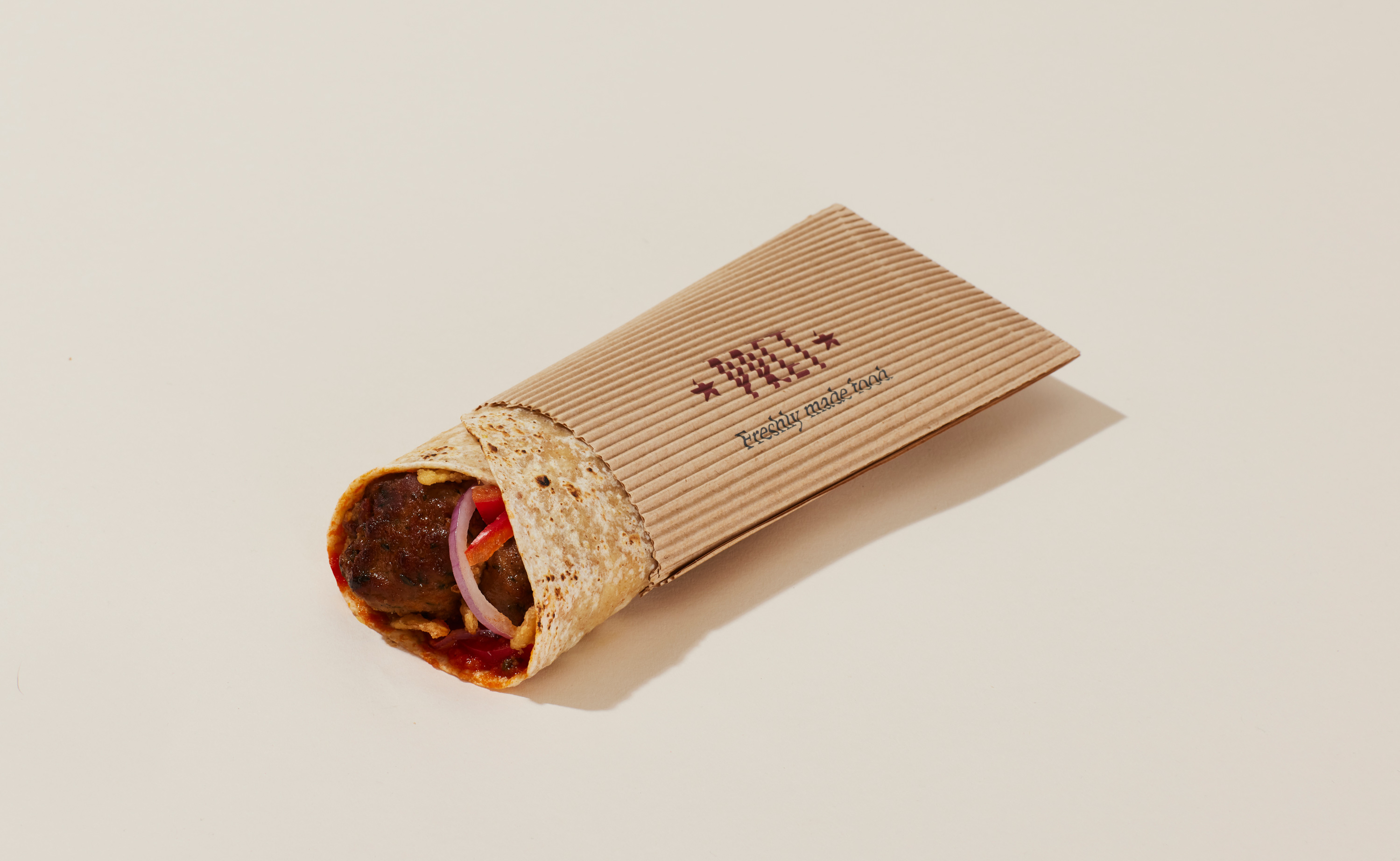 "As plant-based menu items continue to grow in popularity, we are excited to work with Pret A Manger US to launch their first ever vegan, meat-alternative item on their Hot menu," Meatless Farm founder Morten Toft Bech said in a statement. "More consumers are increasingly aware of how meat consumption impacts the planet and this partnership allows them to enjoy fresh, high quality plant-based food that tastes amazing while helping to protect not only their health, but the environment, too."
Pret A Manger's plant-based meat journey
In the UK, Pret A Manger has been experimenting with plant-based menu options—and vegetarian Veggie Pret outlets—since 2015 when Pret CEO Clive Schlee discovered a growing demand for meat-free and vegan options. Schlee first tested the concept of a Veggie Pret pop-up in the London neighborhood of Soho in 2016 and after it was well-received, Schlee made the location permanent, eventually expanding the concept to a dozen Veggie Pret locations around the UK. Traditional Pret locations now also feature vegetarian-only fridges and Veggie Prets feature vegan bakery counters.
Pret's UK menu has evolved to include everything from seasonal vegan Christmas sandwiches to hearty lunch options to plant-based, jam-filled croissants and indulgent vegan cookies. Last year, Pret went all out for Veganuary at its UK outposts adding nine new dishes to the menu. It also replaced the meatballs in its popular Swedish Meatball Hot Wrap with Meatless Farm's vegan meatballs to create a vegan wrap complete with red tapenade, chipotle ketchup, red onions, red pepper, and crispy onions.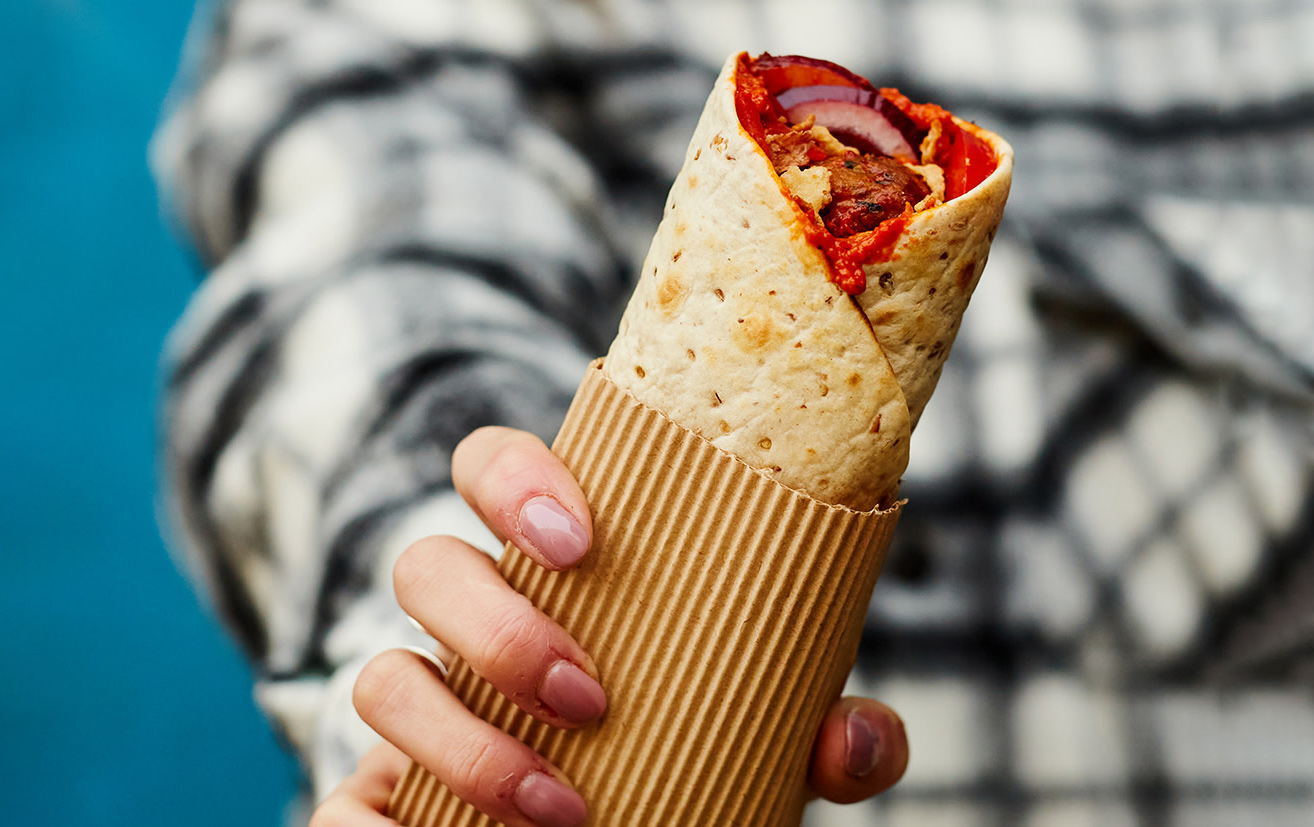 The popularity of this vegan option at its UK locations inspired Pret to bring the Meatless Meatball wrap to its US menus. "We are excited to offer our first meat-alternative menu item for customers who are looking to enjoy more plant-based options for health reasons, animal welfare, or helping to protect our planet," Jorrie Bruffett, President of Pret A Manger US, said in a statement. "As more consumers continue to recognize the benefits of eating plant-based foods, this delicious menu addition and partnership with Meatless Farm will make eating more of it just a bit easier."
While the vegan meatball wrap is a first for US Pret locations, the chain has made plant-based progress stateside in recent years. In 2020, Pret added organic oat milk to its US menus and dropped surcharges on plant-based milk substitutes.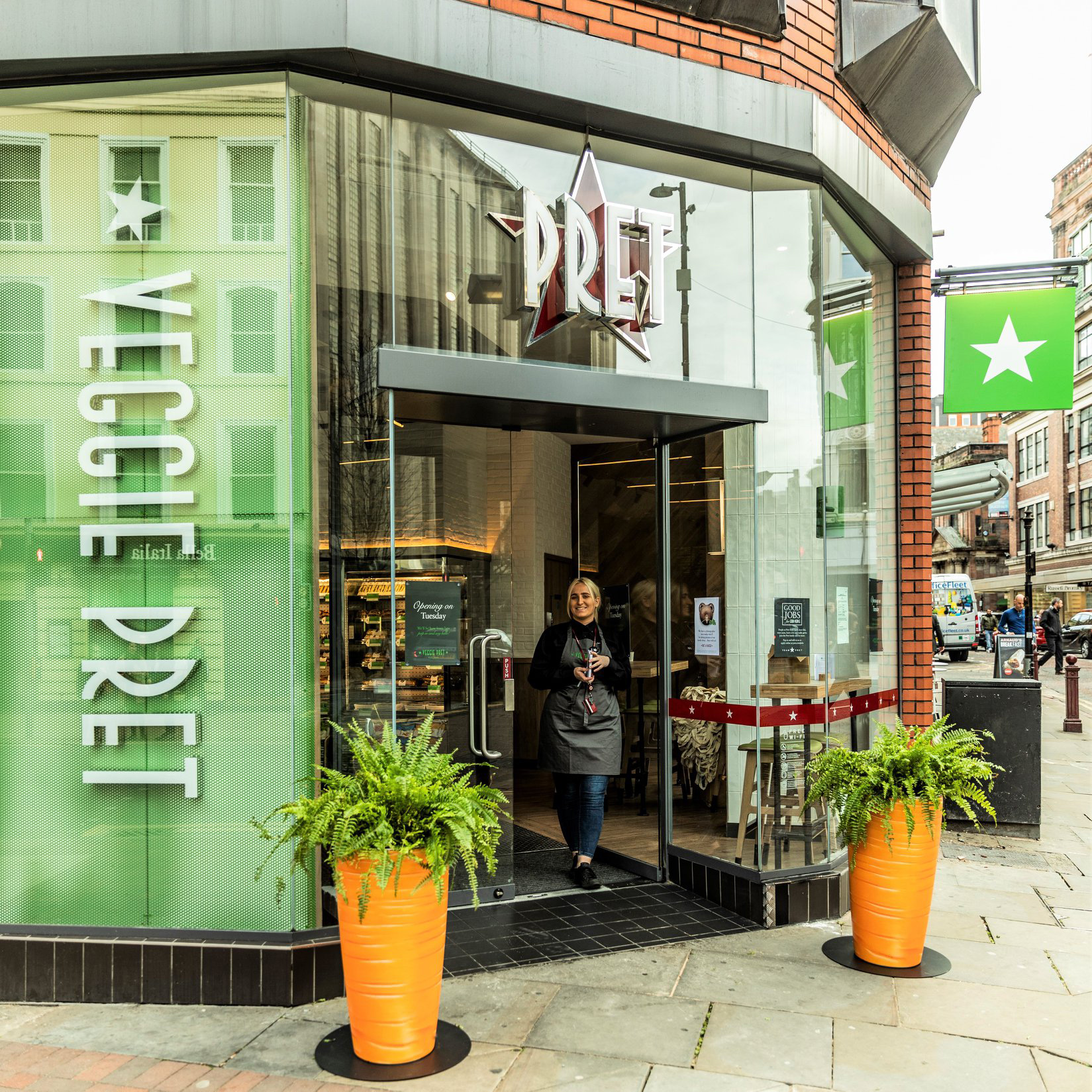 Veggie Prets in the US?
For Earth Day 2017, Pret tested its Veggie Pret concept at a pop-up location in NYC. There, it tested a miso sweet potato bánh mì sandwich and a South African-inspired vegan chakalaka wrap and other items that eventually landed on Pret's permanent menu.
"In 2017, we celebrated our new vegetarian and vegan menu items with a one-day pop-up event in NYC," a spokesperson for Pret A Manger US told VegNews. "Since then, we've continued to regularly launch new recipes, making plant-based meals more accessible to all." Pret A Manger is currently focused on its core business in the US, but bringing the Veggie Pret concept to the US remains a possibility.
"Pret is on a mission to make every day a little brighter by bringing joy through delicious food that's thoughtfully sourced. We are constantly evaluating our menu and developing innovative recipes to appeal to all of our customers," the spokesperson said. "We understand many of our US customers are looking to consume less meat and we remain committed to bringing new plant-based recipes to market, most recently with the launch of our Meatless Meatball Wrap."
For more about plant-based meatballs, read:Eminem's Serves "Mom's Spaghetti" With Vegan MeatballsImpossible Foods Vegan Meatballs Come To 3,000 Walmart Stores
Vegan Beyond Meatballs Launch at Costco