Back in 2013, British couple Jane Land and Matthew Glover placed a bet. The pair, both animal lovers, had just founded a new vegan campaign on a whim from their bedroom, and they were guessing how many people would sign up. Land thought they might attract the attention of around 100 people. Glover thought 1,000. But the campaign, which came together in just a couple of months and was called Veganuary, managed to sign up more than 3,000 people in its first year.
By the time 2017 rolled around, that number had skyrocketed to 50,000. In 2020, the campaign reached a whopping 400,000 sign-ups. And in 2022, nearly 630,000 people got involved. Now, Veganuary also counts several celebrities on its list of ambassadors, including Joaquin Phoenix, Paul McCartney, Chris Packham, Alicia Silverstone, and even politicians, like Eric Adams.
But what exactly is Veganuary? How do you get involved? And what can you eat? Here, we answer all of these questions. Plus, if you're planning to take part in Veganuary 2023, we've also gathered some tasty vegan recipes for you to try.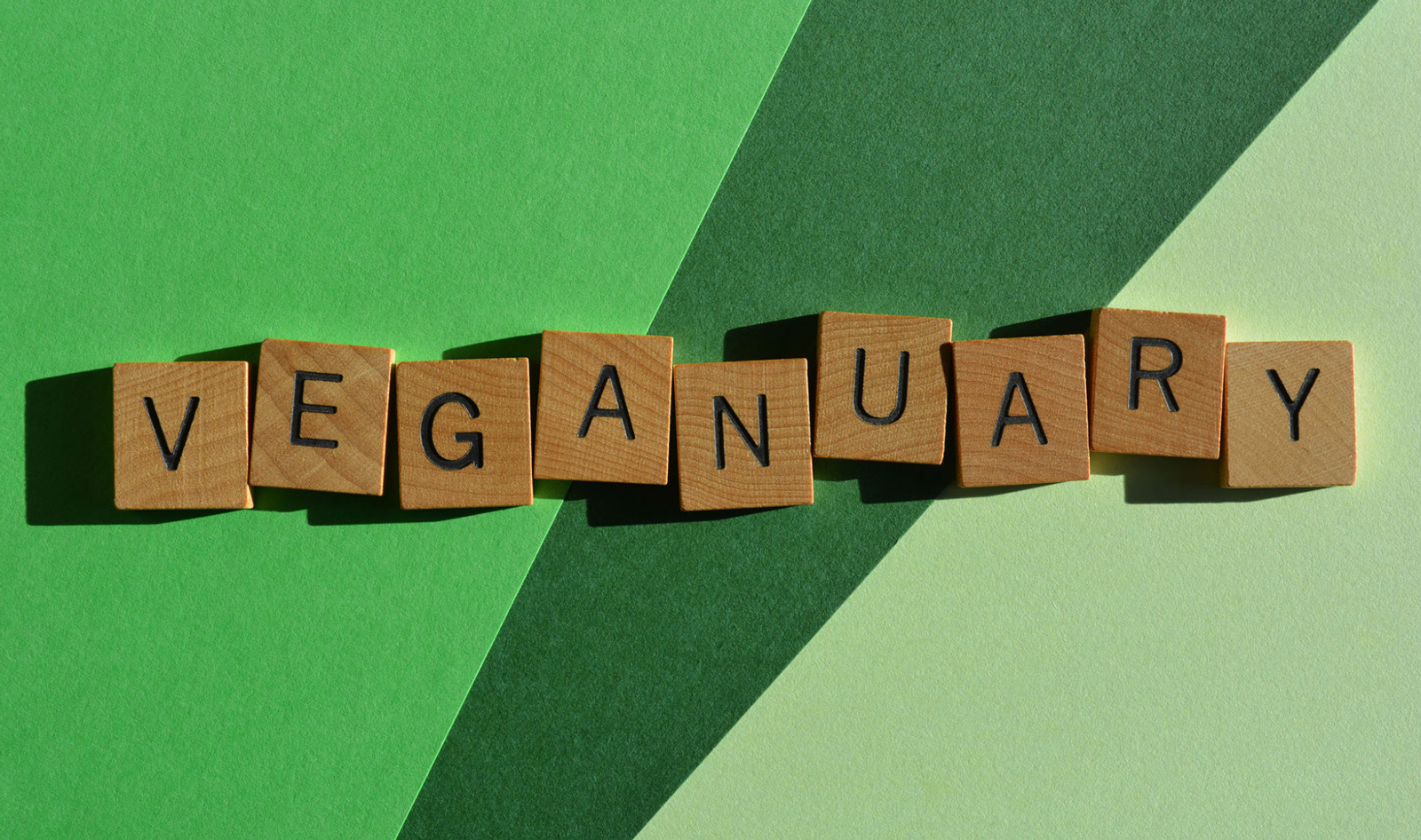 Adobe Stock
What is Veganuary?
Land and Glover are no longer directly involved with Veganuary, but the campaign is still going strong. In a similar way to initiatives like Dry January or Movember, the aim of Veganuary is to encourage and support as many people as possible to give up animal products for the whole of January.
Each year, the initiative is getting stronger. In 2022, people from 228 countries and territories took part and pledged not to eat dairy, meat, or egg products for the first month of the year. While some participants are vegan or vegetarian when they sign up, for the most part, people who opt to try Veganuary are meat-eaters. And many of them choose to make major lifestyle changes after they have given it a go.
In 2022, 36 percent of those who were not vegan before Veganuary decided to stay vegan after taking part. And for those who weren't staying vegan, 74 percent said they planned to at least half their intake of animal products in the future. Speaking about the results earlier this year, Veganuary's International Head of Communications Toni Vernelli said the stats show that the campaign is "so much more than just a one-month pledge." "Veganuary really is driving positive change for the planet, people, and animals," she added.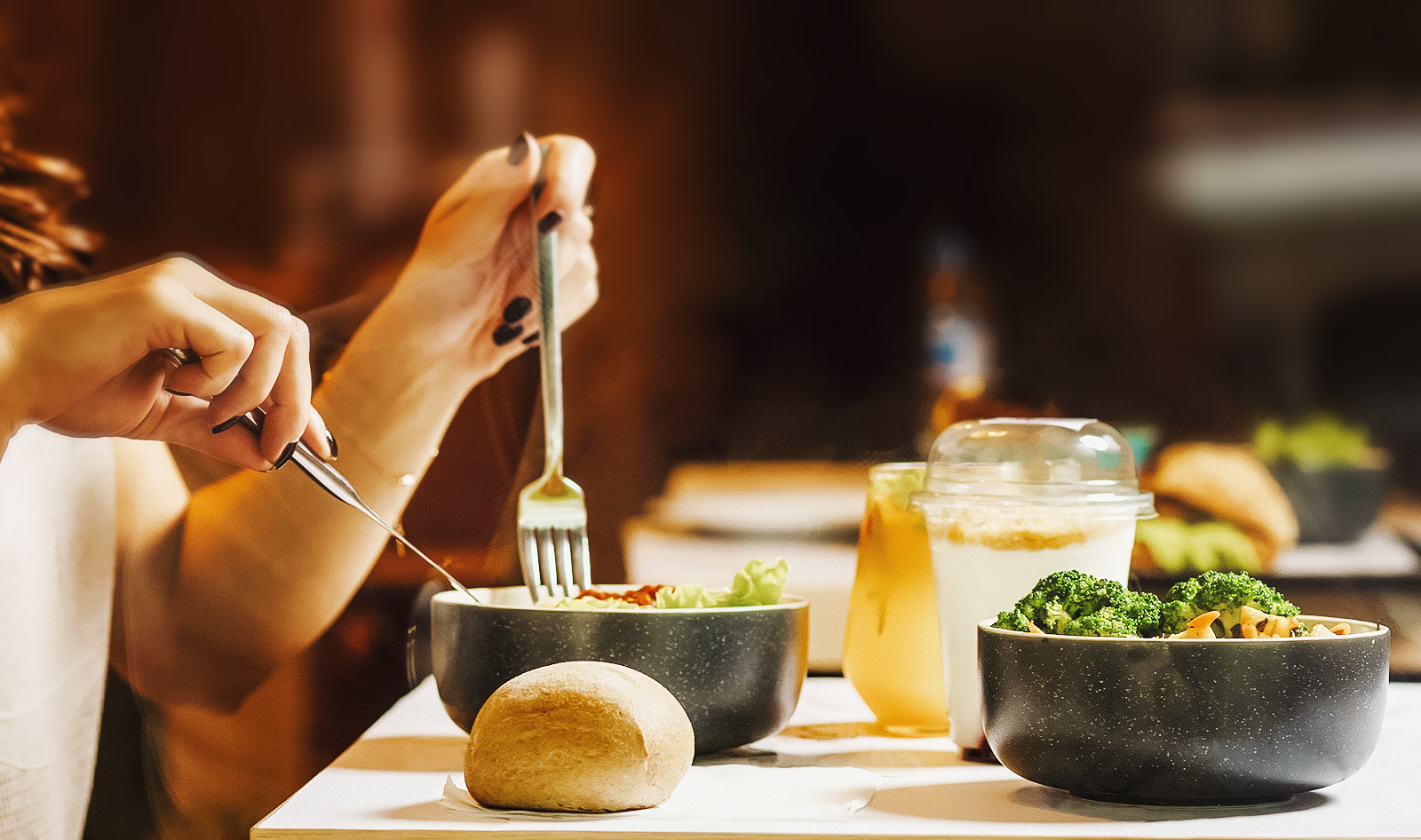 Unsplash
Is Veganuary a diet?
Taking part in Veganuary means doing your best to follow a plant-based diet for the whole of January. This means no meat (including fish), eggs, cheese, milk, or butter, as none of these food items are plant-based. That said, choosing to take part in Veganuary is not restrictive, thanks to the growing number of plant-based products on the market.
Nowadays, you can find vegan alternatives—including vegan ham, shrimp, eggs, sausages, chicken, cheese, milk, and more—in a number of stores and supermarkets. And fast-food chains, like Burger King, McDonald's, and KFC, have more plant-based options than ever in various locations all over the world.
Plus, many restaurants have started offering dedicated Veganuary specials. In 2022, Wagamama, Bella Italia, Wahaca, and PizzaExpress were some chains that rolled out new vegan options specifically for January. (So it's worth keeping an eye on your favorite restaurant just in case they decide to take part, too!)
How does Veganuary work?
Taking part in Veganuary is pretty simple. You sign up via the campaign's website, and in return, you will receive a number of helpful resources, including budget and one-pot meal plan ideas and an online cookbook, sent to you via email. The cookbook includes exclusive recipes from celebrities like Venus Williams, Joanna Lumley, Alicia Silverstone, Mya, and Jane Goodall.
You will also receive the Official Veganuary Starter Kit, which includes answers to nutrition questions (including how to get enough protein, iron, and B12, etc.), as well as tips on how to get started on a plant-based diet, advice for eating out, and which online resources are the most helpful.
Veganuary recipe ideas
If you're thinking of taking the leap and ditching animal products for the whole of January, we can also help you get started. Here, we've gathered some of our favorite main, side, and dessert recipe ideas, all of which are tasty and satisfying. What else could you need? (Read: not meat.)
Mains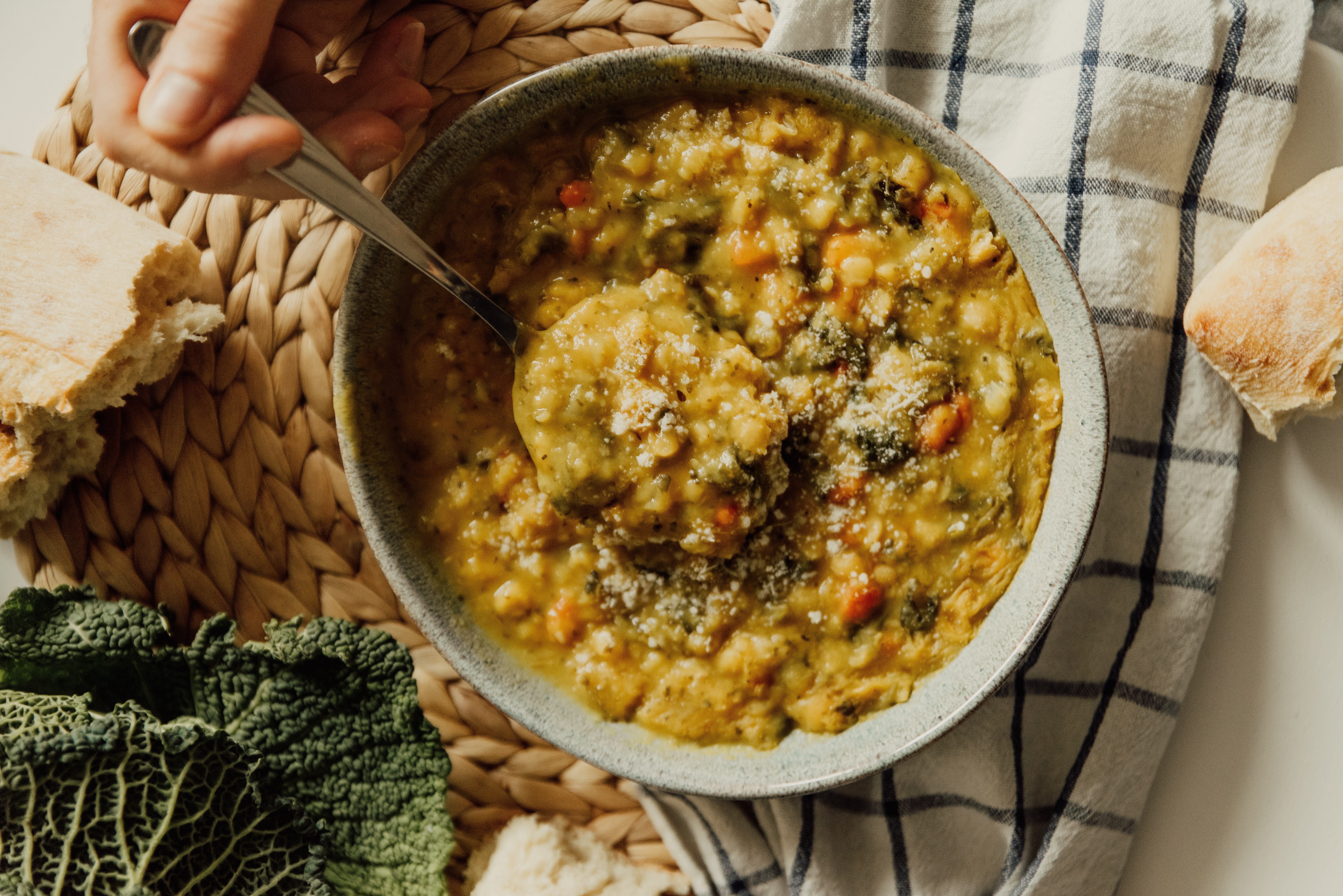 Chef Mitchel Bonhomme
1 Jamaican Vegan Curry
Thanks to coconut milk, this Jamaica-inspired recipe is deliciously creamy and moreish. When it comes to the filling, add any vegetables you like, but according to the recipe creator, broccoli and carrots work best. Or, if you want something meatier, you could also add tofu or vegan chicken pieces.
Get the recipe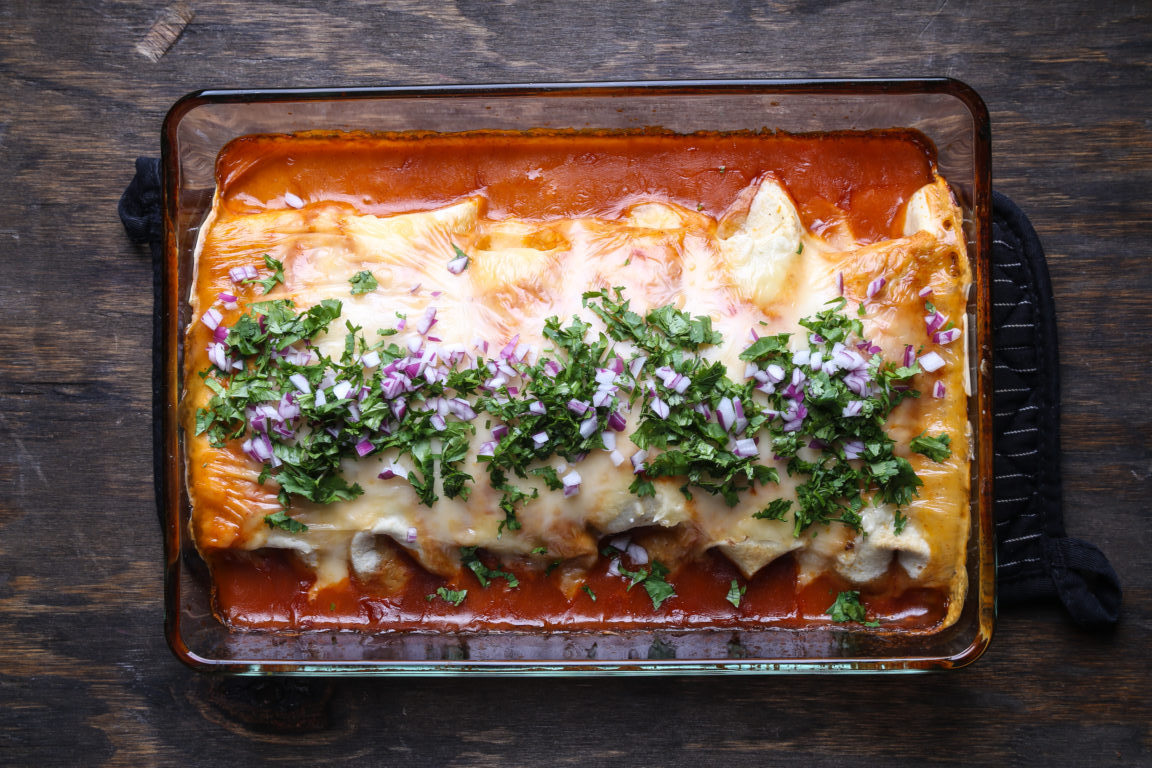 Jeff Wysocarski
2 Sweet Potato and Kidney Bean Enchiladas
Enchiladas offer the perfect combination of tastes and textures, thanks to the cheese, sauce, tortilla, and of course, the filling. But the latter doesn't need to be meat. In fact, enchiladas are just as satisfying (if not more so) when they are packed with beans and sweet potatoes.
Get the recipe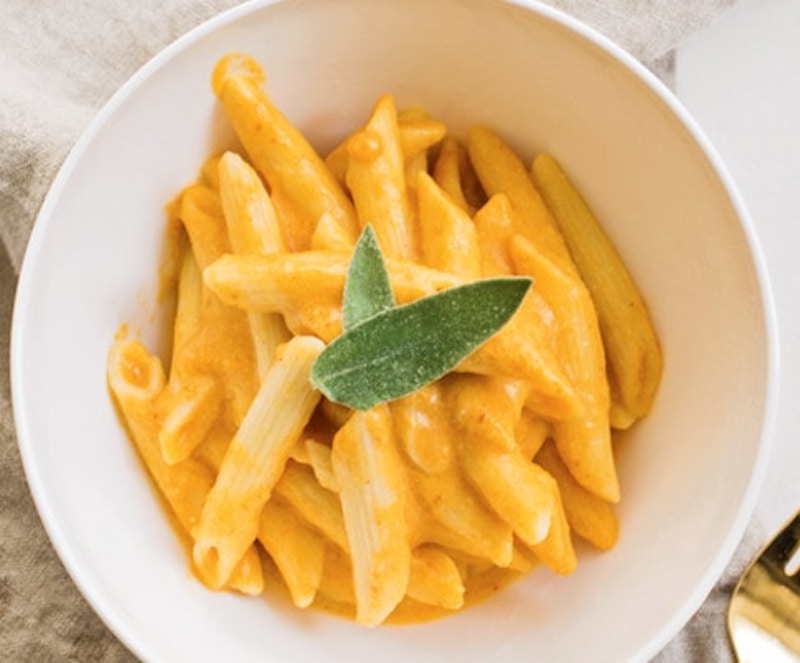 Katie Koteen and Kate Kasbee
3 Vegan Pumpkin Cream Penne
If you're craving something warm and filling, try blending a creamy sweet pumpkin purée to make an indulgent and rich pasta sauce, and combine it with the pasta shape of your choice. (Note: It doesn't have to be penne! Conchiglie, farfalle, or fusilli will all work just as well.)
Get the recipe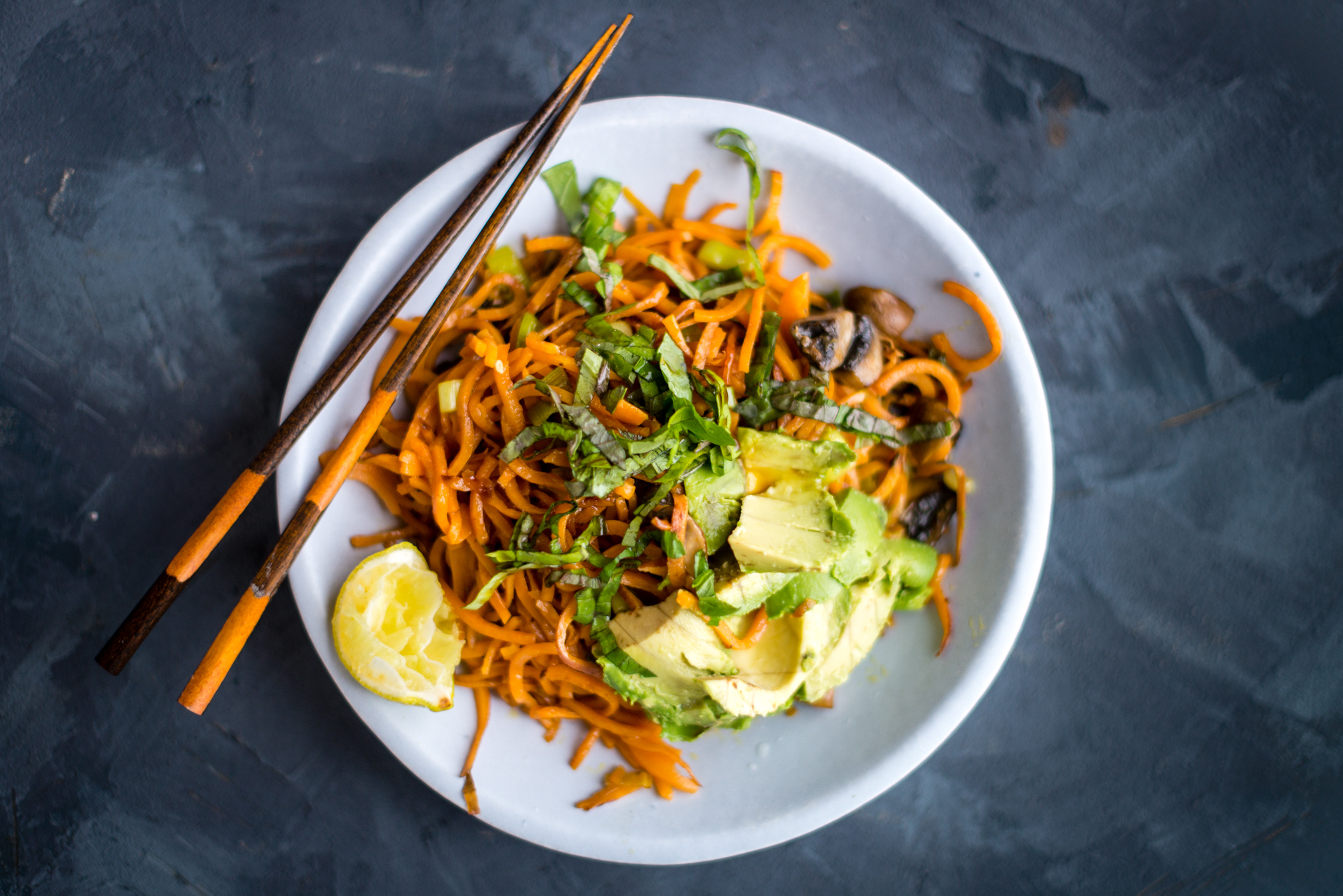 Caryn J Carruthers
4 Vegan Thai-Inspired Sweet Potato Noodles
If you love Thai food, you'll definitely enjoy the flavor and scent of this dish, which involves spiralized sweet potatoes in the place of regular noodles. To finish, drizzle with coconut aminos (which is similar to soy sauce).
Get the recipe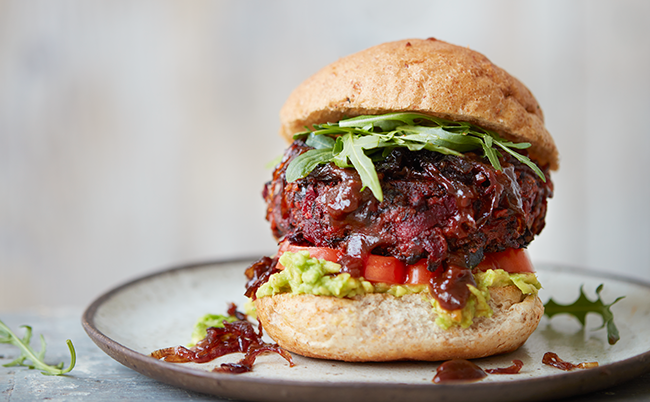 The New Nourishing
5 Beefy Vegan Beet Burger
Sometimes, only a burger will do. And luckily, giving up meat doesn't mean missing out. Instead of beef, try making a meaty patty with black beans and beets instead. Add a burst of flavor with a mix of garlic, tomato purée, smoked paprika, and oregano.
Get the recipe
Sides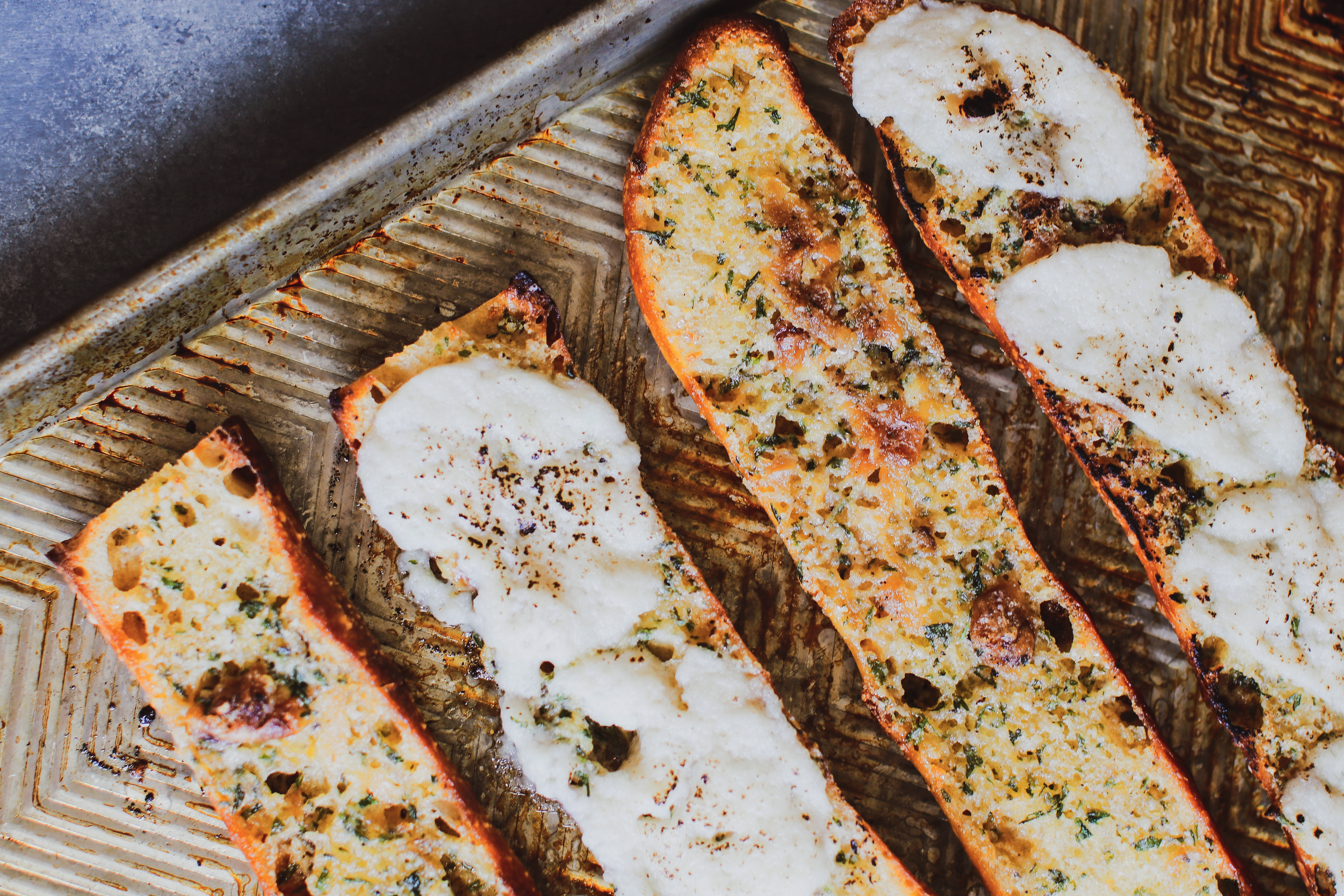 Brianna Claxton
6 Vegan Cheesy Roasted Garlic Bread
Yep, you can still enjoy cheesy garlic bread, even when you're following a plant-based diet. And the best part? It's super easy to make too. This recipe calls for some vegan parmesan (which you can buy from the store), butter, garlic cloves, and fresh parsley.
Get the recipe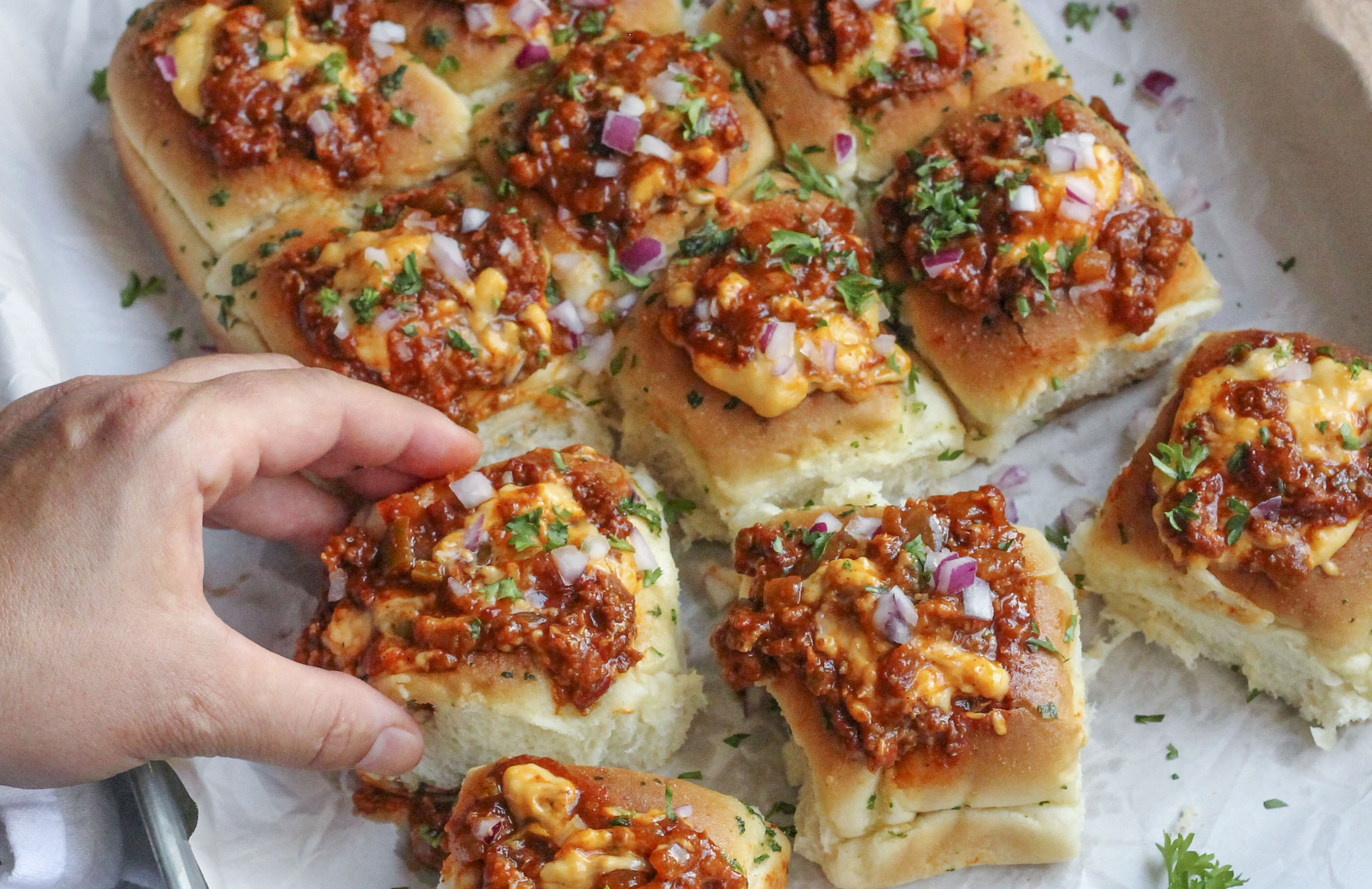 Ashley Hankins
7 Stuffed Vegan Chili Cheese Dog Bites
If you've got guests coming over and you don't want to serve meat, wow them with these stuffed vegan chili cheese dog bites. Even the most committed of meat-eaters will be asking you for the recipe.
Get the recipe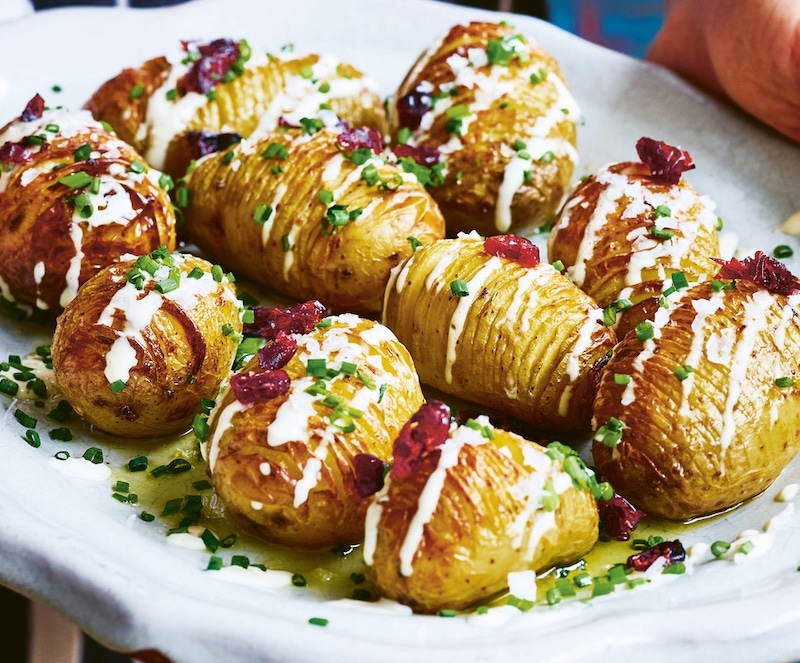 Simon Smith
8 Vegan Hasselback Potatoes With Cheese Sauce
Crispy, flavorful, and not too complicated to make, Hasselback potatoes are about to be the new star of all of your winter meals. Seriously, once you've tried this recipe once, you're going to want to make it again and again.
Get the recipe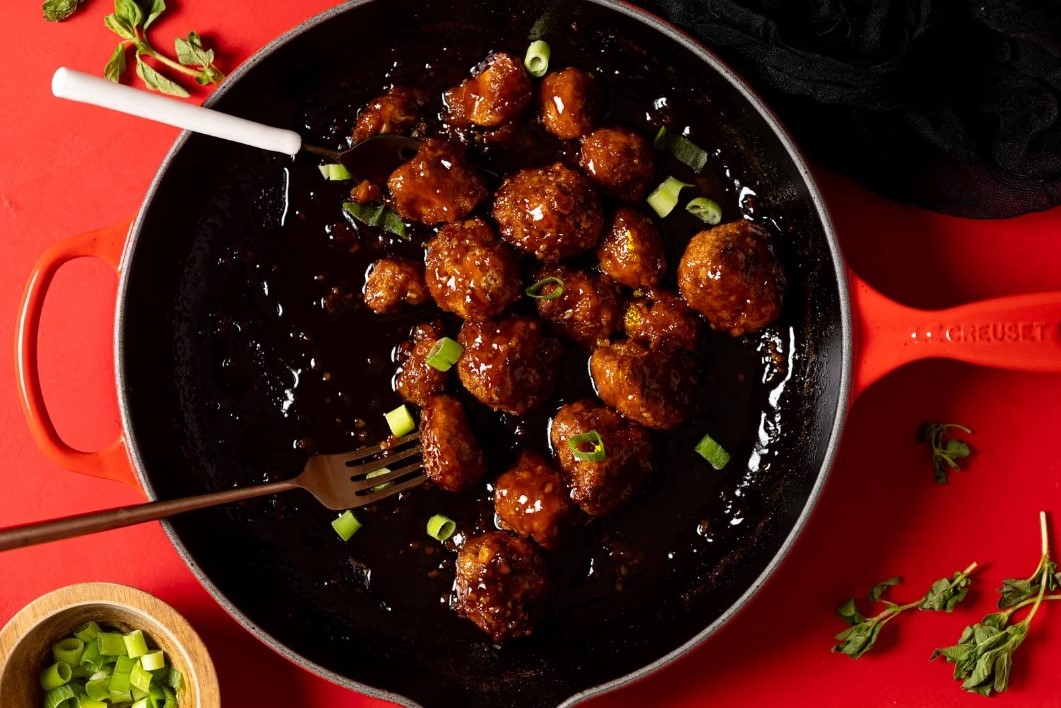 Shanika Graham-White
9 Sticky Vegan Coca-Cola Cauliflower Wings
Forget chicken wings. These cauliflower wings are the right combination of crispy and saucy, and they're so delicious, you won't even remember you're eating vegetables. And we'll let you in on a secret, the crunchy coating is all down to cornflakes!
Get the recipe
Desserts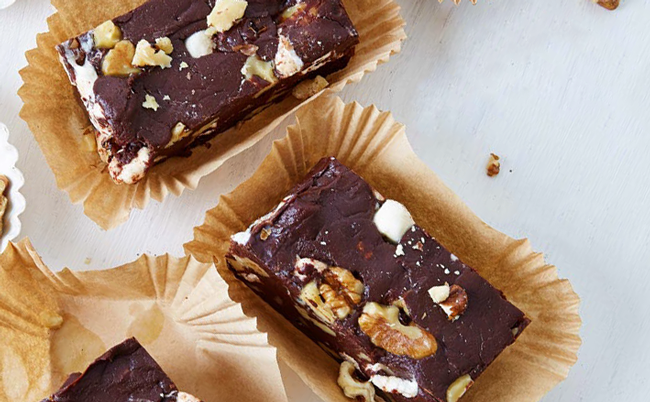 10 Easy Vegan Rocky Road Fudge
Rocky road isn't just for non-vegans. In fact, this indulgent sweet treat is super easy to make animal-free. Just swap out the butter for a vegan alternative, and use plant-based baking staples like coconut milk.
Get the recipe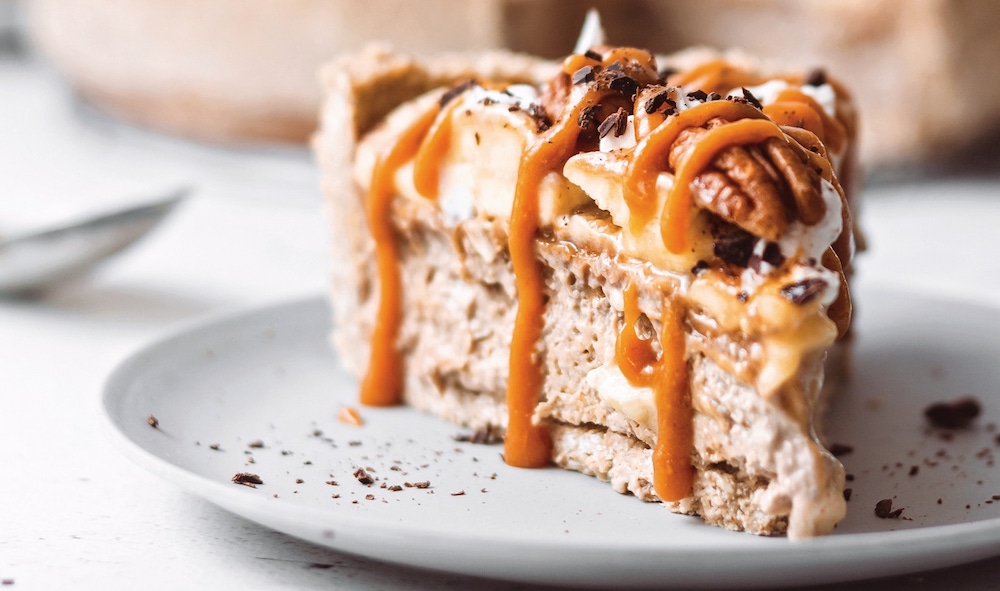 Christina Leopold
11 Vegan and Gluten-Free Caramelly Banoffee Pie
This banoffee pie is decadent and most importantly, pretty easy to make. You don't even need an oven! Instead, it all comes together in the freezer.
Get the recipe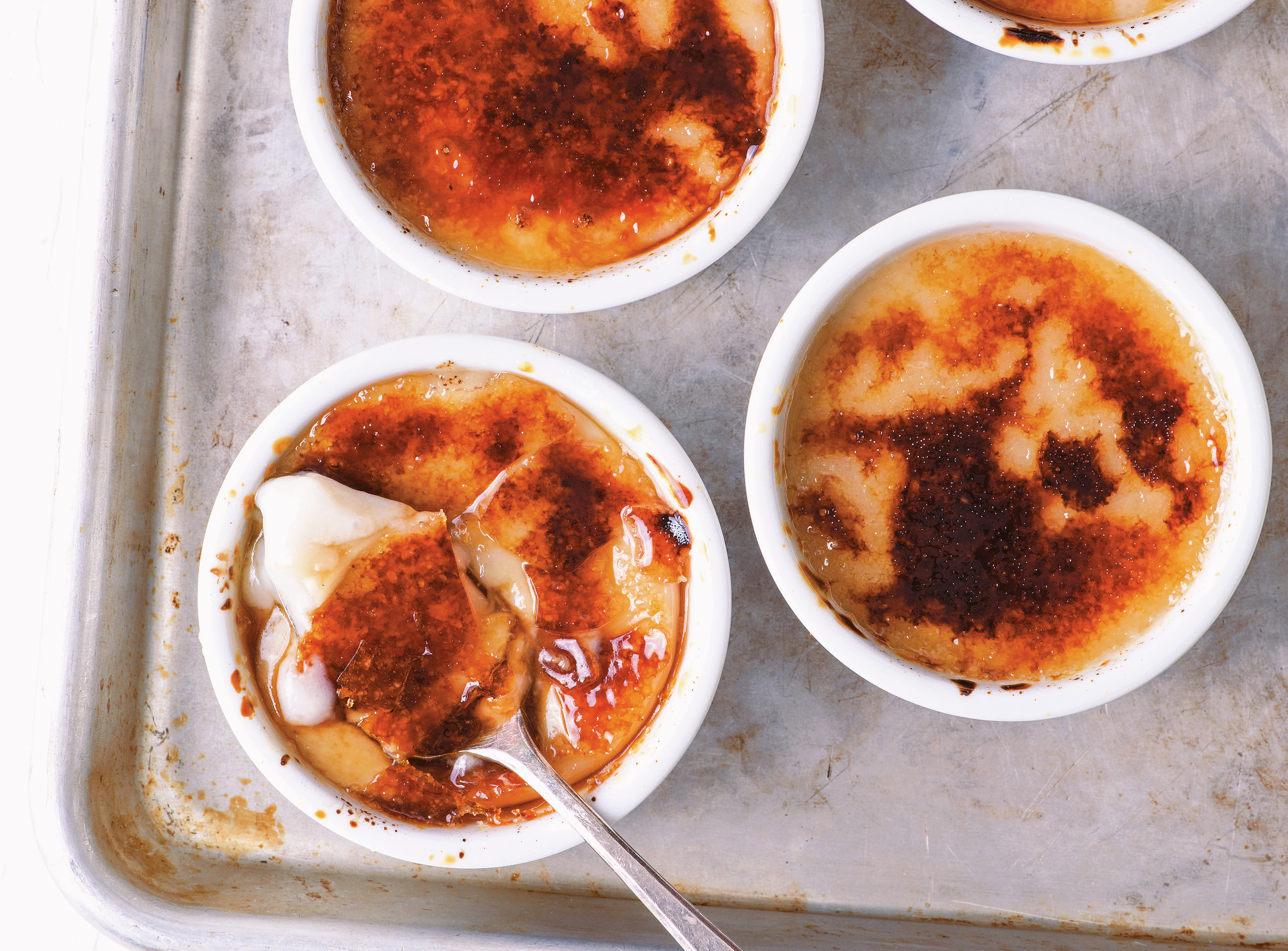 Alex Shytsman
12 Vegan White Chocolate Crème Brûlée
Essentially custard topped with hardened sugar, crème brûlée recipes are usually laden with animal products like eggs and cream. But not this one! Instead, this recipe calls for a delicious and indulgent mix of coconut milk, cashew cream, and cacao butter.
Get the recipe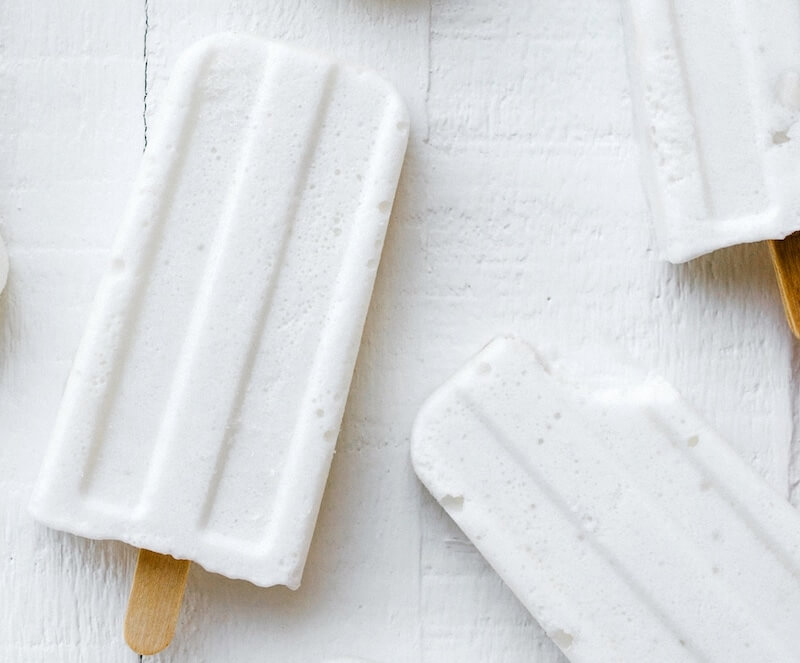 Sarah Bond
13 Vegan Marshmallow-Coconut Cream Popsicles
Loved by adults and kids alike, popsicles are not just a dessert. They also make a great snack too (particularly when you're rifling around at night for something sweet). Make this vegan marshmallow version of the classic treat with aquafaba, vanilla, and canned coconut milk.
Get the recipe
For more vegan guides, read: