Ordering vegan at chain restaurants can come with a lot of struggles. Many nationwide establishments have meat-centric menus and unsubstantial plant-based options, such as the dreaded iceberg lettuce salad with tomatoes. On the flip-side, they can be your hunger's saving grace if no other option is available. KFC is one of those restaurants. At the moment, the vegan options at KFC are limited to sides and drinks—and perhaps, someday in the very near future, plant-based chicken will become a nationwide menu staple. Here's how to order vegan at KFC.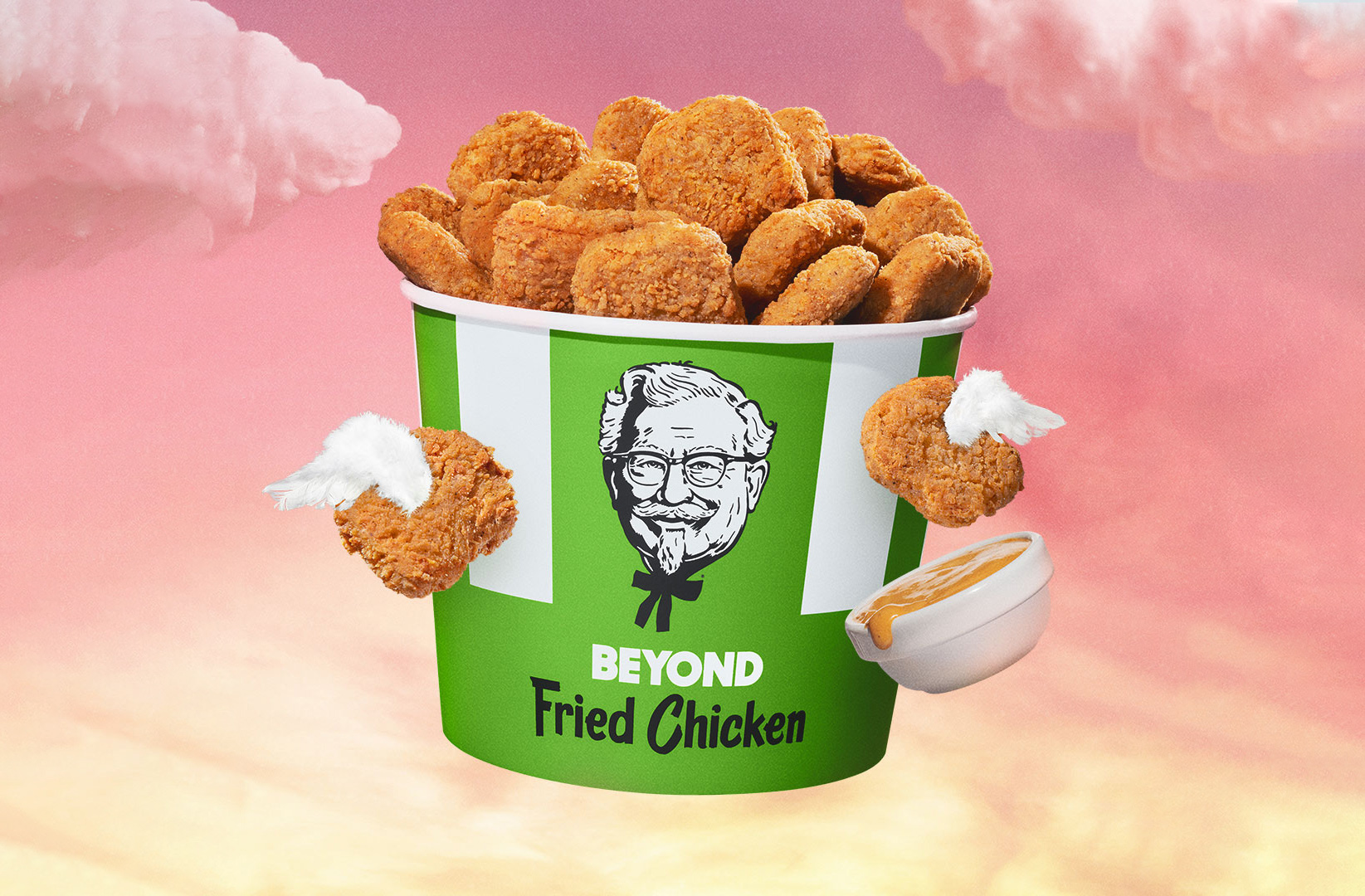 KFC
Does KFC have vegan chicken?
It tracks that fried chicken is the main attraction of KFC's menu. Given plant-based meat's proliferation on the menu of restaurant chains nationwide, it follows that KFC would offer a vegan version of its most popular option. However, as of earlier this year, that's unfortunately not the case.
KFC used to offer plant-based fried chicken made in collaboration with vegan meat-maker, Beyond Meat, which has a number of fast-food partnerships under its belt, including with Panda Express, McDonald's, Del Taco, and Carl's Jr.
KFC's story with Beyond Meat began back in August 2019, when the fast-food chain trialed plant-based chicken in the form of nuggets or wings at an Atlanta location. It was highly successful, selling out in just five hours. In 2020, a new recipe was trialed at locations in Nashville, Charlotte, and Southern California, and received an outpouring of support.
Creating a chicken-like flavor and texture that would appeal to the growing masses of flexitarians was a top priority of both Beyond Meat CEO and founder, Ethan Brown, as well as former KFC US president, Kevin Hochman.
"What we're trying to replicate is a tenderloin where you actually have the muscle fibers. The texture is a bit more pleasing than what we'd call a 'chewed-and-glued.' It's a different technology," Hochman told Fortune in September 2021. "Our plan is to try to replicate that Kentucky Fried Chicken as close as we can, obviously without using the animal. A lot of that is about how the chicken cuts and tears and the mouthfeel. The gold standard is the chicken tenderloin or chicken strip."
Earlier this year, KFC's Beyond Meat nuggets, made from soy and wheat protein, went nationwide at more than 4,000 locations. Public opinion of the meat-free option was divided; some customers were firmly in favor of them, while others found them to be much denser and more expensive than conventional chicken. Some were bothered by the cross-contamination with conventional chicken, as the nuggets were fried in the same oil. On the opposite side of the spectrum, many vegan and vegetarian customers accept this as an inevitability of ordering a plant-based option at a major fast food chain. Barring any allergies, whether or not a vegan chooses to order something where there's a risk of cross-contamination with animal products is a personal choice.
But, as of writing, KFC's Beyond Chicken is no longer. The launch was meant to be a limited-time release coinciding with the new year. In Yum!'s Q1 2022 earnings call, the KFC parent company revealed that the plant-based chicken "elevated the brand and boosted relevance, resulting in more media impressions than any other product launch in the brand's history." Yum! did not respond to VegNews' inquiry if the plant-based chicken would return, or if there are plans to trial a new type of vegan meat.
Although we should be used to this at this point, customers outside the US are much luckier when it comes to plant-based options at KFC. In Canada, you can order a plant-based chicken sandwich made using Lightlife's meat-free chicken. And, all locations in the UK have a vegan chicken burger on the menu, featuring a crispy cutlet made by the old-school meatless brand, Quorn. Now, let's put aside our jealousy and get to what's actually vegan on KFC's US menu.
Vegan options at KFC
Without Beyond Meat's chicken nuggets, there aren't many substantial plant-based items on the KFC menu. And unfortunately, the fast-food chain discontinued a number of its vegan-friendly options, including corn on the cob, house salad, applesauce, and the apple turnover, which was its only vegan dessert option. (But, in case you didn't know, the baked apple pie at McDonald's is free from all animal ingredients!)
However, if you're hungry and not in the vicinity of a more vegan-friendly restaurant, you can assemble a meal out of a handful of sides.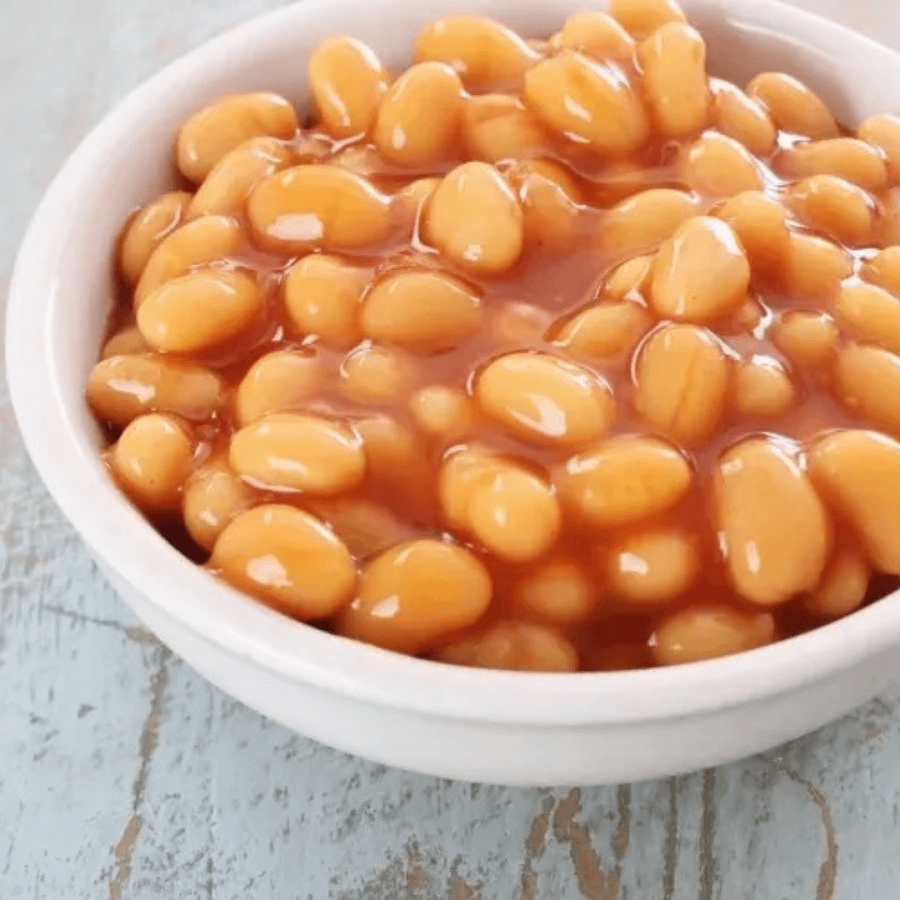 KFC
1 BBQ baked beans
These BBQ Baked Beans are your plant-based protein option at KFC. Made from white beans cooked in tomato paste, paprika, onion, brown sugar, and vegan-friendly Worcestershire sauce, they're akin to the classic baked beans that usually find themselves situated between the bowls of coleslaw and corn on the cob at the barbecue.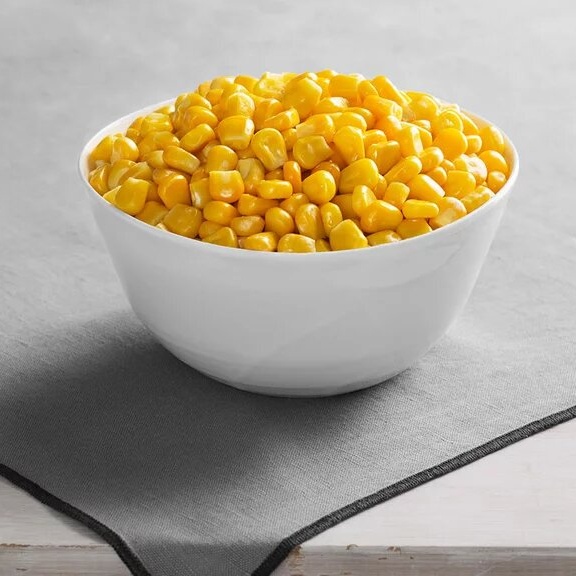 KFC
2 Sweet kernel corn
KFC may no longer offer corn on the cob, but you can opt for the sweet kernel corn instead, which is made with just corn and nothing else. Add this dairy-free side dish and you'll be well on your way to compiling a vegan-friendly meal that won't leave you feeling hungry.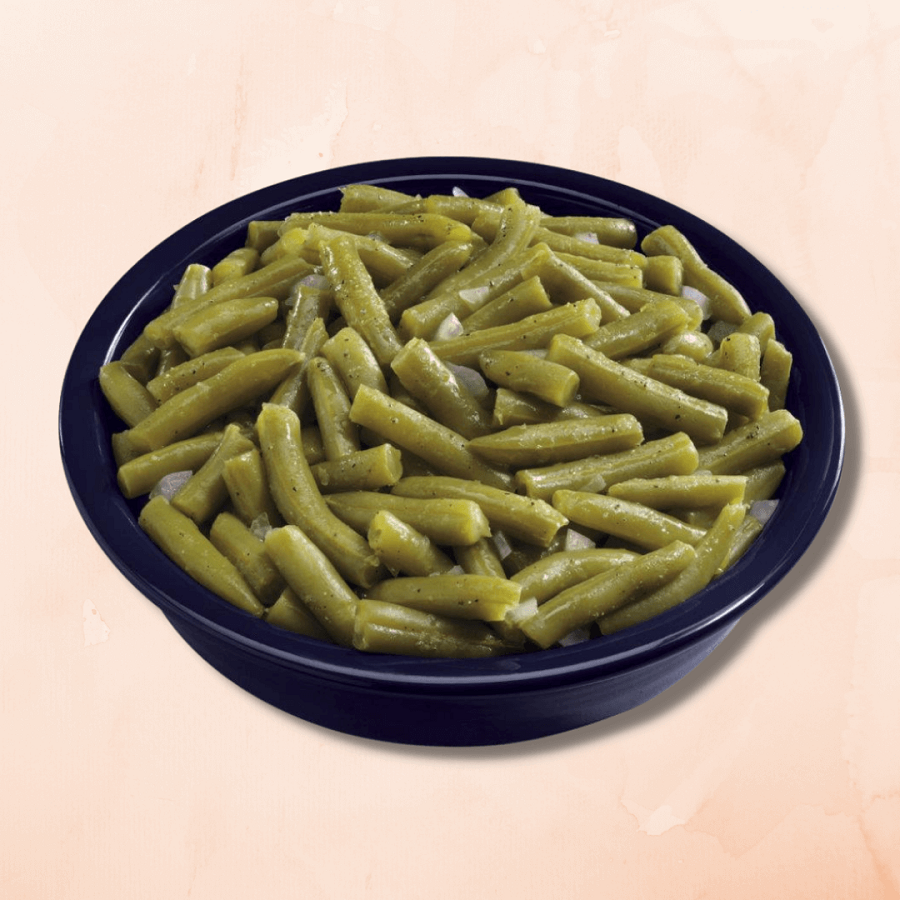 KFC
3 Green beans
Thankfully, the green vegetable option at KFC is free from added animal-derived ingredients! The green beans are seasoned with onion, garlic, spices, salt, and MSG, which give it a savory and satisfying flavor. (In the past, MSG was an often-demonized ingredient. But, the negative myths surrounding this umami-delivering flavor-enhancer, which features prominently in East Asian cuisine, have been dispelled. Most of the foods made with MSG contain only a small amount of it.)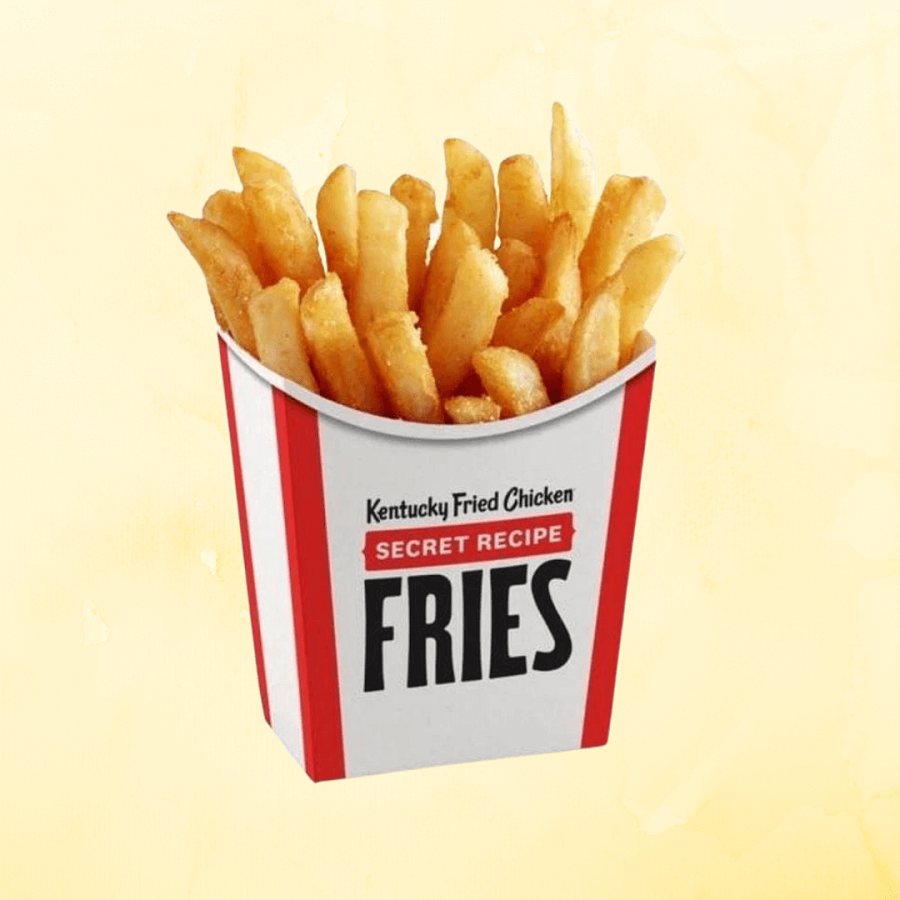 KFC
4 Secret Recipe Fries
A couple of years ago, KFC replaced its much-loved potato wedges with a new, starchy option: the Secret Recipe Fries. These crispy fries are seasoned with onion, carrot, and tomato powder as well as sea salt and a touch of MSG. They add some much-needed carbs to a vegan meal consisting of a bunch of side dishes.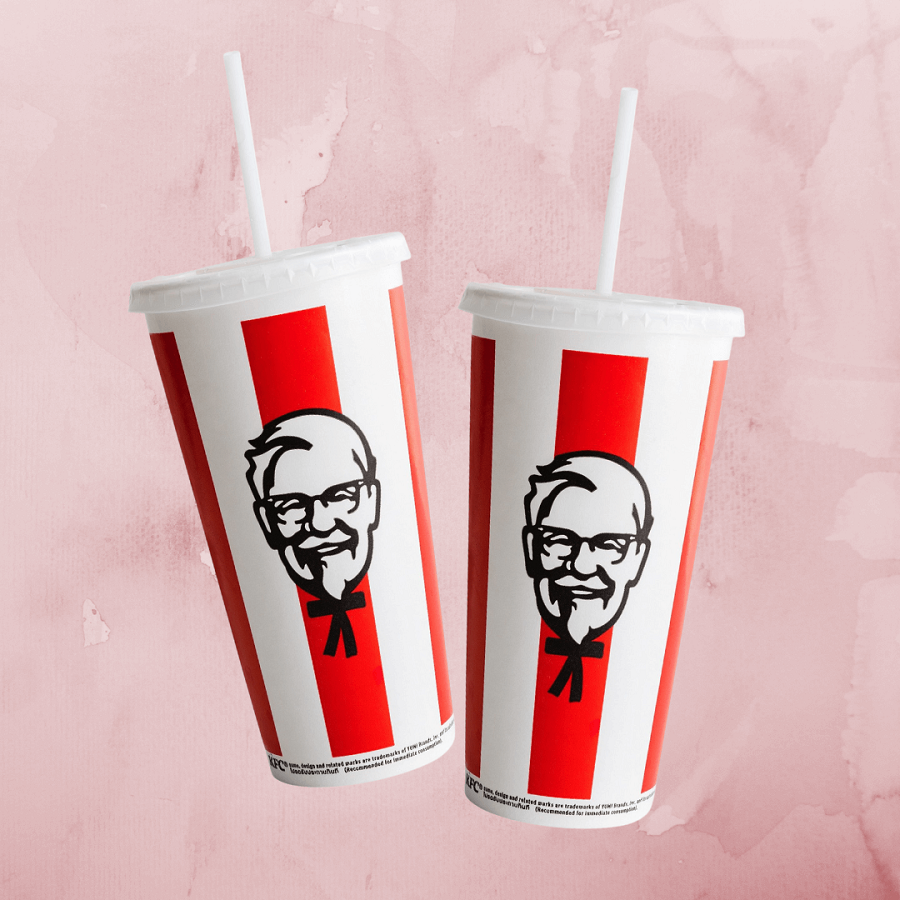 KFC
5 Condiments & drinks
French chef Fernand Point, the father of modern French cuisine, once said, "In the orchestra of a great kitchen, the sauce chef is a soloist." We're inclined to agree–what is dining without sauce, after all? As far as condiments at this fast food establishment go, you have a handful of options to choose from. The ketchup is vegan, so you won't have to worry about eating plain fries. The hot sauce is also suitable for vegans.
You won't have to settle for just water (though, no shade if that's what you want). The vegan drink options include Capri Sun Fruit Punch, Pepsi, Mountain Dew, Dr. Pepper, Sierra Mist, Lipton Brisk Teas, and Sobe Lifewater, as well as Tropicana lemonade, fruit punch, and Twister.
For more vegan fast food restaurant guides, read:
How to Order Vegan at Taco Bell: The Ultimate Guide
The Complete Guide to Ordering Vegan at Chipotle
The Vegan Guide to Eating at Burger King