Since its inception in 1993, Chipotle has been generous with its vegan options. Plant-based patrons could always rely on a solid meal of rice, beans, fajita veggies, salsa, and guac for the first 20 years of this chain's existence, but in 2013, Chipotle introduced the vegan sofritas—a game-changing option of spicy braised tofu. This build-your-own Mexican-style concept has become a staple in our diets. Here is all you need to know about eating vegan—and eating well—at Chipotle.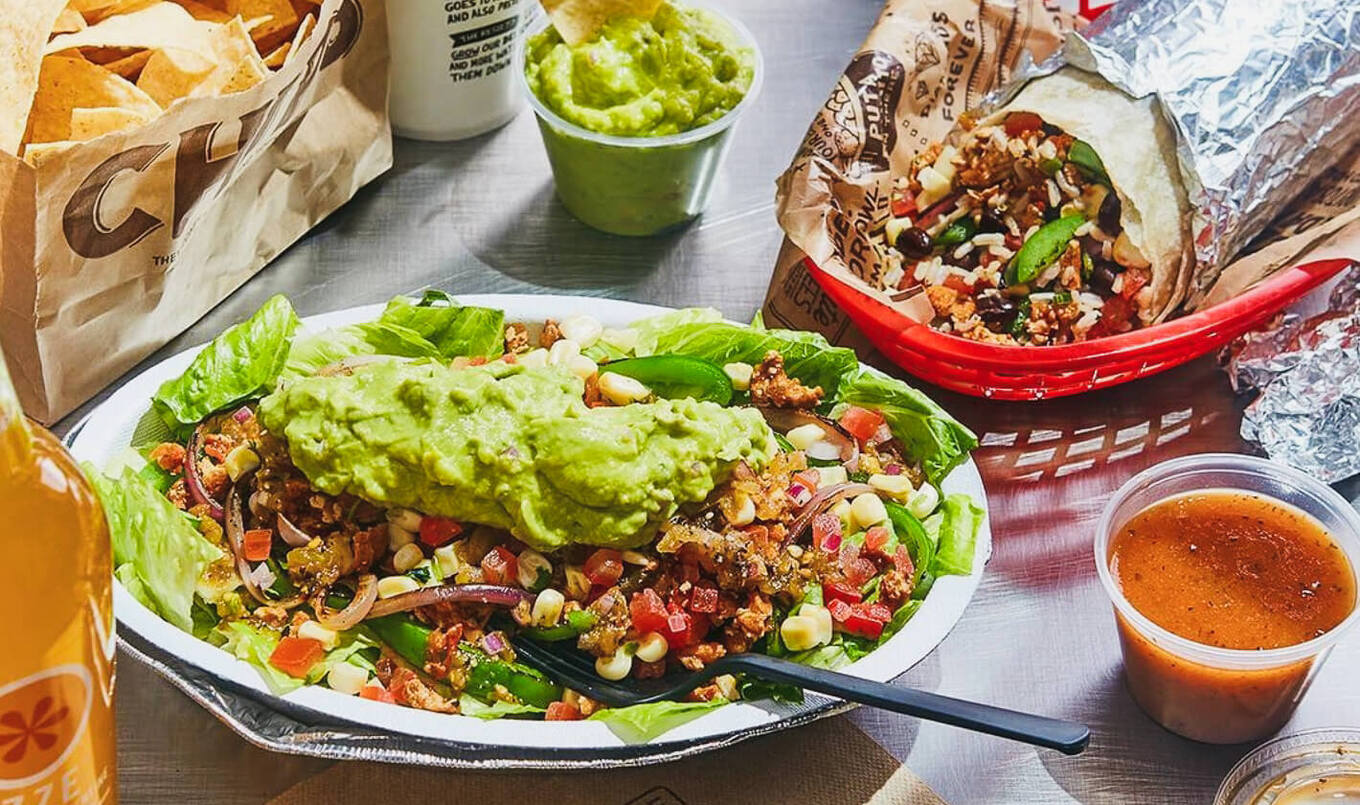 Chipotle
Is everything at Chipotle vegan?
The appeal of Chipotle is the variety of vessels it offers. Those leaning into a light lunch can opt for a salad, whereas a famished customer can easily find enough sustenance with a colossal burrito.
While the chain does serve several meat and dairy options, every menu item—excluding the quesadilla—can be veganized with the ingredients below. And in the future, even more vegan options could be on the way, as the chain has invested in vegan steak brand Meati Foods. So keep your eyes peeled!
What can vegans eat at Chipotle?
First, decide what you're in the mood for (tacos, burrito, salad, or bowl), and then, start to build it with all the vegan ingredients below. Enjoy!
1 Rice
Chipotle offers two variations of rice, and both of them are vegan. Choose to pack your bowl or burrito with the chain's standard Cilantro-Lime brown or white rice.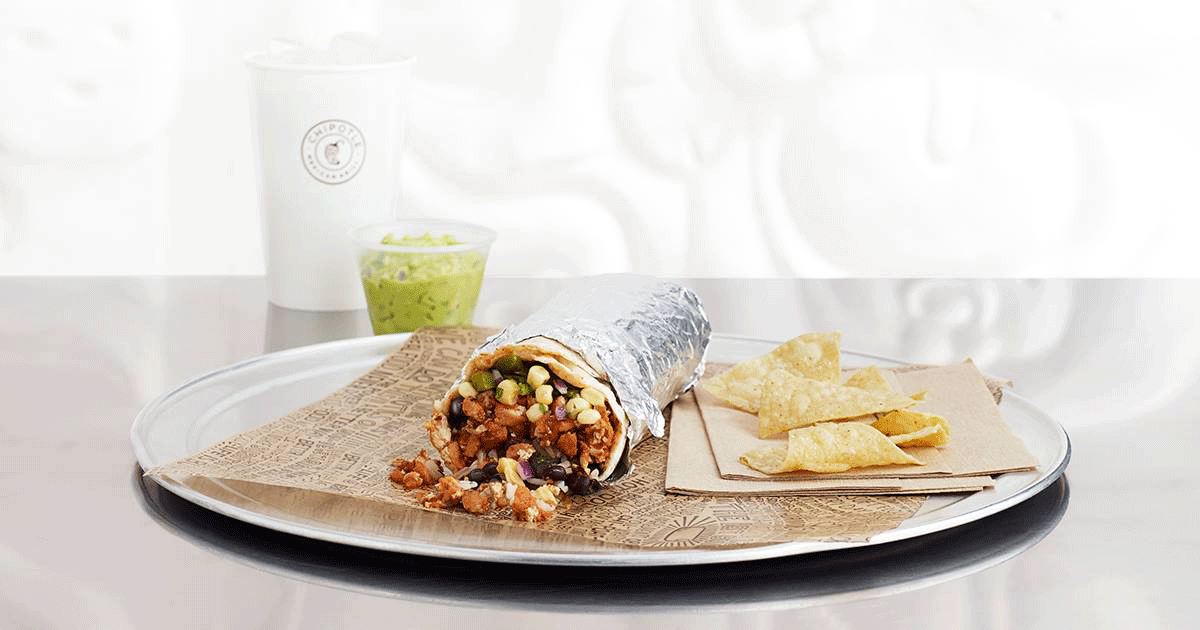 Chipotle
2 Beans and sofritas
No worries about non-vegan beans here—both the pinto and the black beans are animal-free (pro tip: you can get both). For extra protein and a spicy kick, add the tofu-based sofritas. If you're really hungry, you can double your protein portion for $2.60.
3 Veggies
If you order a build-your-own option and ask for Veggies, guacamole is included at no charge. We needed to say that upfront. In addition to this coveted green condiment, Fajita Veggies (a mix of sautéed peppers and onions) are also stellar add-ons to any burrito, taco, or bowl.
4 Condiments
These extras add essential flavor, spice, and texture to any Chipotle meal. Pile on shredded romaine and dollops of guac, then choose from a wide assortment of vegan-friendly salsas including Roasted Chili-Corn, Tomatillo-Red Chili, Tomatillo-Green Chili, and Fresh Tomato (pico de gallo). Remember, there's no "or" here—you can get as many salsas as you like. A Roasted Chili-Corn and Fresh Tomato is a solid combination.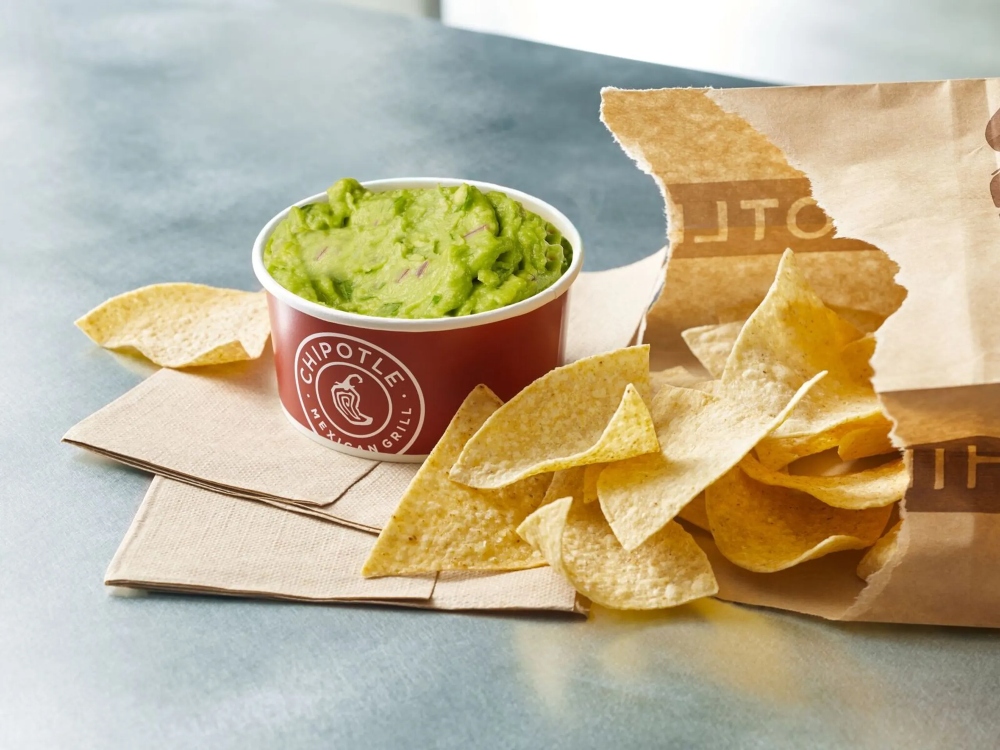 Chipotle
5 Chips
Do these chips taste different? Yes, in a good way. Chipotle's chips are lightly seasoned with salt and lime juice for an added zing to the basic tortilla chip. They're vegan, and they can be ordered as an individual side, with guac, or with your choice of salsa for an additional charge.
6 Tortillas
Whether you go taco or burrito, flour or corn, all of Chipotle's tortilla options are vegan. Have you done the tortilla on-the-side trick? If you like to build your tacos as you go, order a bowl and ask for three taco tortillas on the side. They'll come warm and wrapped in foil. The same goes for the large flour tortillas—all those who love nibbling on a plain, hot flour tortilla, you know who you are.
7 Dressings
Besides offering vegan cheese, the one thing Chipotle could do to be more inclusive is to diversify its salad dressing options. Currently, the chain only offers a Chipotle-Honey Vinaigrette, which is not vegan-friendly. If you order a salad, use salsa or guacamole as your dressing.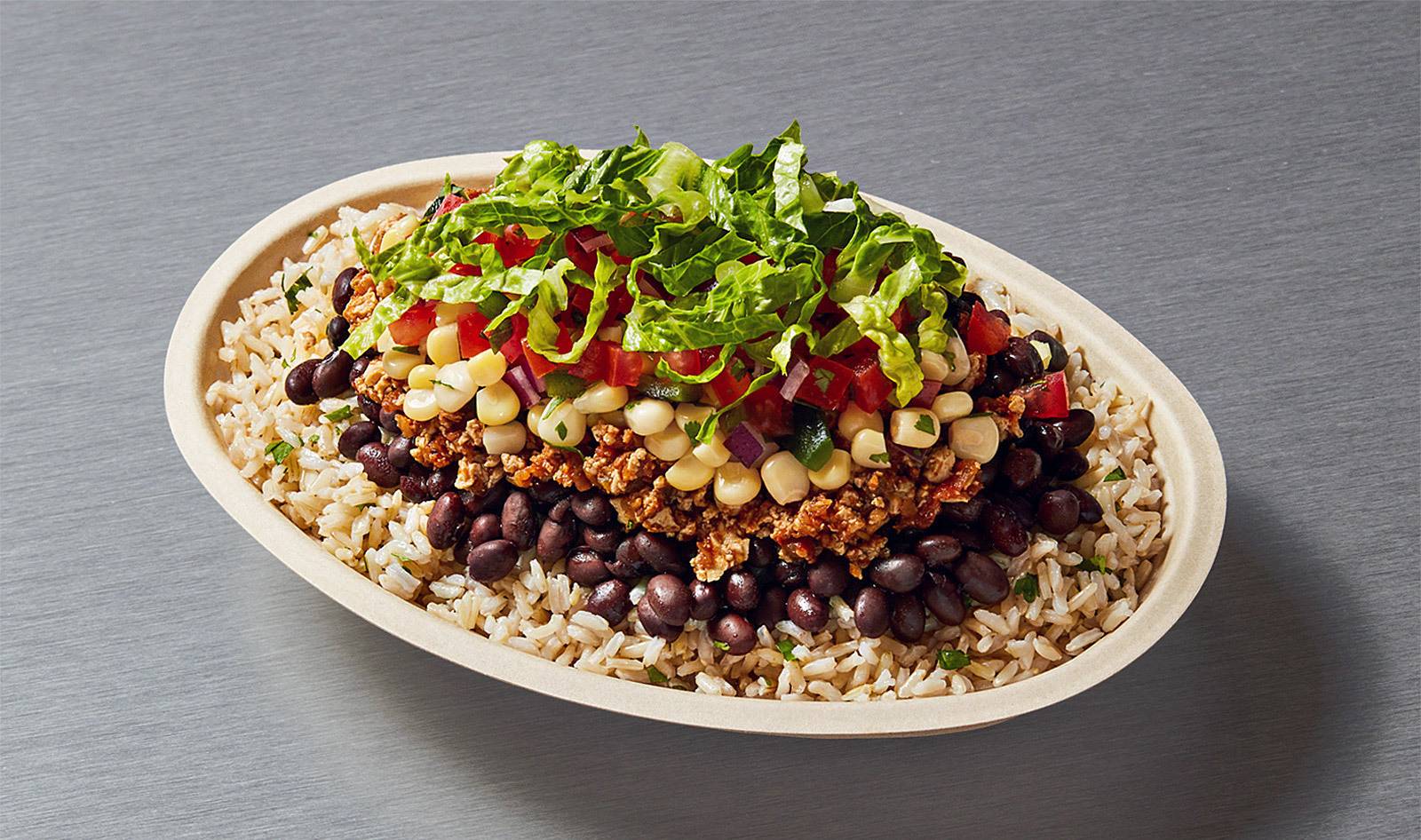 Chipotle
8 Vegan bowls
In January 2023, Chipotle added two new completely vegan bowls to the menu. The first, the Veggie Full Bowl, comes with white rice, fajita veggies, salsa, guacamole, and black beans. The second, the Plant Powered Bowl, features the supergreens lettuce blend, as well as white rice, sofritas, fajita veggies, salsa, and guacamole.