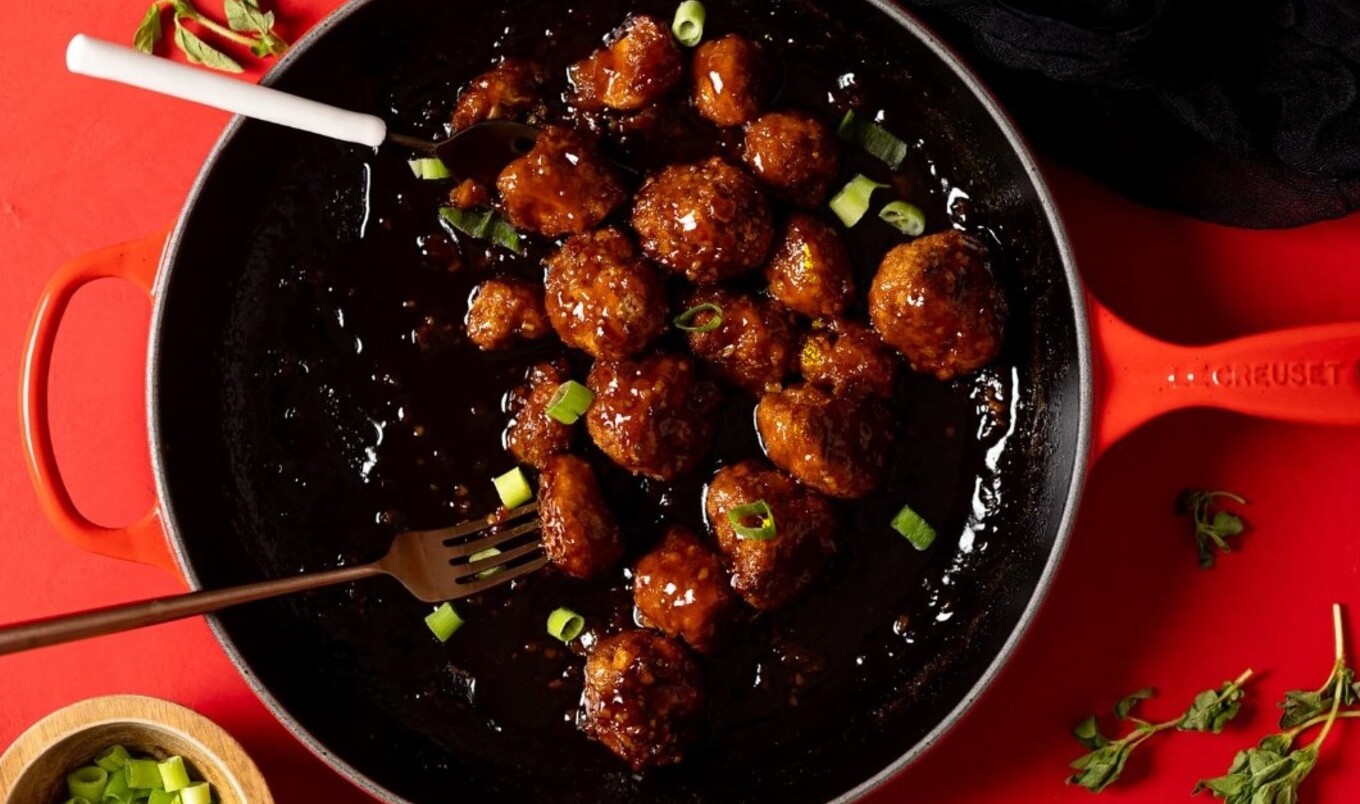 Crispy, saucy baked cauliflower paired with a sweet-and-spicy, Coca-Cola-infused sauce makes for the ultimate appetizer.
February 12, 2023
Add these saucy cauliflower bites from the Orchids + Sweet Tea blog to a salad or tacos, use as a topping on pizza, serve over quinoa or rice, or eat on their own alongside a creamy vegan ranch dipping sauce.
What you need:
For the cauliflower wings:
1 large head cauliflower, chopped in medium chunks
1 cup almond milk
½ cup flour
1 teaspoon garlic powder
1 teaspoon salt
1 teaspoon black pepper
1 teaspoon dried thyme
1 tablespoon smoked paprika
2 cups corn flakes, crushed
1 cup breadcrumbs
For the Coca-Cola Sauce:
1½ cups Coca-Cola
¾ cup brown sugar
¼ cup tomato paste
1 tablespoon soy sauce
4 garlic cloves, minced
1 tablespoon smoked paprika
1 tablespoon hot sauce
1 teaspoon red pepper flakes
1 tablespoon arrowroot powder + 2 tablespoons warm water
What you do:
For the cauliflower wings, preheat oven to 450 degrees and line a baking sheet with parchment paper.
Into a medium bowl, whisk together milk, flour, garlic powder, salt, pepper, thyme, and smoked paprika until fully combined. Set aside.
Into a ziplock bag, add corn flakes and breadcrumbs, and shake until well combined. Dip cauliflower chunks into batter (shaking off excess) and add to corn flake mixture (shaking until cauliflower is well coated). Place on baking sheet, and repeat until all cauliflower is coated.
Bake 30 to 35 minutes or until golden brown. If not crispy enough, turn heat to broil and bake for another 5 to 10 minutes. Remove from oven.
For the coca-cola sauce, into a medium saucepan over medium-high heat, add all ingredients and whisk until begins to boil. Reduce heat to low-medium and let simmer for 5 minutes, stirring occasionally. Once thickened, toss cauliflower in sauce until fully coated. If sauce is too liquidy, in a small bowl, whisk arrowroot powder and water, add to pan, and stir until thickened.
Add coated cauliflower back to baking sheet and place back in oven on the broil setting for about 3 minutes. Remove from oven and serve warm.