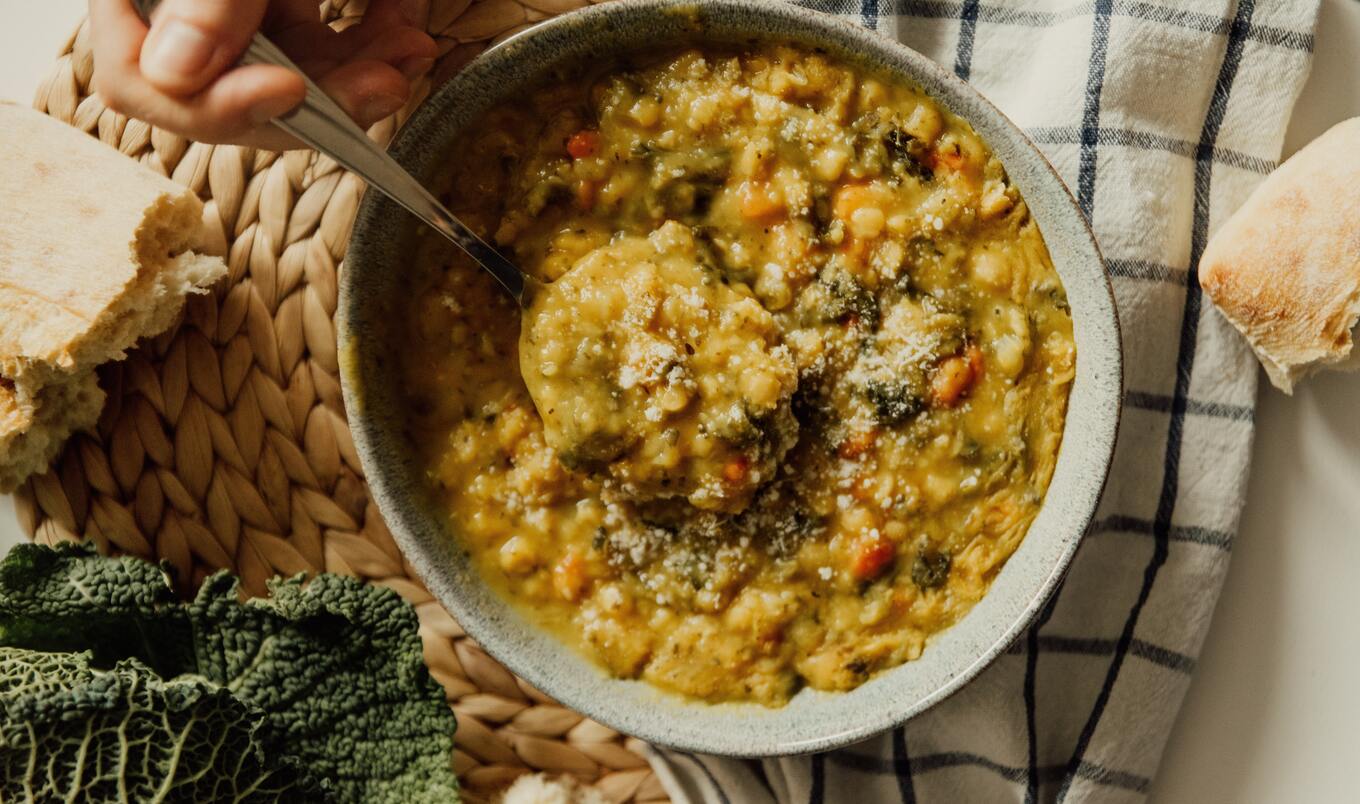 This creamy and mild yellow curry from a popular New York eatery is totally plant-based and totally nourishing on chilly days.
November 27, 2022
Using the milder Jamaican variety of curry powder lends subtle notes of allspice and turmeric to this dish from Williamsburg Caribbean restaurant, Kokomo. Use any variety of vegetables you prefer, but heartier veggies like carrots and broccoli fare best in this golden curry.
What you need:
1 tablespoon oil
2 shallots, finely chopped
2 cloves garlic, finely chopped
2 sprigs fresh thyme, finely chopped
¼ cup Jamaican curry powder
1 quart vegetable stock
2 cans coconut milk
½ teaspoon salt
¼ teaspoon black pepper
2 cups mixed chopped vegetables (such as carrots and broccoli)
2 cups cooked rice
What you do:
In a large Dutch pot over medium heat, warm oil. Add shallots, garlic, and thyme and cook for 2 minutes.
Add curry powder and cook for another 2 minutes, just lightly toasting mix. Add stock and bring to a boil, then lower to a simmer. Once mixture has reduced and halved, about 1 hour, add coconut milk and vegetables and stir to combine. Cook until vegetables are tender.
Remove from heat, and stir in salt and pepper. Divide rice amongst 4 serving bowls and top with curry.