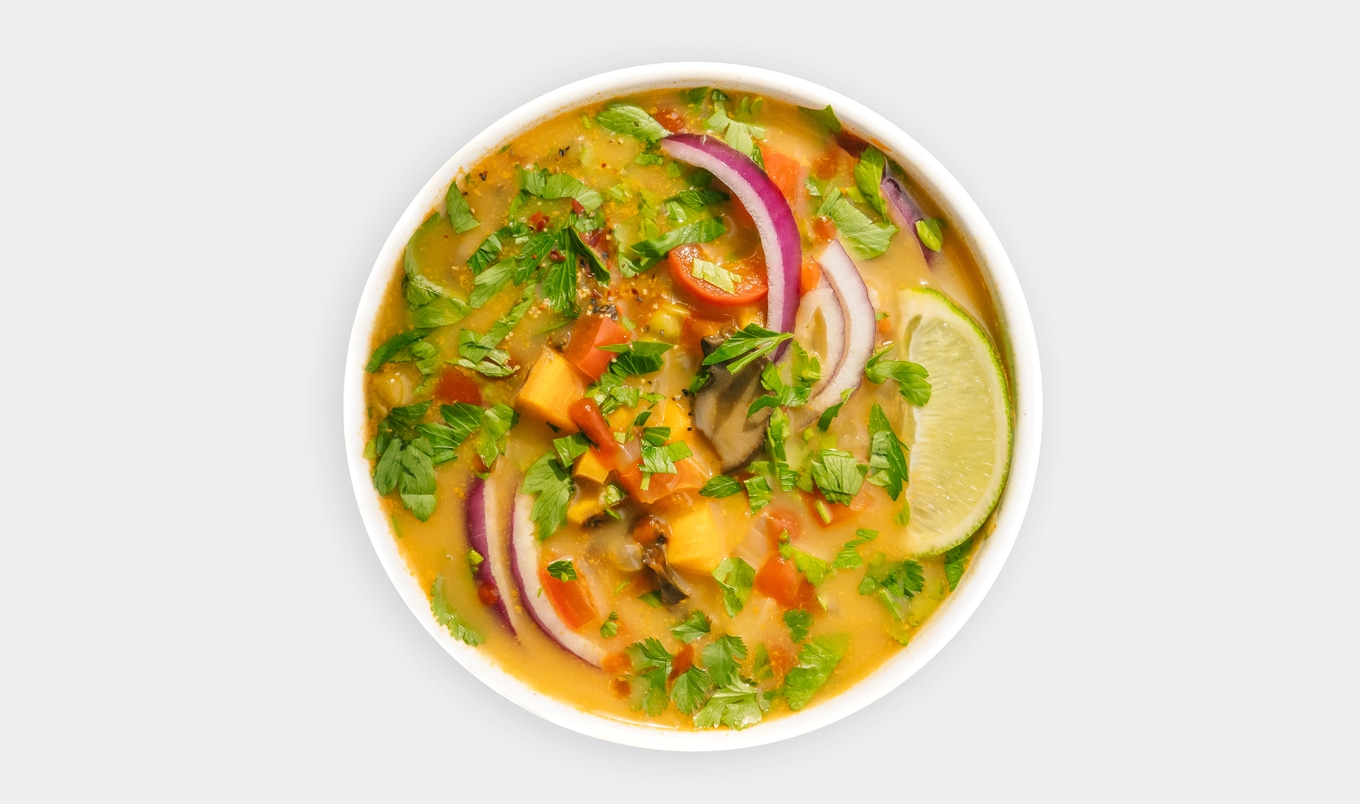 All of the salty, spicy, aromatic flavors of Thai red curry are captured in this simple, plant-forward soup.
November 8, 2022
Stay warm and nourished during the chilly months with this simple soup recipe from the PlantYou: 140+ Ridiculously Easy, Amazingly Delicious, Plant-Based, Oil-Free Recipes cookbook. Add your favorite shredded vegan chicken or vegan shrimp for a meatier bite.
What you need:
3 garlic cloves, minced
1 sweet potato, skin on, chopped
1 medium-sized yellow onion, diced
½ teaspoon ground ginger
3 tablespoons water
2 tablespoons red curry paste
1 red bell pepper, seeded and chopped
1 cup canned light coconut milk
4 cups vegetable broth
1 teaspoon maple syrup
½ cup cremini mushrooms
½ cup frozen peas
½ cup fresh cilantro, chopped, for serving
½ cup finely sliced red onion, for serving
Juice of ½ lime
What you do:
In a large pot over medium heat, combine garlic, sweet potato, onion, ginger, and water. Sauté for 5 minutes, or until sweet potatoes have softened slightly.
Add red curry paste and bell pepper and stir until paste becomes fragrant, 2 to 3 minutes.
Add coconut milk, vegetable broth, maple syrup, and cremini mushrooms. Bring to a boil and simmer over low heat for 15 to 20 minutes, or until sweet potatoes are cooked through.
Add peas and stir until cooked through. Garnish with cilantro, red onion, and lime, and serve.