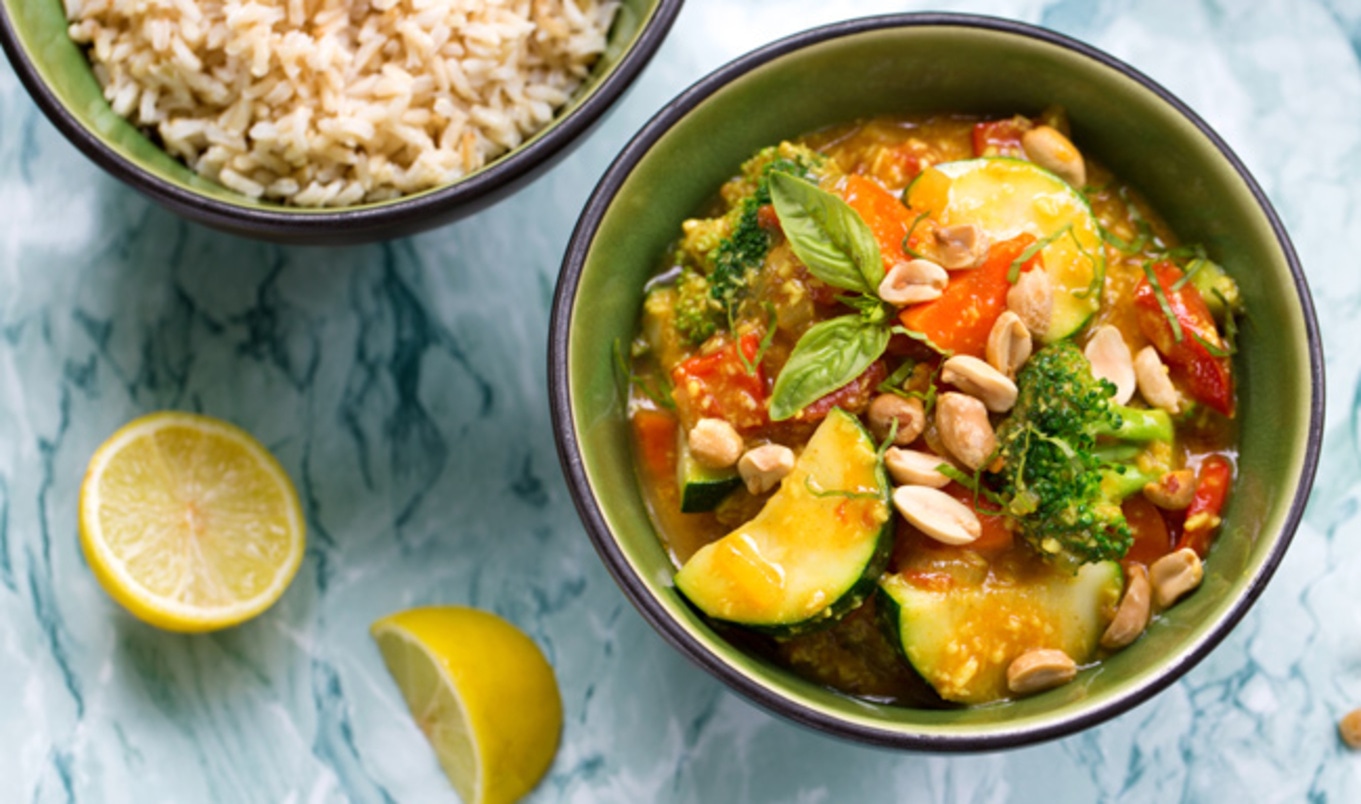 Curry is a world-traveled powder that provides a delicious depth when served with an array of vegetables.
March 17, 2023
What you need:
6 cups carrots, sliced into half moons
5 cups broccoli, cut into ½-inch pieces
6 cups zucchini, sliced into half moons
4 cups onions, quartered and thinly sliced
2 tablespoons peanut oil
4 teaspoons minced garlic
2 tablespoons minced ginger
1½ cups sweet red bell pepper, large diced
1 tablespoon curry powder
1 teaspoon minced lemon zest
1 tablespoon lemon juice
1 tablespoon Thai green chile paste
1 teaspoon salt
⅓ cup flour
1 cup unsweetened grated coconut
1½ cups fresh tomatoes, medium diced
1 cup roasted peanuts
2 tablespoons chopped fresh basil
What you do:
1. Blanch carrots, broccoli, and zucchini in salted boiling water by placing carrots in pot first for four minutes, and then add broccoli and zucchini for two minutes or until brightly colored and al dente. Drain off resulting stock, reserving 4 cups, and keep hot. Shock vegetables under cold running water, drain, and set aside.
2. Sauté onions in peanut oil over medium heat for about five minutes. Add ginger, garlic, and red pepper and sauté five minutes.
3. Stir in curry powder, lemon zest, lemon juice, chile paste and salt; then stir in flour and coconut. Stir in reserved hot stock, tomatoes, and blanched vegetables. Bring mixture to a boil and simmer for five minutes.
4. Season to taste. Garnish with peanuts and basil.