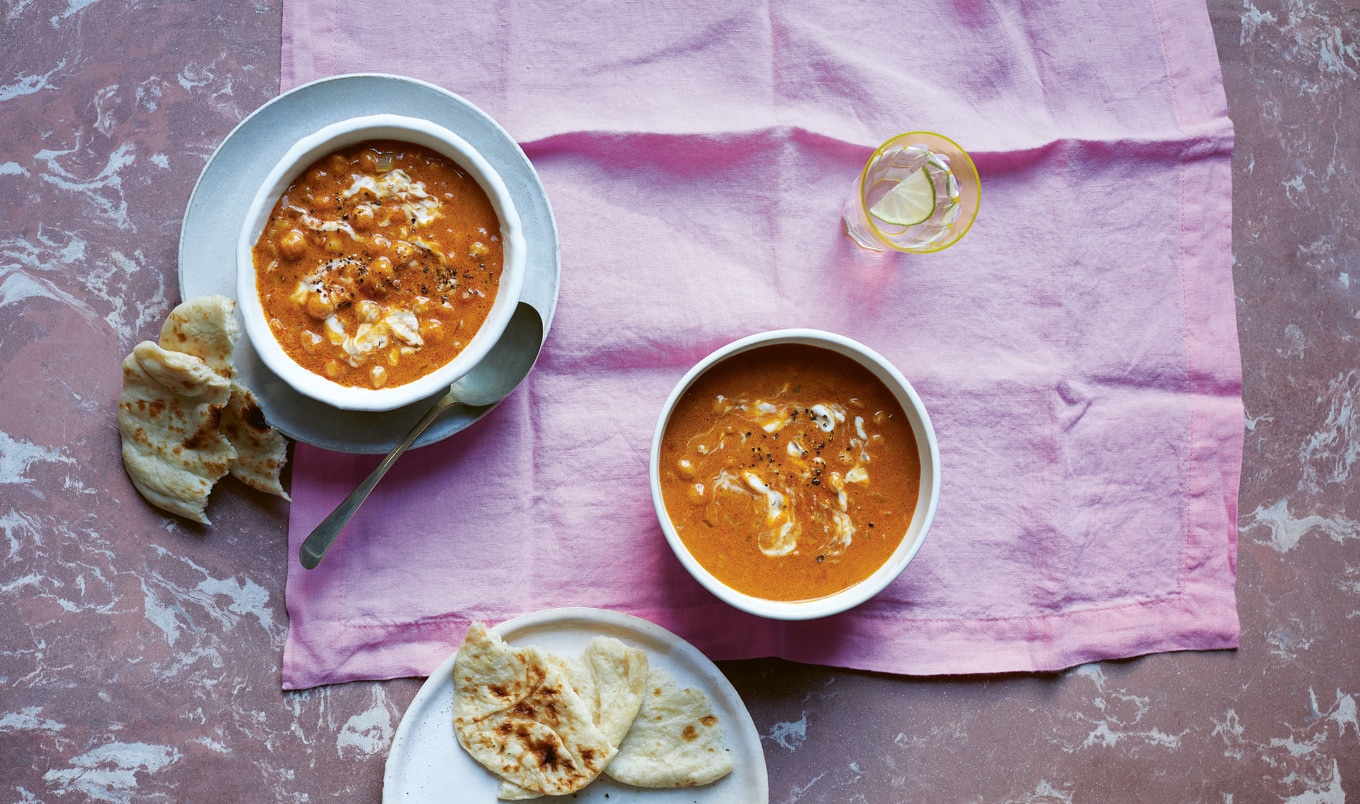 A hint of heat from chili and ginger plays nicely with the creamy coconut milk in this Indian-inspired dish.
June 22, 2023
This mild and saucy chickpea curry from the Vegan Fakeout cookbook is practically made for dipping with fresh, warm naan. Weeknight dinners don't get much more comforting than this.
What you need:
1 tablespoon sunflower oil

1 onion, finely diced

1 garlic clove, crushed

1 teaspoon ginger purée

1 teaspoon ground cumin
½ teaspoon dried chili flakes

1 tablespoon mild vegan curry paste
2 heaped tablespoons tomato paste
1 (14-ounce) can full-fat coconut milk

2 (14-ounce) cans chickpeas, thoroughly drained and rinsed

3 tablespoons coconut yogurt

½ teaspoon salt
¼ teaspoon black pepper
What you do:
In a large skillet over medium heat, warm oil. Add onion, turn heat to high, and cook for
 2 minutes until onion begins to soften.
Add garlic, ginger purée, cumin, chili flakes, curry paste, and tomato paste and stir for 1 minute.
Add coconut milk and chickpeas, then cook for 10 minutes, stirring occasionally, until sauce is creamy.
Remove from heat and stir in coconut yogurt. Add salt and pepper and serve.
For more recipes like this, check out: