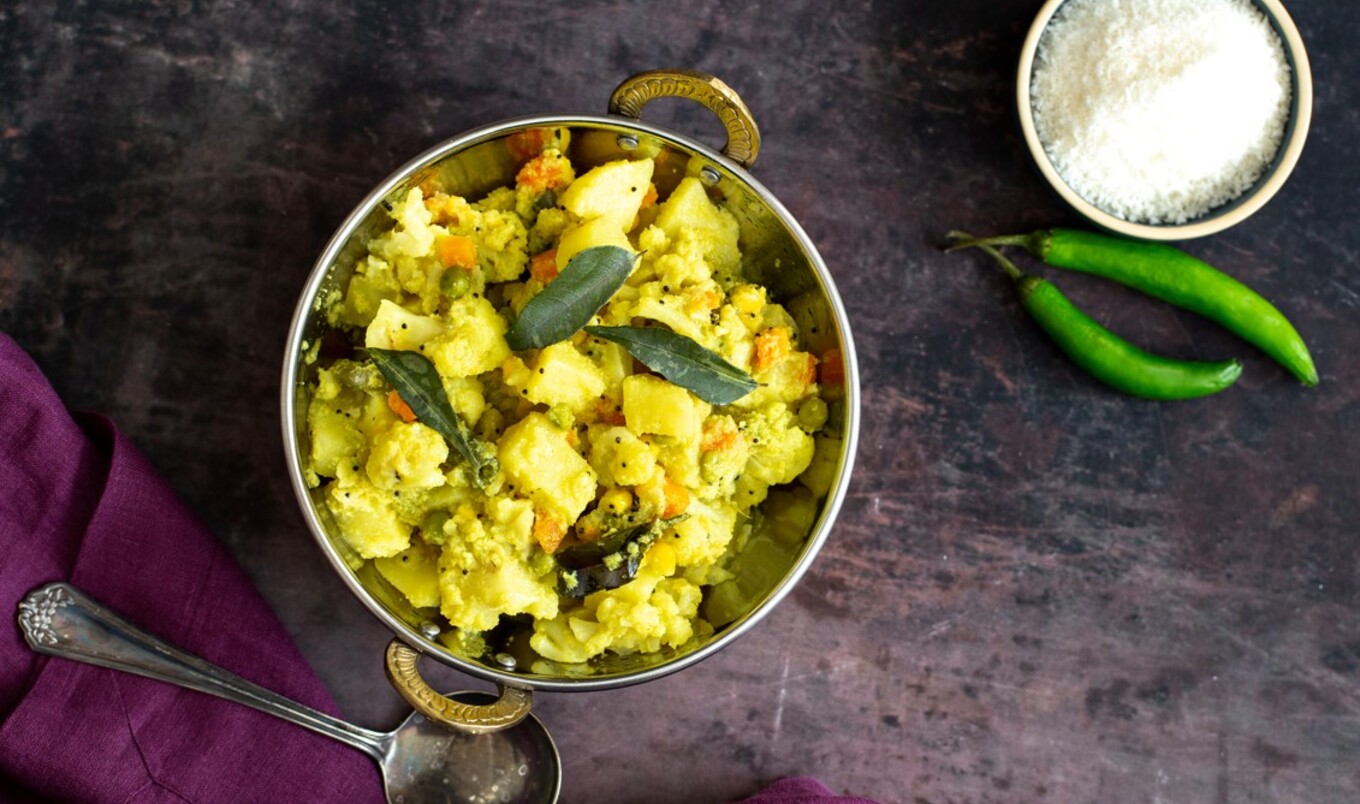 A flavorful sauce made from a blend of fresh coconut, green chili, and cumin seeds makes this curry irresistible.
May 29, 2022
The curry leaves in this recipe from the Vegan Richa's Instant Pot Cookbook are essential for the dish's signature fragrant flavor. You can find curry leaves in any Indian store or online, and you can keep them frozen for up to a year.
What you need:
For the coconut sauce:
½ cup unsweetened shredded coconut, preferably fresh
1 serrano chile, finely chopped
½ teaspoon salt
¼ teaspoon ground turmeric
¼ teaspoon cumin seeds
½ cup water
For the vegetables:
1 teaspoon safflower or sunflower oil
½ teaspoon black mustard seeds
1 serrano chili, finely chopped
10 to 12 curry leaves
3 cups assorted chopped firm vegetables (such as potatoes, pumpkin, carrots, green beans)
¼ cup water
Freshly squeezed lime juice, for garnish
What you do:
For the coconut sauce, in a blender, combine all ingredients and blend well.
For the vegetables, preheat an instant pot by selecting sauté setting. Warm oil in preheated pot for a few seconds, add mustard seeds and leave for about 30 seconds, or until they begin to splutter. Stir in green chili and curry leaves, then add vegetables and coconut sauce. Add water and stir well. Select cancel setting.
Lock lid into place, seal, select pressure cook setting at high pressure, and set cook time to 4 minutes.
Once cooking cycle is done, let pressure release naturally for 2 minutes, then set vent instant pot to release any remaining pressure. Garnish with lime juice and serve warm.
Photo credit: Richa Hingle