With fast-food chains, supermarkets, and restaurants offering more plant-based options than ever, veganism has become firmly part of the mainstream. But while the lifestyle is in favor thanks to the spread of information on social media and across the internet, it is also being popularized by celebrities.
Singers, actors, and athletes are going vegan in droves. For some, it's about the animals or the environment, and for others, it's about health. But whatever their individual reasoning, across the board, it's certainly having a big impact. Many use their platforms to spread the word about the benefits of plant-based living, and some help the movement by backing brands financially.
Here, we've listed some of the celebs who are proud to be vegan. But before we get into that, these are some of the reasons they've fallen in love with the lifestyle.
Benefits of a vegan diet
Choosing to follow a vegan diet comes with a number of benefits. For starters, it means you're no longer engaging with an industry that raises billions of animals on factory farms, in industrialized, cramped conditions, before slaughtering them for food. In the US, research suggests that more than 99 percent of farm animals are raised on factory farms.
It also means your impact on the environment has reduced. Animal agriculture drives deforestation, emits 14.5 percent of global emissions, and contributes to ocean dead zones and freshwater pollution. But plant-based foods are widely considered better for the planet. In fact, in 2018, the biggest-ever food production analysis concluded that avoiding meat and dairy is the biggest way a person can reduce their environmental impact.
"A vegan diet is probably the single biggest way to reduce your impact on planet Earth, not just greenhouse gasses, but global acidification, eutrophication, land use, and water use," the study's lead author Joseph Poore, from the University of Oxford, said at the time. "It is far bigger than cutting down on your flights or buying an electric car."
Finally, research suggests that a whole foods, plant-based diet is one of the healthiest ways to eat. On the other hand, animal protein, particularly processed and red meat, is associated with a higher risk of chronic illnesses, like cancer, type 2 diabetes, and heart disease.
Celebrities love vegan brands
With all of these reasons considered, it's no surprise that celebrities frequently choose to back the vegan movement with their (millions of) dollars. From plant-based meat to organic vegan wine to dairy-free milk, celebrities have thrown their finances behind more than one animal-free brand. (To find out more about who is supporting what, we've put together this list of 28 vegan businesses backed by celebrities!)
But when they're not handing out the cash, some also choose to spread the word with their social media platforms. Take Slutty Vegan, for example. The Atlanta-based burger joint was, in part, boosted to fame by its celebrity cult following, who made their love for founder Pinky Cole's food known online. Social aside, many celebrities also choose to give interviews about their vegan lifestyles, which also helps to raise the movement's profile.
So now, without further ado, here are some of the most famous vegan faces in the world.
Vegan celebrities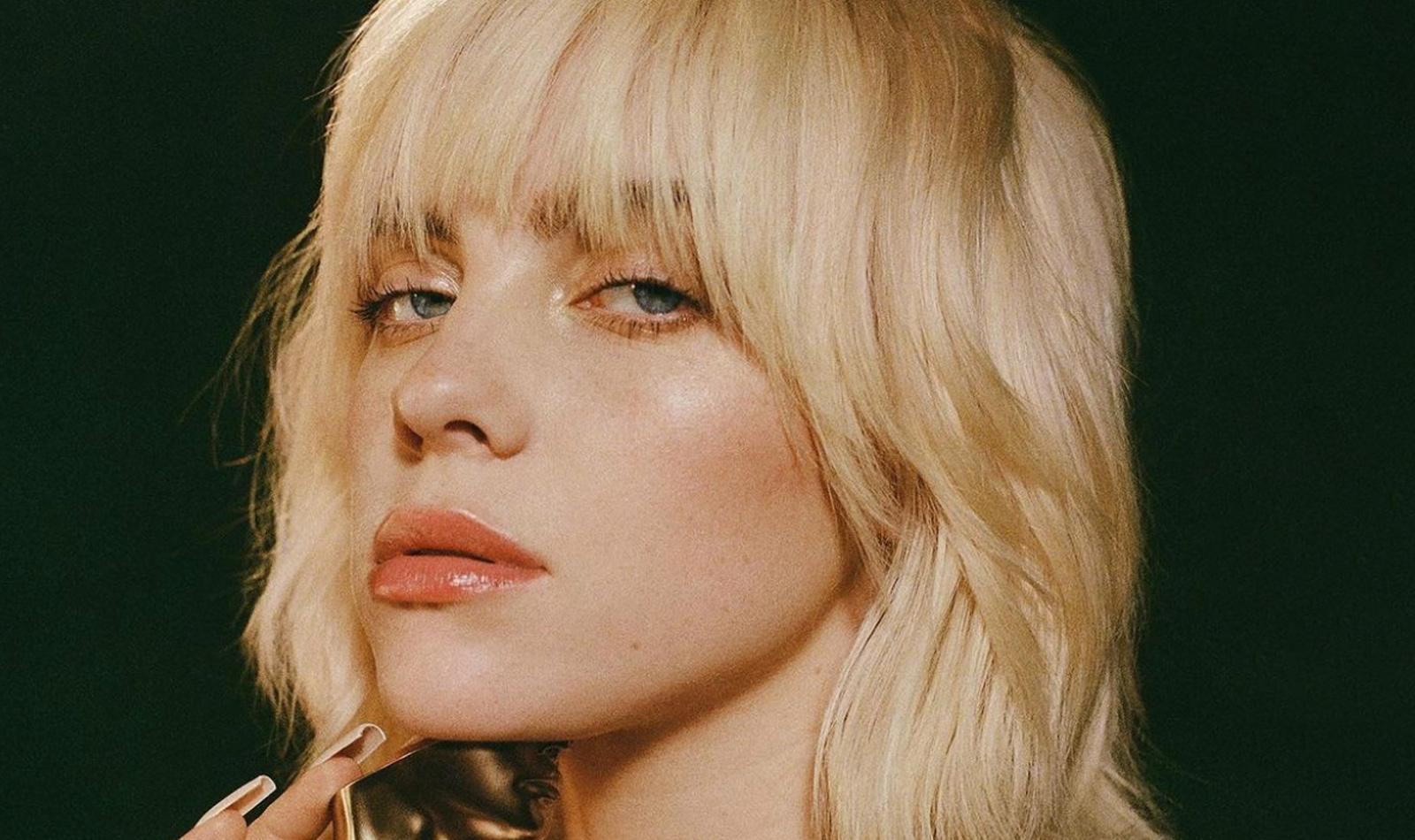 Billie Eilish

1 Billie Eilish
Billie Eilish has been vegan since the age of 12. Throughout her career in the public eye, she has used her platform to raise awareness of the lifestyle and has spoken out about the climate crisis and animal rights on multiple occasions. She has also released two of her own vegan cruelty-free perfumes and collaborated with Nike to release vegan sneakers.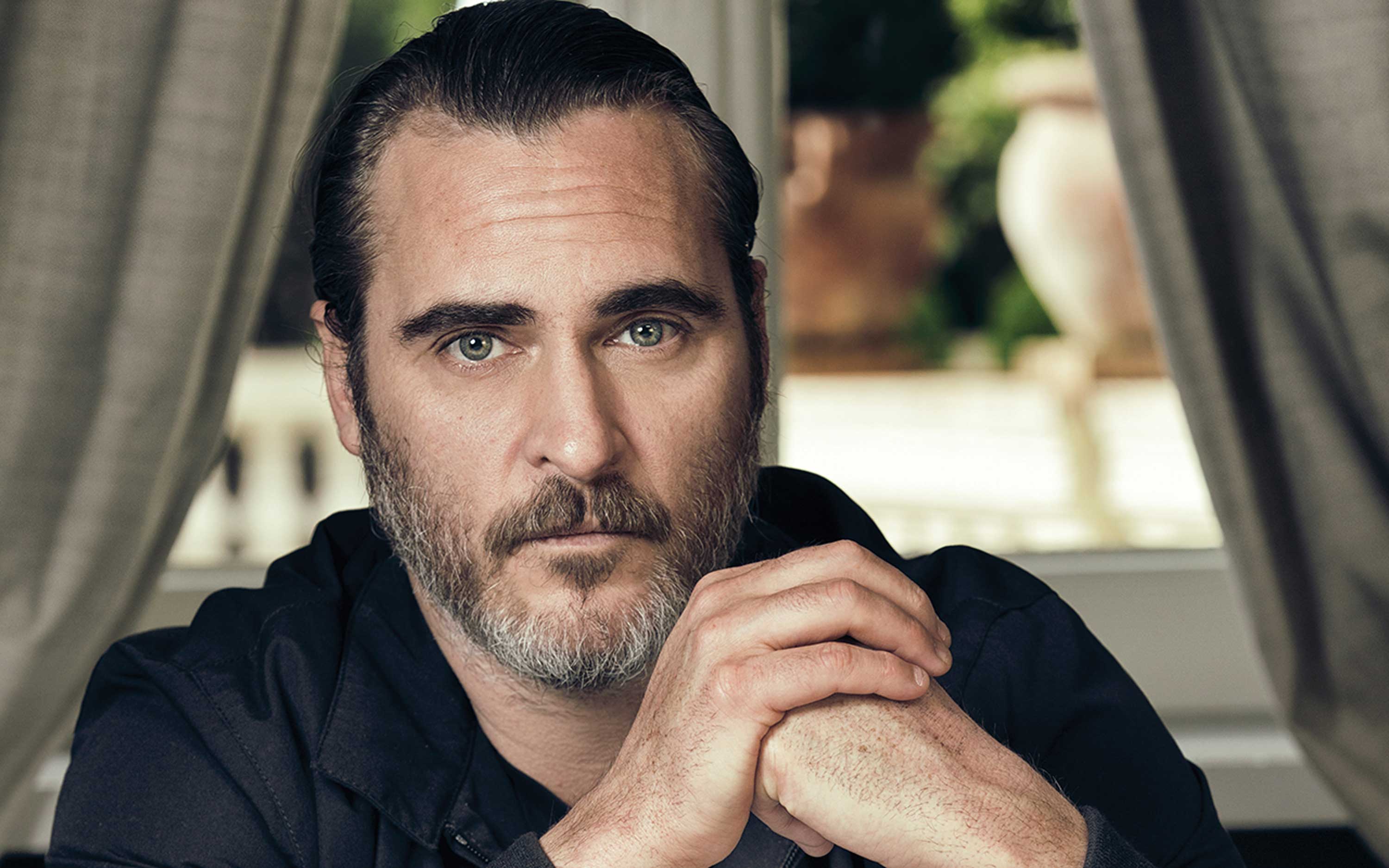 Riccardo Ghilardi
2 Joaquin Phoenix
Academy Award-winning actor Joaquin Phoenix has been vegan for most of his life. Throughout his career, he has lent his voice to vegan documentaries, and animal-rights protests, and even used high-profile award ceremonies to raise awareness of the cause. "We feel entitled to artificially inseminate a cow and steal her baby, even though her cries of anguish are unmistakable. Then we take her milk that's intended for her calf and we put it in our coffee and our cereal," he said during his acceptance speech for the Best Actor Oscar in 2020.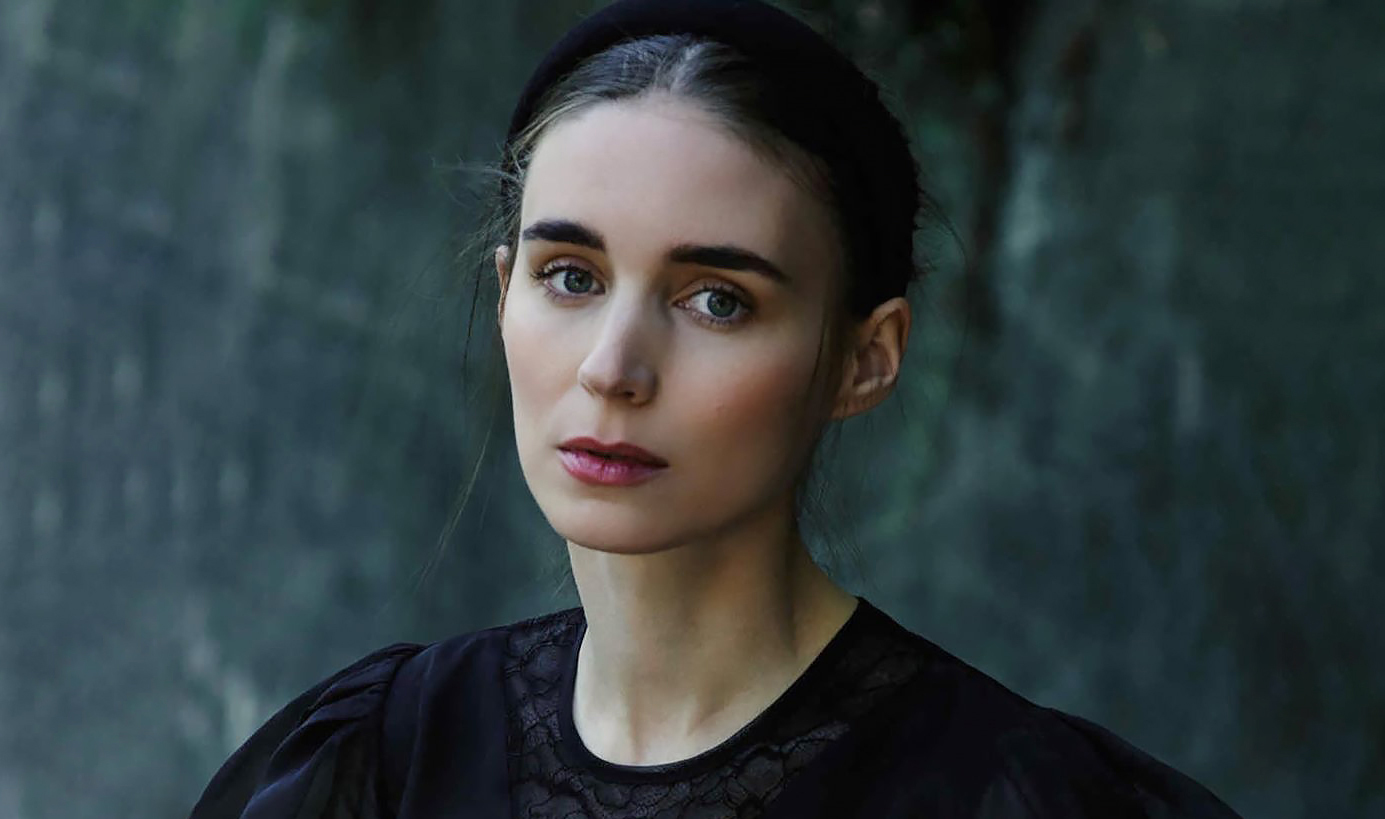 Rooney Mara
3 Rooney Mara
Actor Rooney Mara, who is married to Phoenix, is passionate about animal rights. Like her husband, she has also lent her voice to the cause and voiced an animal-rights documentary called With My Own Eyes in 2019. Mara also has her own vegan fashion brand, which is called Hiraeth Collective.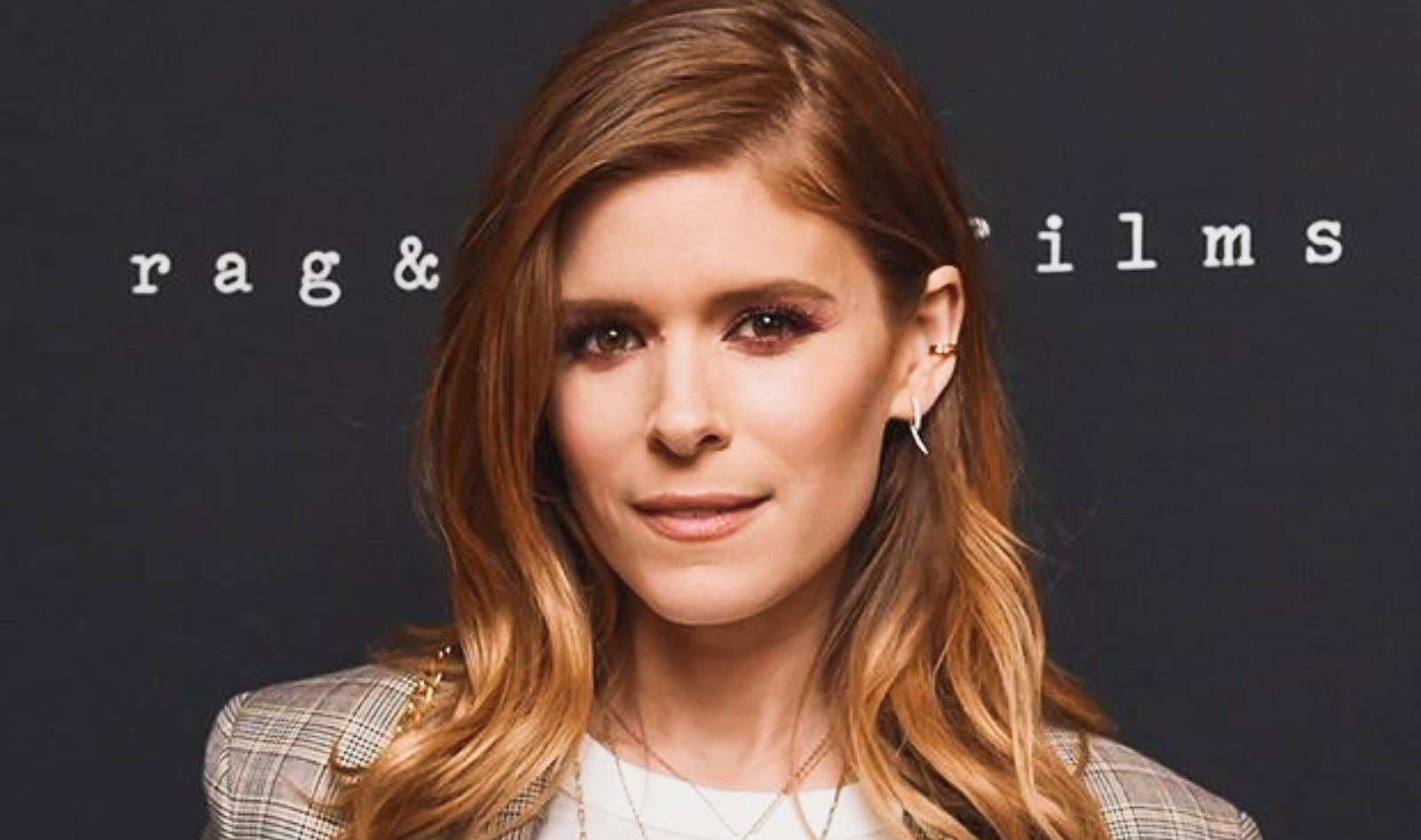 Shutterstock
4 Kate Mara
Veganism runs in the Mara family, because like her sister, Kate Mara is also totally plant-based. "My love of animals and animal activism has grown over the years so it was a no-brainer for me to become a vegan. It took me a little while to fully give up cheese; otherwise, it was easy," the actor told Animal Equality in 2018. She has also voiced a vegan documentary, called The Smell of Money, and is a proud supporter and representative of Liberia Chimpanzee Rescue & Protection.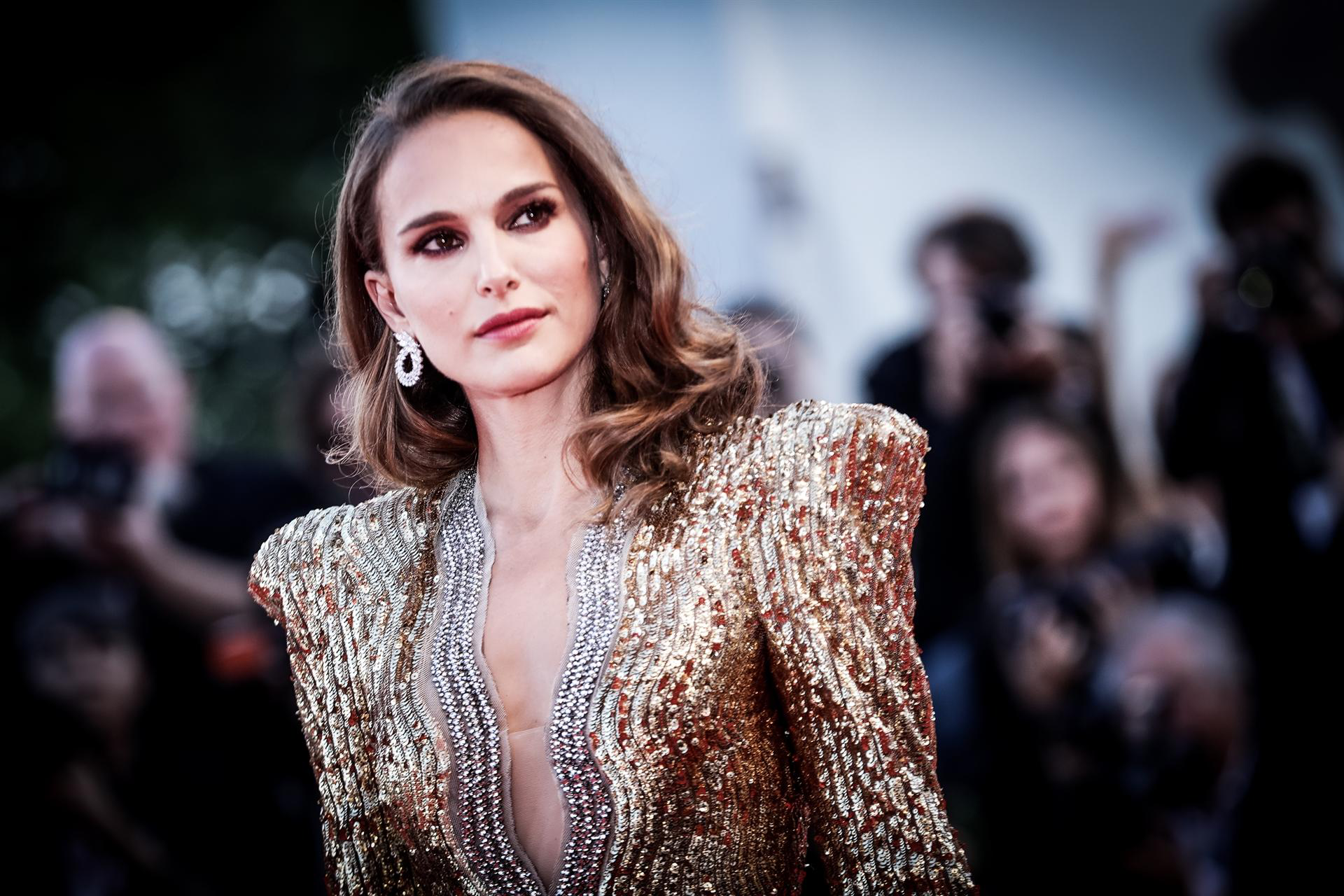 Getty
5 Natalie Portman
Actor Natalie Portman first gave up meat when she was just nine years old, before going vegan in 2011. She credits the book "Eating Animals" with helping her ditch animal products completely, which is why she narrated the novel's follow-up documentary in 2017. In the past, Portman has linked her passion for animal rights and women's rights together. "We're exploiting female bodies and abusing the magic of female animals to create eggs and milk," she said in a speech on WE Day.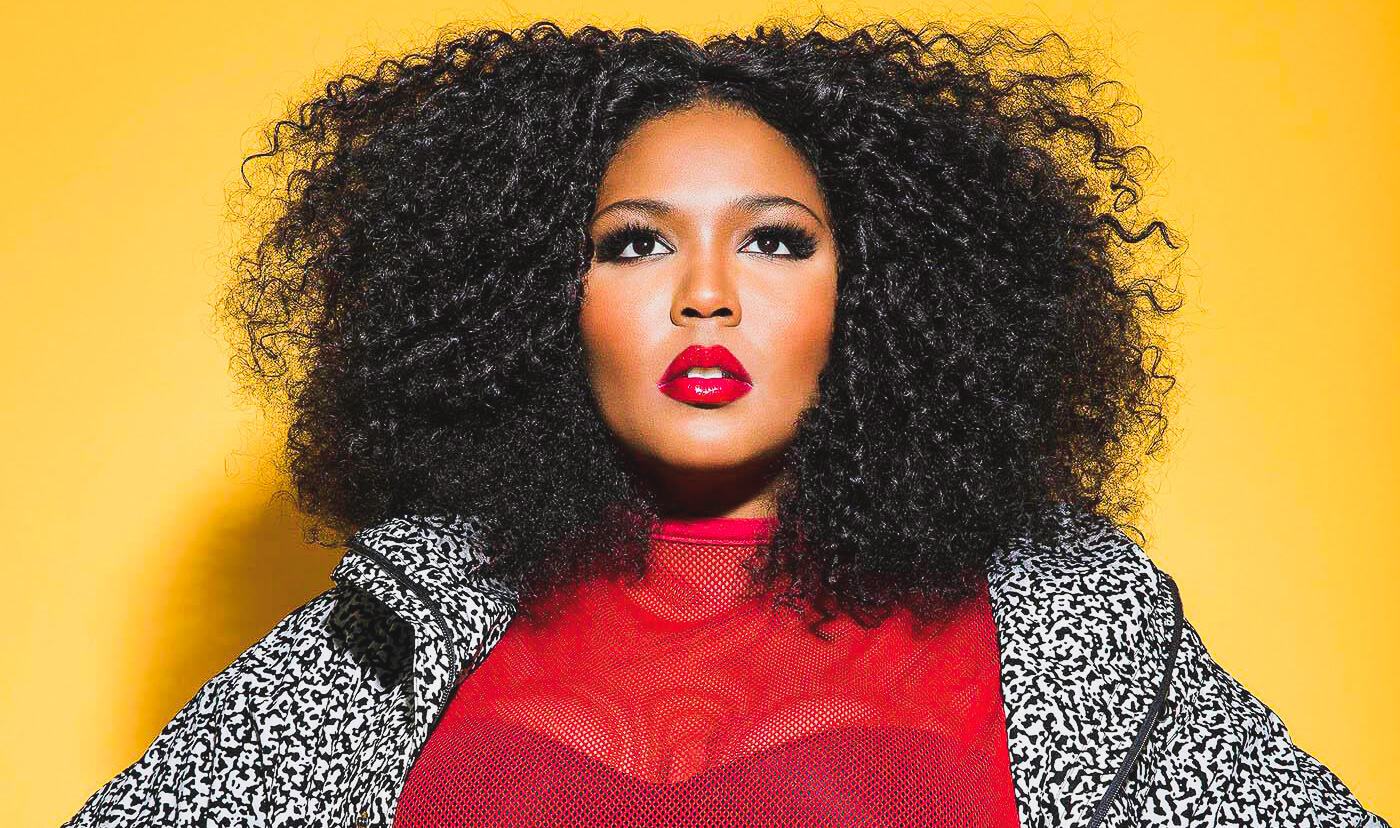 Warner Music
6 Lizzo
Since dropping all animal products from her diet in 2020, singer Lizzo has been vocal about her decision to go vegan, and frequently shares her recipes on social media. She has also discussed the diet in relation to body positivity. "People were like, 'You're a vegan? What, are you deep-frying the lettuce?' I'm not a vegan to lose weight, I just feel better when I eat plants," she told Vanity Fair earlier this year.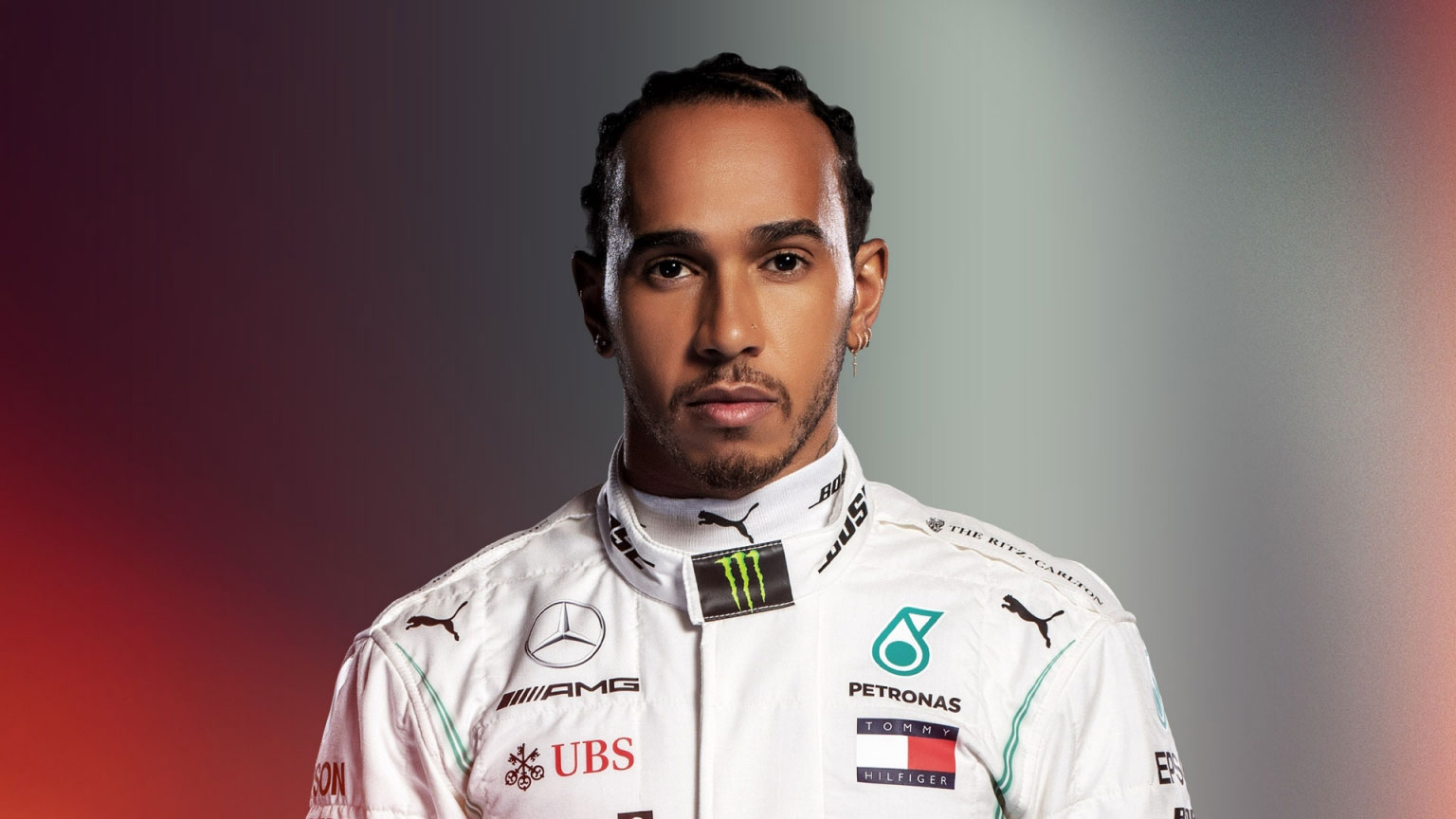 Lewis Hamilton
7 Lewis Hamilton
Lewis Hamilton has been vocal about the benefits of veganism since he made the move away from animal products after watching the documentary What the Health in 2017. The Formula One champion says he has more energy since ditching animal products, and also feels more productive. He is a key backer of the London-based vegan fast-food chain Neat Burger, which expanded to the US earlier this year.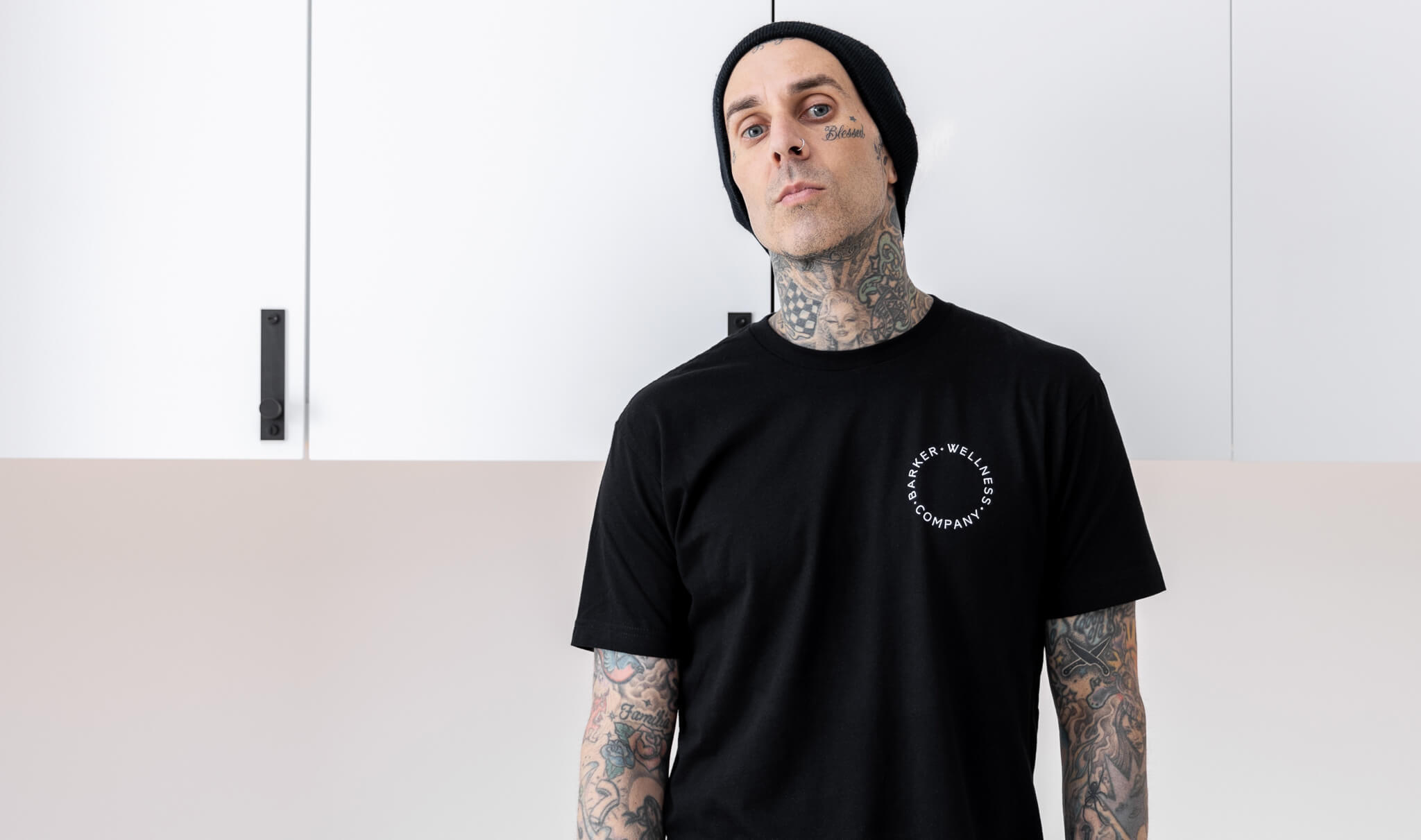 Travis Barker Wellness
8 Travis Barker
Travis Barker hasn't eaten meat since his teens, aside from a brief spell in hospital while he was recovering from a plane crash. He went vegan shortly after the incident and has proudly backed animal-rights causes and plant-based businesses since, including Los Angeles plant-based restaurant Crossroads Kitchen. In 2022, he also launched his own line of vegan CBD skincare, called Barker Wellness.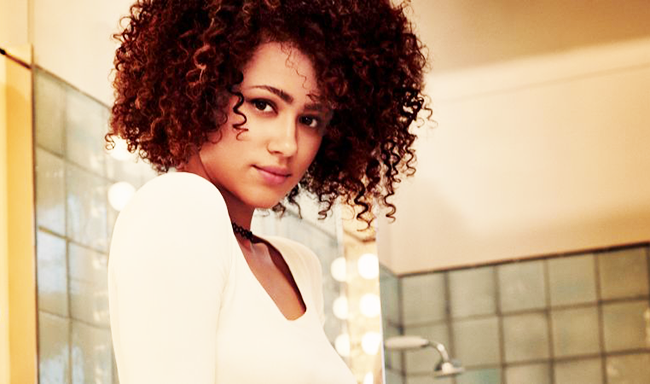 Getty
9 Nathalie Emmanuel
Actor Nathalie Emmanuel, who is known primarily for her role in Game of Thrones, has been vegan since 2012. She told Women's Health that she tried going plant-based for a week at first, but noticed so many improvements, like better sleep and higher energy, she decided to stick with it.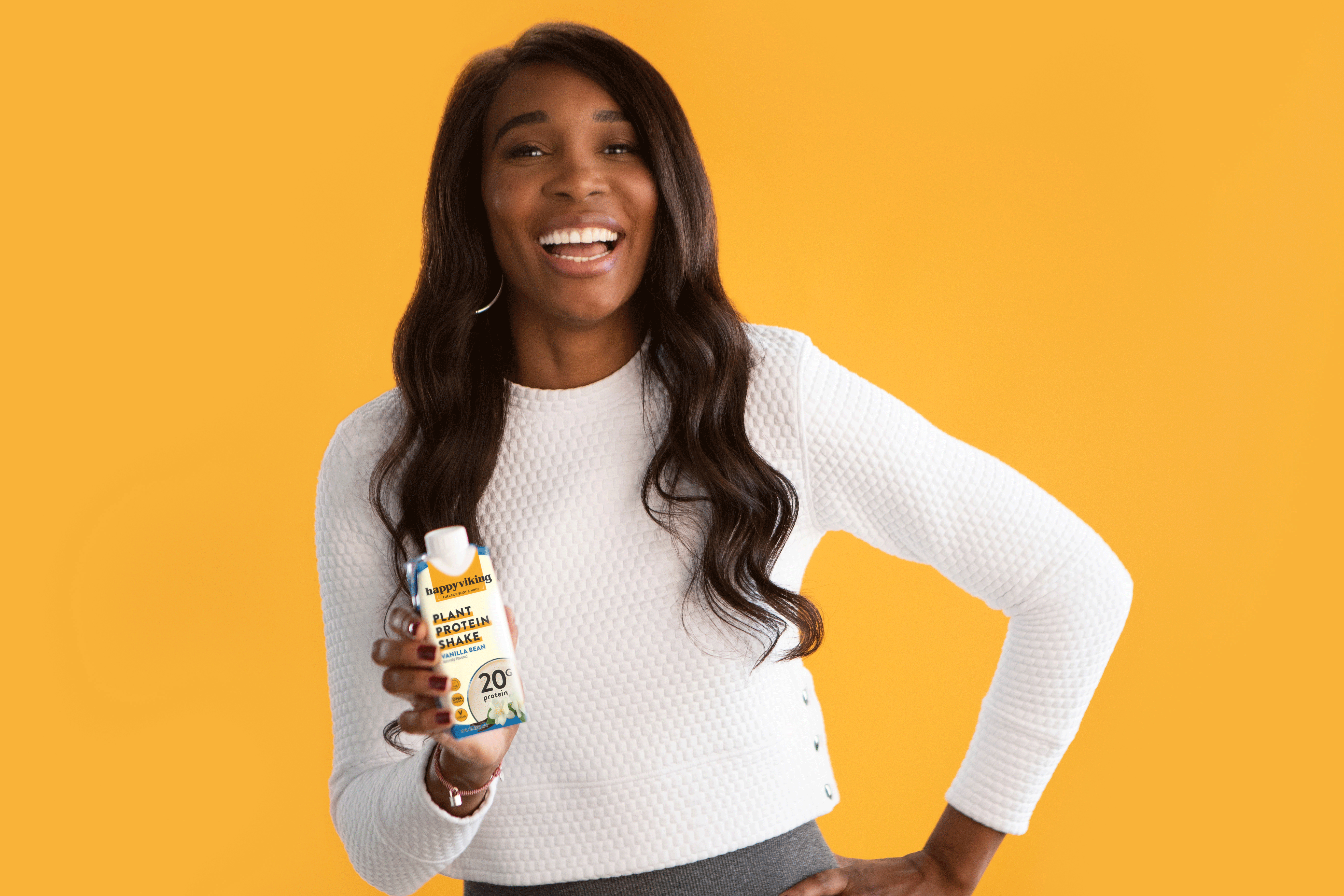 Happy Viking
10 Venus Williams
In 2011, Venus Williams was diagnosed with an autoimmune disease called Sjögren's syndrome. She decided to try and manage the condition with a plant-based diet and has never looked back. "To be able to control as much as I can—what's happening in my body, my inflammation levels—through what I eat is a godsend. Plant-based definitely changed my life," the tennis star, who has invested in a number of vegan brands, told Insider.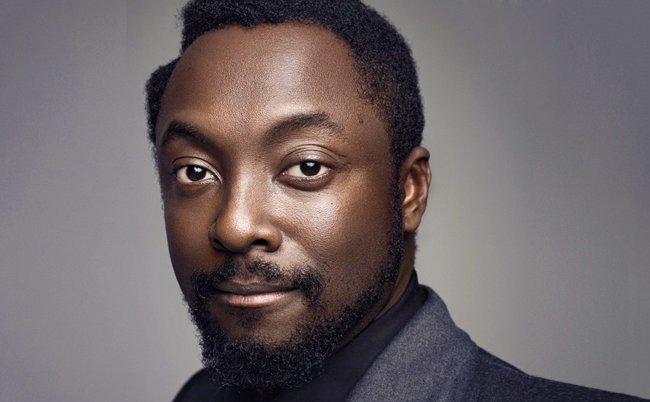 will.i.am
11 will.i.am
After learning he had high blood pressure and cholesterol in 2017, rapper will.i.am decided to make a big lifestyle change and went vegan. Since then, he has been a huge advocate for plant-based living and says his sleep has improved, his energy is higher, and he has lost weight. "It changed my life, and I would encourage everybody to have a plant-based regimen," he once told the Mirror.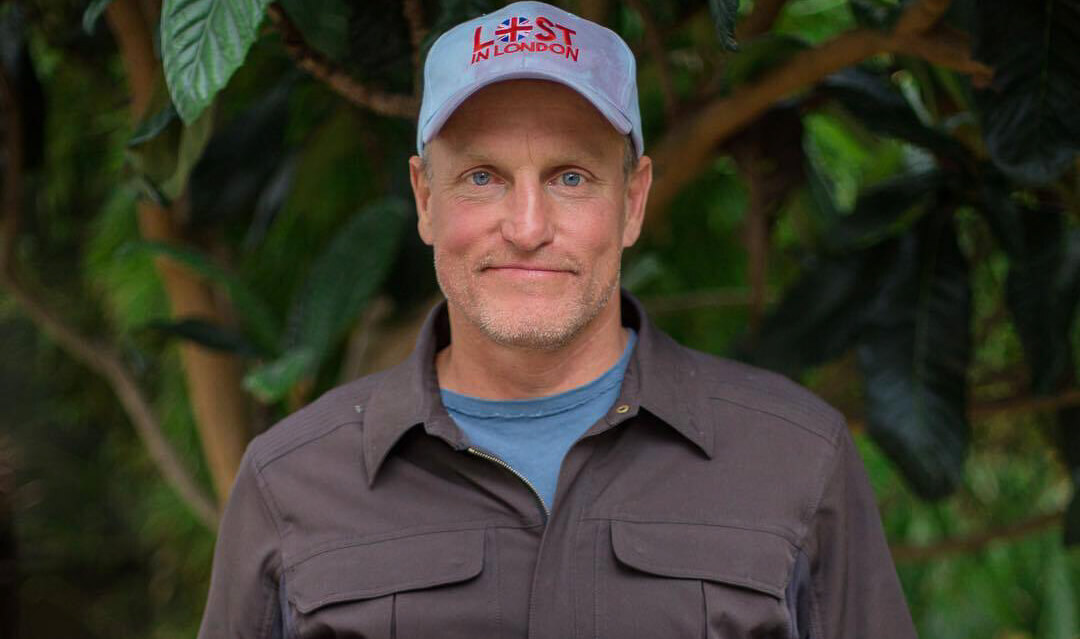 Woody Harrelson

12 Woody Harrelson
Woody Harrelson has been vegan for decades. The actor first gave up dairy in his early 20s, after realizing he may be lactose intolerant, and soon gave up the rest of the animal products in his diet too. Now, he is a passionate plant-based advocate. He has worked on animal-rights campaigns, backed vegan brands financially, and lent his voice to the 2020 documentary Kiss the Ground.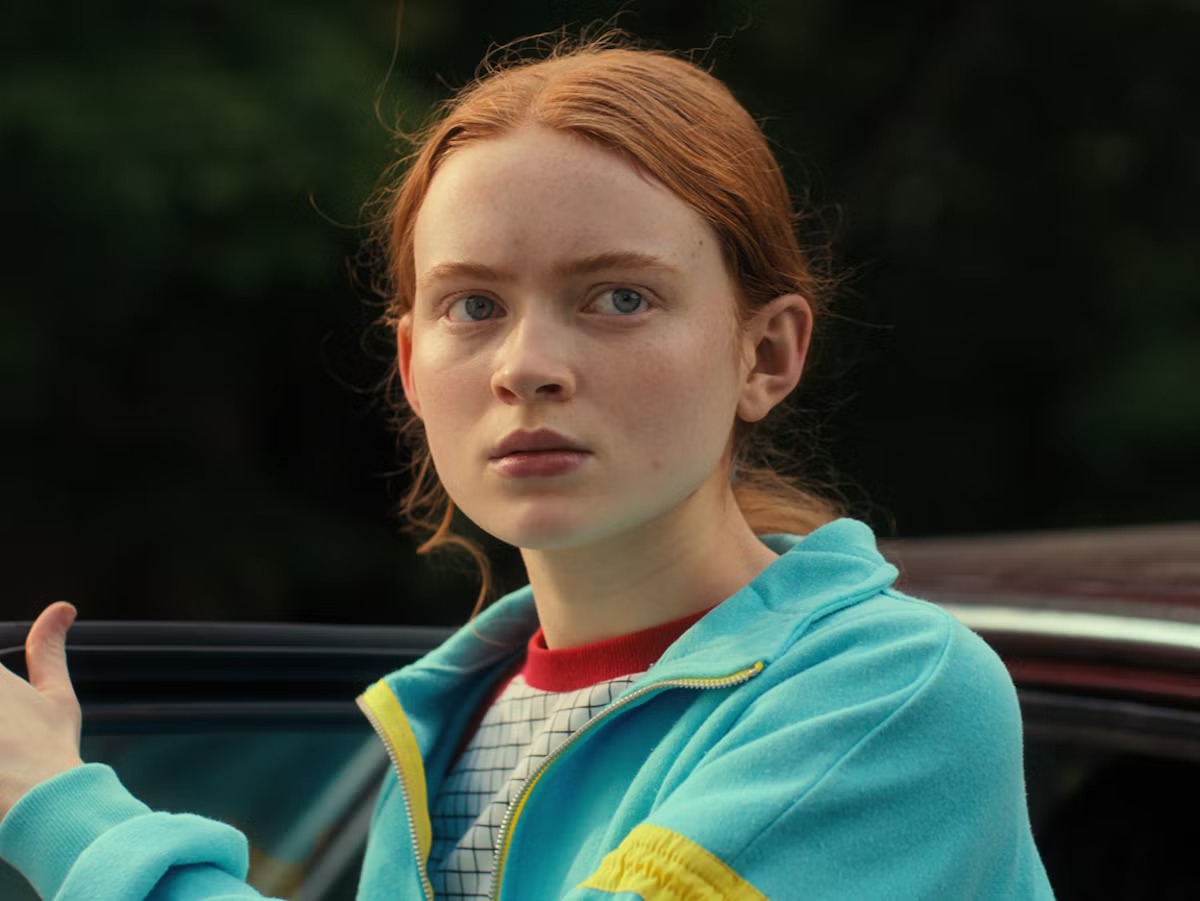 Netflix
13 Sadie Sink
Actor Sadie Sink, now known for her role on Stranger Things, worked with Harrelson on a film in 2014. He influenced her to also give up animal products after she realized how easy it could be. Now, she's a committed advocate for veganism and has even worked with vegetarian designer Stella McCartney to promote ethical fashion.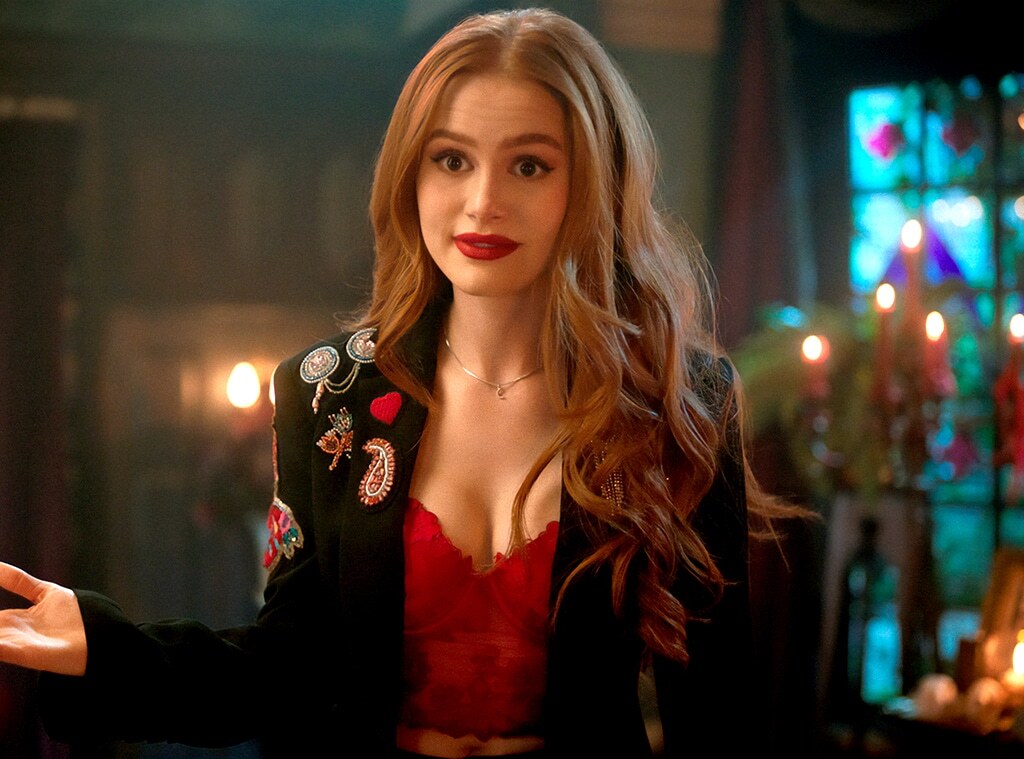 CW
14 Madelaine Petsch
Riverdale star Madelaine Petsch has never eaten meat, but at the age of 14, she decided to make the leap from vegetarian to vegan, and now, she's an advocate for making the lifestyle seem fun, easy, and approachable. "People make it seem like it's so difficult. I want to teach people how positive and easy it is to be vegan—I don't want to make it seem like it's this big feat," she told Elle in 2020.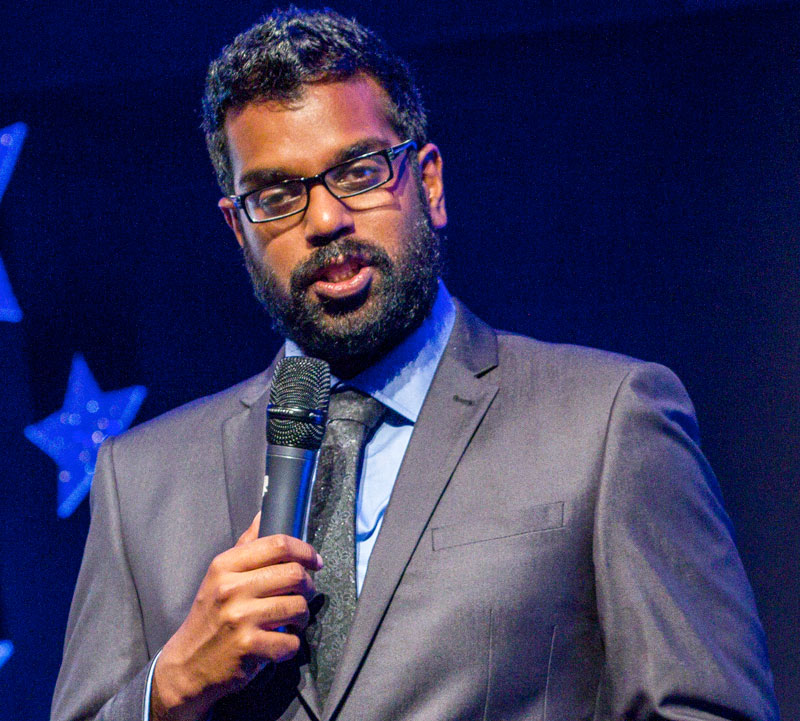 Wikimedia
15 Romesh Ranganathan
British comedian Romesh Ranganathan hasn't eaten meat since the age of 12, but it wasn't until his adult life that he went totally plant-based. Now, he says the lifestyle even makes him better at his job. "To be a good comedian, in my opinion, you have to look at the world in an unusual way. You really analyze everything. If you look at veganism, and question how we do things, and how we should be living, veganism, to me, seems like the logical way," he told Vegan Life magazine.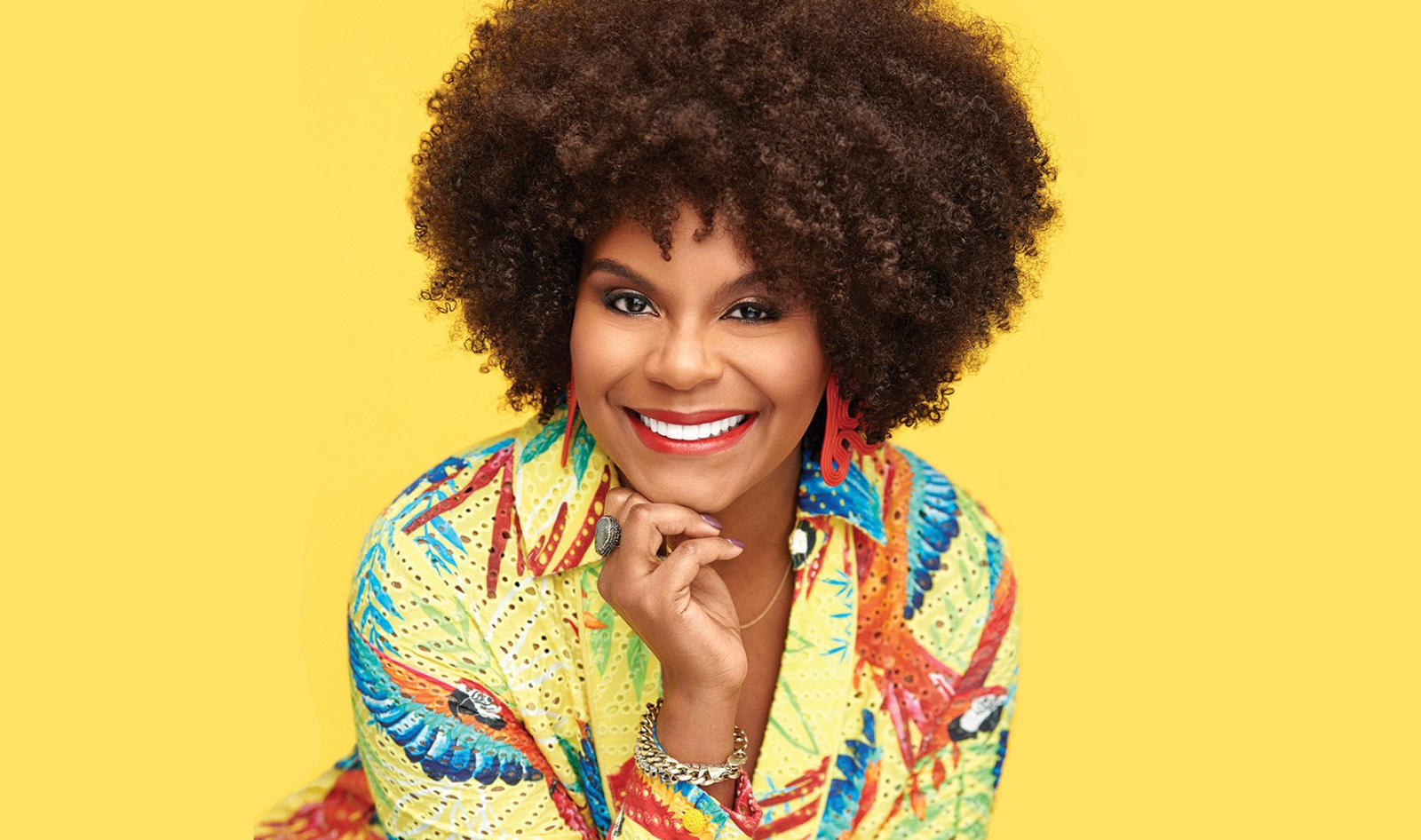 Feed the Soul
16 Tabitha Brown
In 2017, Tabitha Brown became an overnight social media sensation after she uploaded a video of herself raving about a vegan BLT she found in Whole Foods. Now, she has millions of followers on both TikTok and Instagram, where she frequently posts plant-based food videos. Known for her warm and charismatic personality, Brown's career has gone from strength to strength over the last five years. She recently hosted Food Network's vegan cooking competition It's CompliPlated.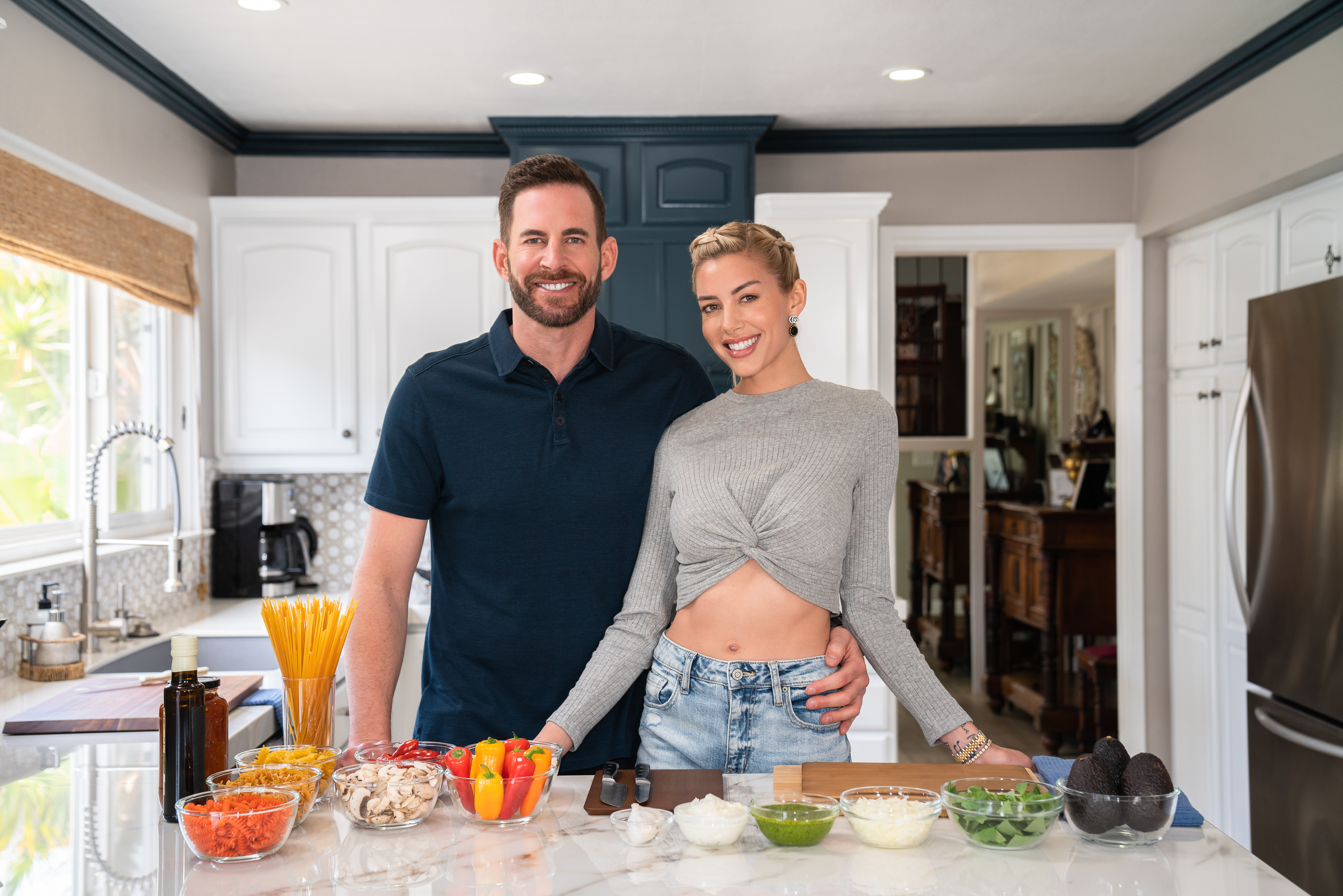 Lindy Lin
17 Heather Rae El Moussa
Selling Sunset cast member Heather Rae El Moussa is a strong advocate for the positive impact that going plant-based can have on your health, but she's also a big animal lover, so going vegan was an easy decision for her. She recently told VegNews that, alongside her new husband Tarek El Moussa, she tries to teach her stepchildren about how important nutrition is. "We explain that food can heal us, and we don't just eat food for taste—we eat food to live," she said. "We tell them how important it is to eat healthy, as we only have one body."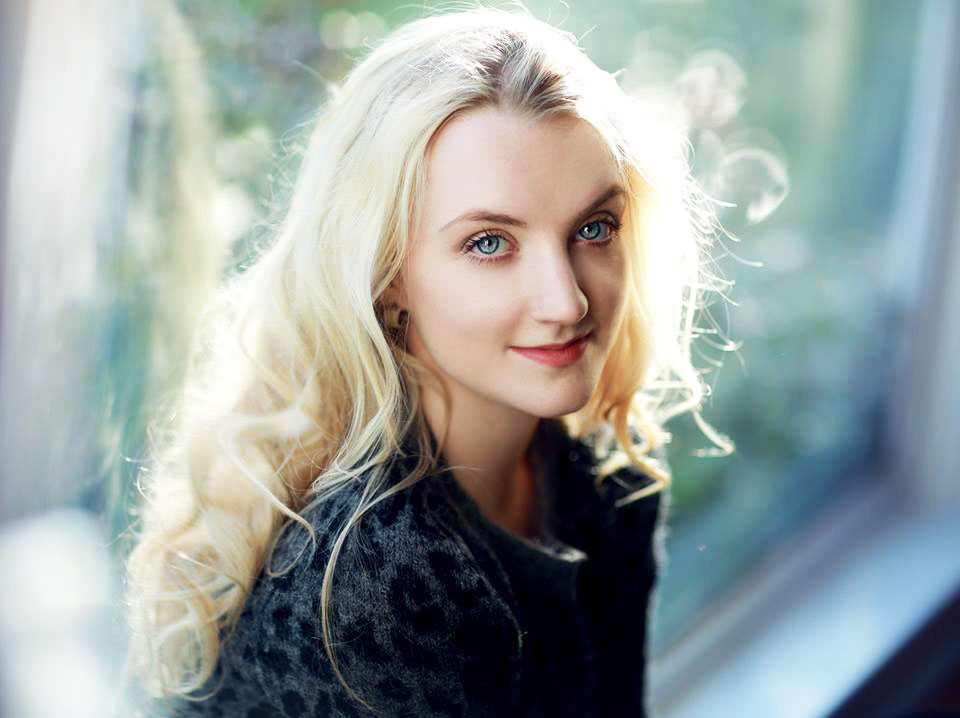 Faye Thomas Photography
18 Evanna Lynch
Harry Potter star Evanna Lynch has focused on being a vegan advocate since she stopped playing the role of Luna Lovegood in 2007. She is the host of plant-based podcast The Chickpeeps and also co-founded a cruelty-free beauty box called Kinder Beauty.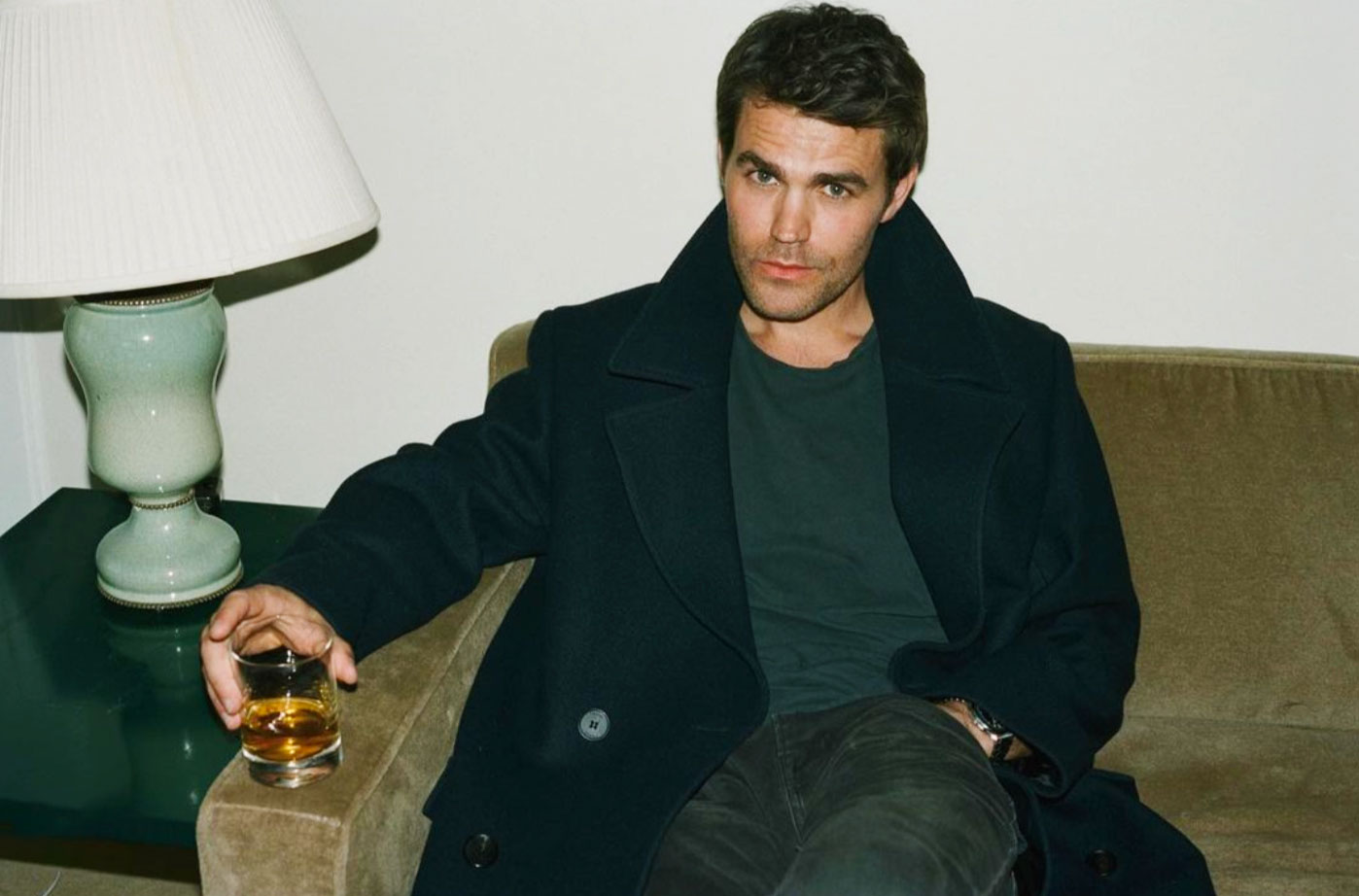 Erik Torstensson
19 Paul Wesley
Actor Paul Wesley, who is best known for his role in The Vampire Diaries, has become an animal-rights activist and often uses his platform to speak up for animals and the planet. "I've signed the Plant Based Treaty because animal farming has obliterated our beautiful forests and animals beyond recognition. We need to shift to vegan diets to protect our rivers, oceans, air, and soils," he said in a statement shared on Twitter in 2022.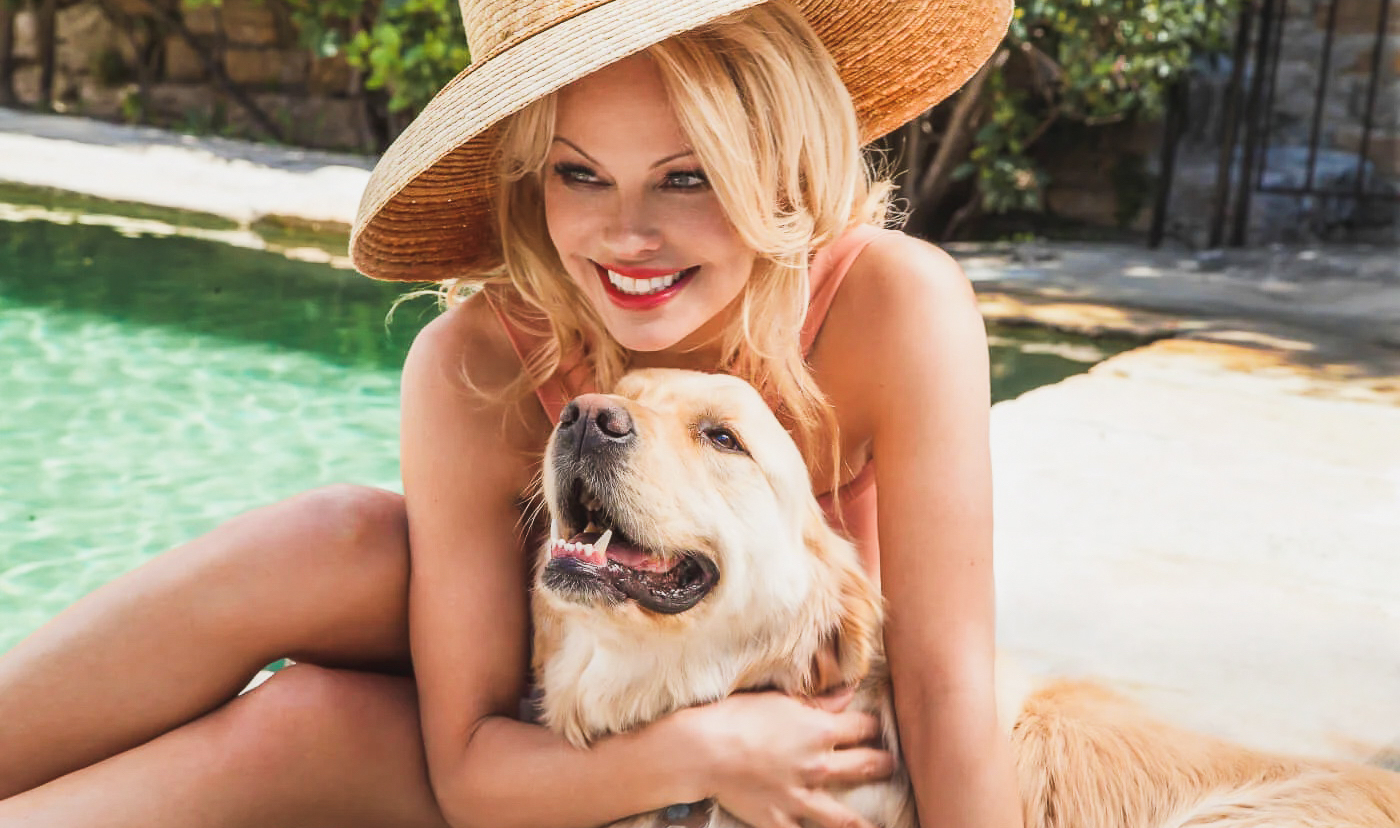 Carmelo Redondo
20 Pamela Anderson
Pamela Anderson has long been a passionate advocate for animal rights and the various benefits of veganism. She has worked with PETA on multiple campaigns and has collaborated with Ashoka Paris to release two lines of luxury leather-free handbags. Each bag from her latest collection contained a message from the model and actor herself, which read: "RESISTE! Inside every beautiful person is an activist wanting to defend the planet."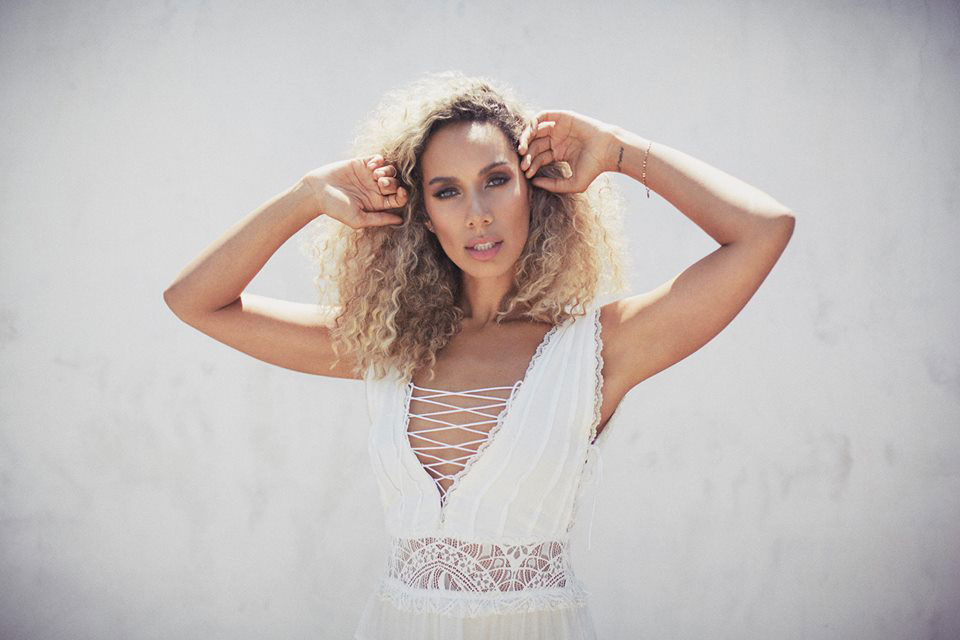 Leona Lewis
21 Leona Lewis
Singer Leona Lewis is a huge animal lover, and that's the main reason she decided to drop all animal products from her diet in 2012. Before that, she was a long-term vegetarian. She is one of five trustees of the UK animal sanctuary Hopefield, and in 2018, both she and the sanctuary teamed up with the Humane Society International (HSI) to promote plant-based living. She owns a vegan café, called Coffee and Plants, in Pasadena, CA.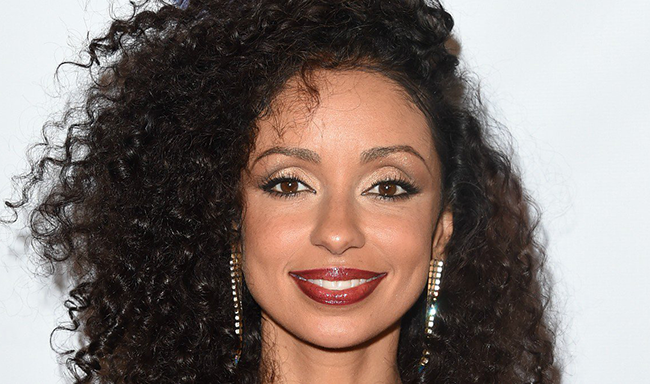 Mya
22 Mya
Singer Mya has made veganism a key part of her brand. Her website even offers a Free Vegan Starter Guide, and she has her own line of vegan wine called Planet 9. In 2020, she ran a series of plant-based challenges, where she helped people to go vegan, raw vegan, alkaline vegan, or take up juicing.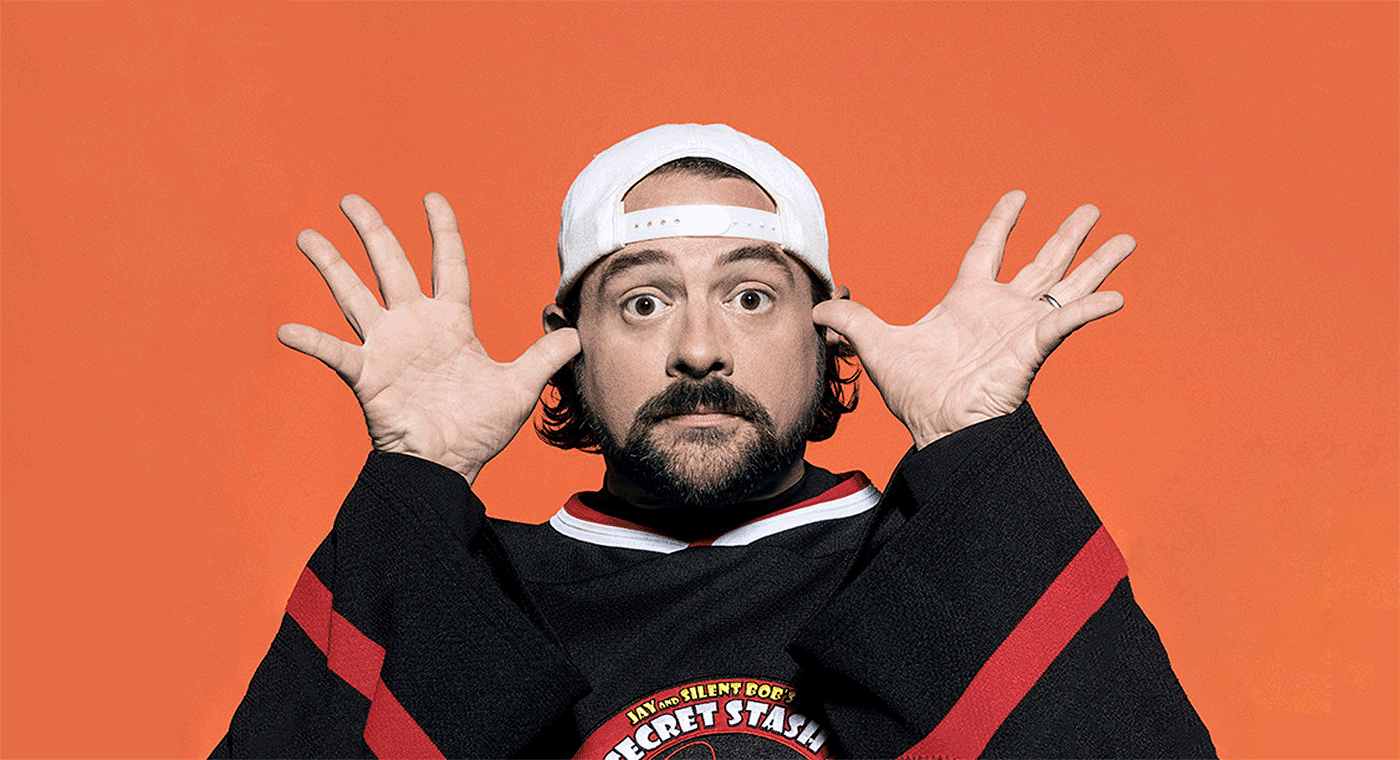 Kevin Smith
23 Kevin Smith
Over four years ago, actor and filmmaker Kevin Smith suffered a heart attack, and after that, he decided to follow his daughter Harley Quinn Smith's advice and go vegan. He has stuck with the lifestyle and has even hosted a vegan podcast with his daughter, called Vegan Abattoir. In 2018, he worked with Farm Sanctuary to change people's attitudes around eating turkeys on Thanksgiving.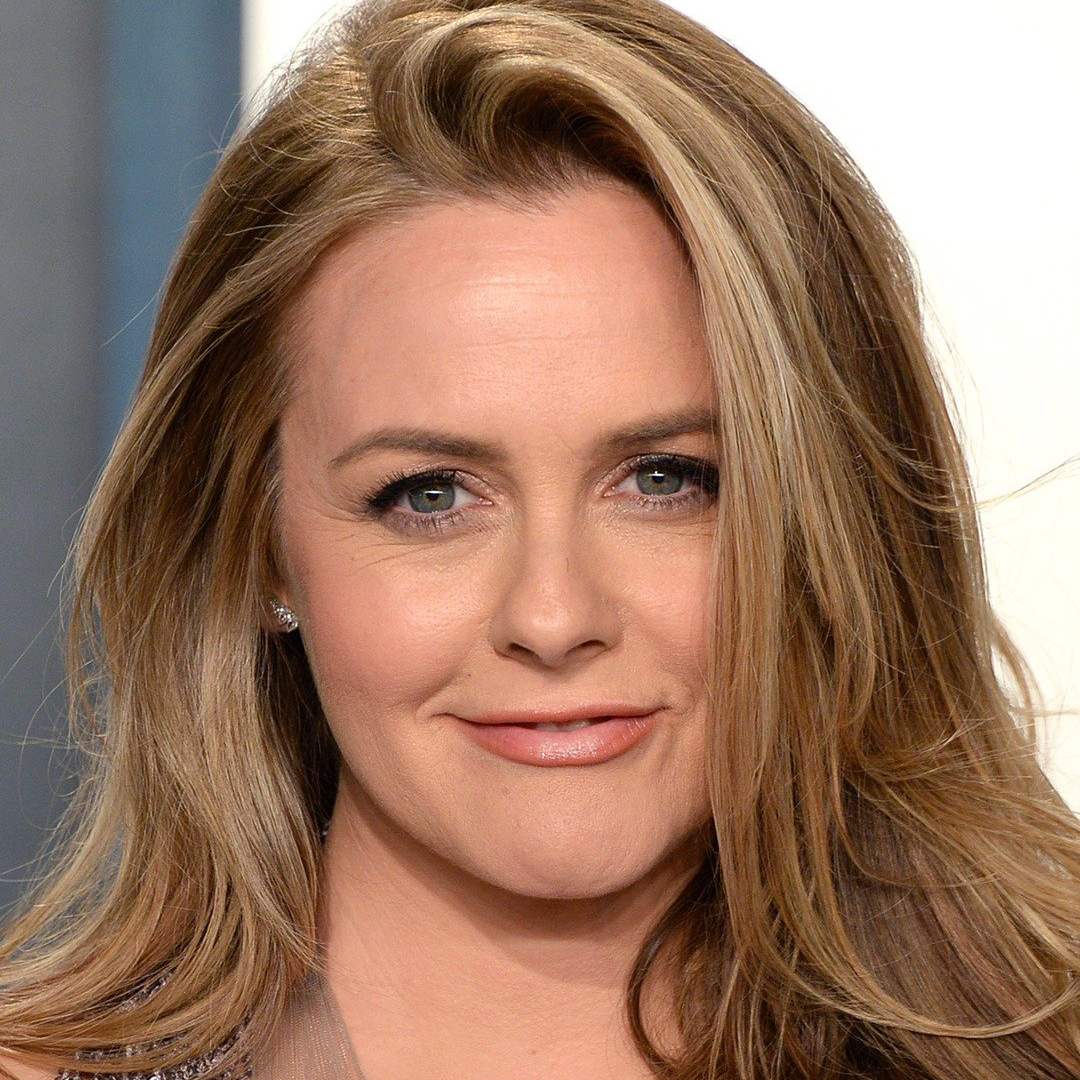 Alicia Silverstone
24 Alicia Silverstone
Best known for her iconic role in the noughties hit Clueless, Alicia Silverstone is a long-term vegan and animal advocate. She has even written two books on the subject (The Kind Diet and Saving the Planet) and has her own line of plant-based vitamins with mykind Organics. She has longstanding relationships with many animal-rights organizations, and in 2022, on Mother's Day, she teamed up with Farm Sanctuary to raise awareness of factory farm cruelty.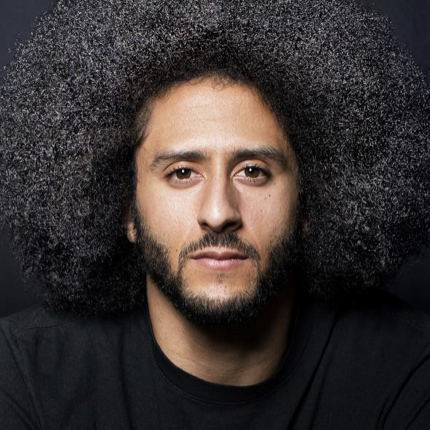 Colin Kaepernick
25 Colin Kaepernick
In 2016, the same year that he famously took a knee in protest ahead of a match, football player and activist Colin Kaepernick switched to a vegan diet. He did so for health reasons, alongside his girlfriend Nessa Diab. Last year, Ben & Jerry's honored the athlete's social justice work with a new vegan flavor called Change the Whirled, as well as a 90-foot mural in Florida.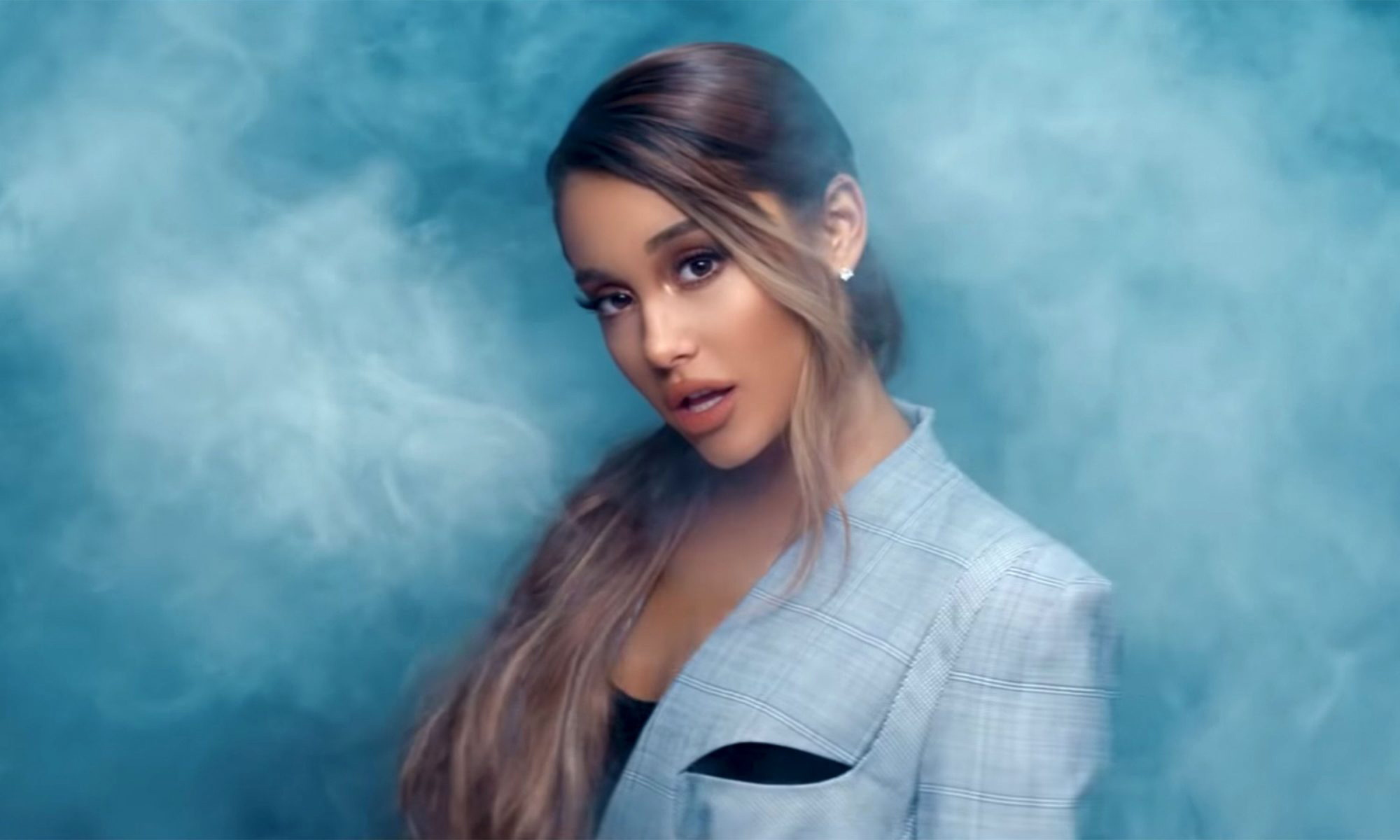 Ariana Grande
26 Ariana Grande
Ariana Grande is not just known for her impressive vocals, but also for her compassionate lifestyle. She follows a vegan diet, has adopted several pets (nine dogs and one pig), and even helped to open an animal sanctuary in Los Angeles called Orange Twins Rescue in 2020. Plus, both her makeup and fragrance lines are vegan and cruelty-free.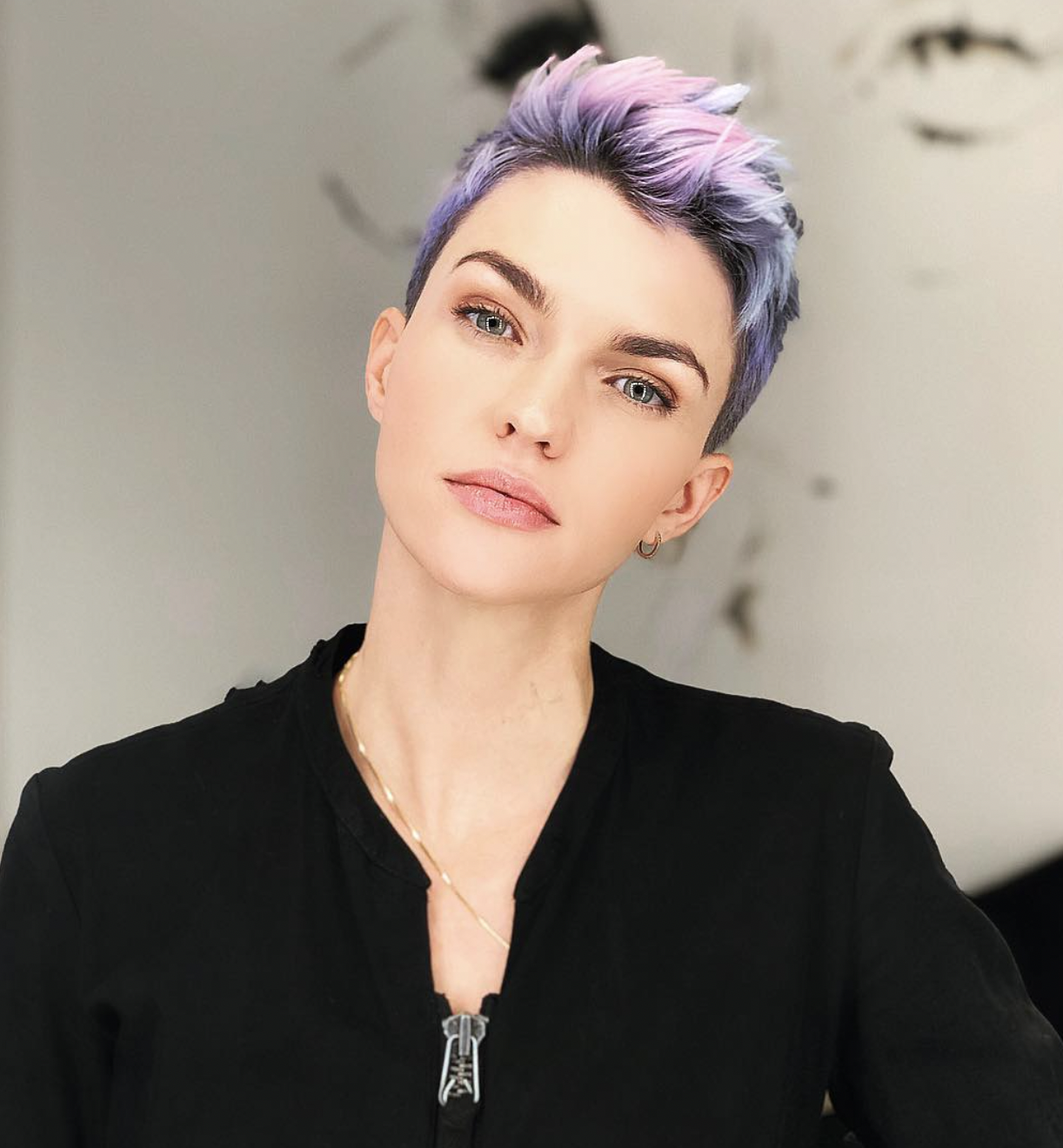 Ruby Rose/Instagram
27 Ruby Rose
Actor Ruby Rose went vegan in 2014, after finding out the cruelty behind the Chinese delicacy shark fin soup. "I used to get something called 'shark fin soup' and I didn't know. I said to my mom, 'Wait, is this made out of an actual shark's fin?' and she was like, 'Oh no, darling, of course not.' I later found out that it was and ended up being so sad that I cried for three weeks," she said on an episode of Discovery's Shark After Dark.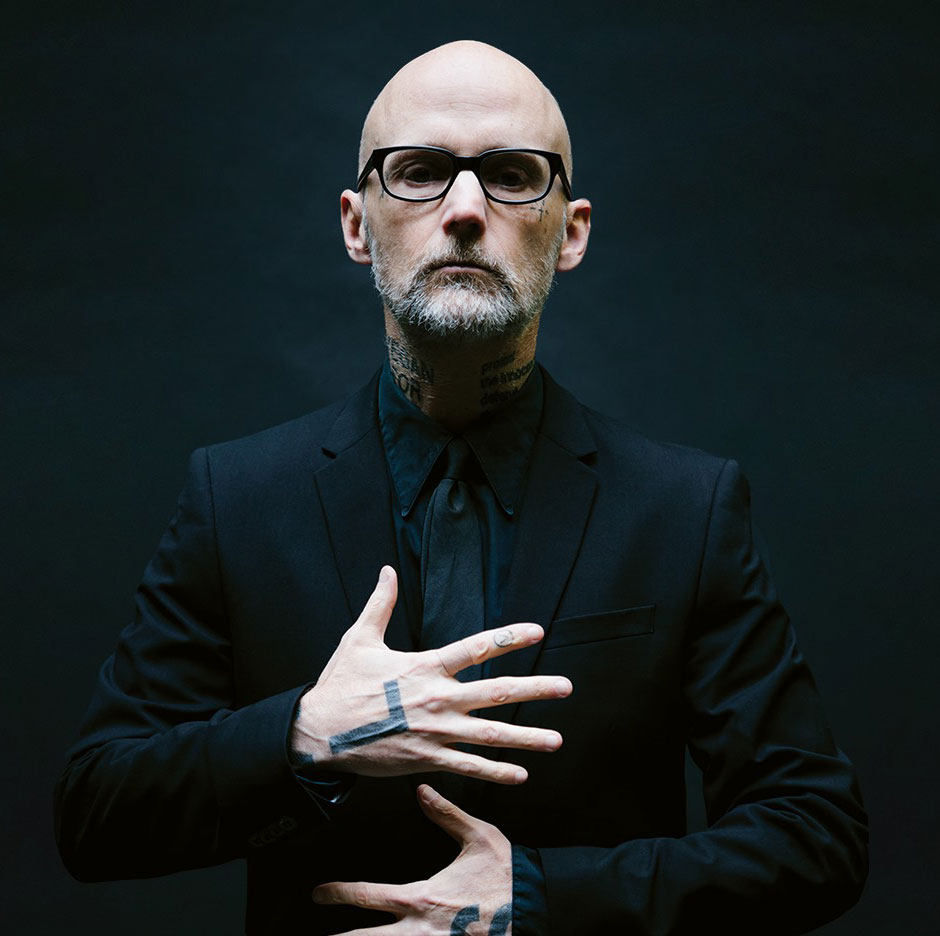 Moby
28 Moby
Moby has been vegan since the 1980s. According to the musician, his family pets caused him to have an epiphany about the animals on his plate. "I realized that every animal with two eyes and a central nervous system has a rich emotional life and a deep desire to avoid pain," he once said in a TedX talk. Now, he regularly supports animal rights and donated all of the profits from his 2019 book and 2018 album to animal-rights organizations. He used to have a vegan restaurant in Los Angeles called Little Pine, and a tattoo on his neck reads "Vegan for life."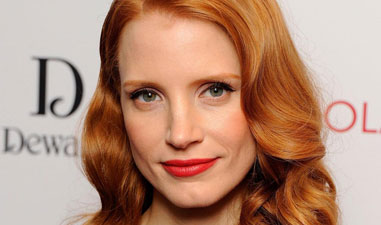 Getty
29 Jessica Chastain
Actor Jessica Chastain accidentally went vegan after trying out a friend's plant-based food delivery program. She immediately noticed that her energy levels had improved, and she generally just felt better. "Being vegan was not anything I ever wanted to be. I just really was listening to what my body was telling me," she told W in 2017.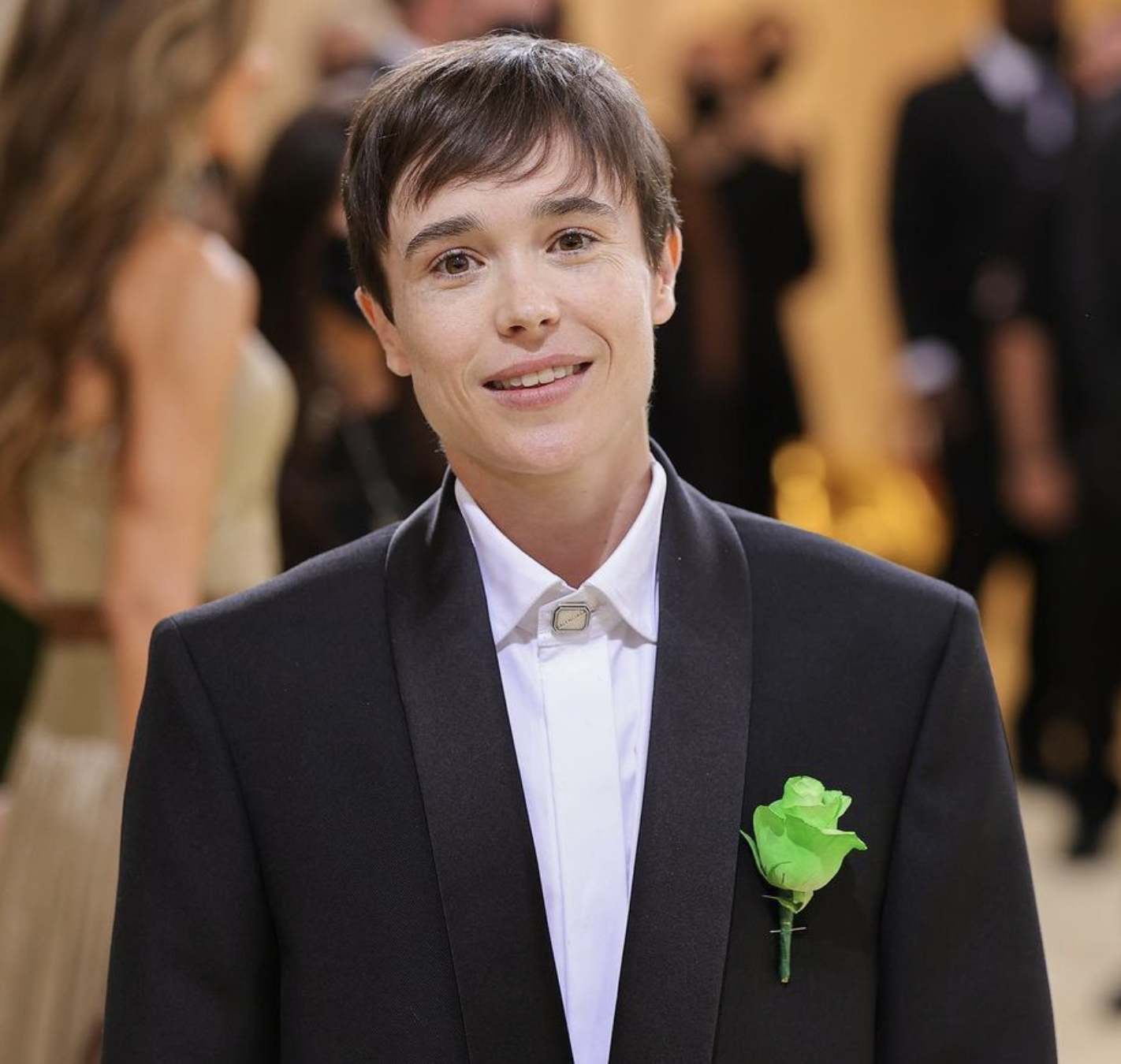 Vogue/Instagram
30 Elliot Page
Actor Elliot Page has been vegan for many years. He's not hugely vocal about it, but in 2011, he did Tweet: "Why are vegans made fun of while the inhumane factory farming process regards animals and the natural world merely as commodities to be exploited for profit?"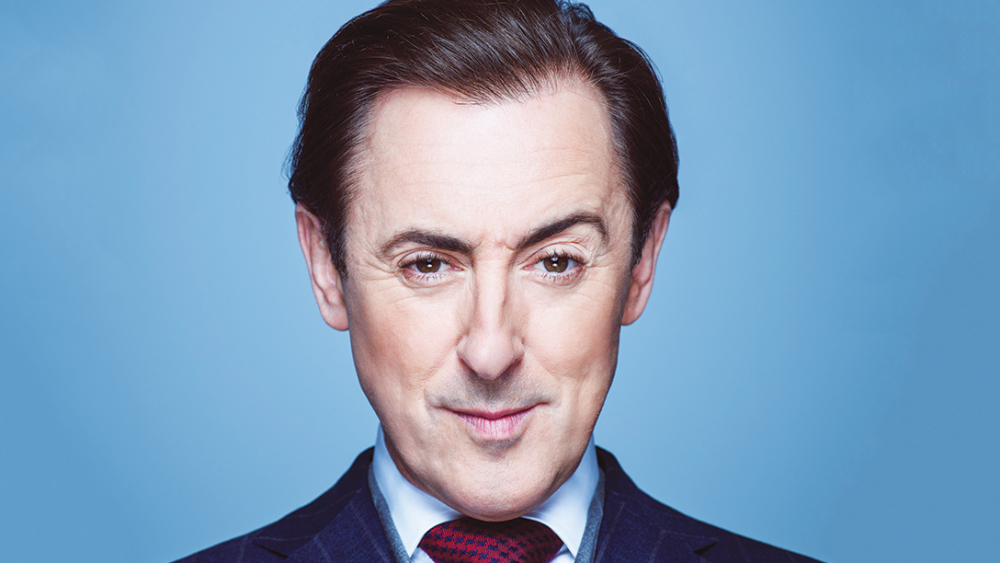 Alan Cumming
31 Alan Cumming
In 2012, actor Alan Cumming decided to ditch animal products for good. And since then, he has used his platform to progress the movement. Last year, for example, he joined up with PETA to urge COP26 to only serve vegan food. In a letter to Alok Sharma, the president of COP26, he wrote: "Given that animal agriculture contributes to many of the serious environmental problems the planet is facing, I hope you'll agree that serving meat while trying to fight climate change is like serving beer at an Alcoholics Anonymous meeting."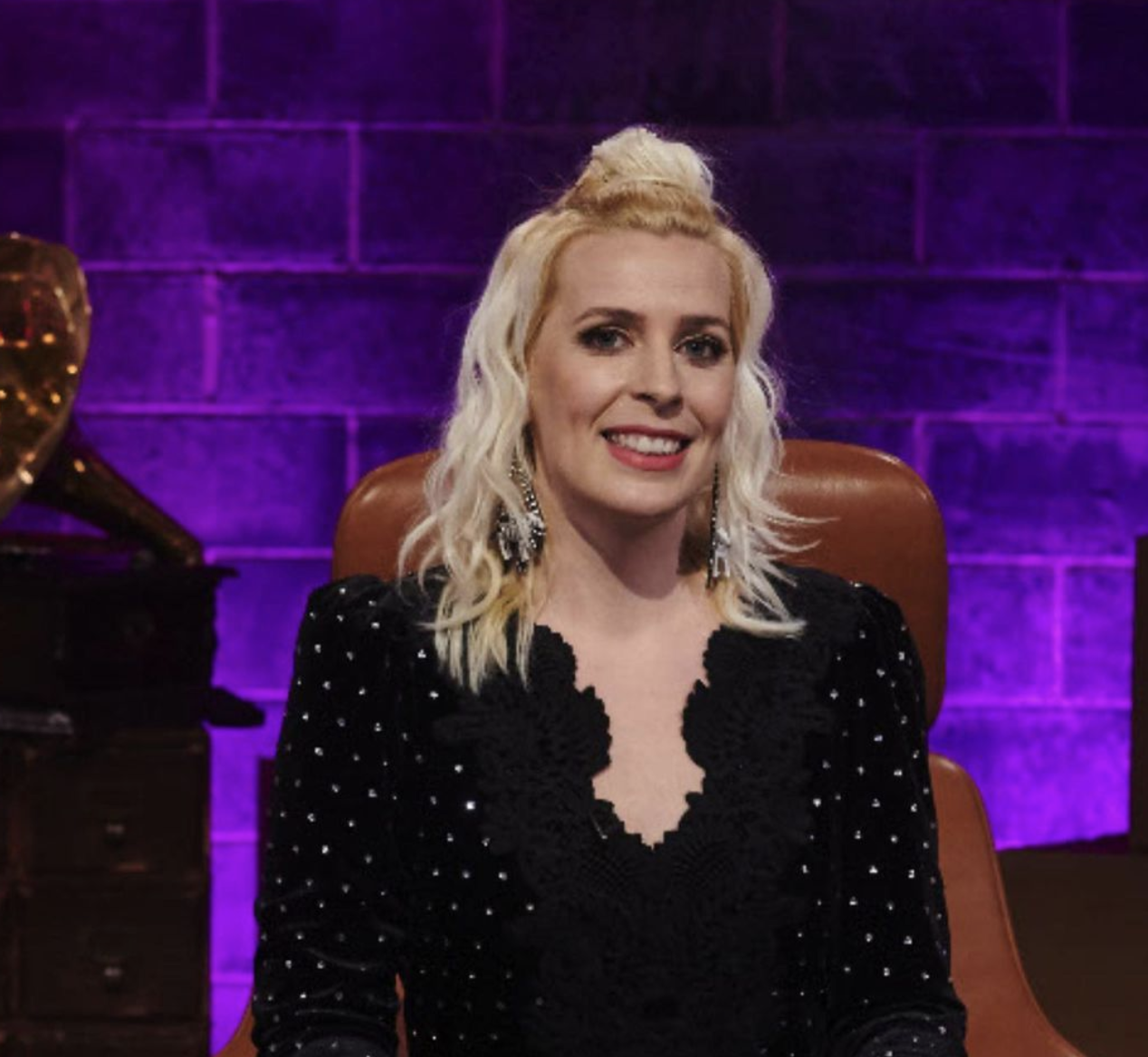 Comedy Central UK/Instagram
32 Sara Pascoe
Comedian Sara Pascoe stopped eating meat after she visited a farm at the age of 7. Now, she's a vegan, and like Ranganathan, she says it gives her comedy inspiration. "All my former boyfriends become vegan and it's really annoying. I plan to write standup about it because they're never vegan when I'm with them. I feel they think about it more after breaking up," she told The Guardian.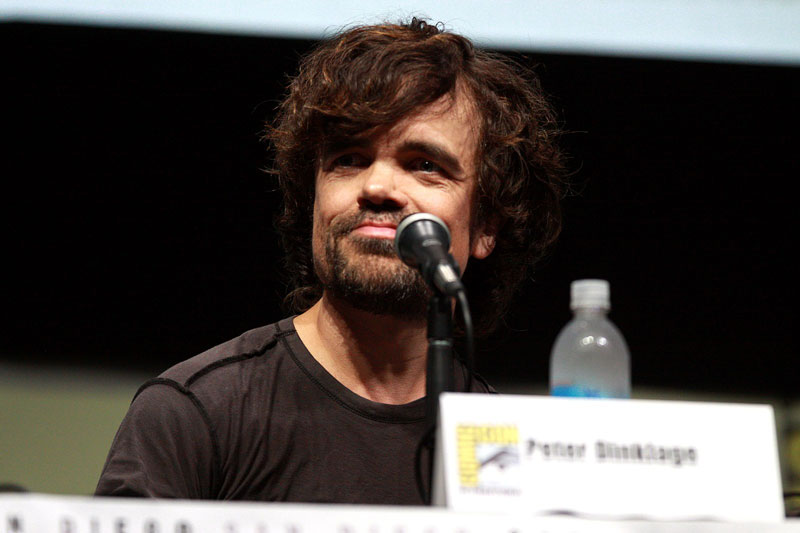 Wikimedia
33 Peter Dinklage
At just six years old, actor Peter Dinklage switched to a vegetarian diet. He stuck with that until 2014 when he decided to swap to veganism. He has worked with Farm Sanctuary on multiple occasions, and in 2015, he narrated Face Your Food, a documentary that reveals the "ugly truth" about the meat industry.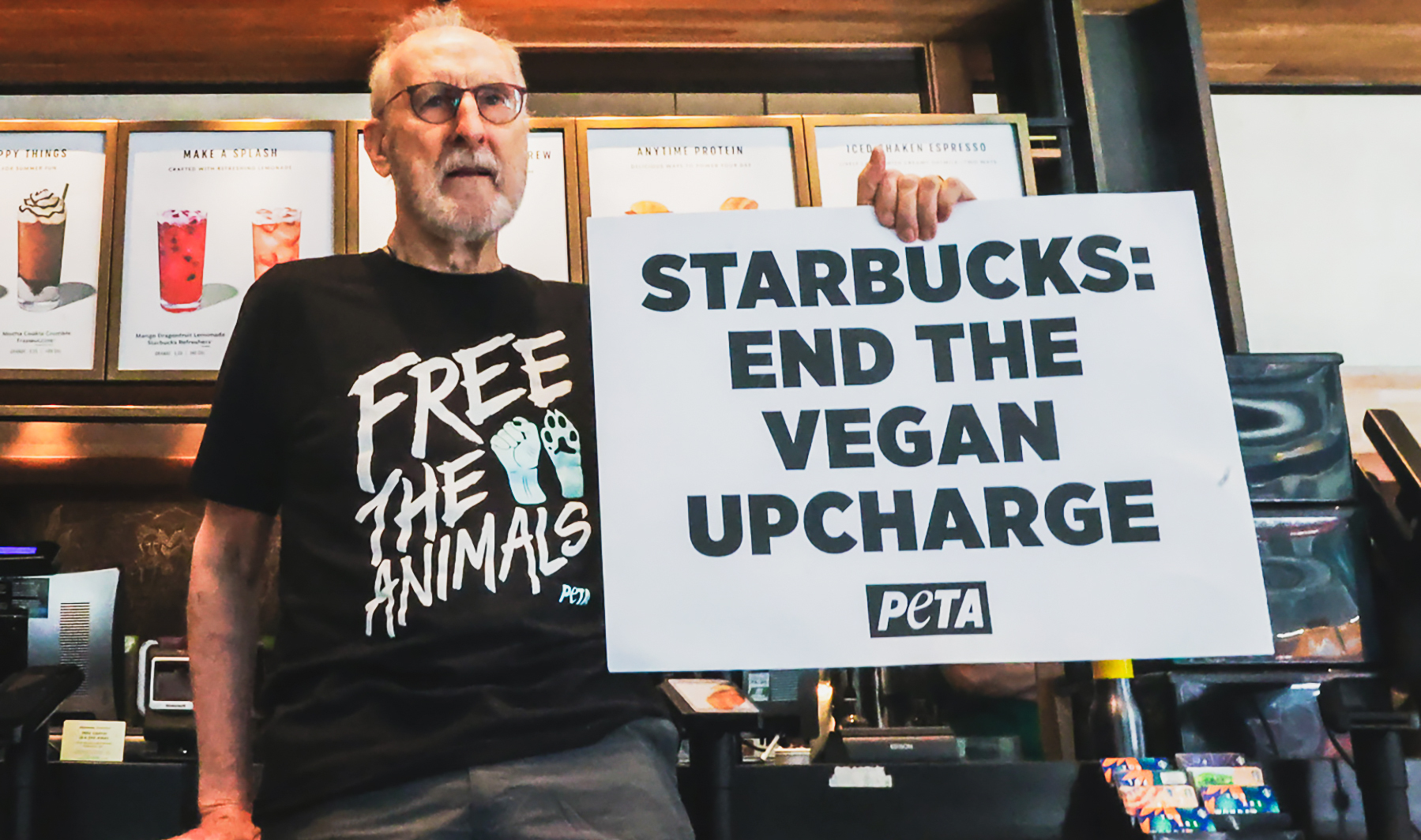 PETA
34 James Cromwell
Actor James Cromwell was inspired to go vegan after filming 1995's Babe, a movie that follows the life of an orphaned pig. Since then, he has become a passionate animal-rights activist and has consistently used his platform to advocate for vegan causes. Earlier this year, he even superglued himself to a Starbucks counter in protest against the coffee giant's vegan milk charge.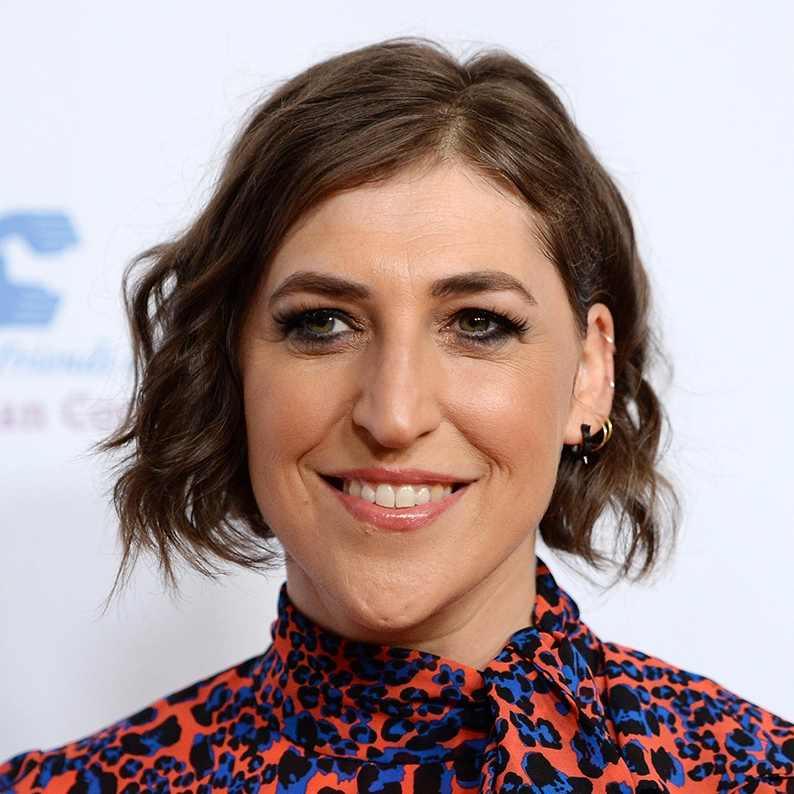 Getty
35 Mayim Bialik
Like Portman, the book Eating Animals inspired actor Mayim Bialik to go vegan. She has her own plant-based cookbook called Mayim's Vegan Table and even opened her own vegan restaurant called Bodhi Bowl in Los Angeles, but sadly, it has now closed.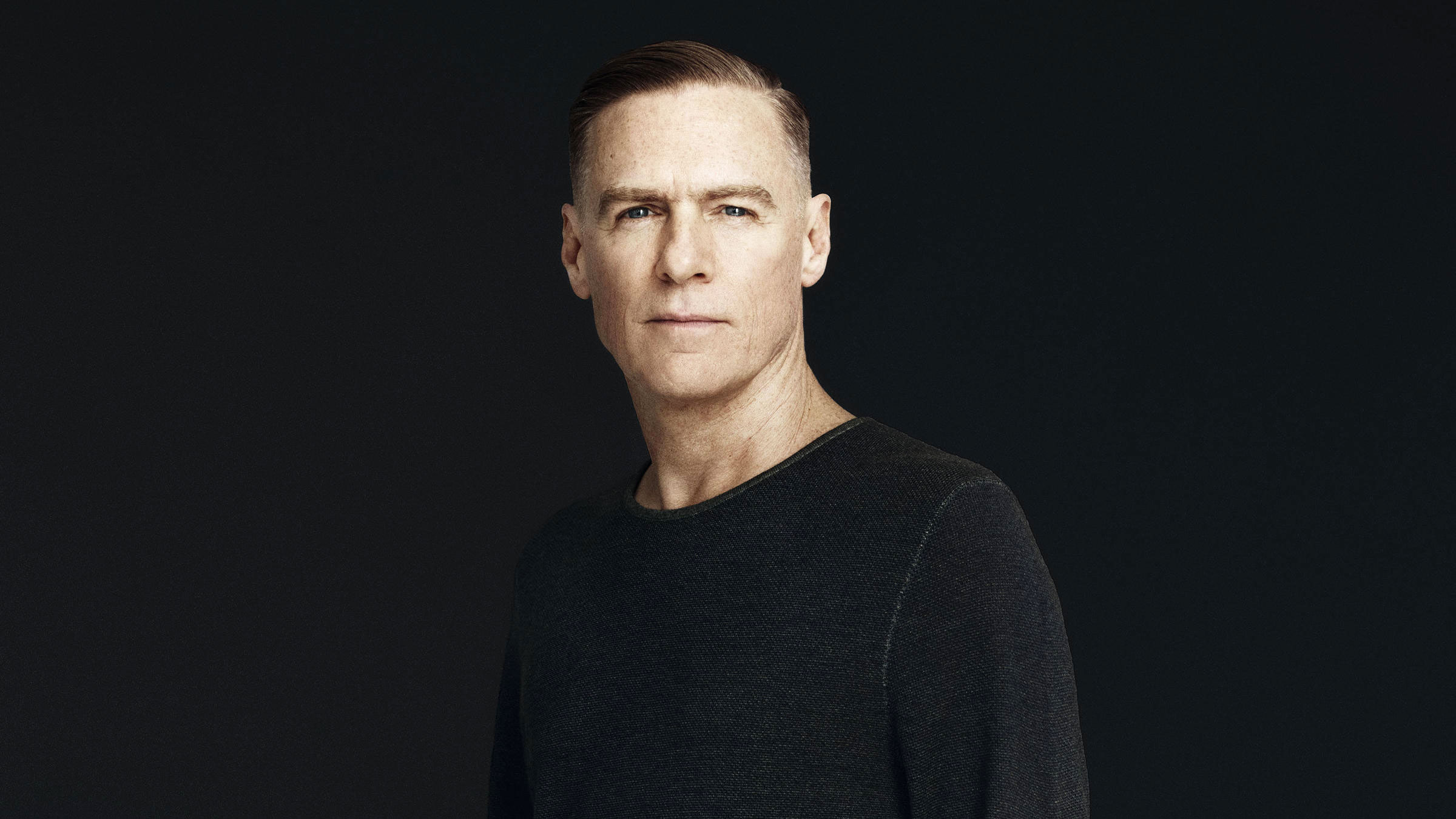 Bryan Adams
36 Bryan Adams
Musician Bryan Adams decided to go vegan when he was 28 and hasn't touched animal products since. "If you love animals, you shouldn't eat them," he told This Is Vegan. And last year, he became a founding member of Bettermoo(d), a dairy alternative startup. "Fostering responsible eating habits, such as choosing plant-based dairy alternatives, is something that we can all do to help lessen animal cruelty and help our environment," he said at the time of the launch.
For more on celebrities, read: