What do child actors do when they get older? Some continue acting, others settle into peaceful anonymity, and some, like Daniella Monet, do a bit of everything. Monet, now in her early 30s, has added entrepreneur, influencer, and mom to her resumé. The vegan actress has been working since she was just seven years old. She's been seen in family-friendly films like Aloha Surf Hotel (2020) and A Fairly Odd Summer (2014) as well as several television sitcoms. Monet surfaced into true teen celebrity status following her starring role in the Nickelodeon series Victorious (2010–2013).
While she's continued to work in the entertainment industry, she's diversified her pursuits that align with her other interests. As a longtime vegan (she stopped eating animals after a family visit to a dude ranch when she was five years old), she's invested in several plant-based businesses—from Outstanding Foods to Sugar Taco—and co-founded Kinder Beauty, a vegan beauty box subscription service. Most recently, she launched Daniella's Digest—a membership app that helps individuals and families thrive by following a plant-based lifestyle.
"I live a transparent plant-based lifestyle and share it with my social following, friends, and family," Monet summarized.
Beyond all of these ventures, she's a mom to two adorable toddlers and has a personal social following of 4.4 million (and growing). Monet is extremely transparent on her Instagram feed, and while we love seeing snapshots and tiny moments of her day-to-day, we wanted to know: what does a day in the life look like in real-time? The influencer squeezed some time into her work schedule to let us know.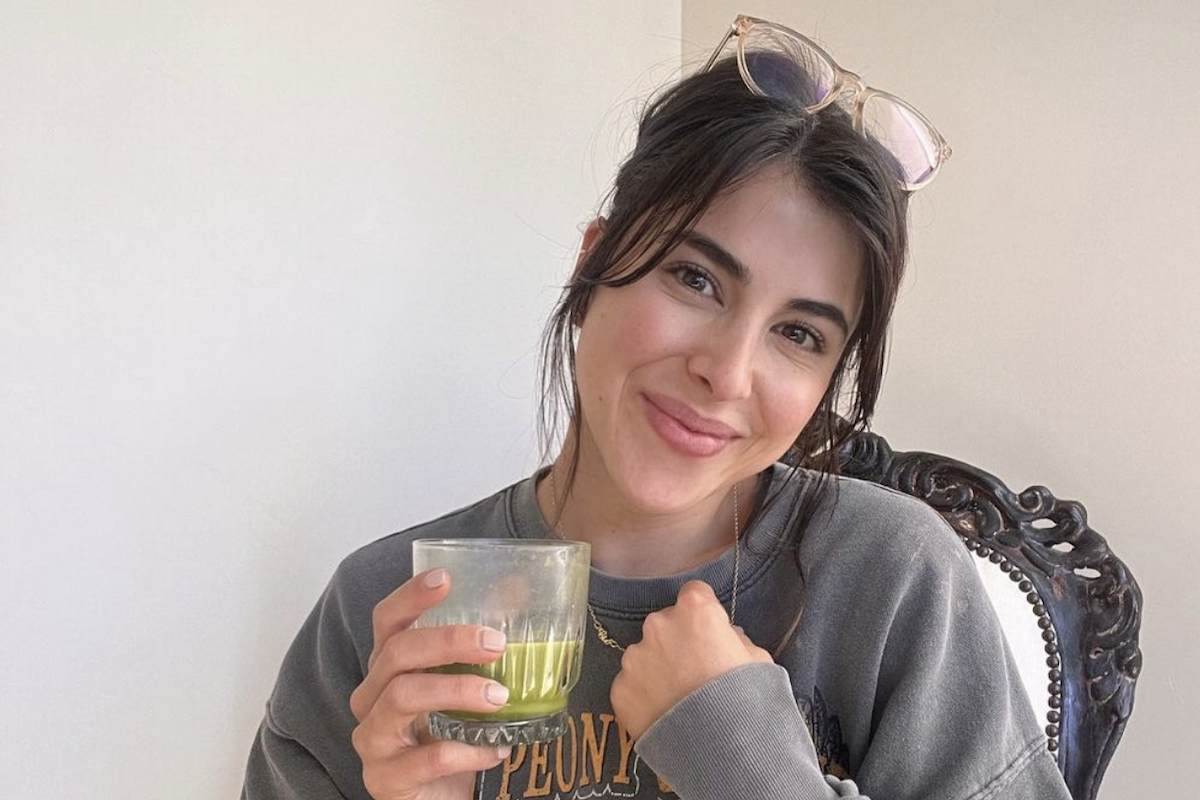 Daniella Monet
A day in the life of Daniella Monet
5:30am: We want to say the day starts bright and early for Monet, but she wakes up so early it's still dark out. The first thing she does is tend to her daughter, Ivry, who is an early riser like her mom.
6:30am to 7am: At 6:30am, her older son Gio typically wakes up. The three of them enjoy a half hour of playtime before tackling the logistics of the day.
7am to 9am: While Monet prepares the family breakfast and packs school lunches, her husband Andrew Gardner whisks up a matcha latte for her. She accompanies this with something simple, most often toasted sourdough or sprouted bread with a swipe of vegan butter. After the morning meal is complete, she gets the kids dressed and sent off to school.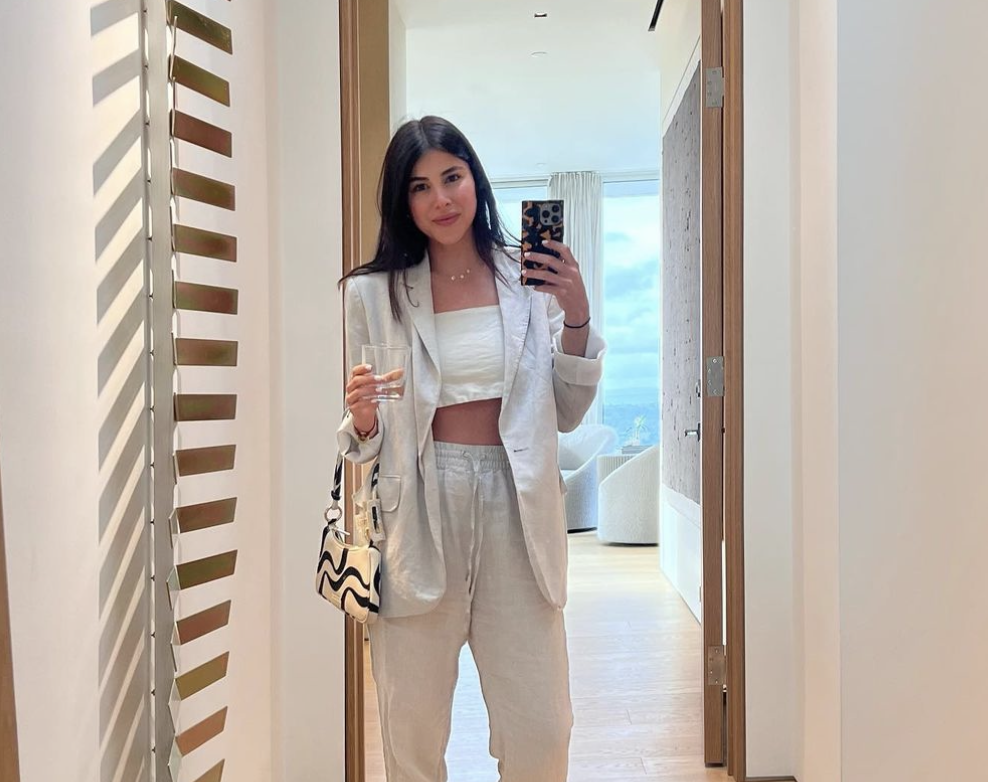 Daniella Monet
9am to 10am: With an hour to herself, Monet "gets [herself] together" and takes any immediate calls.
10am to 1pm: Monet sits down to work. This can include creating content for social media, strategizing for any one of her ventures, and squeezing in a workout, time permitted.
1pm to 2pm: Time for lunch. Her go-to meals at home include pasta, salad, and rice with beans.
2pm to 4pm: Back to work to check off any must-dos for the day.
4pm to 6pm: Monet picks up the kids from school. The family returns home to make dinner together or orders in. Sage—a Los Angeles-based vegan restaurant now with four locations—is on a regular rotation. They'll order takeout or treat the kids to dining out once a week.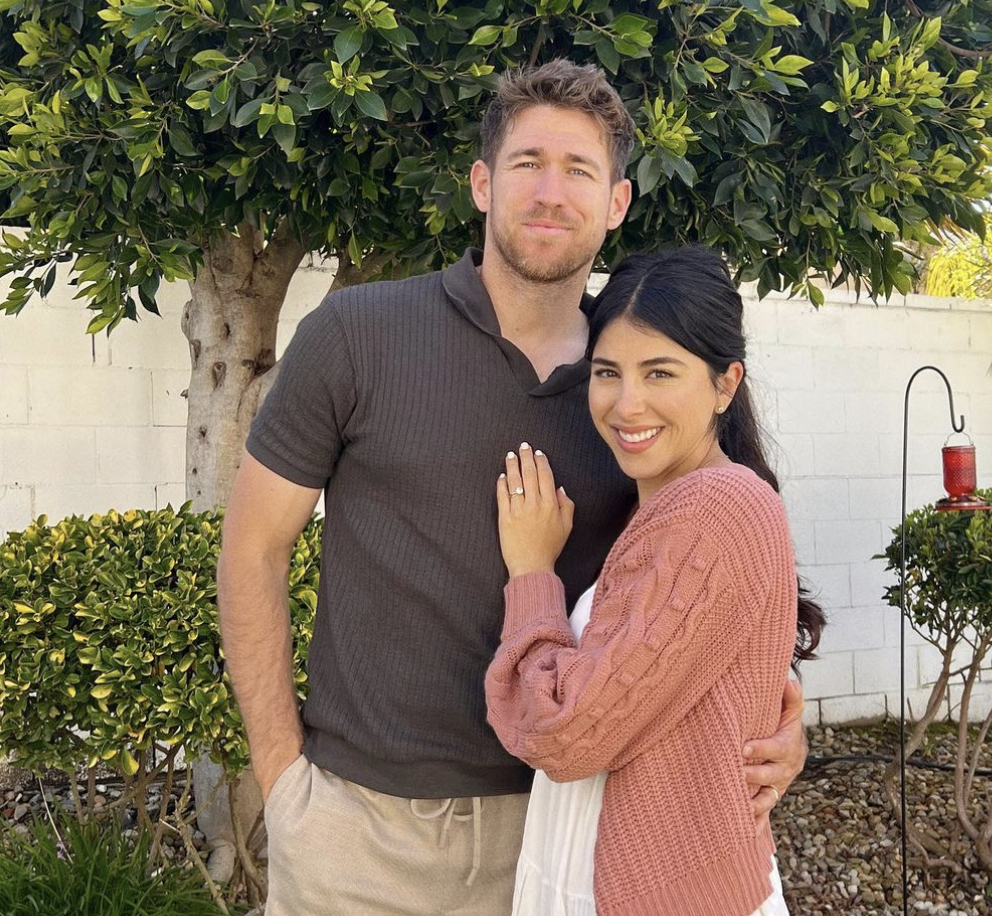 Daniella Monet
6pm to 8pm: After dinner, Ivry and Gio's bedtime routine begins. It starts with a bath, followed by a wind-down practice. By 8pm (and with a bit of luck), the kids are in bed and drifting off to sleep.
8pm to 10pm: Monet and her husband take some time to reset. This typically involves cleaning the kitchen and any stray toys. Once the living area is back in relative order, the couple will watch reality television or listen to a podcast. Monet also uses this time to help herself wind down. "A bath and skincare routine always helps me feel my most relaxed," she said. "I like to add magnesium bath salt, a little lavender bubble bath, and some oil. This always helps set the mood."
At 10pm, she's ready for bed, preparing to start the routine again in just seven and a half hours.
For more vegan interviews, read: