Looking to step up your cruelty-free beauty routine? Look no further than these vegan subscription boxes that will simplify your shopping and help you discover new, ethical brands. Not only are they an easy and ethical option, but many offer flexibility in prices, products, and frequency.
What is cruelty-free beauty?
Animals have been widely used to test the safety of cosmetics since 1938, a practice that is both unnecessary and inhumane though it continues to this day. In fact, more than 500,000 animals suffer each year at the hands of many beauty brands. While there is no legal definition of the term "cruelty-free", the most widely accepted definition is any product that is manufactured or developed by methods that do not involve any level of experimentation on animals. This means that the company does not test its products or the ingredients on animals, nor do they hire other companies to do so anywhere in the world.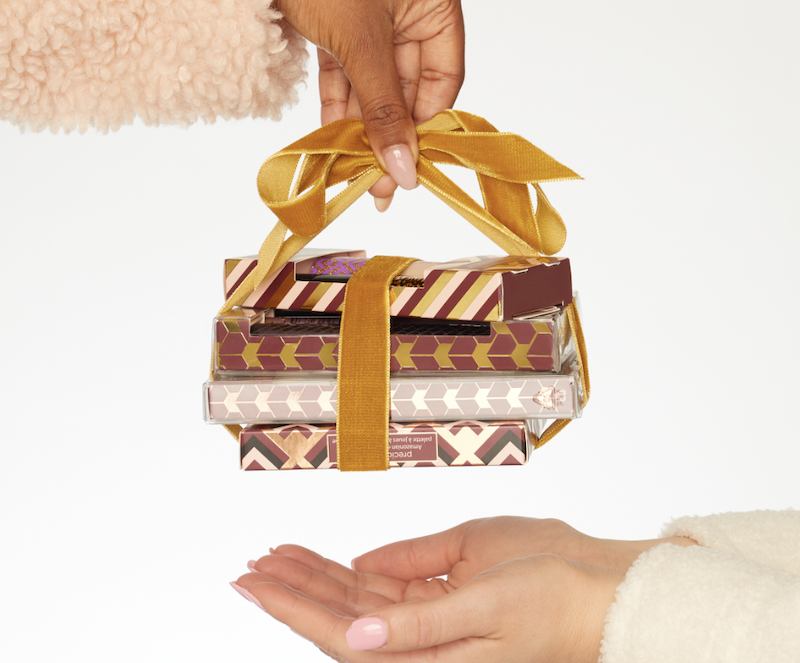 Tarte Cosmetics
Types of beauty subscription boxes
There are different types of beauty subscription boxes available at your fingertips. Many beauty boxes will contain a variety of products, ranging from makeup to skincare and haircare. Other boxes may have a more specific focus, such as featuring mostly skincare items. Choosing the beauty box that feels right is important. For most beauty lovers, however, any of these cruelty-free beauty boxes will be a perfect fit.
It's also important to take note of the subscription frequency. Some subscription boxes are scheduled for monthly delivery, while others may be bi-monthly or even quarterly. Most boxes do have the option to choose how long the subscription will last, which is often available in three, six, or 12-month increments. Check out these eight vegan beauty box subscriptions.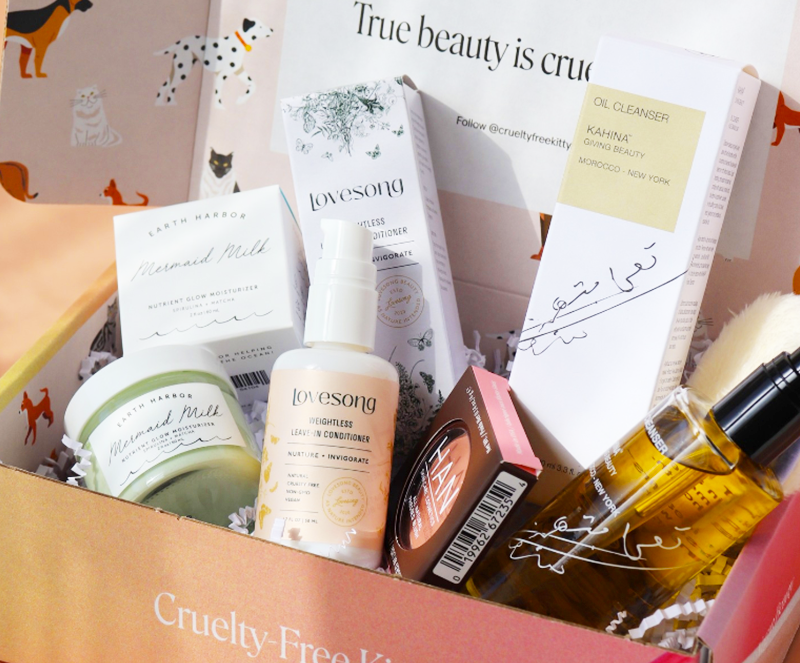 Better Beauty
1 Better Beauty Box ($34.99-$39.99/month)
Brought to you by Cruelty-Free Kitty (one of the top sources for discovering cruelty-free beauty products), the Better Beauty Box is the newest vegan subscription box to hit the market. Recipients can expect upwards of $195 worth of products in each month's box, which includes four to five full-sized products ranging from skincare, haircare, makeup, and personal care. All products are also 100 percent vegan and do not have parent companies that test on animals. This beauty box is by far one of the most vetted cruelty-free boxes available today.
LEARN MORE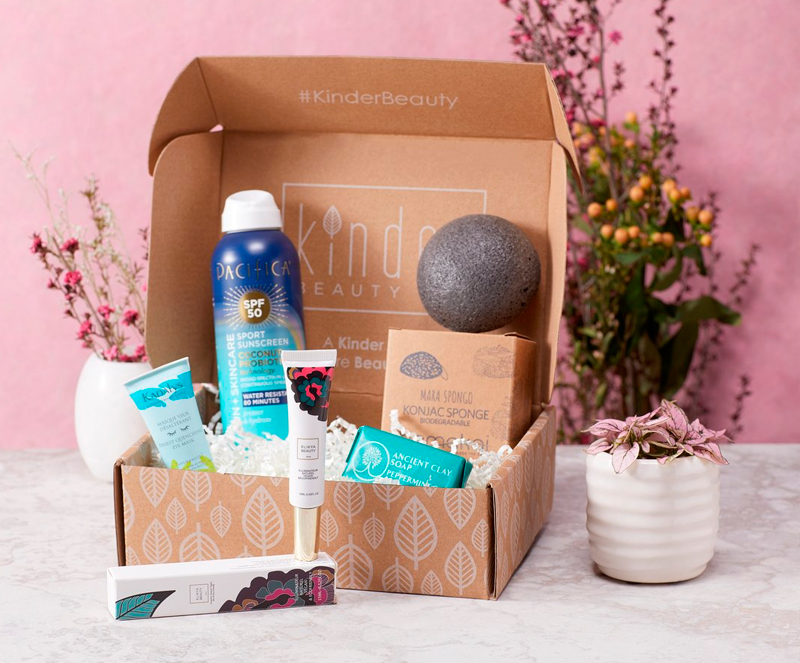 Kinder Beauty
2Kinder Beauty Box ($23-$26/month)
The Kinder Beauty box has skyrocketed into subscription box stardom since its launch in early 2019. The popular cruelty-free company was co-founded by PETA executive alum Andrew Bernstein and actresses Daniella Monet and Evanna Lynch. Each Kinder Beauty Box provides up to $165 worth of vegan beauty goodies. Kinder Beauty boxes typically contain five products with at least two full-sized beauty products per month. What's more, a portion of all proceeds are donated to charities advocating for animal rights and environmental causes. Recently, Kinder Beauty also launched KND, its cruelty-free lifestyle box. Gifting a subscription is more accessible than ever with prepaid and monthly plans.
Learn more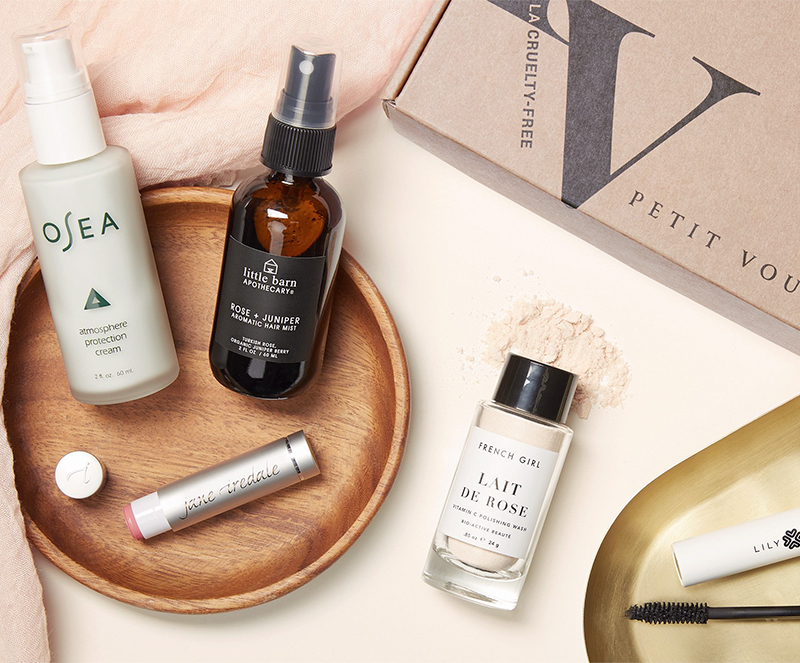 Petit Vour
3Petit Vour ($18-$25/month)
Petit Vour is perhaps one of the most well-known and longest-standing vegan beauty boxes on the market. This vegan subscription box is expertly vetted, abiding by strict clean beauty standards. This beauty subscription box contains four products valued between $60 to $100. Giftees can expect a mix of vegan, plant-based beauty products from all categories. Every month, Petit Vour subscribers can also earn PV Points to land free gifts when they rate their items.
Learn more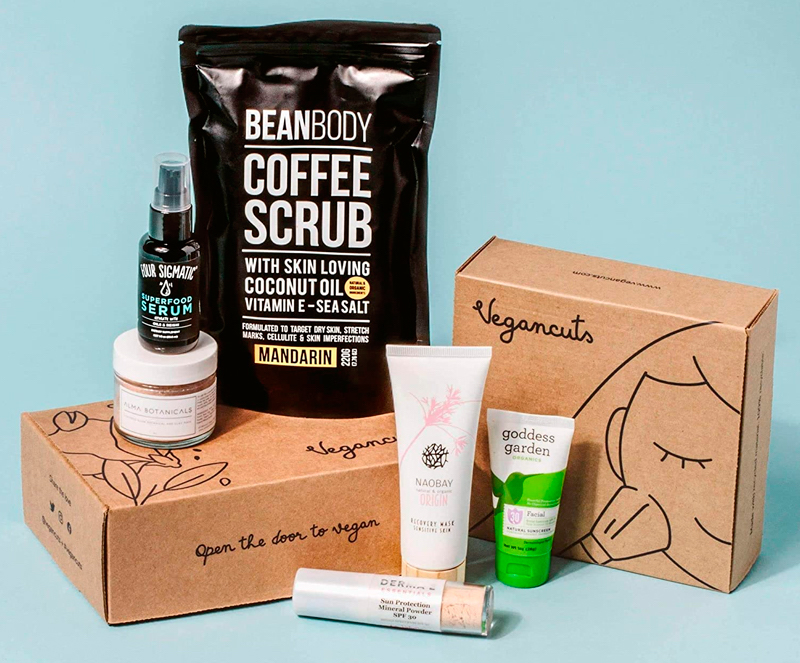 VeganCuts
4 VeganCuts ($24.95-$27.95/month)
You may know VeganCuts for its popular vegan snack subscription box, but did you know that the brand also has a vegan beauty box? Each month, your recipient will receive at least four full-sized vegan beauty products worth between $60 and $110 collectively. Subscribers can expect a range of products from many small, up-and-coming indie beauty brands. VeganCuts' beauty boxes tend to lean more heavily on the skincare side, making it an ideal subscription box for those less interested in cosmetics and more passionate about healthy skin. Boxes start as low as $24.95 a month and also come in several pre-paid subscription options as well.
Learn more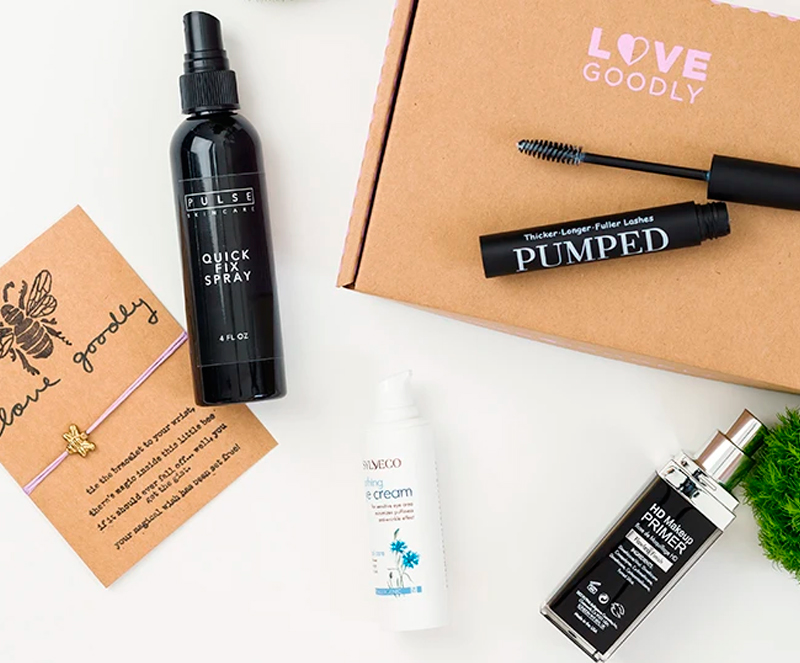 Love Goodly
5 Love Goodly ($34.95-$48.95/month)
Love Goodly is another vegan beauty box to keep on your gifting radar. This small business is women-owned, cruelty-free, and of course, vegan. The bi-monthly beauty subscription boxes include a wide scope of products including makeup, skincare, haircare, and even the occasional vegan lifestyle product (hello, calming candle). Shoppers have two options when it comes to the size of the box. The Essentials Box contains four to five products valued at $70 or more. For even more goodies, the VIP beauty box contains an additional one to two more products valued at over $90. Pay as you go and prepaid options are available.
Learn more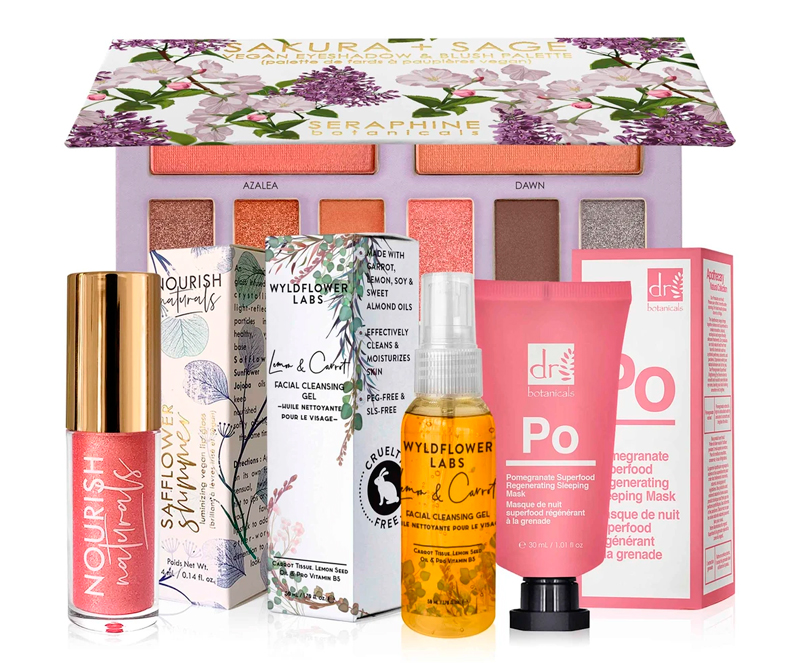 Nourish Beauty Box
6 Nourish Beauty Box ($29.95/month)
The Nourish Beauty Box is another relatively new vegan beauty subscription box that's been gaining momentum. Each month your giftee will discover four full-sized vegan beauty products that are good for them and the planet. All products are cruelty-free and paraben-free, perfect for the health-conscious beauty lovers in your life. Each box is valued between $100 and $150, which means you'll get the most bang for your buck with the Nourish Beauty Box. For a bit more purchasing power, the brand offers past boxes for sale as well as a curate-your-own box for $39.95. Is your loved one overseas? Nourish ships worldwide!
Learn more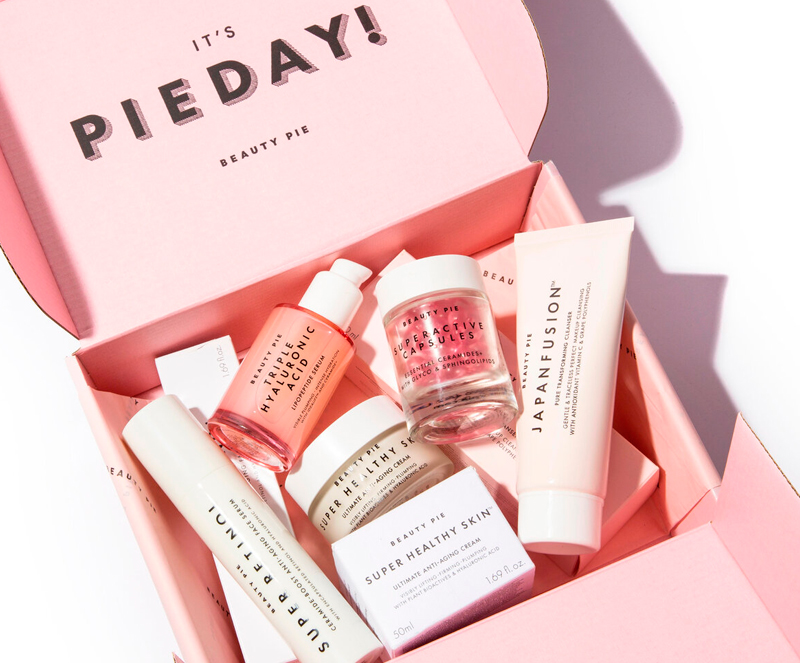 Beauty Pie
7Beauty Pie ($10/month-$59/year)
Looking for a beauty box with the most flexibility? Seek out Beauty Pie. Beauty Pie is not your standard beauty subscription box, but rather a members-only club where shoppers can purchase luxury beauty products at a fraction of competitor prices. There's no obligation to purchase monthly products and members can curate their own vegan beauty boxes as they please. All Beauty Pie products clearly state whether or not they are vegan, and every product is cruelty-free. Beauty Pie also sells more than just beauty. Members will find an increasing number of vegan wellness and lifestyle products available such as clean multivitamins and hair scrunchies. Available in both the USA and the UK, you can gift a membership plan for as little as $10 a month. Or, pay upfront for a full-year subscription at only $59 a year.
Learn more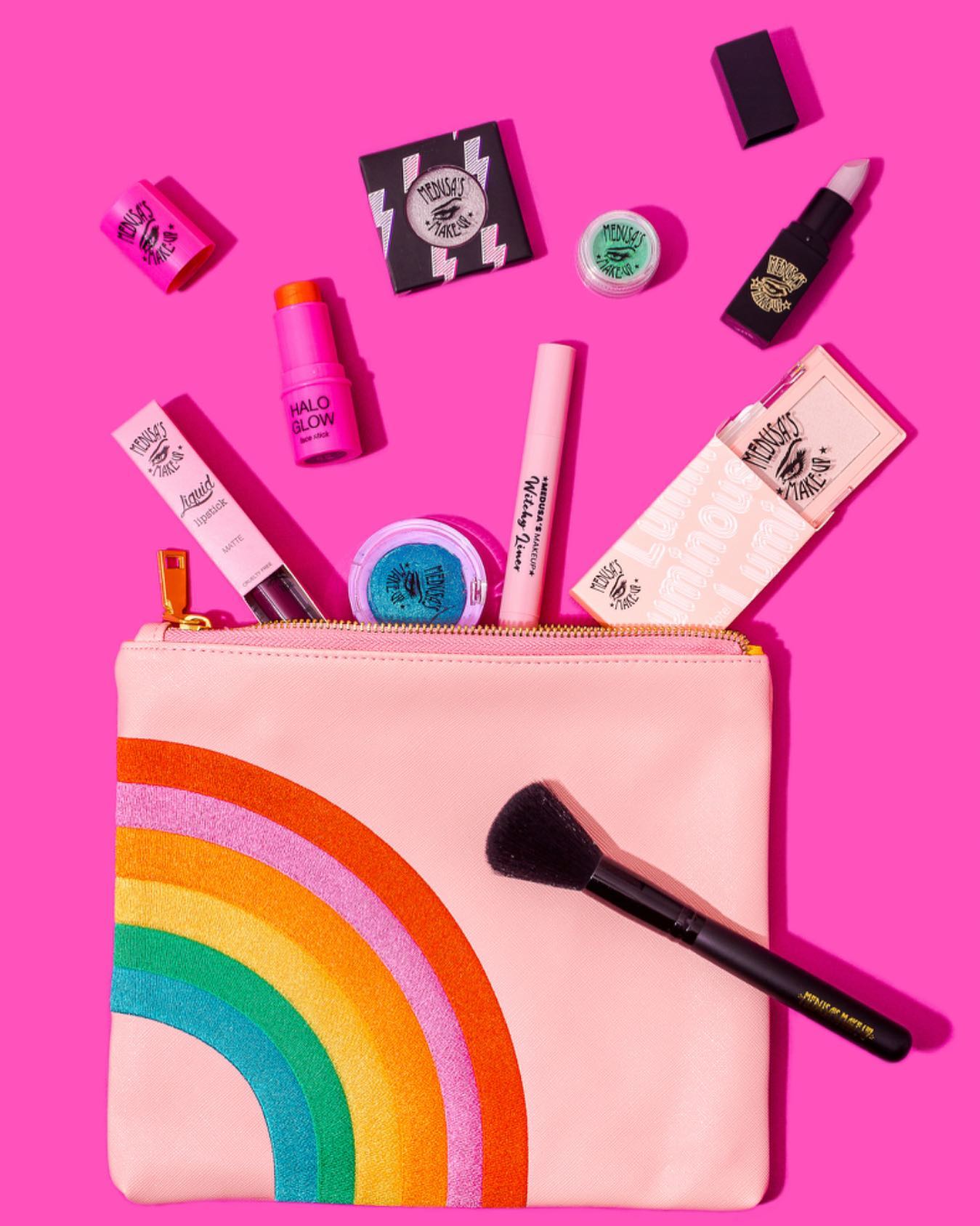 Medusa's Makeup
8Medusa's Makeup ($20.95/month-$22.95/year)
For beauty lovers who love a splash of color, the subscription boxes by Medusa's Makeup are the way to go. Each box is curated by the beauty pros at this vegan and cruelty-free makeup brand and contains a mix of five vegan beauty and skincare products. Not only will your recipient love the high-quality beauty finds, but you can also opt to add fun add-ons. Plus, the company makes a donation to an animal sanctuary with every subscription. Payment plans range from $20.95 to $22.95 per month. For the giftee who craves more skincare, The Skincare Box offers three products by Love Byrd delivered straight to their doorstep.
learn more